Celebrate with over 50+ high school and college graduation party food ideas. Throw an awesome 2023 grad party full of delicious food and drinks!
Toss those graduation caps, and mark the occasion with friends and family. You did it, cherish every moment of all that hard work. Cheers, and enjoy your grad party as high school and as college graduates...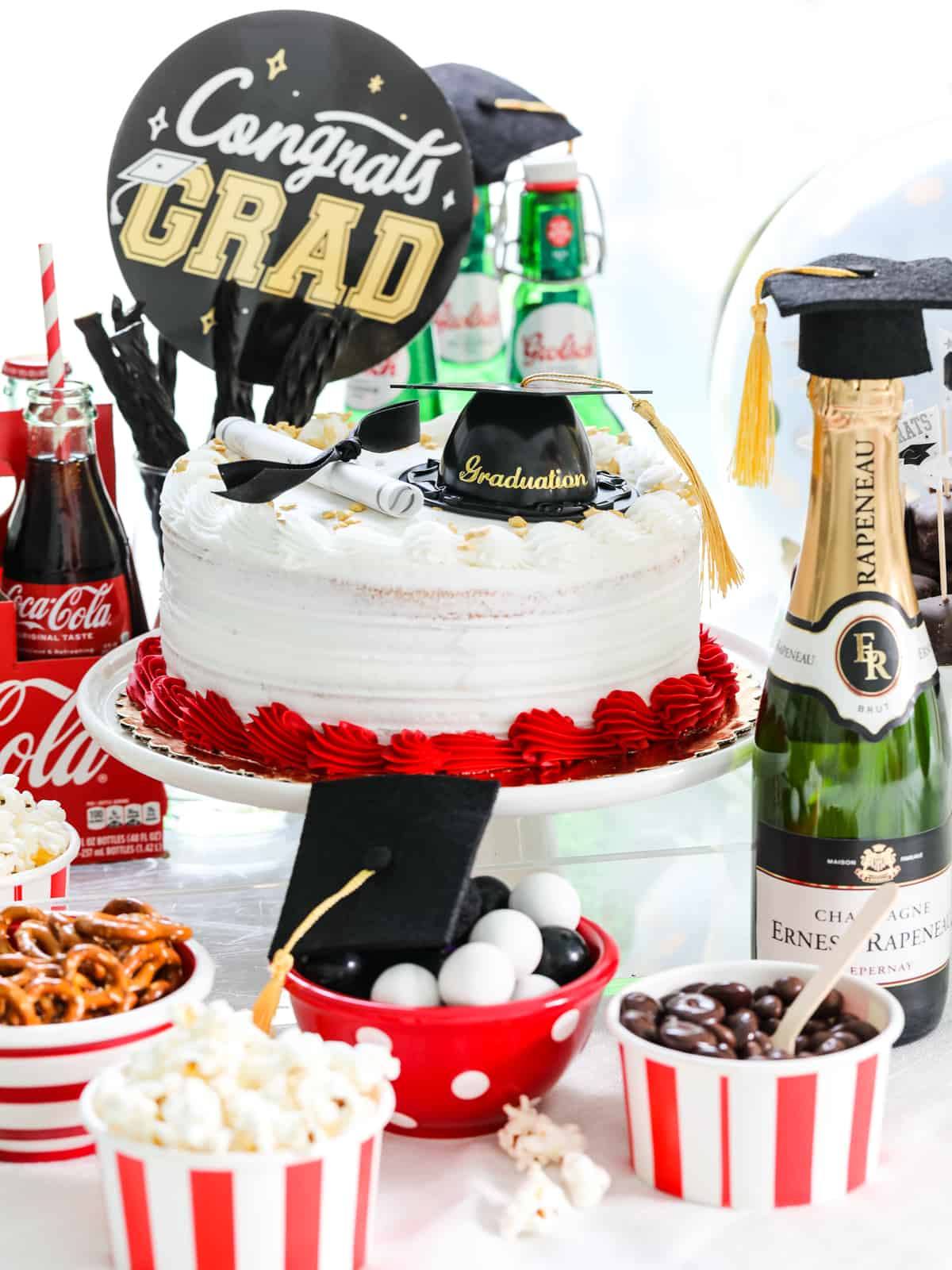 First, Choose A Graduation Party Style
Decide what kind of party are you hosting. Will this be an outdoor graduation party? A huge party? Open houses? Or a smaller party with close friends or a family at a sit-down dinner?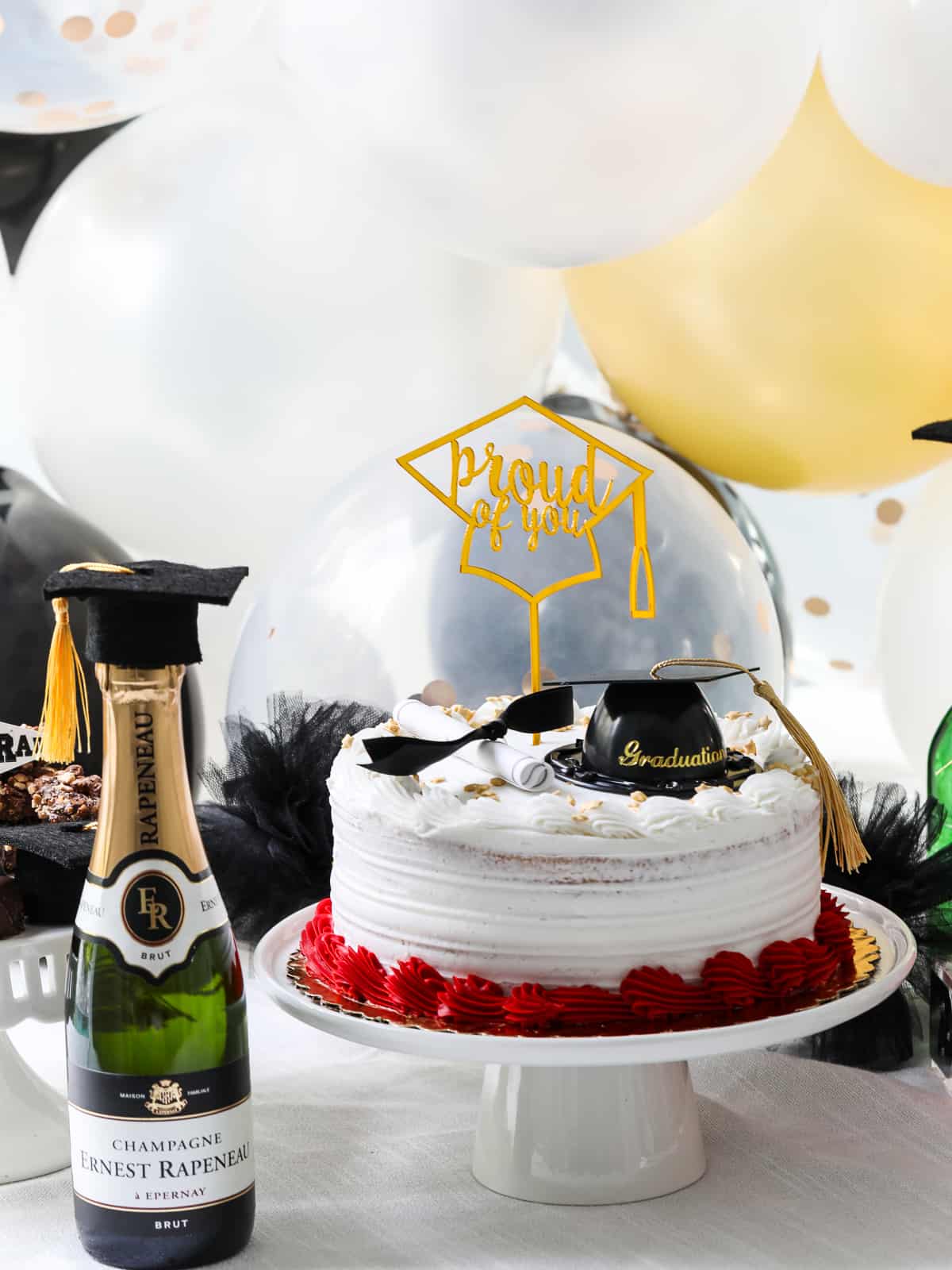 Whether you are party planning for a large crowd or a small gathering, grad parties are easy with a good plan. Consider how many people you are gathering for your high school graduation party or college graduation parties.
With a large amount of guests, a buffet style party is always the best option. Guests can fill their plates, and it is so easy to set the food out in a nice display.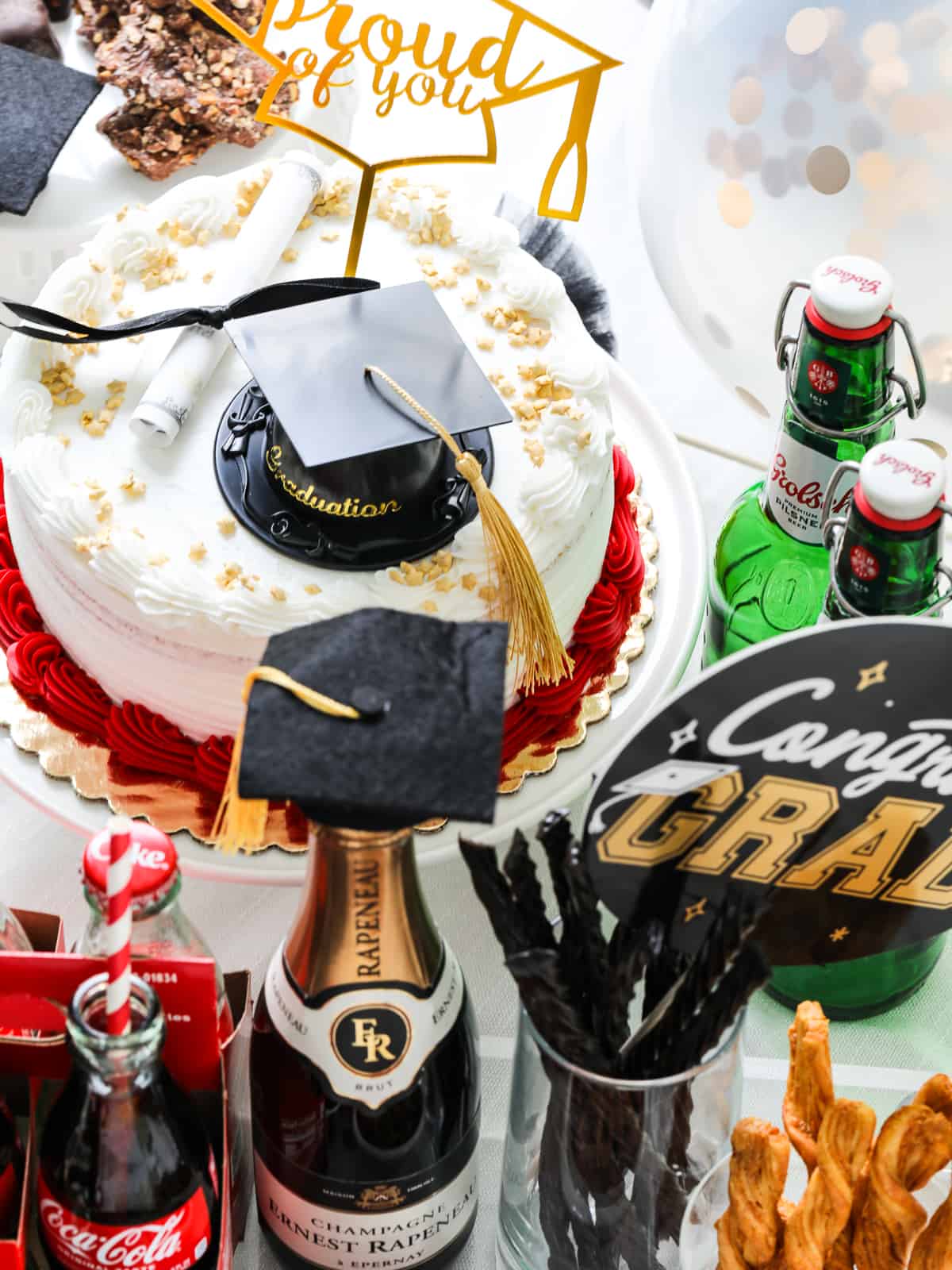 Also, it's a good idea to plan how close to the graduation ceremony you are having your party. Open houses are also a great choice, with food that can stay at room temperature for several hours. Think through how to keep food hot or cold throughout the party.
Electric heating trays and ice serving platters are a best option and the perfect way to control food temperatures and keep them hot or cold.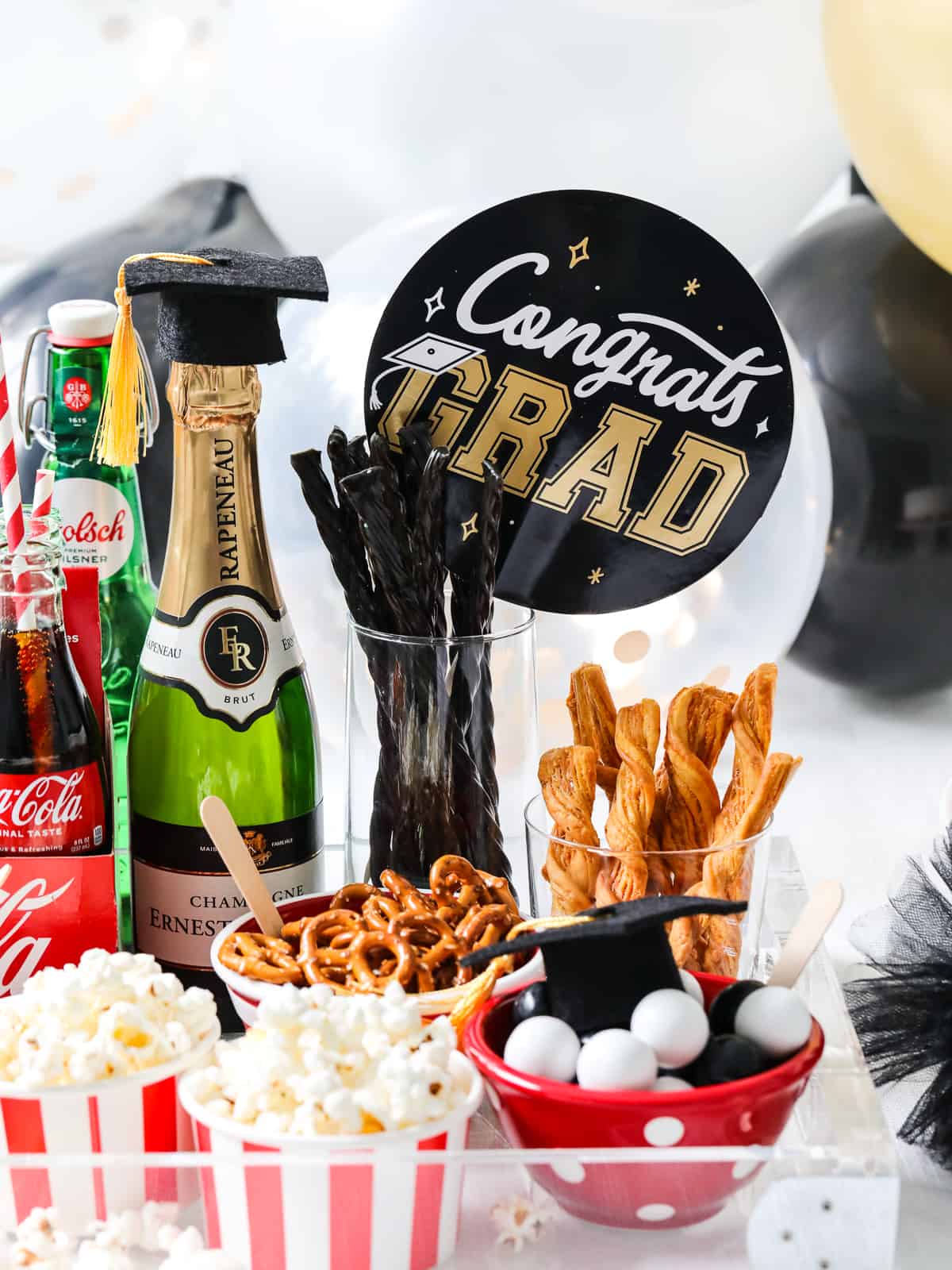 Next, Decide On A Graduation Party Menu
You can make all the food at home, buy a few things, or splash out and hire a catering company or private chefs! But let's keep it real, most of us want to keep it simple with graduation party menu ideas. Let's get your planning started...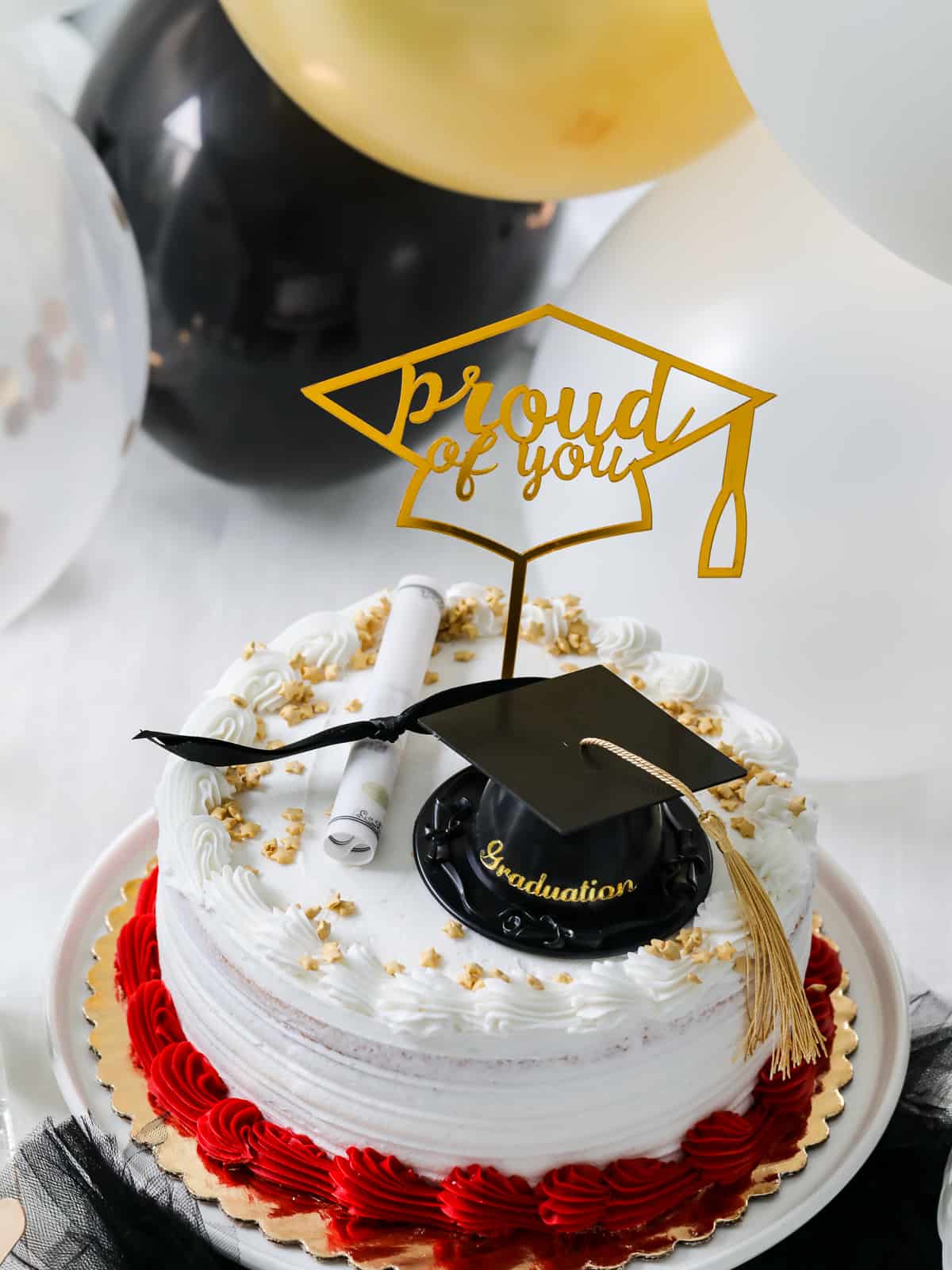 Fun Graduation Party Food Ideas
You can create cute photo banners of your grad on burlap string banners and make signs for your custom food bar. And celebrate with your own unique graduation party idea. One of the most important things, is to balance buying a few things with making homemade delicious graduation party foods. The best part, is
Consider going with one of these fun themed food bars. An easy graduation party food idea that expresses your personality with the favorite foods of the college student or high school graduate! A great addition is colorful food. Pick some special graduation recipes. Use paper cups and plates around a theme. The best part is coming up with the graduation party ideas!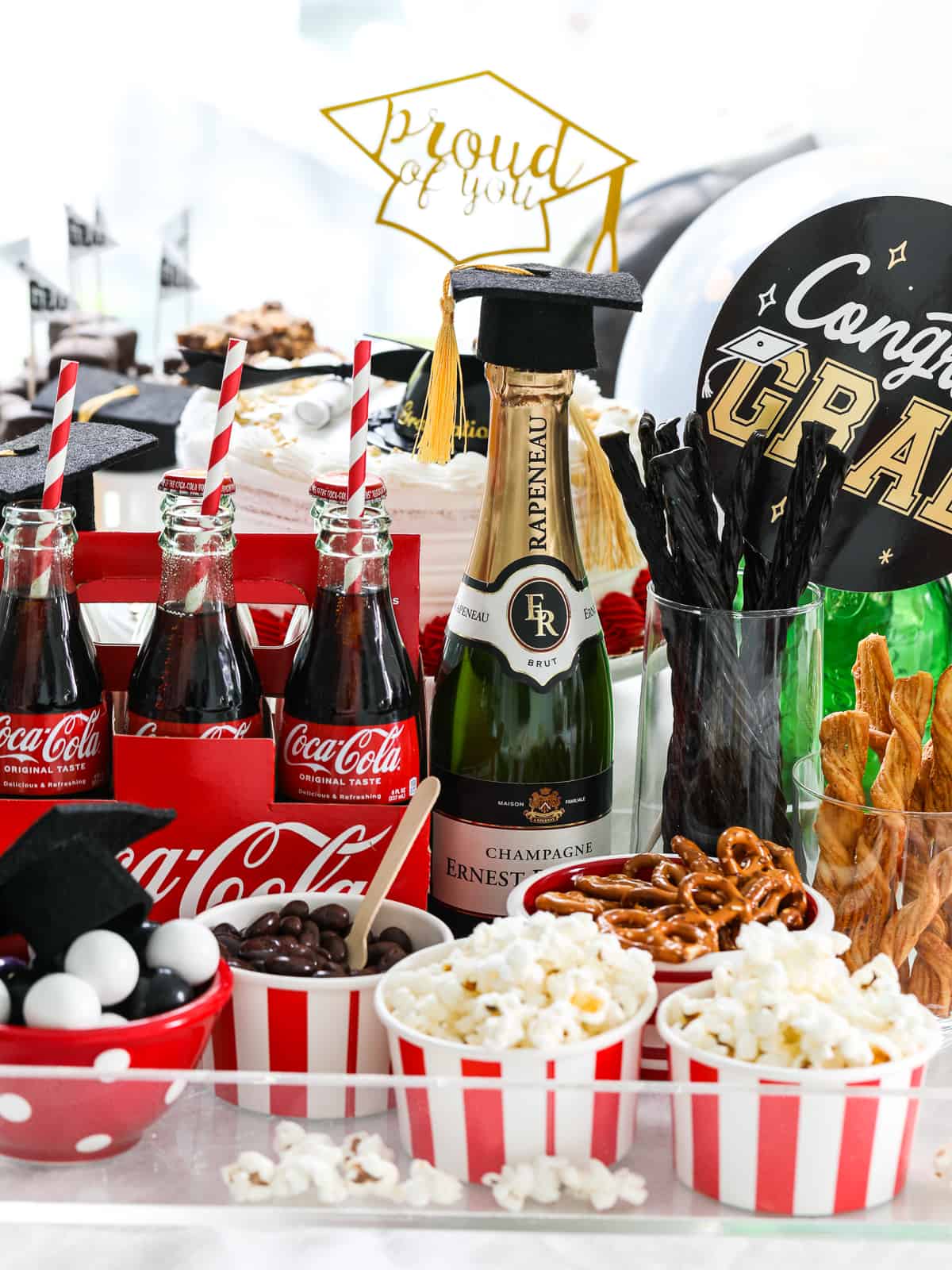 Graduation Food Ideas: Create a food bar idea on a large tray of the grads snacks, munchies, & favorite things! This is so fun to create and will make everyone smile.
Serve Platters: It's ok to buy platters of graduation party appetizers, trays of roll up sandwiches and pinwheels. Or try my Italian Pressed Sandwiches, or Small Finger Sandwiches. Add a custom touch, and stick graduation picks into the appetizers, or wrap sandwiches in parchment paper. Hit your local party store and see what you can find!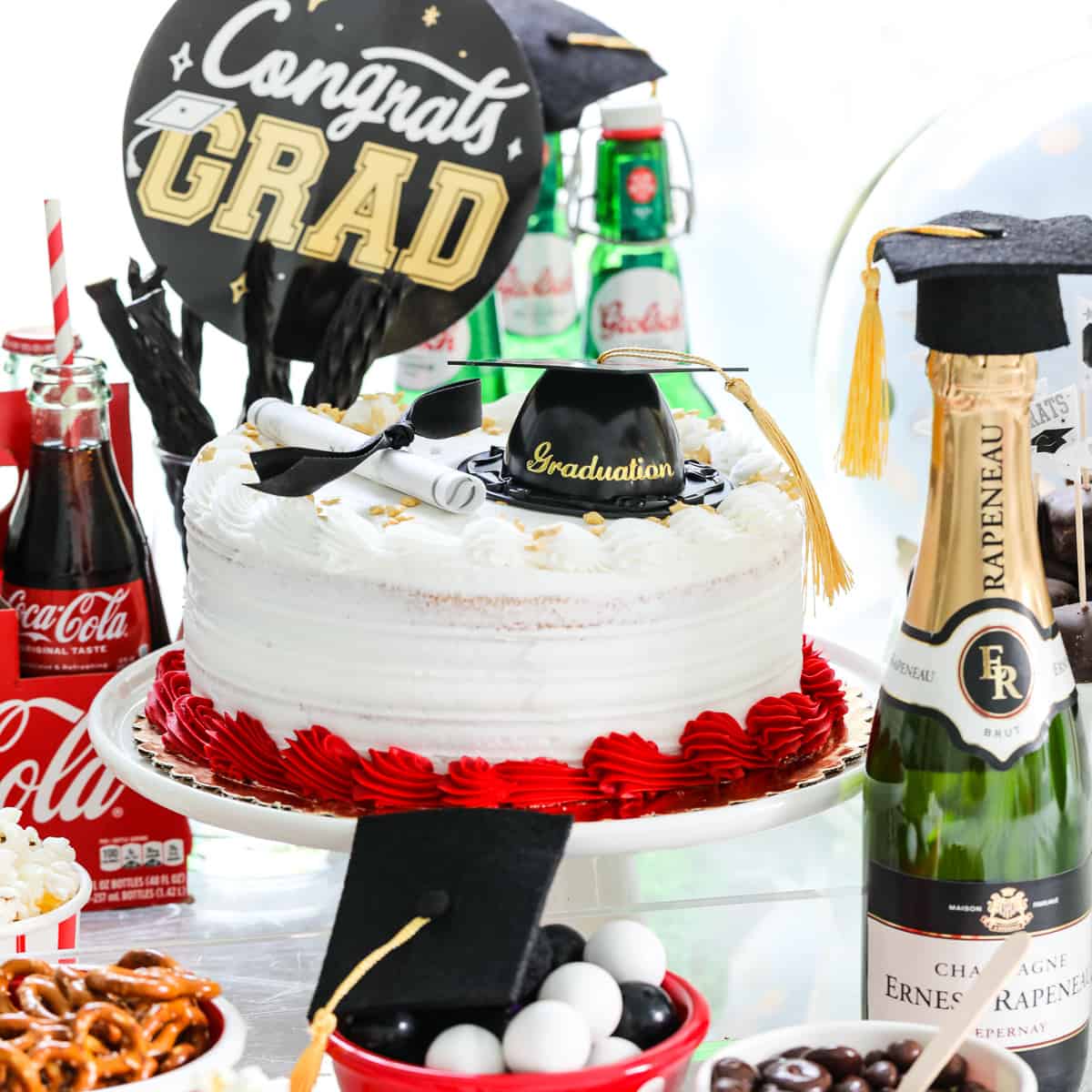 School Colors: Have school color themed decorations, accents on Charcuterie Boards like little graduation caps or diplomas, and wrap burgers and sandwiches in colorful paper with string.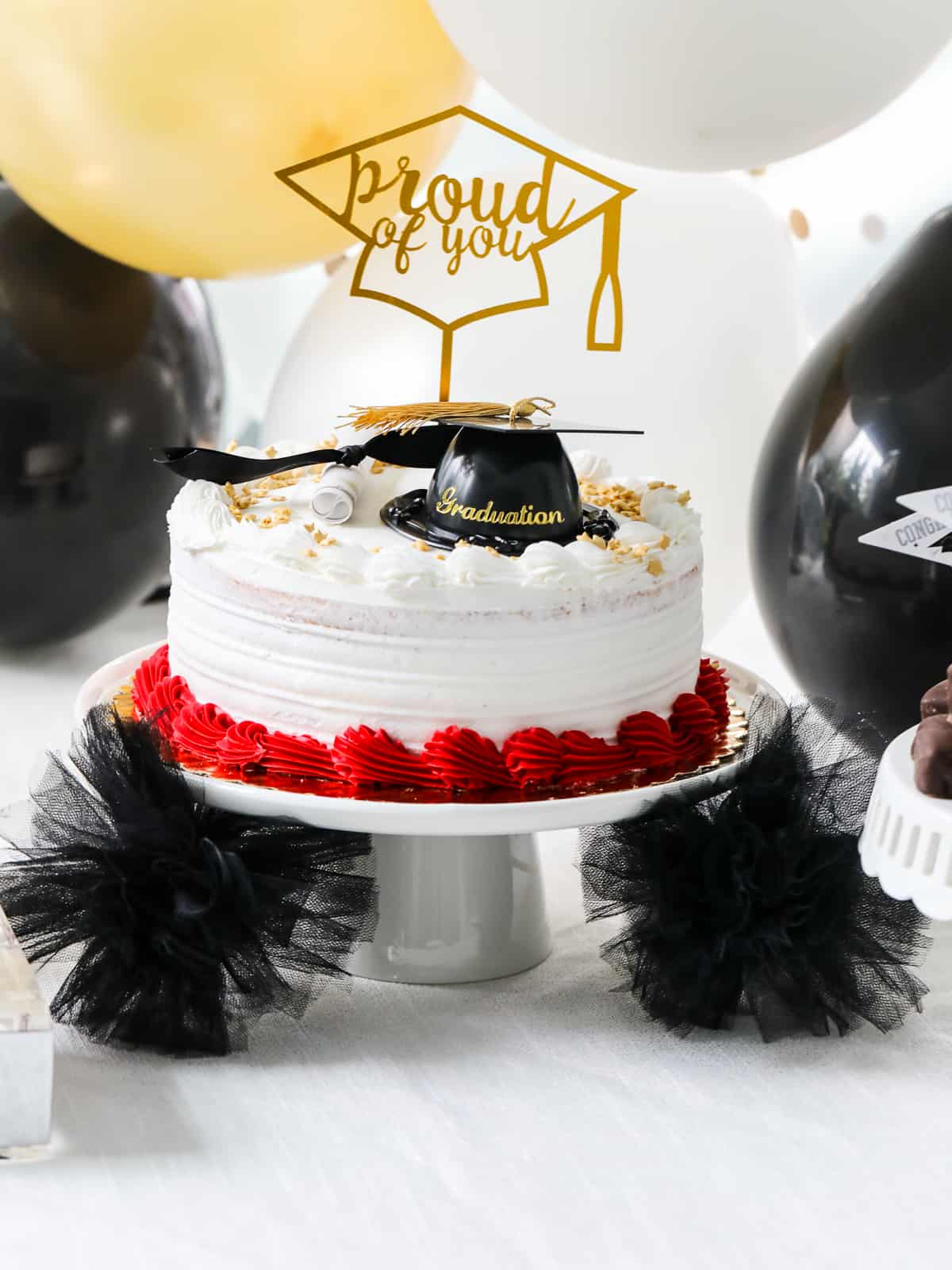 Baked Party Rings: Bake up little smokies, pizza, or ham and cheese on a large sheet pan in a large pull apart ring. Everyone loves these!
Crowd Pleasers: Have a huge batches of Potato Salads, Macaroni Salads, or Easy Pasta Salads as a side dishes to feed large parties. And these taste even better made ahead.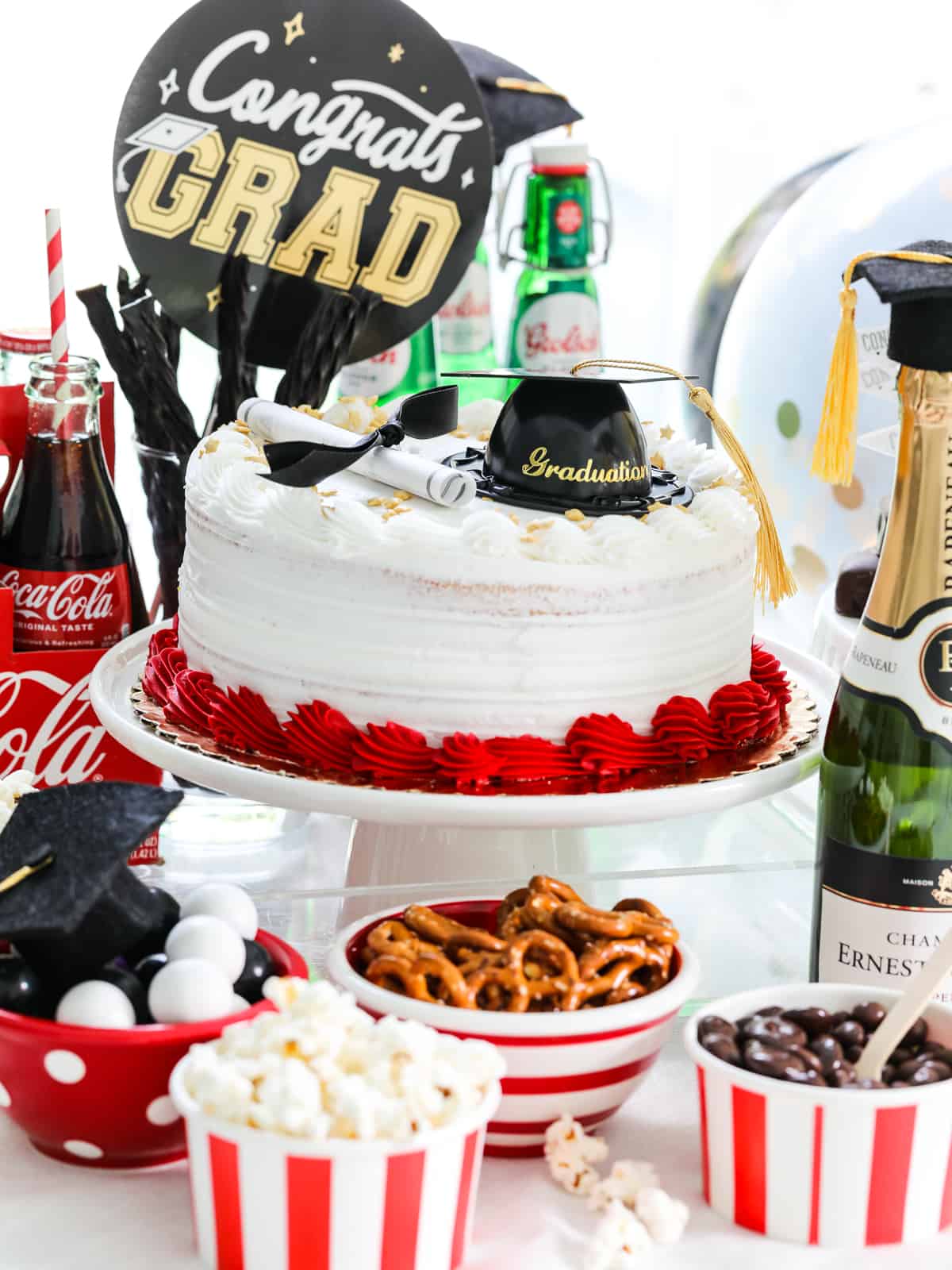 Main Dish Ideas: Have the whole party revolve are a main dish theme like tacos, pizza, or pasta. What does your grad love?
Snack Bar ~ Arrange your grad's favorite snack foods in pretty baskets like chips, bags of mini chocolate chip cookies, pretzels, popcorn, candy, gumballs, licorice, crackers, gummy bears, and more.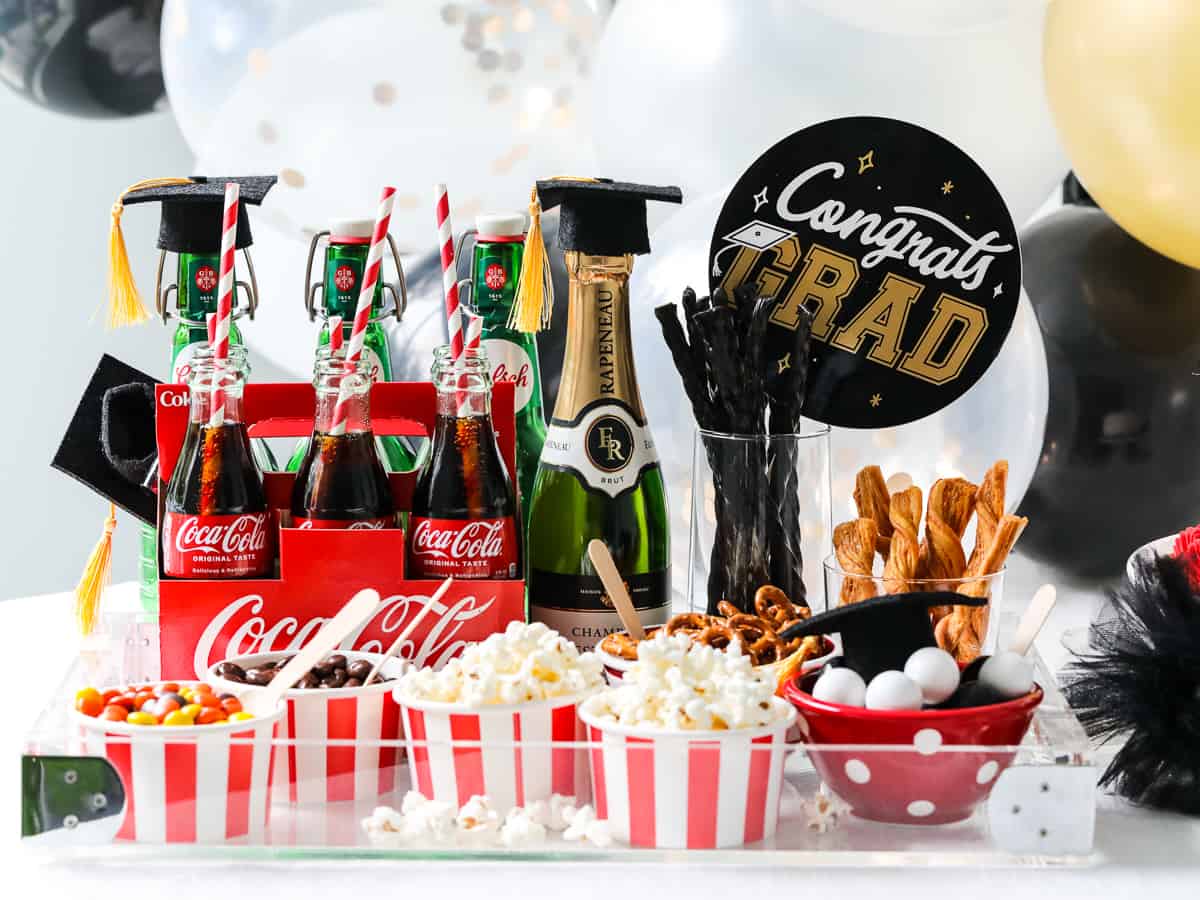 Graduation Party Food Bar Ideas
Hot Dog Bar ~ make easy Hot Dog Chili and all the best toppings!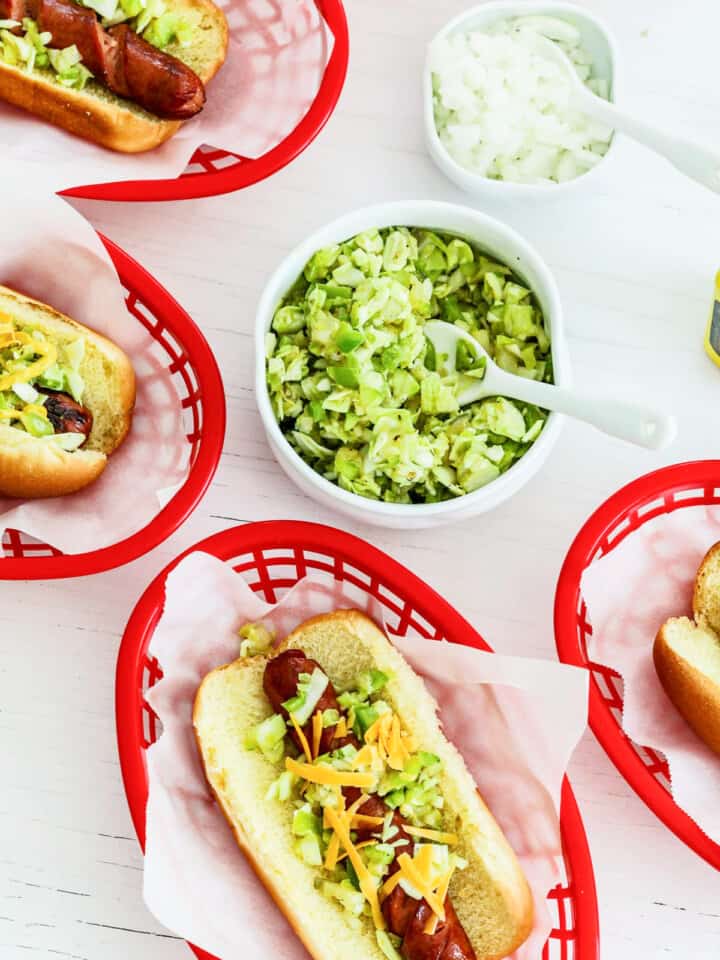 Burger Bar ~ grill the best Cheeseburgers and serve them with In-N-Out Burger sauce (such a delicious sauce!) and top with Homemade Pickle Relish.
Cookout Bar ~ hamburgers and hot dogs with all the fixings is always a crowd pleaser!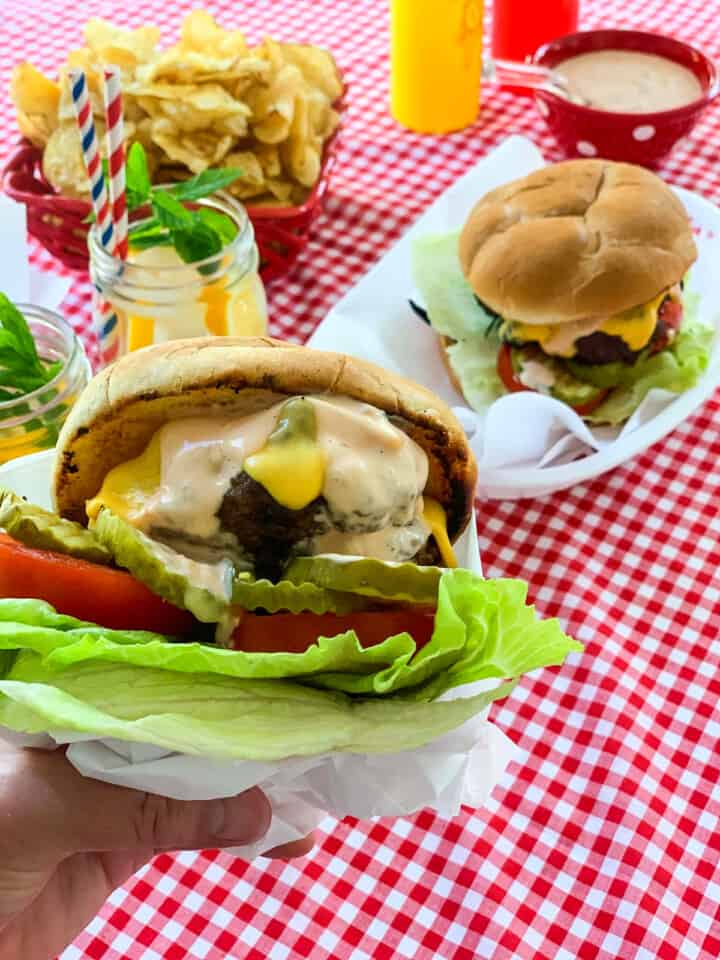 Candy Bar ~ Fill mason jars with favorite candies and sweet treats like peanut butter cups and top with chocolate bar pieces to look like graduation caps. Order M&Ms in the school colors and name of your high school or college graduate! And have little scoops and cups for people to serve themselves little candies. And treat bags to go. Or place quality chocolates and caramels on a platter with cute graduation picks...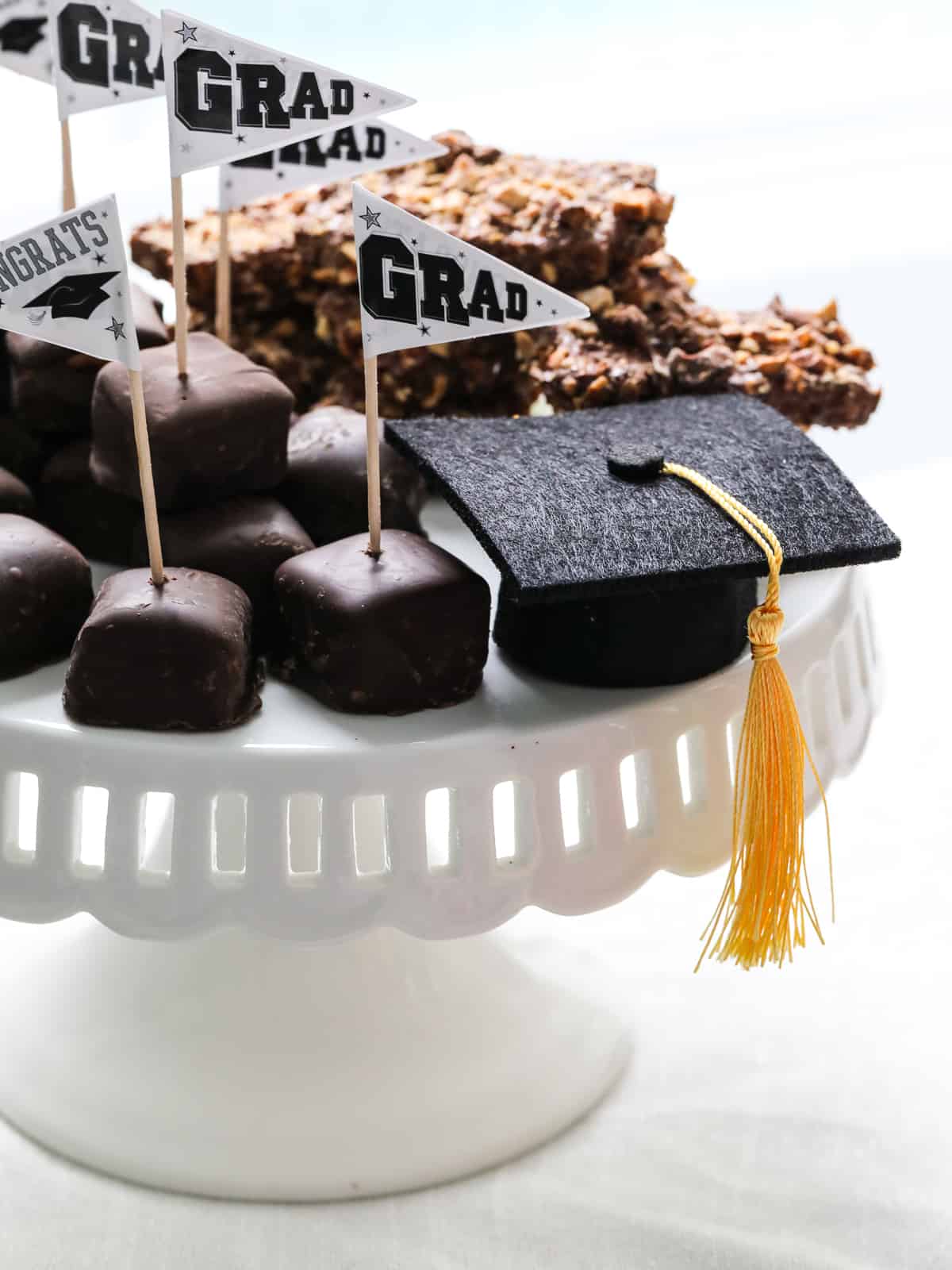 Pasta Bar ~ have hot pasta with 2-3 white, red, or pink sauces, cooked crumbled sausage or Diced Chicken, and real parmesan cheese to go on top.
Pizza Bar ~ bake or grill pizzas with people's favorite toppings! Or try my super easy Pita Pizzas with tons of creative flavors. You can also bake off a platter of pizza rolls to keep it super easy peasy.
Crostini Bar ~ put out crostini bread with all kinds of toppings, and let graduation party guests build their own amazing flavor combinations...isn't it gorgeous? And have a drink station nearby for people to serve themselves.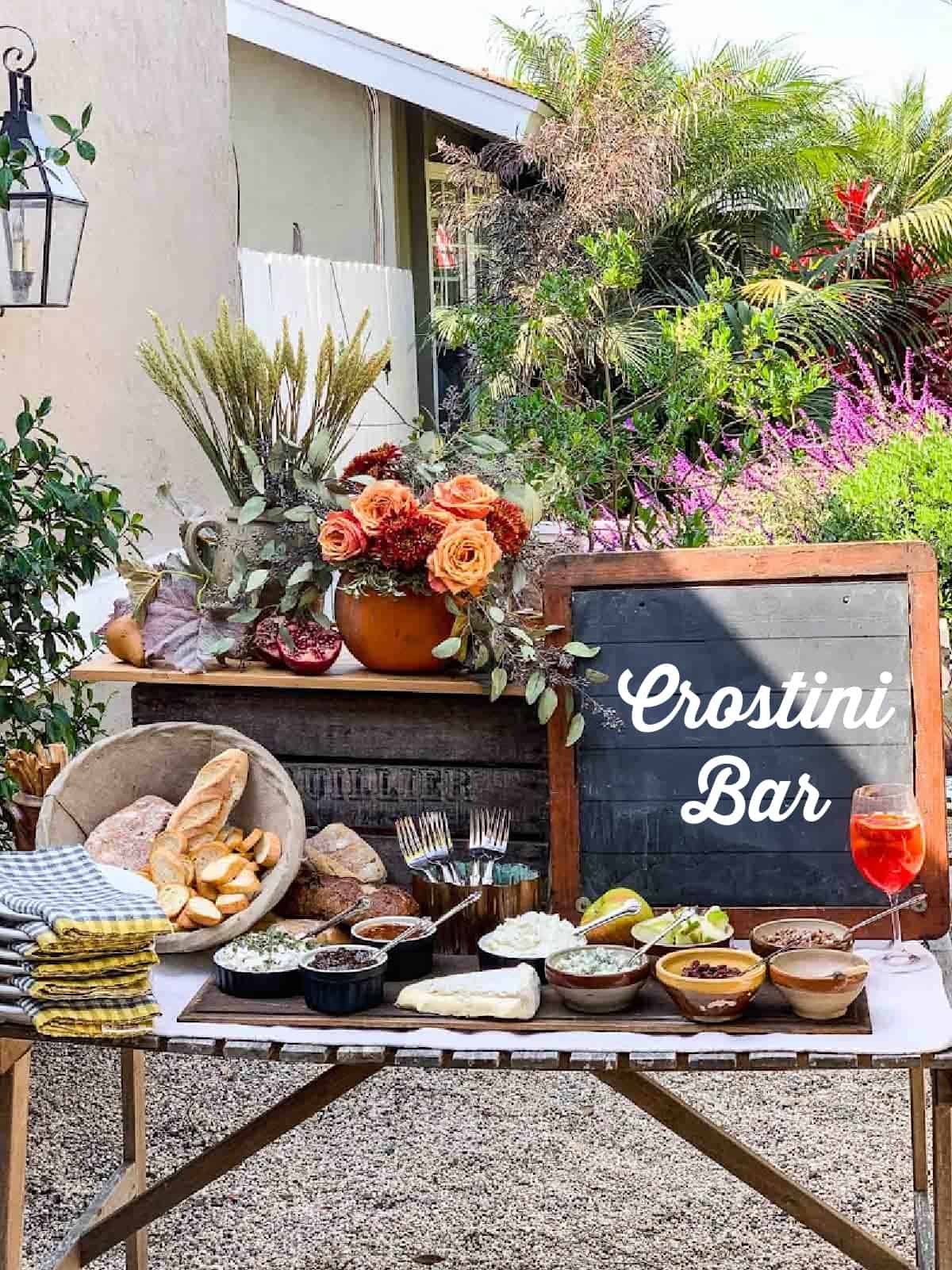 Beverage Bar ~ serve hot and cold iced tea, lemonade, and punch. Or chilled champagne, iced beer, wine, sodas, and signature cocktails for guests over 21.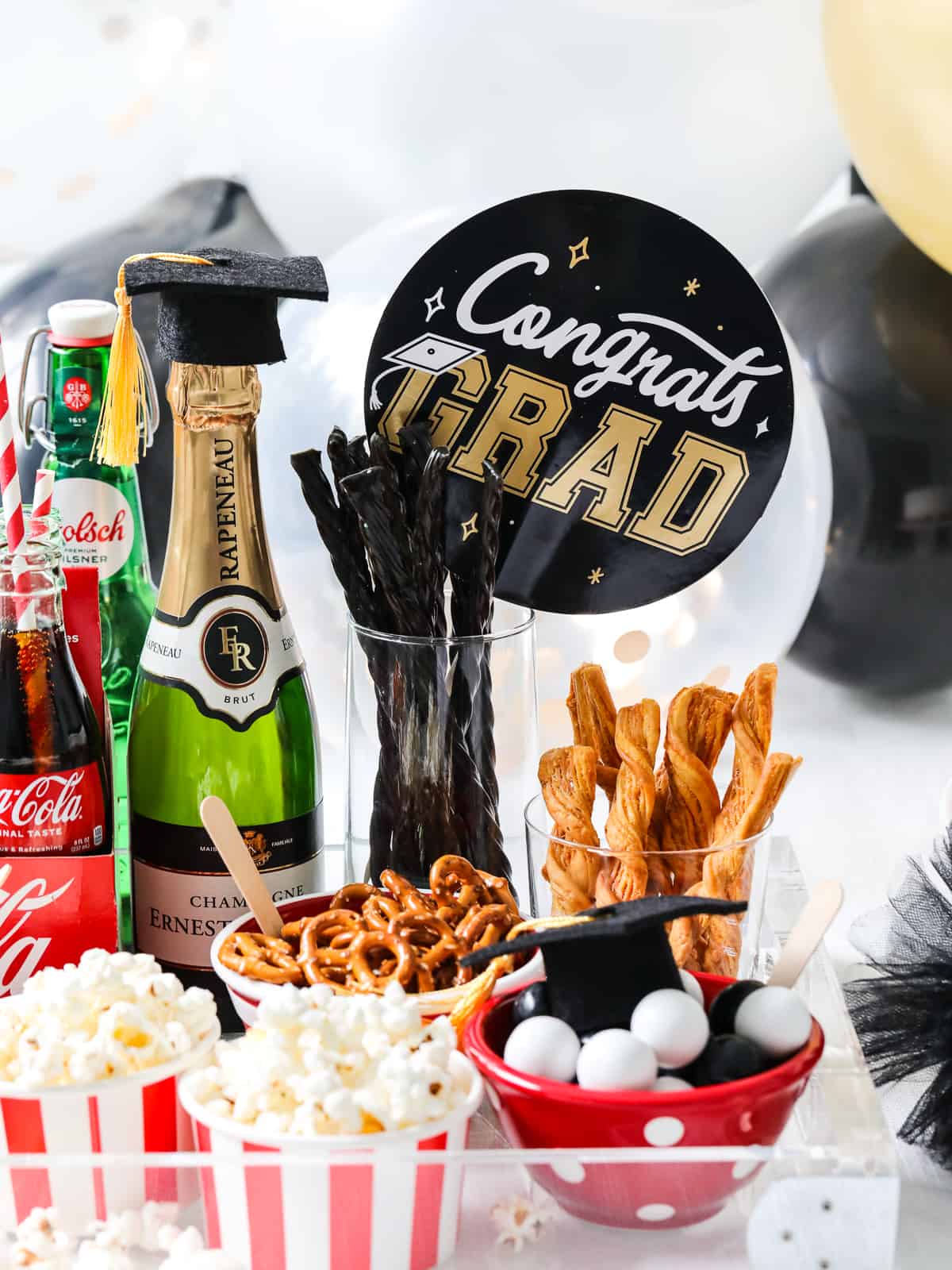 Baked Potato Bar ~ Bake potatoes and put out toppings like grated cheese, sour cream, crumbled bacon, chives, and more.
DIY Popcorn Bar ~ have paper bags, melted butter, and seasonings with a popcorn machine.
Deli Subs Bar ~ let people make their own subs with deli meat, cheeses, pickles, lettuce, onions, tomatoes, and delicious spreads.
Finger Food & Sandwich Bar ~ Make an assortment of different sandwiches and cut them into small shapes for people. Try my Egg Salad Sandwiches or Roast Beef Sandwiches with a creamy balsamic spread!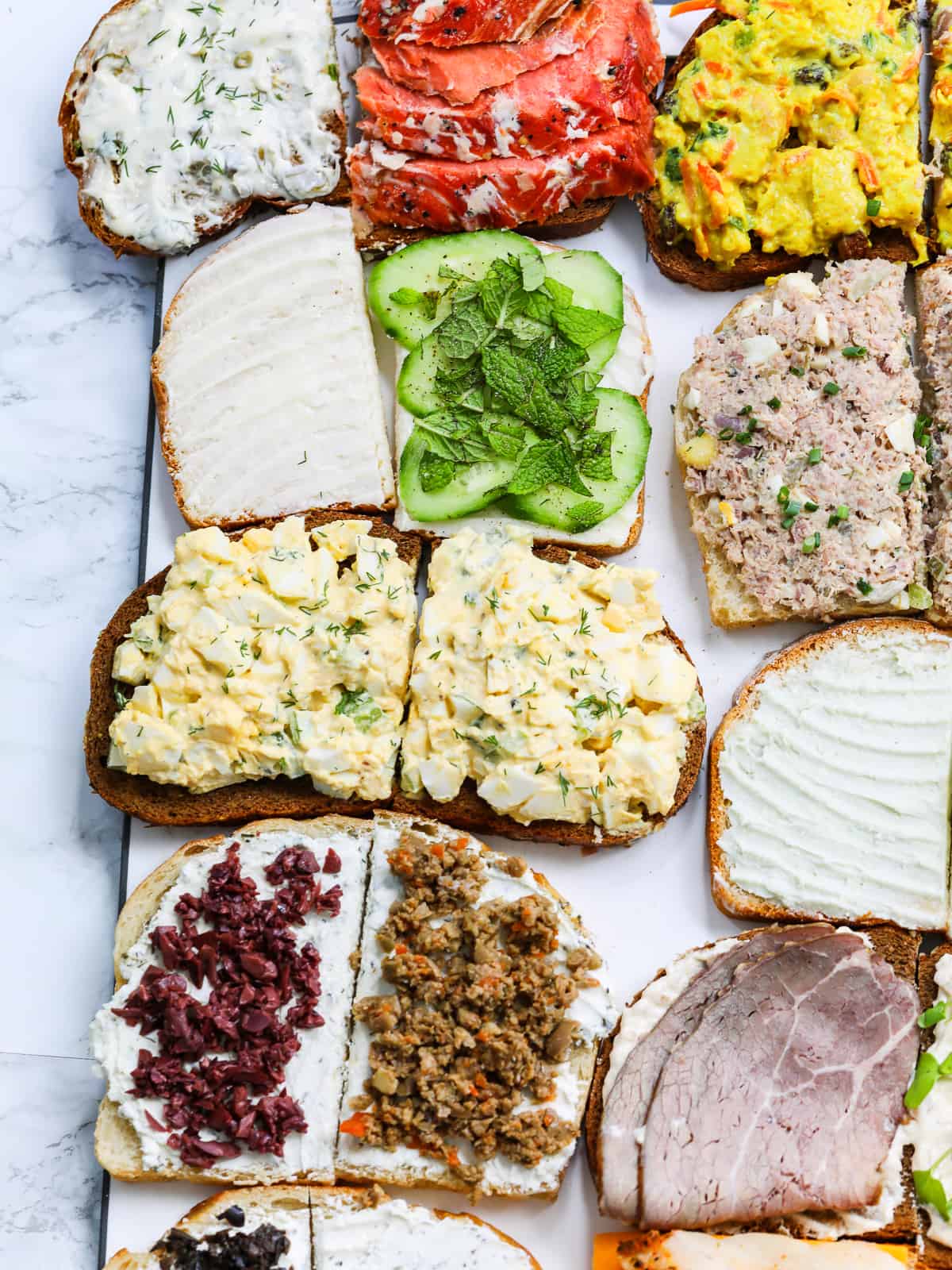 Nacho Bar ~ have warm corn tortilla chips, melted queso or nacho cheese dip, and pickled jalapenos for guests to eat out of paper cups.
Taco Bar ~ Put out all your favorite taco toppings with Salsa, Guacamole, grated cheeses, olives, lettuce, and Mexican Pickled Red Onions.
Walking Taco Bar ~ Have bags of Fritos with warm taco meat and all the topping for tacos, served with forks and lots of napkins!
Coffee Bar ~ Place out a coffee maker, espresso machine, or pod coffee maker with creamers and toppings. Try my Baileys Irish Coffee for good luck!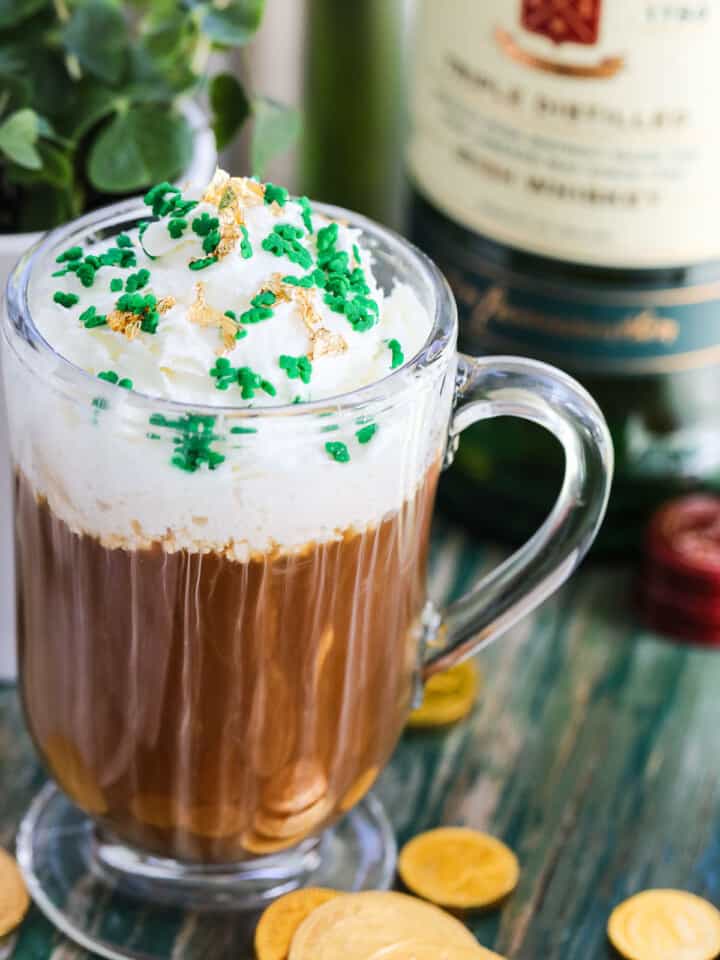 Chocolate Fountain Bar ~ Dip fruit, chocolate cookies, marshmallows, donut holes, and fortune cookies of course.
Fruit Bar ~ Cut up and arrange a sliced fruit tray or toss your best fruit salad recipe for the party. Put out a melted chocolate fountain to dip in. Have some cold fruit juices or even smoothies for a healthy option.
Dessert Bar ~ Lay an assortment of different kinds of cookies, Lemon Bars, pies, and a graduation cake of course, try my Ice Cream Cake or large Sheet Cake with Bakery Style Frosting! Have lots of small plates, spoons, and forks on the dessert table. Guests love to take food home, have some to go boxes or take out containers.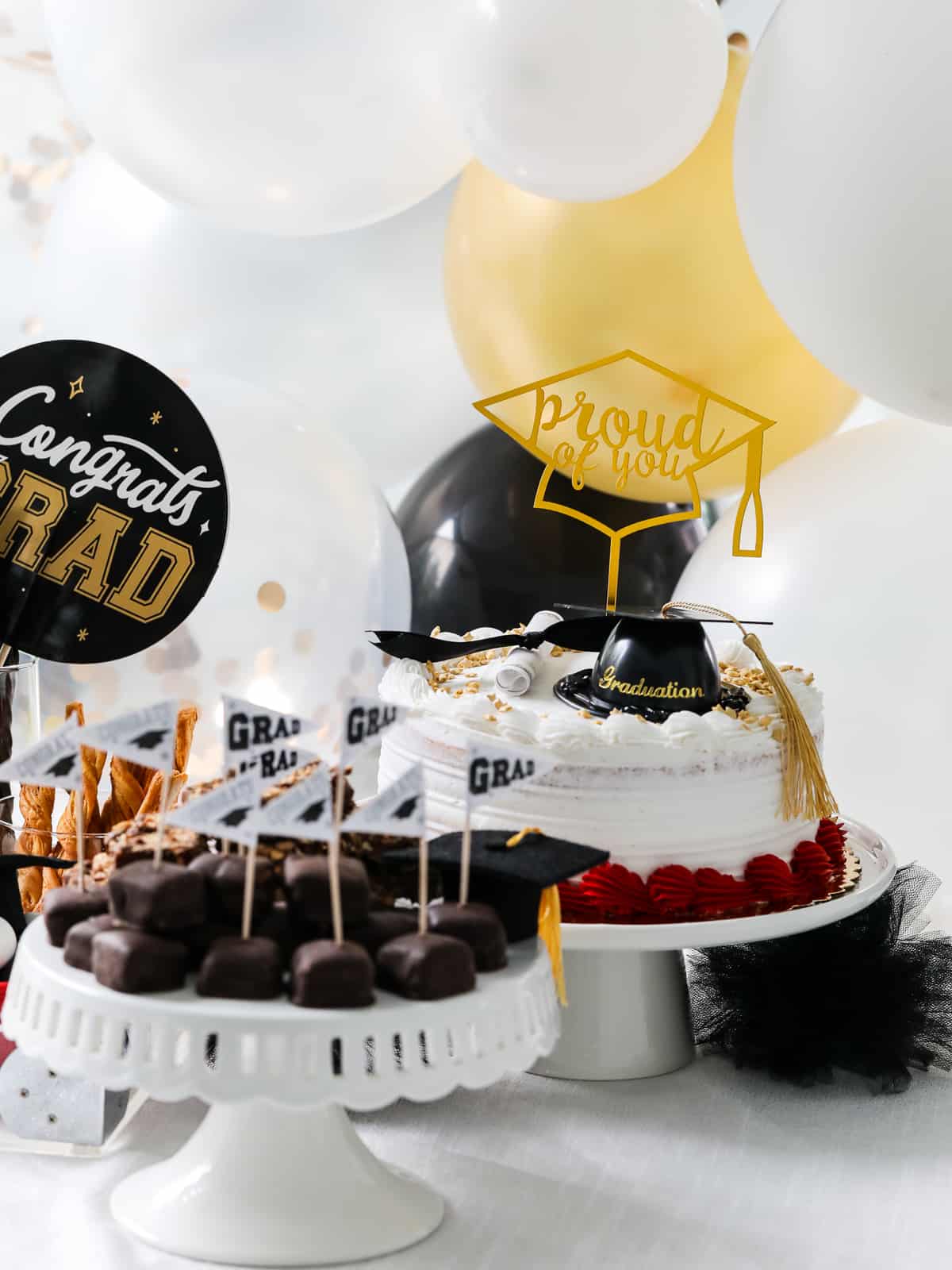 50+ Easy Graduation Party Food Ideas
With graduation season in full swing, there are all types of food to choose from. Go with classic popular options like burgers and hot dogs, and a few modern trendy great ideas. The good thing is, these graduation party food ideas all go together. The ingredients and food items are easy to find in any grocery store too. Have fun planning a wonderful party...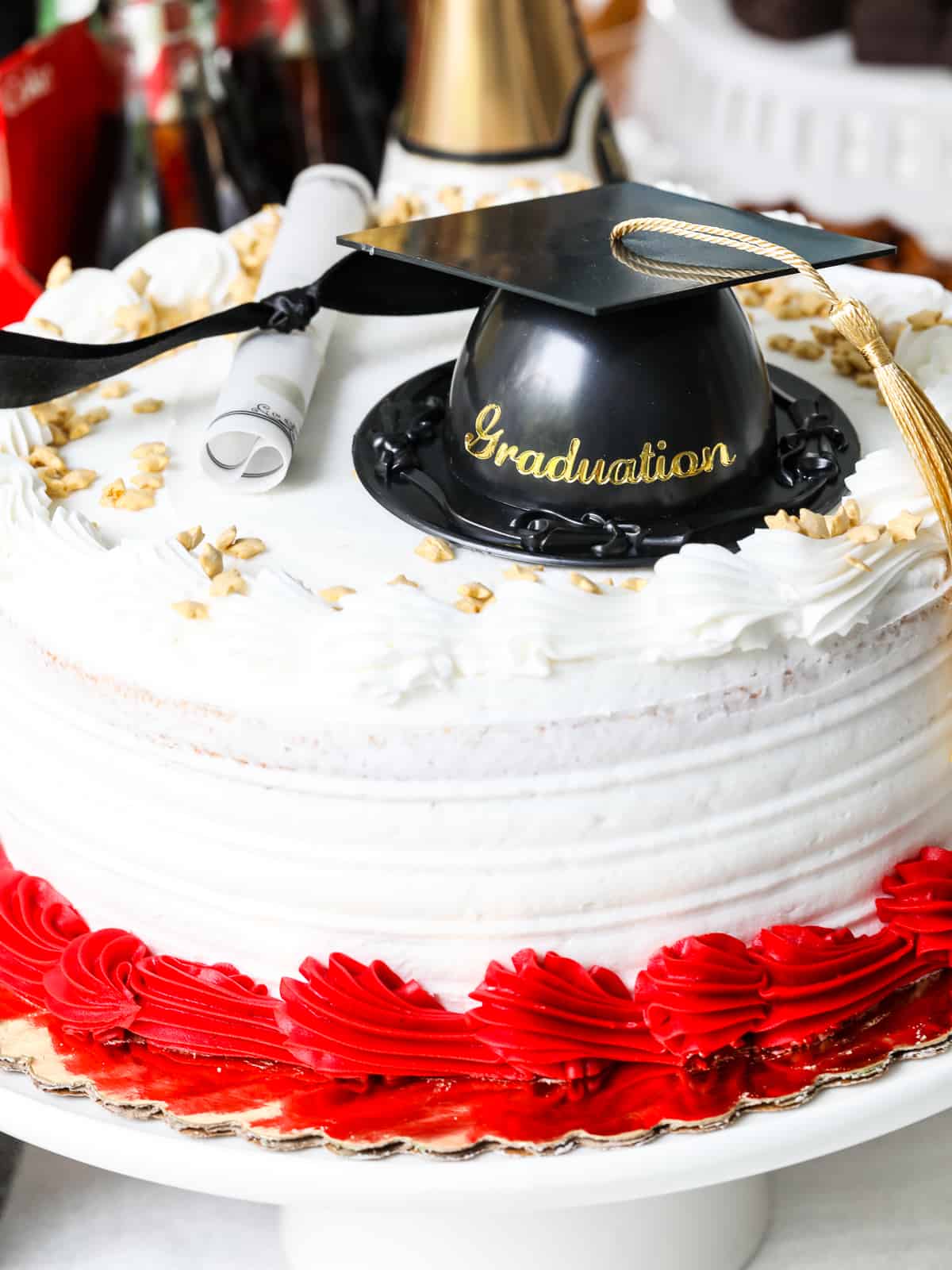 More Party Food
Favorite Football Party Food recipes go down so well with creative cocktails to sip or ice cold beers to drink.
Which of these 40 Best Puff Pastry Recipes will you choose? Every impressive appetizer and delicious dessert in this collection is wrapped with irresistible golden flaky layers of freshly baked pastry and creative filling combinations.
A complete Cookout Menu with over 60 recipes for grilling, sides, drinks, desserts, potluck sides, and more for your outdoor BBQ party. Plus inspiring ideas, tips, and hacks to make your cookout spectacular.
100+ July 4th Recipes for your cookout menu including grilling recipes, side dishes, and picnic food ideas with drinks, desserts, and more!