Last Updated May 15th, 2023 at 10:00 am by Lisa
100+ July 4th recipes for your cookout menu including grilling recipes, side dishes, and picnic food ideas with drinks, desserts, and more!
Some of the classic "must-haves" on the 4th of July are more than tradition, they make our celebrations into memories with friends and family. Many of these recipe ideas have patriotic red, white, and blue colors, and all are easy.
I also have more than ONE-HUNDRED red, white, and blue desserts. Your summer party or picnic will be one to remember with a patriotic July 4th dessert.
These recipes are from inspiring Food Blogger friends, and I am also sharing my July 4th menu I made over many years...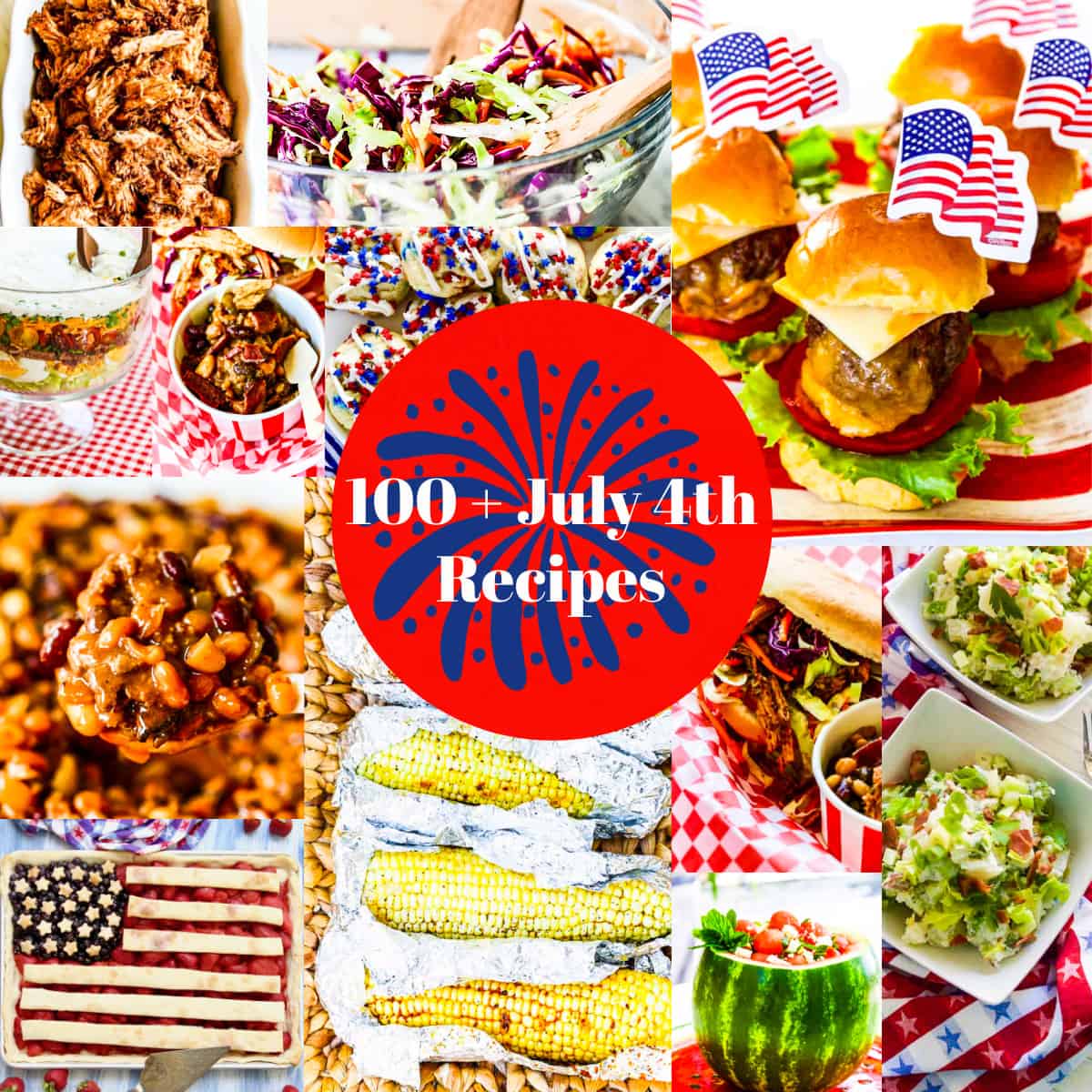 When it comes to July 4th, Americans definitely have 4th of July Food Traditions.
How they started is not exactly known, but there are some great items that most people love to have on our national holiday.
July 4th Tips For Cookouts, Barbeques, Picnics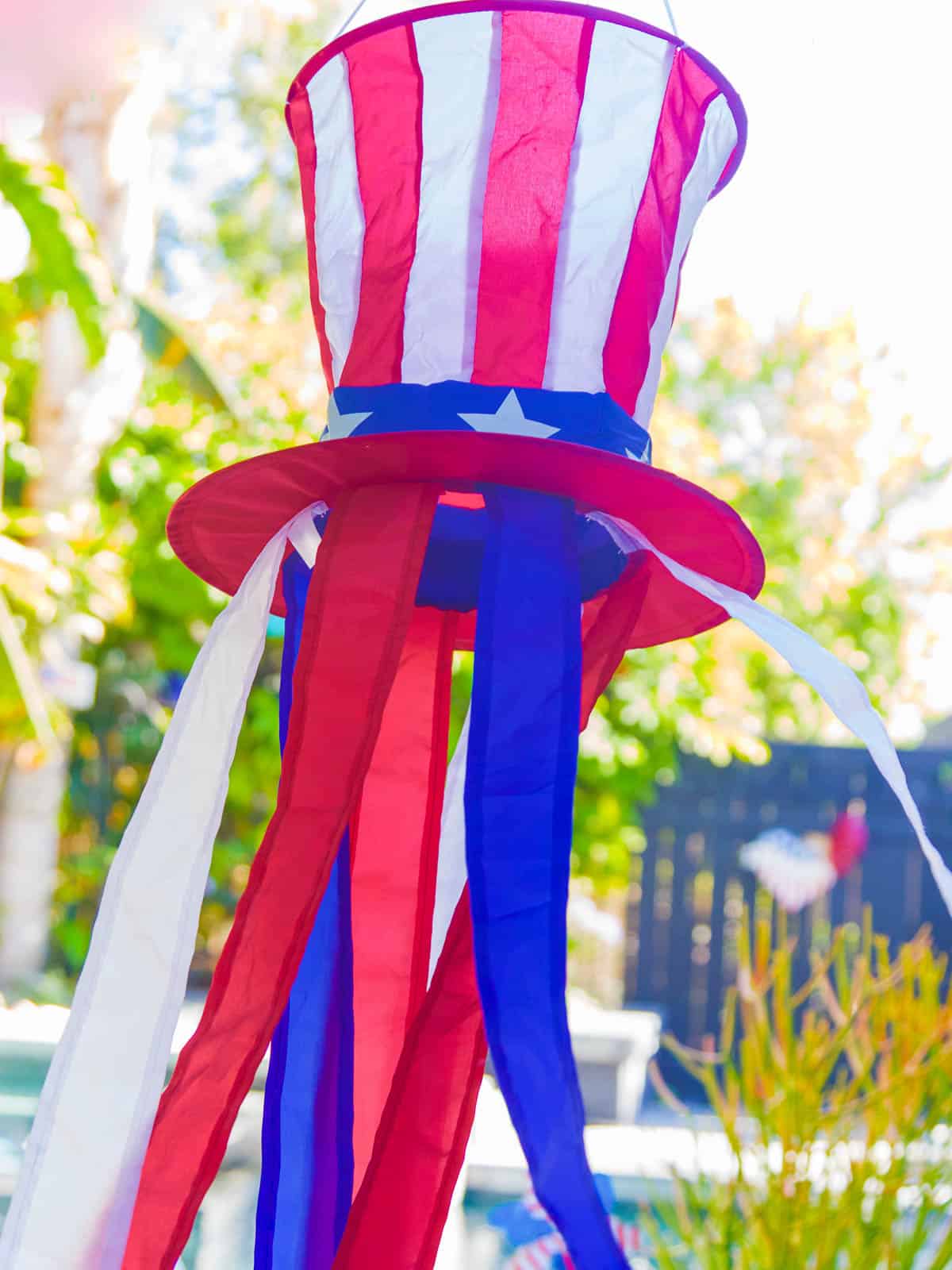 Party Checklist
Blueberry Pie ~ Grill Baked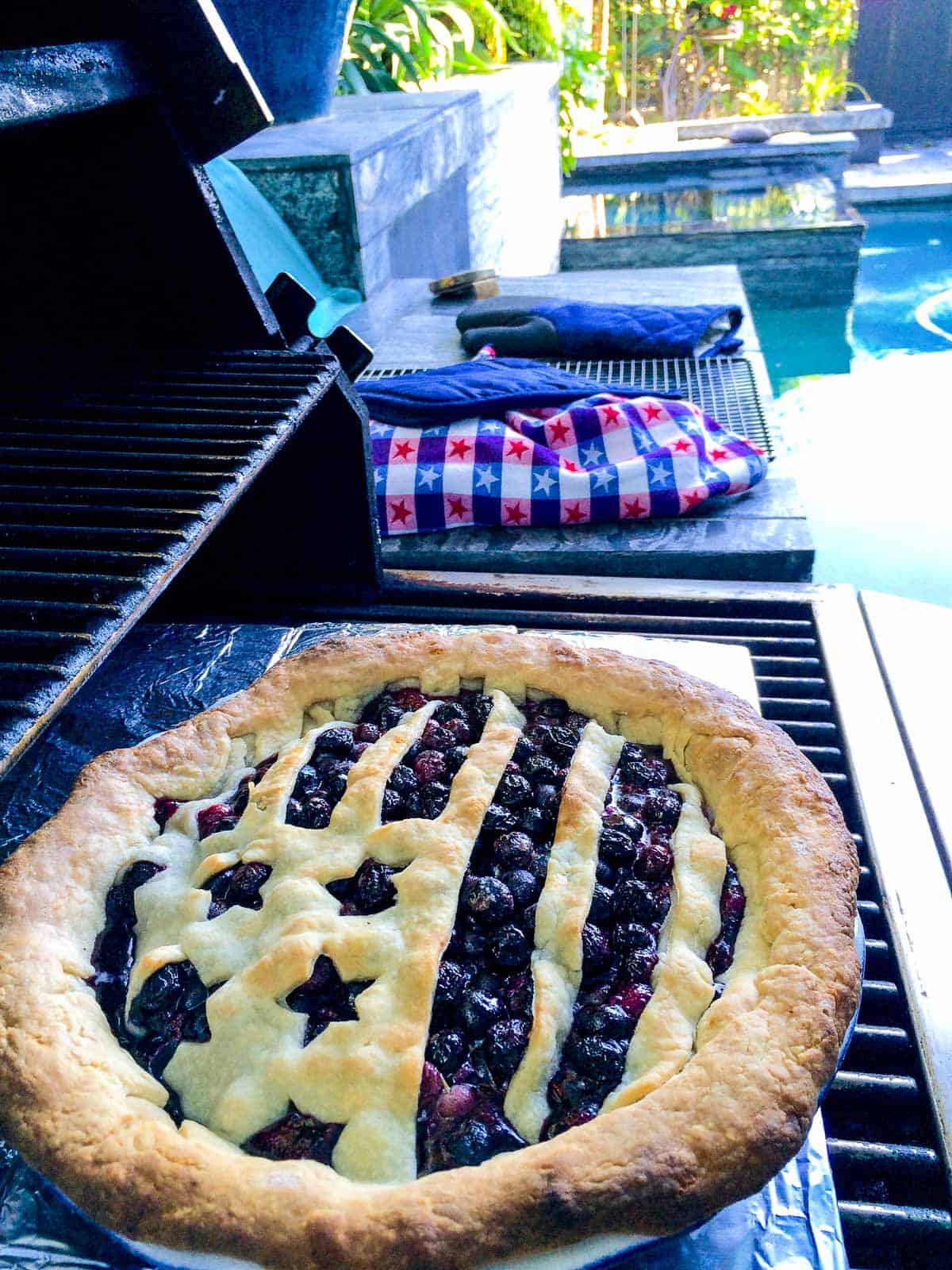 If you would like to learn how to bake a pie on your grill, take a look at my recipe for Blueberry Pie. There are lots of tips and helpful resources to bake on your grill and get the patriotic flag pie crust. It keeps the house cooler and works so well. Not to mention it is the most fun party trick ever!
An All American July 4th Menu
Each year, I love to celebrate with a traditional July 4th menu. The backyard and pool are all decorated, baby back ribs are put in the smoker early in the morning while the coffee is just brewing, and the ribs are rubbed with my Grill and BBQ rub the night before.
It starts early and goes late until the last fireworks crackle. It is one of my favorite holidays, and I serve more food than people can believe, but somehow it all disappears, here is what is usually on the menu...
Party Drinks & Appetizers
Serve light and refreshing drinks like white wine sangria, for July 4th and all summer. Use summer fruits in new ways like a strawberry crostini.
How patriotic are the layered drinks and watermelon stars?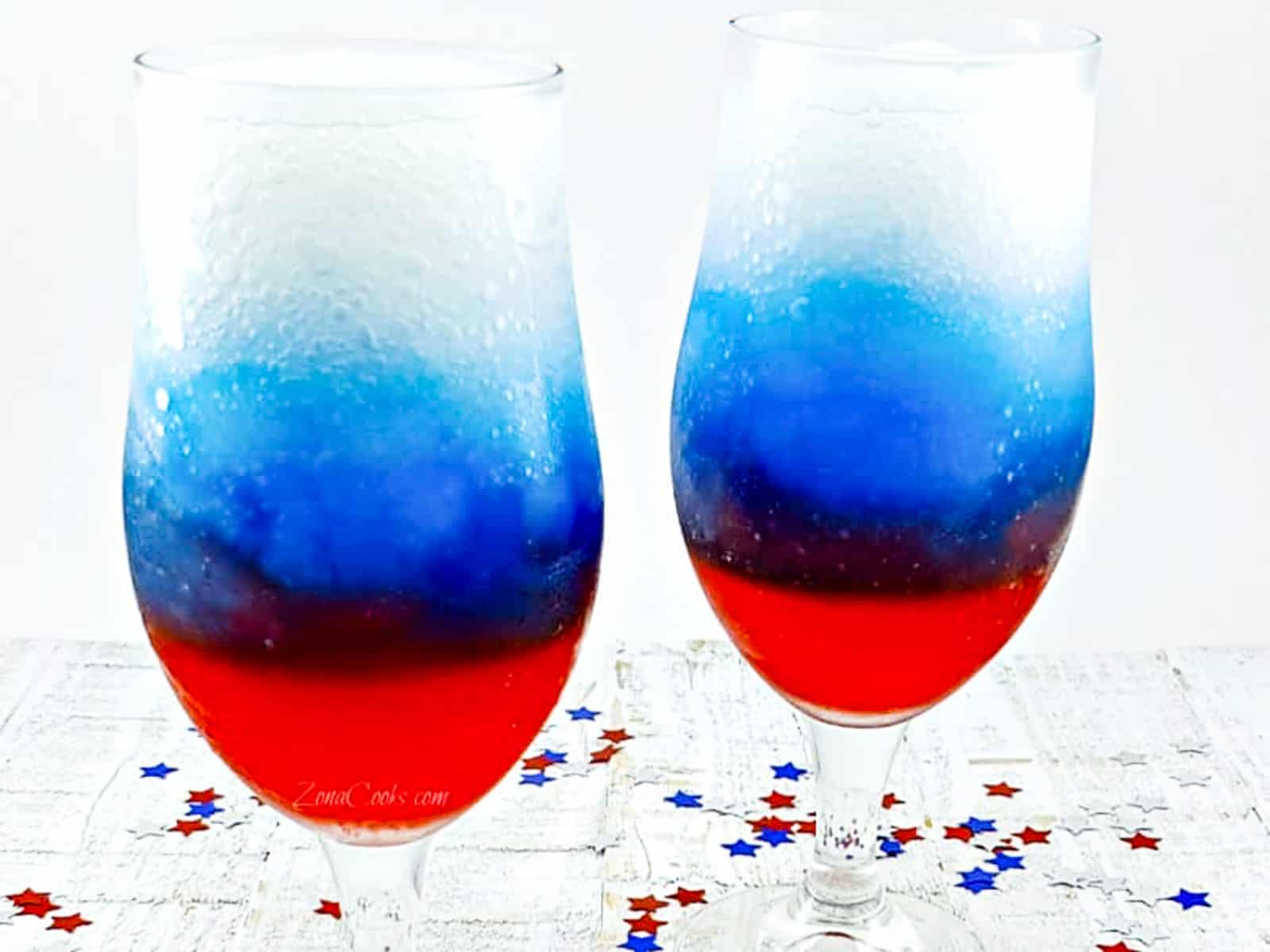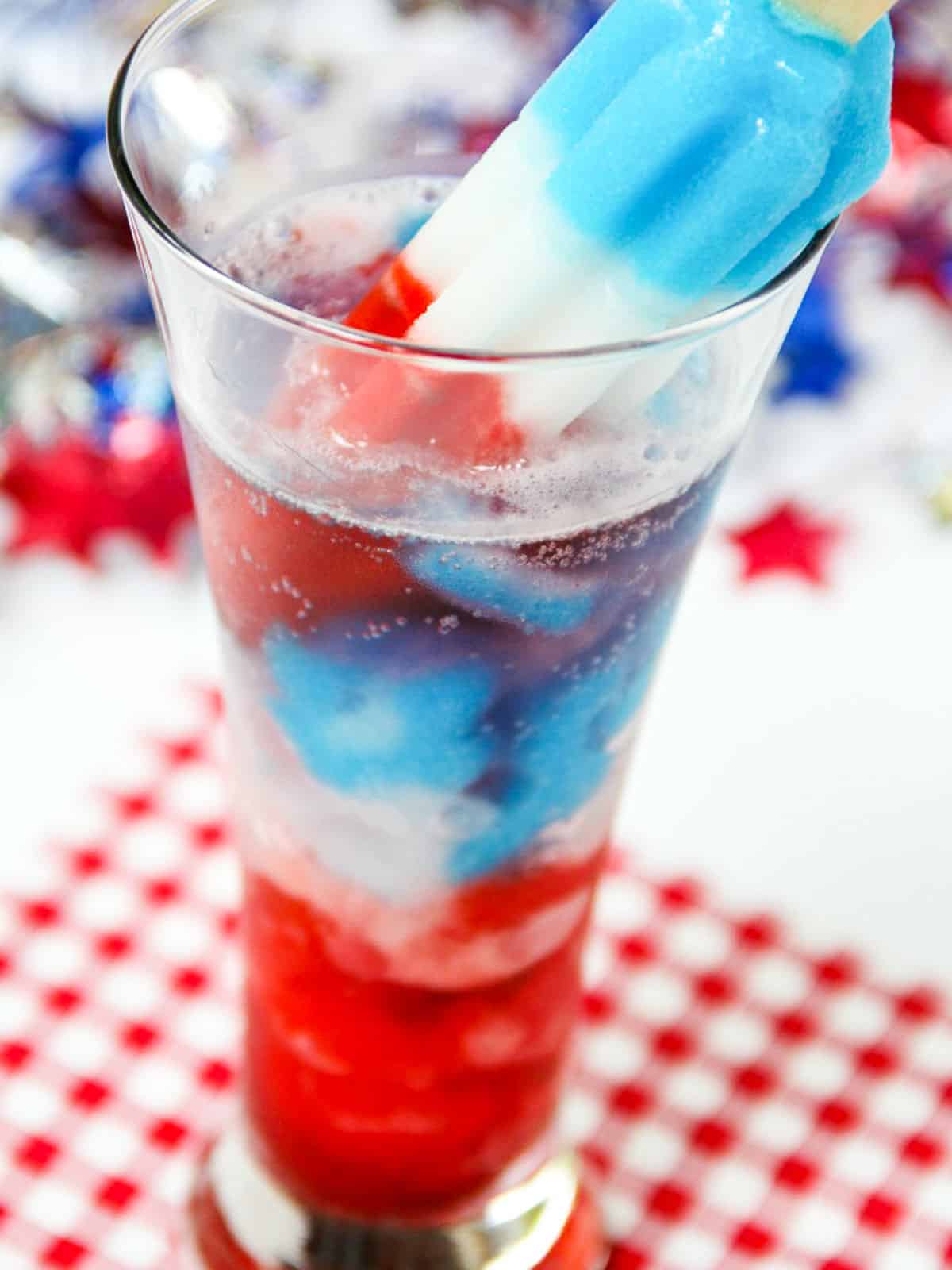 Side Dishes & Salads
Serving lots of sides and salads makes your celebration a feast. Some are light and some are traditional, try a variety so everyone is happy...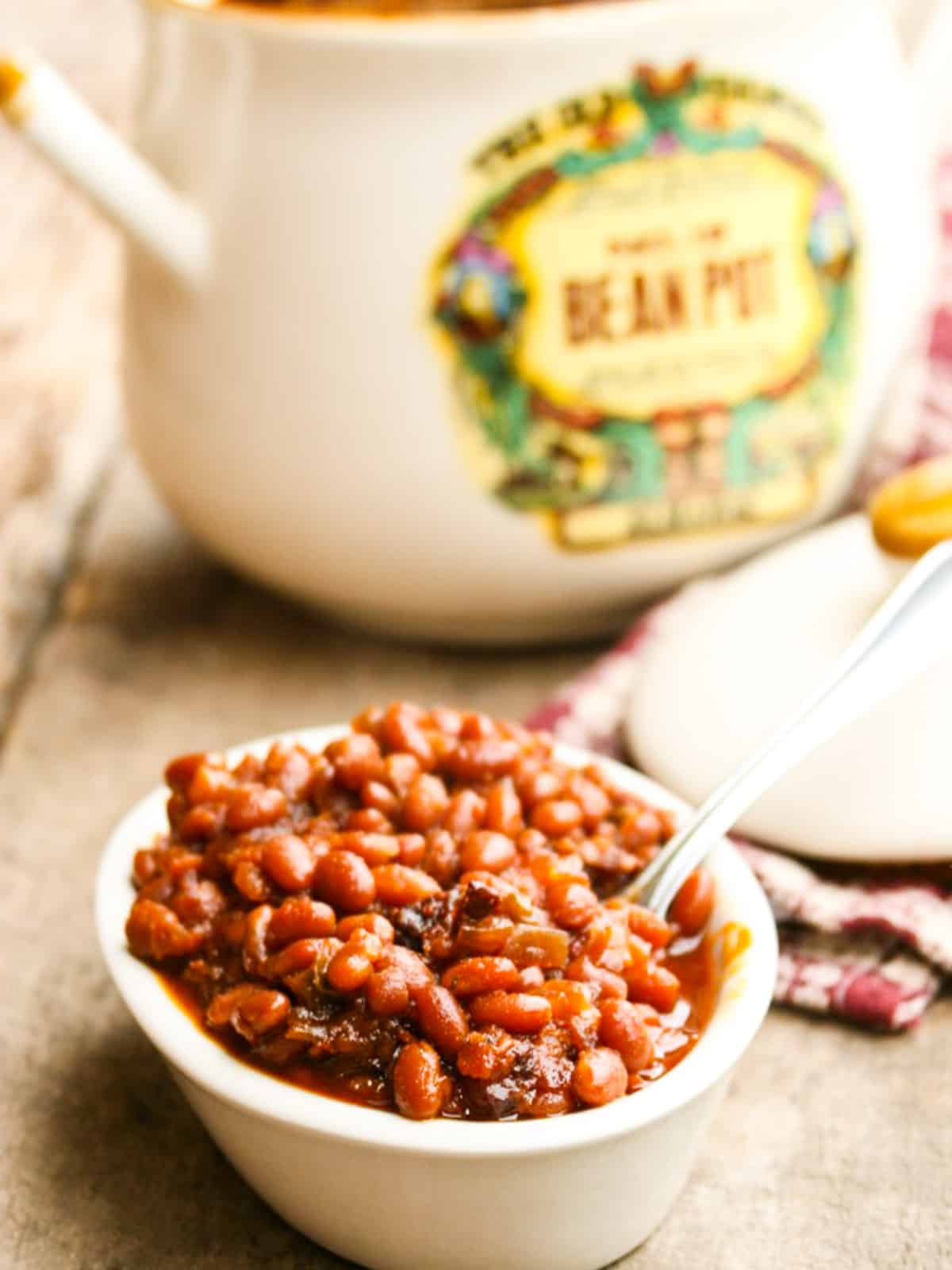 Cookout Menu, Barbeque, and Grilling
Okay, what else is more All-American than BBQ or Grilled anything? Ribs, bbq sauce, grilled chicken, or kabobs these recipes will make your party legendary.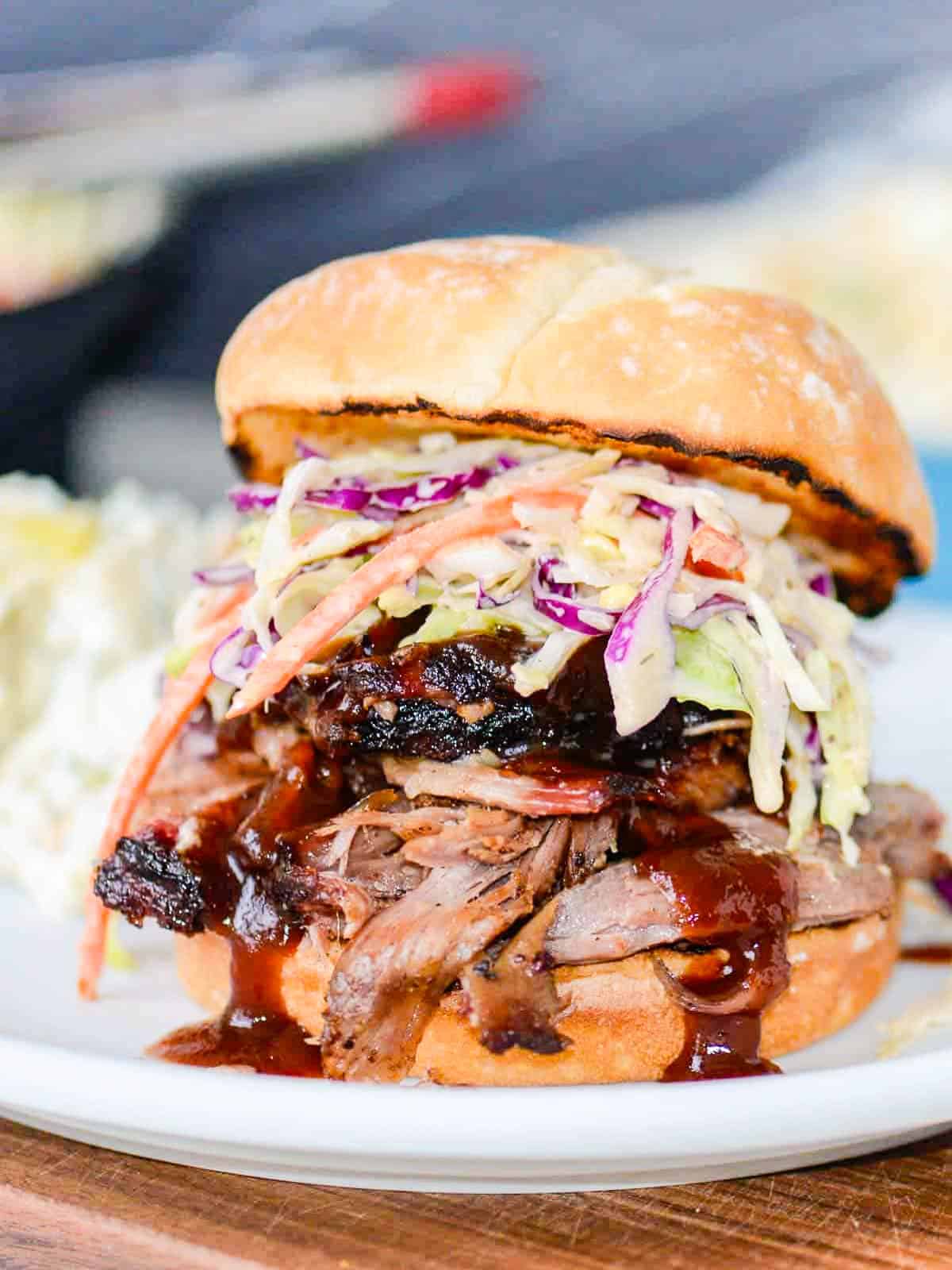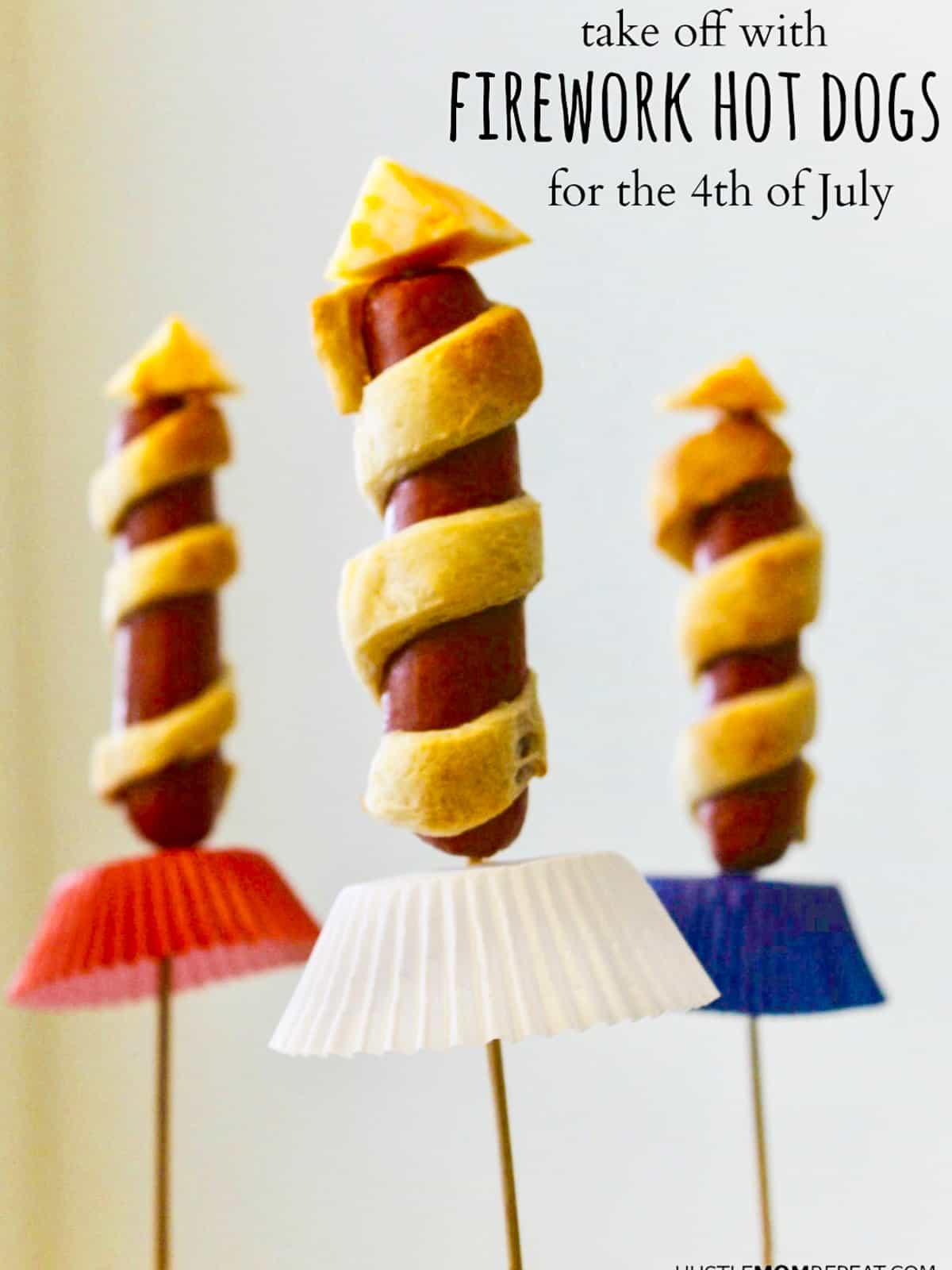 Hamburgers and The Best Cheeseburgers
Grilled Hamburgers (Cheeseburgers) with burger sauce plus all my tips to make the perfect hamburger patties with easy toppings for summer grilling, BBQs, and cookouts.
Burger Seasoning makes the flavor-filled juicy hamburgers. Mix up a batch of hamburger seasoning for your next cookout, grill, or BBQ party.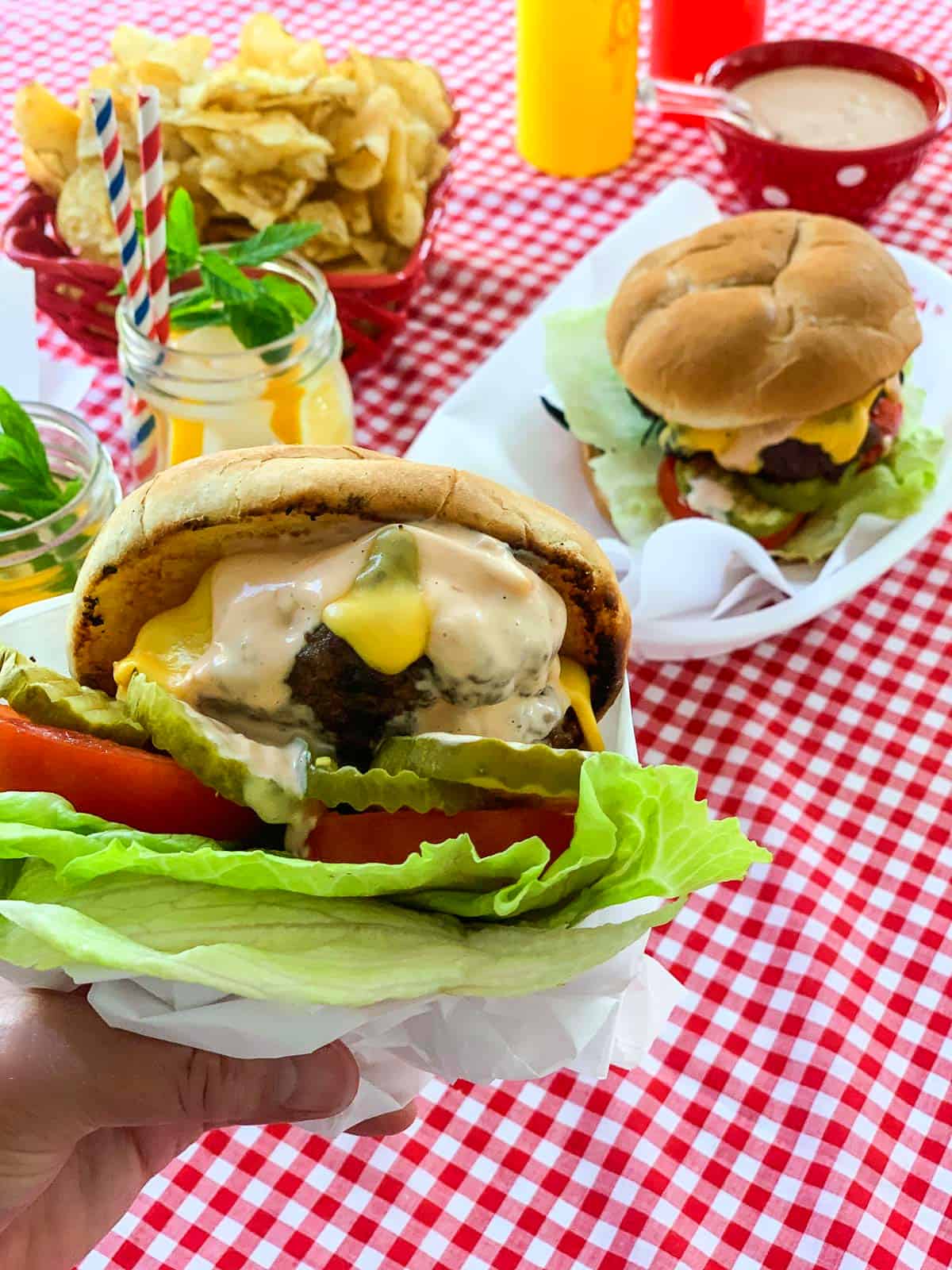 Fourth of July Desserts
Celebrating the Fourth of July with our national flag colors is an American tradition. And what could be better than pies, tarts, cookies, no-bake desserts, cakes, cupcakes, trifles, cheesecakes, ice cream sandwiches, popsicles, and more for your party?
I put together a full collection of 100 Patriotic July 4th Dessert Recipes from my food blogger friends, here are a few to inspire you...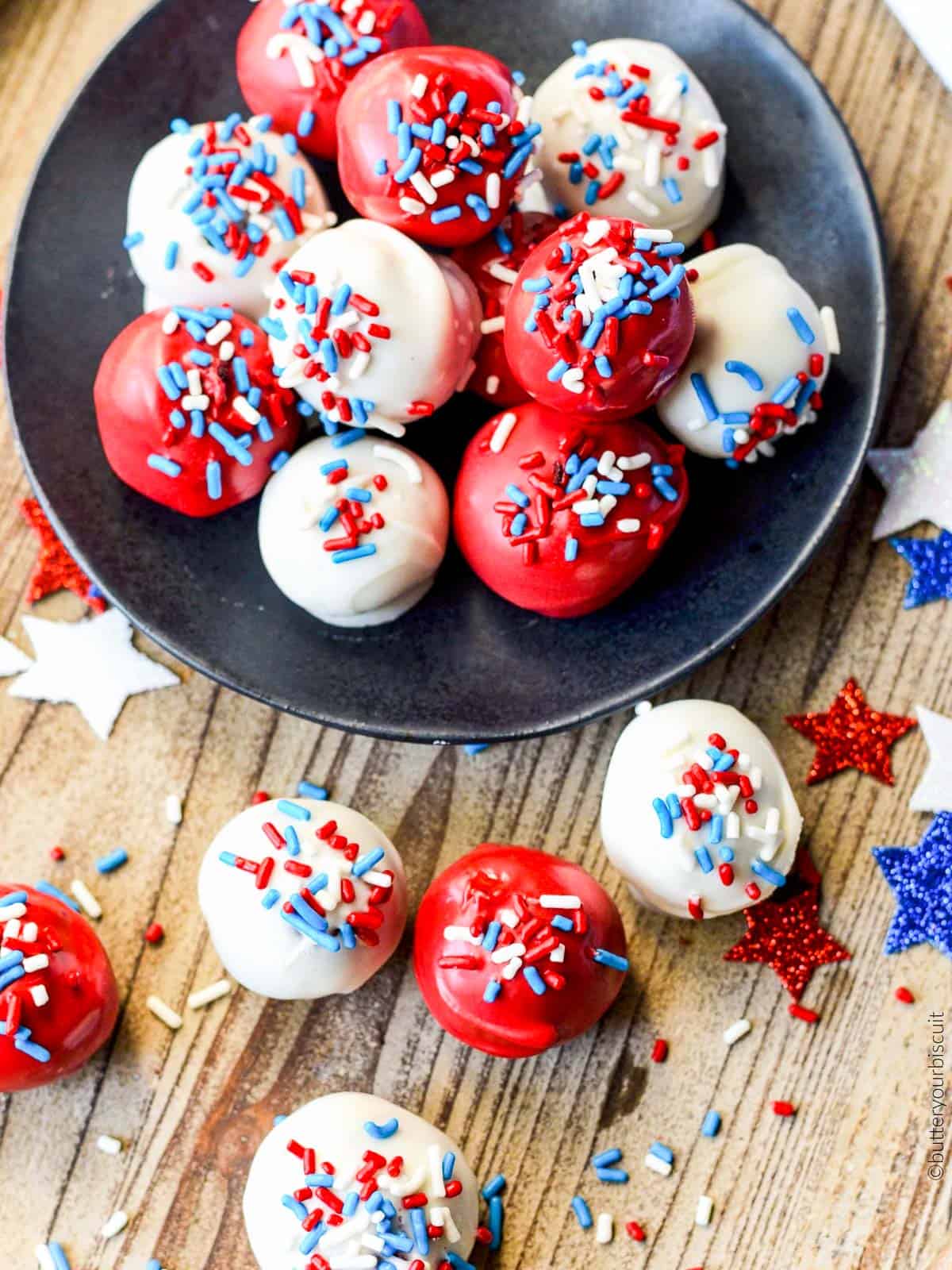 Is It July 4th, Fourth of July, or Independence Day?
Independence Day, also referred to as the Fourth of July or July Fourth, is a federal holiday in the United States commemorating the adoption of the Declaration of Independence on July 4, 1776. The Continental Congress declared that the thirteen American colonies regarded themselves as a new nation, the United States of America, and were no longer part of the British Empire. The Congress actually voted to declare independence two days earlier, on July 2.

Independence Day is commonly associated with fireworks, parades, cookouts, barbecues, carnivals, fairs, picnics, concerts, baseball games, family reunions, and political speeches and ceremonies, in addition to various other public and private events celebrating the history, government, and traditions of the United States. Independence Day is the National Day of the United States. (source: Wikipedia)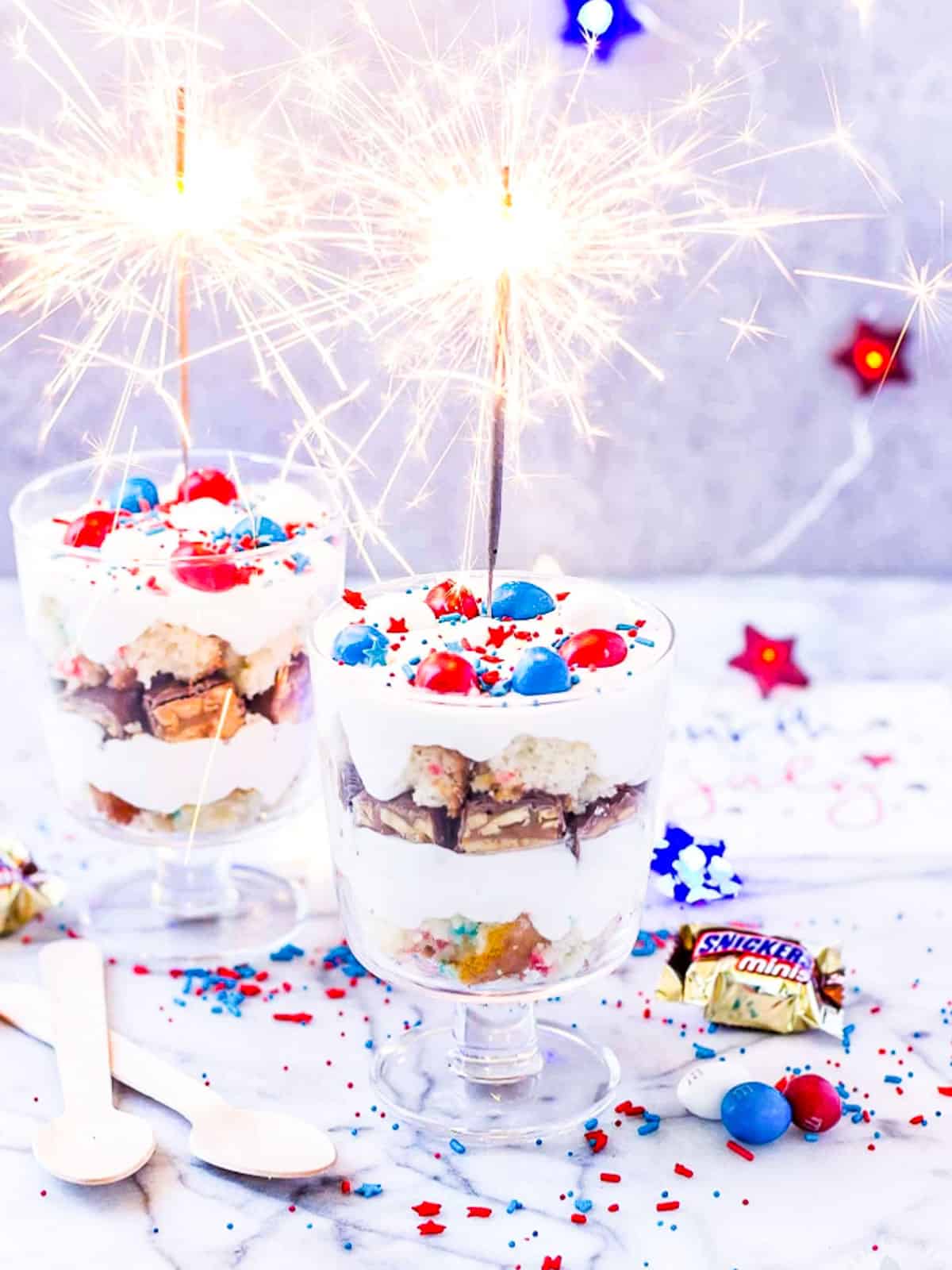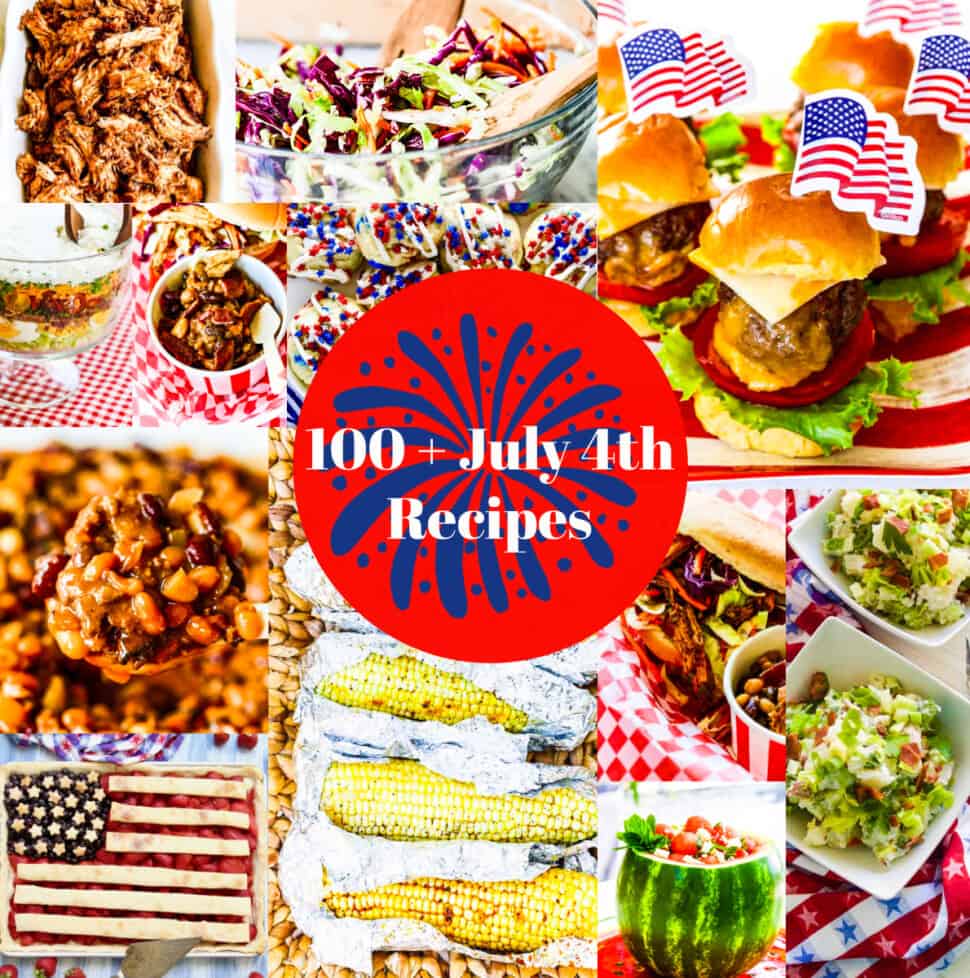 Print
Pin Recipe
100+ July 4th Recipes ~ Cheeseburger Sliders with Burger Sauce
100+ July 4th recipes for your cookout menu including grilling recipes, side dishes, and picnic food ideas with drinks, desserts, and more. These cheeseburger sliders are stuffed with cheese and have an easy burger sauce, baked or grilled, these sliders are scrumptious.
Ingredients
Cheese Stuffed Hamburgers
3

lb

ground hamburger

24

½" cubes

cheddar cheese

use a block of cheese

3

tablespoons

BBQ Grill Rub

your favorite or try mine!

1

cup

Worcestershire
Burger Sauce
4

tablespoons

ketchup

4

tablespoons

mayonnaise

4

tablespoons

dill or sweet relish
Baked Hamburgers
24

mini hamburger buns

1

cup

burger sauce

24

cheese stuffed cooked hamburger patties

24

tomato slices

ruffled bib lettuce

6

slices

Colby cheese slices

cut into quarters
Instructions
Make the Burger Sauce
Measure equal portions of ketchup, mayo, and relish (either dill or sweet).

Mix in a small container, and chill until ready to use. This sauce is SO easy and really makes burgers amazing!
Oven Bake the Hamburgers
Preheat oven to 400 degrees.

Line a large sheet pan with parchment paper.

Cut 24 cheddar cheese 1" cubes from a large block of cheese.

In a large bowl, mix hamburger meat, grill rub, and Worcestershire sauce until well combined. Use a 2" ice cream scoop to get cheeseburgers even sized, place a ½" cube of cheddar cheese inside, and form into a ball. Place on the parchment-lined sheet pan.

BAKE 400 degrees 20 minutes until well done, an internal temperature of 160 degrees.
Assemble Hamburgers
Slice buns open, spread burger sauce on each side of the bun.

Stack lettuce, tomato, burger, ¼ of a Colby cheese slice, and serve on a patriotic tray (or in cupcake wrappers) and stick a flag toothpick on top. Serve with burger sauce.
Notes
July 4th Cookout, Barbeque, Picnic Tips
Use serving pieces you have, red, white, and blue are great but not necessary. Look high and low for the thing you have-trust me you have great pieces to use. Find trays, baskets, bowls, or buy inexpensive ones.
Plan an area for all the food. A nice long table in the shade, the dinner table, or a kitchen counter space all work great. Serve out of the heat, cover food, and try to keep any salads or meat items covered.
For summer pool parties, I make sure to get food back in the fridge after about an hour or so to keep it safe, then take it out later in the day when people get hungry again.
Plan for your number of guests, and space to walk around the table, and chairs, and places to sit in the shade.
Have containers to send leftovers home with guests, people love it! I use inexpensive Chinese paper takeout containers or grocery store brands.
If serving outside, plan out to keep food protected from flying insects with food tents, chill salads, and keep dishes out of the direct sun if possible.
Use what you have to create different heights if possible and to keep people moving around trying different dishes. I sometimes use boxes under pretty linens and tablecloths to create high and low places.
Use American flags, linens, flowers, and patriotic decorations.
Serve salads in large chilled bowls on ice packs with a pretty towel covering the ice packs. There are also platters that stay chilled for up to two hours, I have a couple and love them.
Party Checklist
Trays - regular or ones that stay chilled
Small Bowls
Small Serving Spoons
Salad Tongs
Napkins
Utensils
Plates
Red Solo Cups
Ice
Insect Tents/Covers
Bottled Water
Iced Tea or Lemonade
Chips, Pretzels, Snacks
Burger Serving Ideas
Try serving the cheeseburger sliders on patriotic cupcake wrappers on a tray, easier to eat and hold at a party.
Party Planning Portions
These are small hamburgers, plan on at least two per person.
Burger Sauce
Is SO GOOD! Serve extra so people can add more if they like.
What Kind of Bread Buns Work for Small Burgers?
Small Dinner Rolls
Parker House Rolls
King's Hawaiian Bread Rolls
Martin's Potato Rolls
Petite Brioche Buns
Nutrition
Calories:
335
kcal
|
Carbohydrates:
27
g
|
Protein:
16
g
|
Fat:
17
g
|
Saturated Fat:
6
g
|
Cholesterol:
48
mg
|
Sodium:
480
mg
|
Potassium:
394
mg
|
Fiber:
1
g
|
Sugar:
5
g
|
Vitamin A:
380
IU
|
Vitamin C:
6.1
mg
|
Calcium:
173
mg
|
Iron:
4
mg
Need ingredients or equipment to make this recipe?
Shop Now Every cooking product recommended I own, use, and love how they perform in my kitchen. Happy Cooking! Lisa
Disclosure: As an Amazon Associate, Delicious Table earns advertising fees from qualified purchases linking to Amazon.com