Last Updated July 2nd, 2021 at 08:46 am by Lisa
100+ July 4th Desserts for pies, tarts, cookies, no-bake desserts, cakes, cupcakes, trifles, popsicles, ice cream sandwiches, and cheesecakes for Fourth of July celebrations.
We have put together all the sweets and treats to make your party patriotic and one to remember.
From the time I was a young girl, I always loved July 4th. We would decorate our bikes all day with red, white, and blue crepe paper, flags, and ribbons. I can remember the smell of the sparklers, and how the fireworks were loud and scary but so exciting. ✨ 💥 Our family had an all-day picnic in the park, and the holiday was always a time for family, food, and fun.
Wishing you a Happy July 4th with friends and family. Be safe and enjoy the yummy patriotic food. And may God Bless the USA...
Happy July 4th!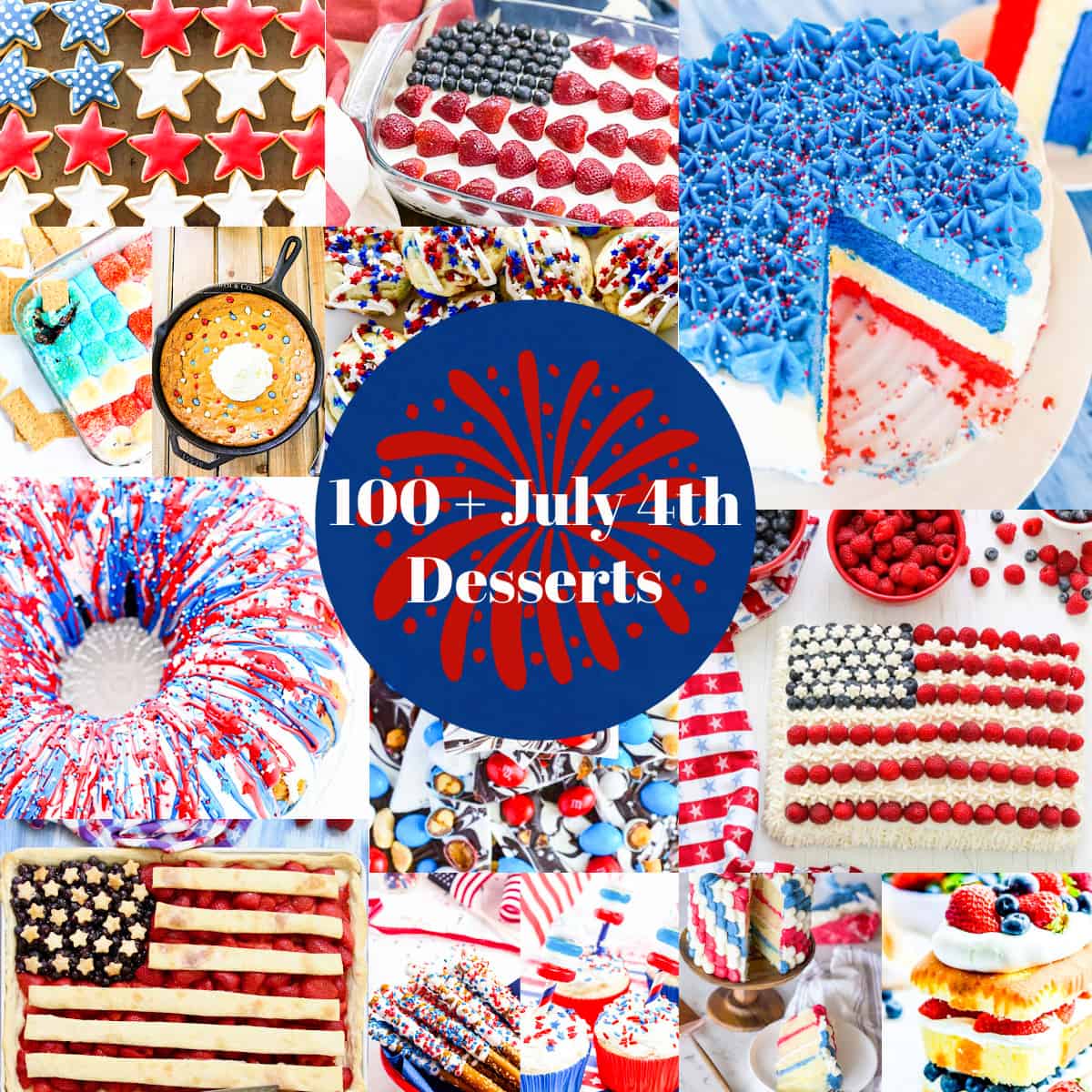 A special heartfelt thank you to each person who shared a dessert recipe for this collection, I am so blessed to do what I love, and to share it with others.
"Food people truly are the best kind of people..."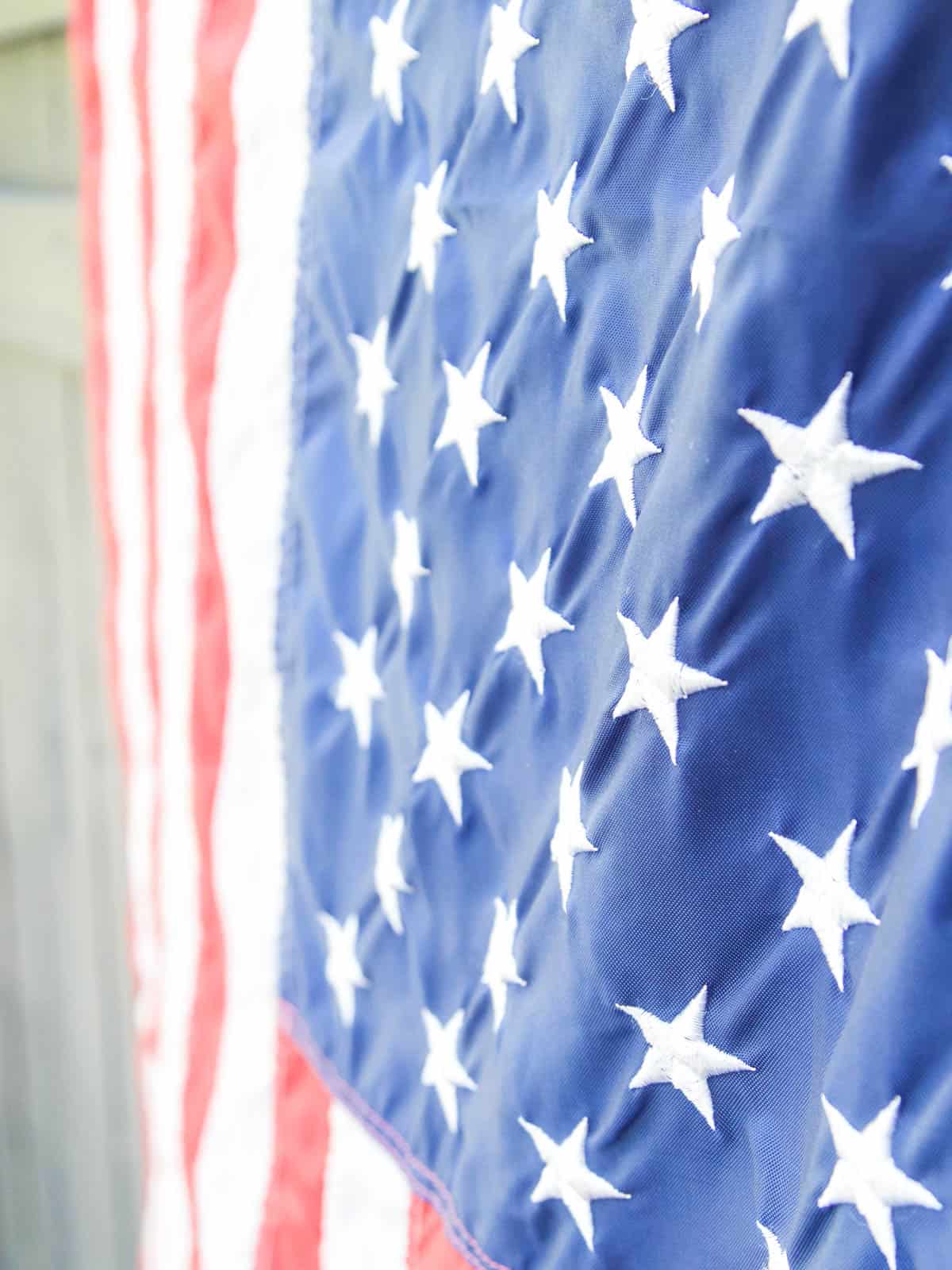 100+ 4th of July Desserts
Fourth of July Dessert Recipes ~ Pies and Tarts
Pies and tarts are so classic, look at all these options. Bake a flag slab pie, grill a pie, make a fruit tart, or a sheet pan pie filled with berries and stars. Lot's of creative recipes to show your patriotic spirit!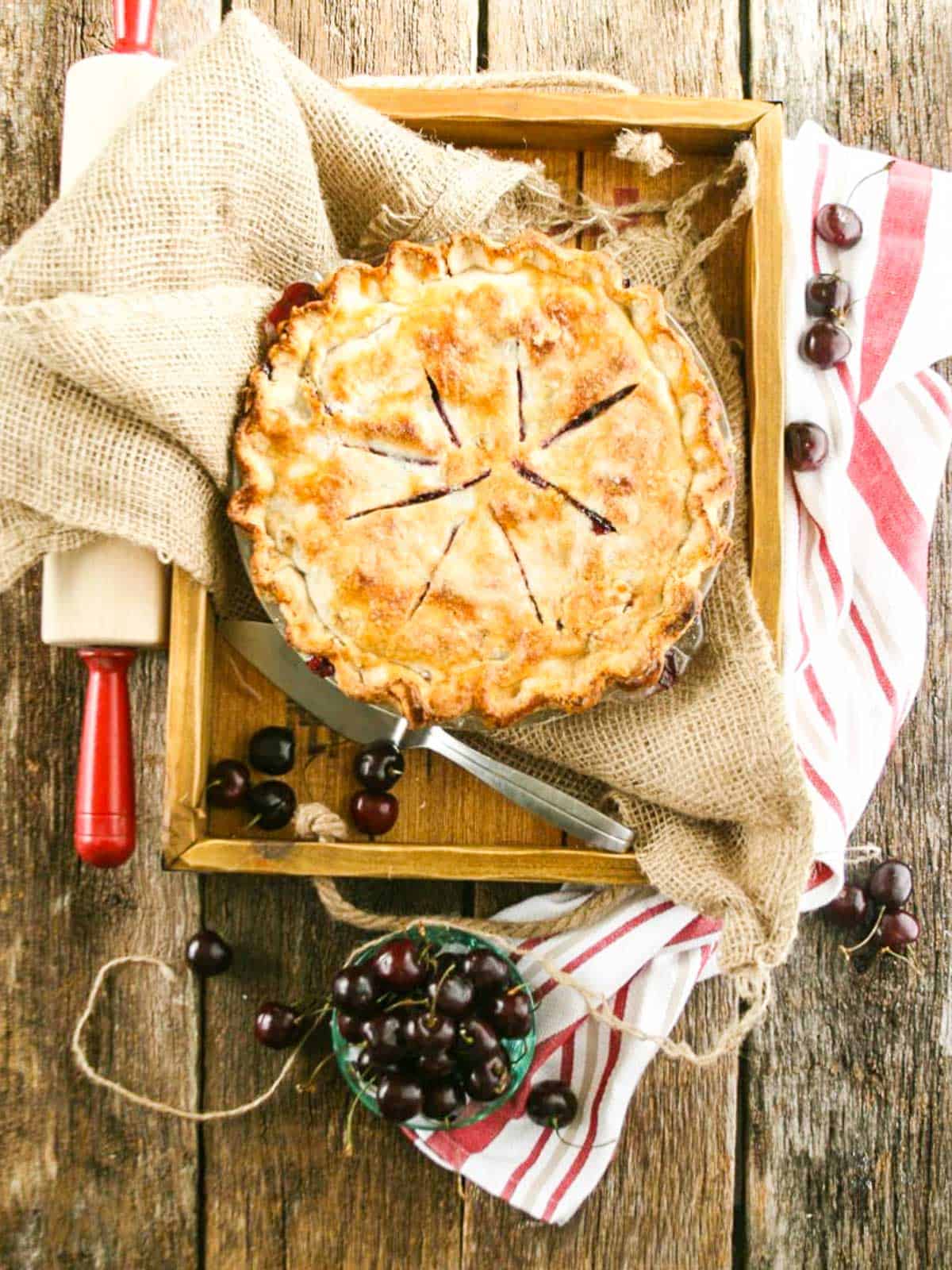 4th of July Dessert Recipes ~ Cookies
Cookies are great for picnics in the park, or at the beach, they easily pack and can be made ahead!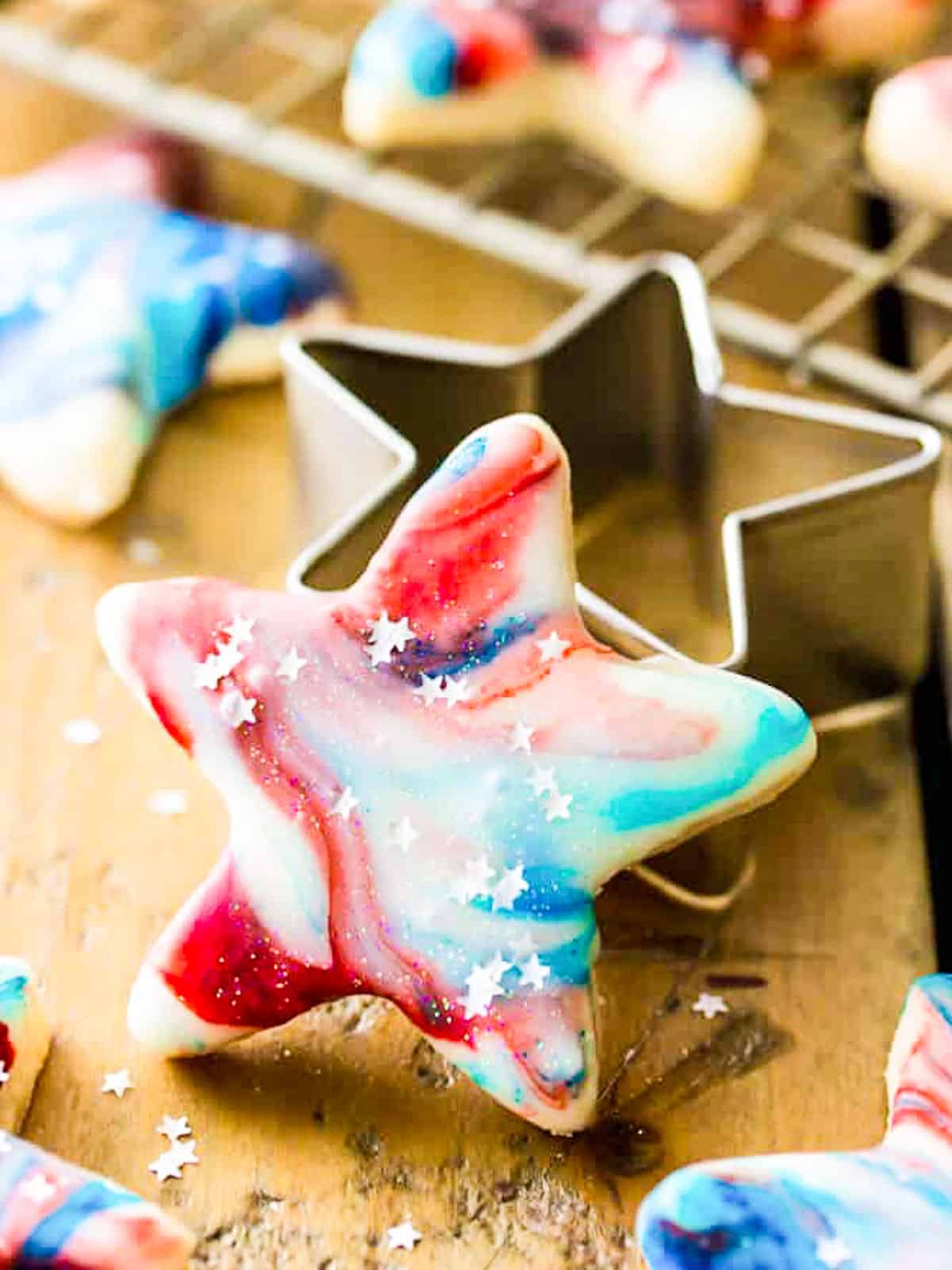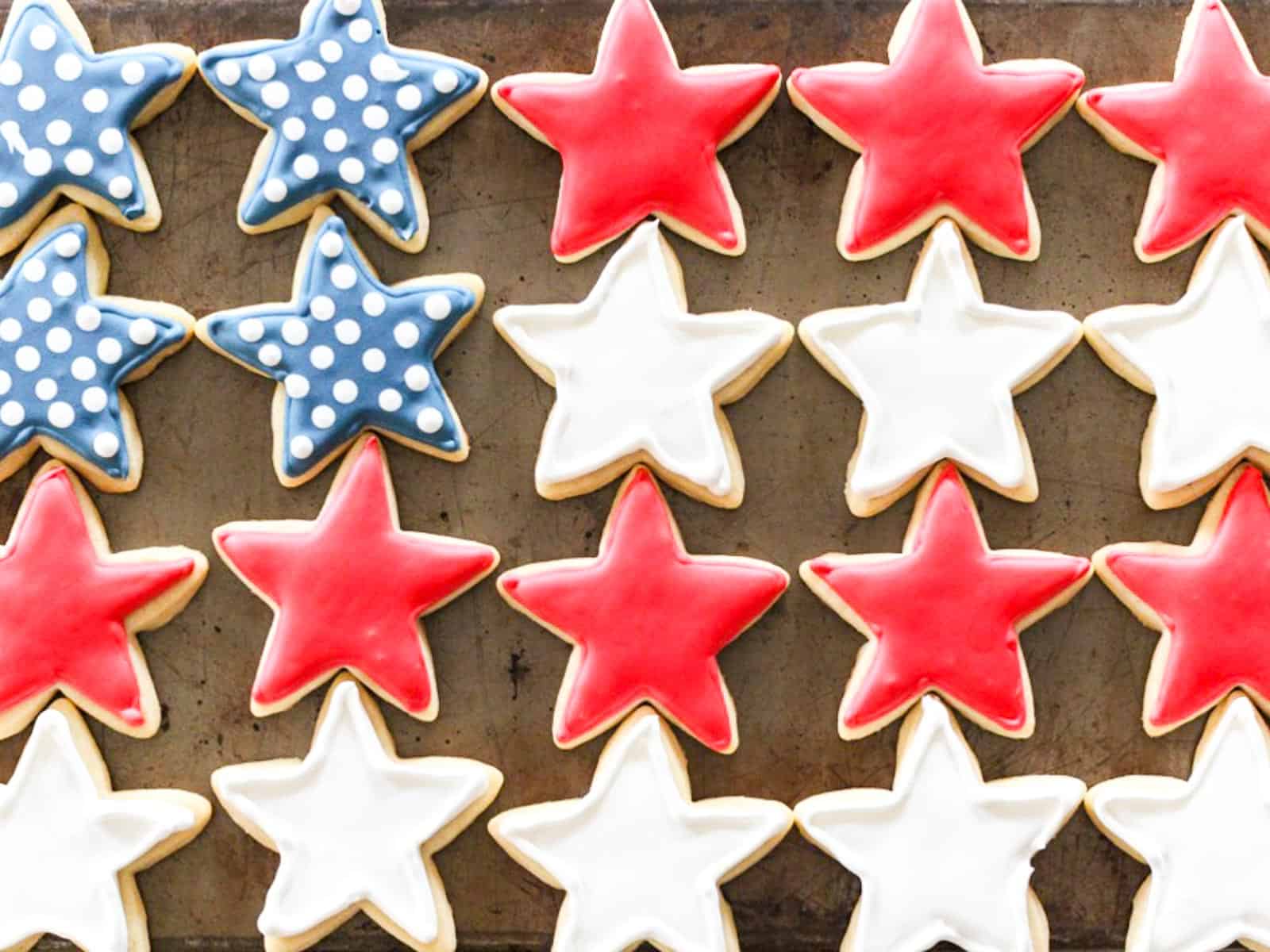 4th of July Dessert Recipes ~ No-Bake Desserts
We get it, sometimes it is SO hot the thought of baking doesn't sound fun. So go with a no-bake recipe, keep the house cool and relax.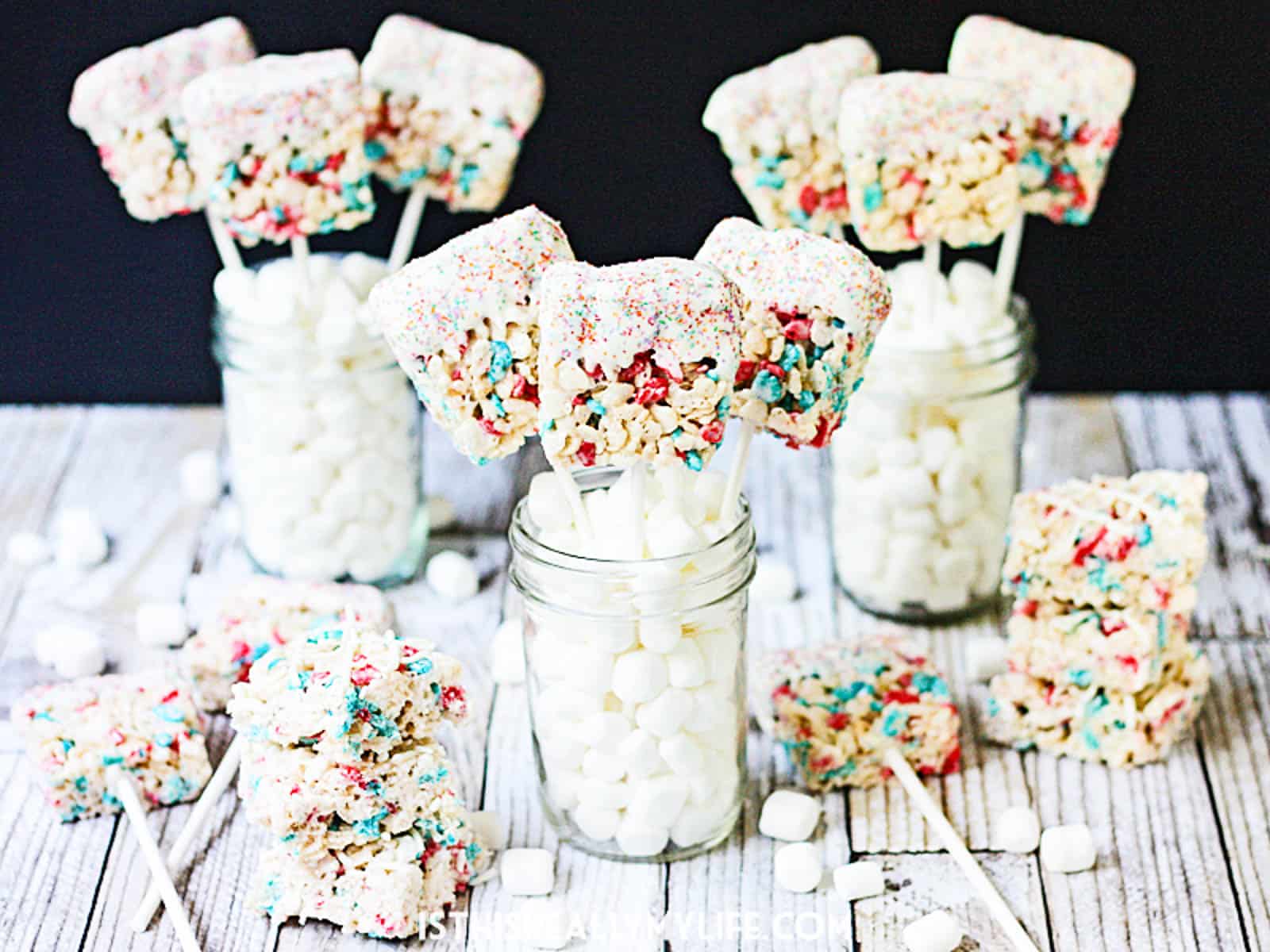 Assorted Fourth of July Desserts
Take a look at these elegant, fun, unique and beautiful desserts!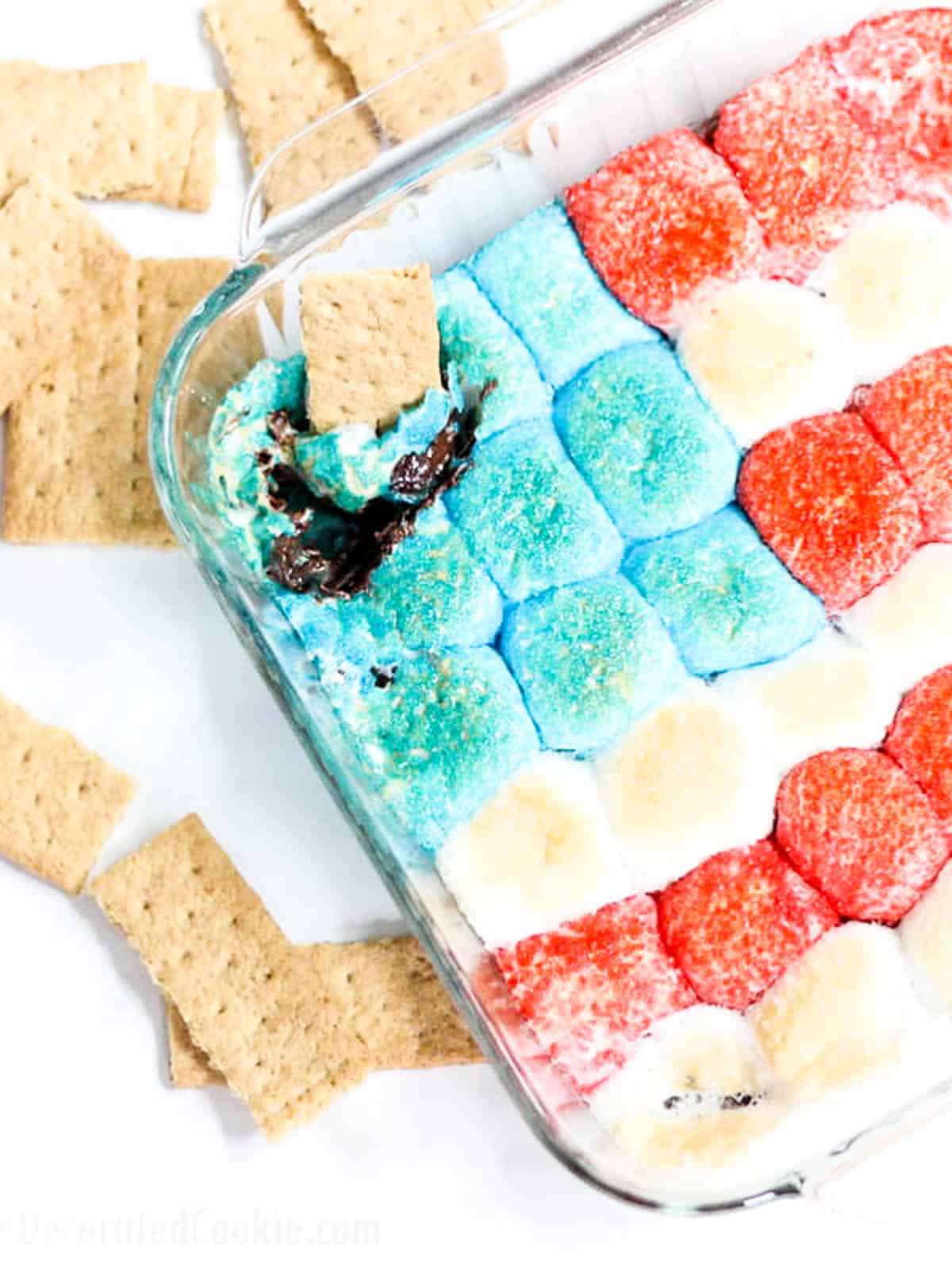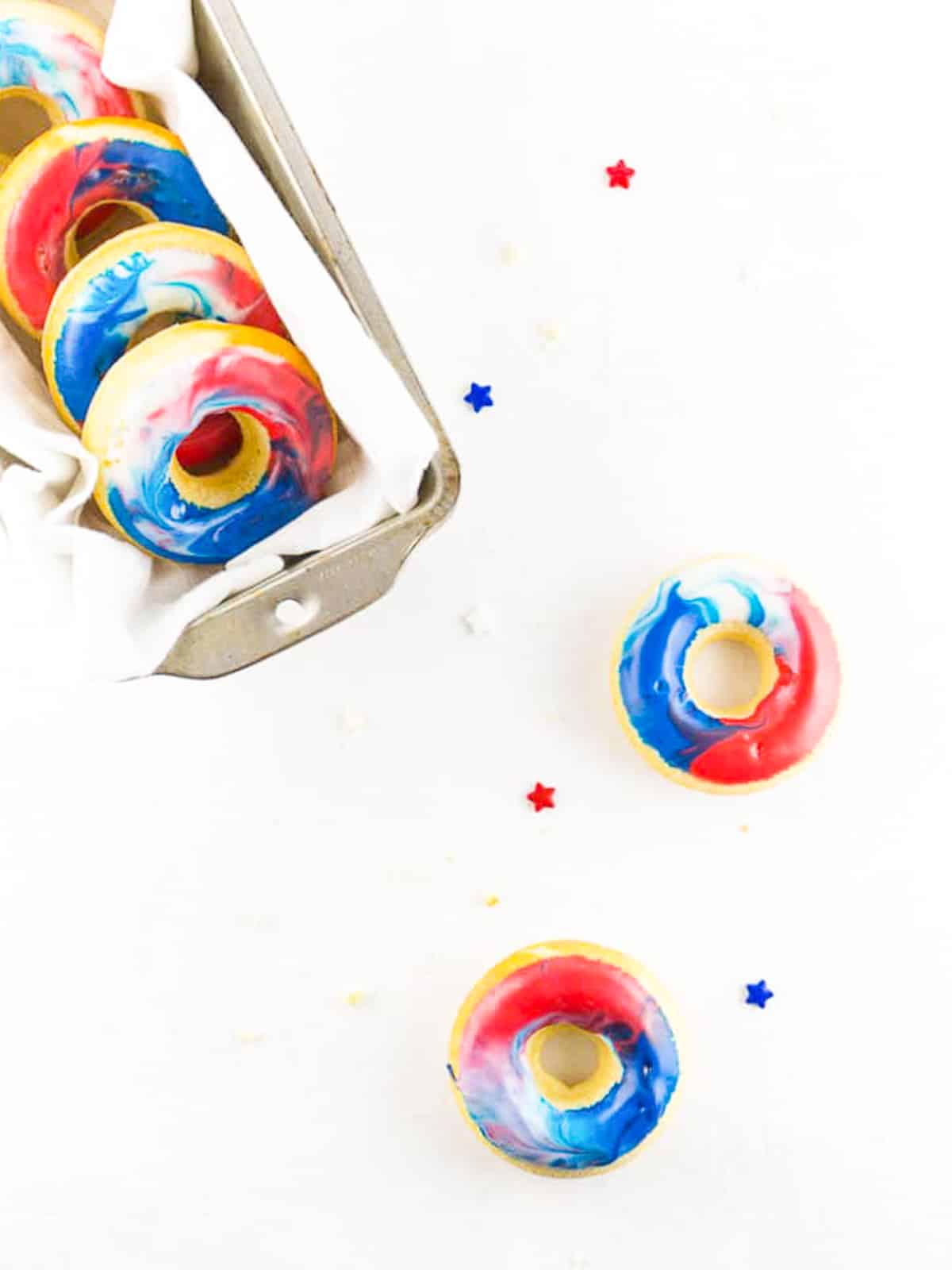 4th of July Cakes, Cupcakes, and Trifles
Cakes, Cupcakes, and Trifles are a classic dessert choice. These red, white, and blue Fourth of July desserts will make your party one to remember!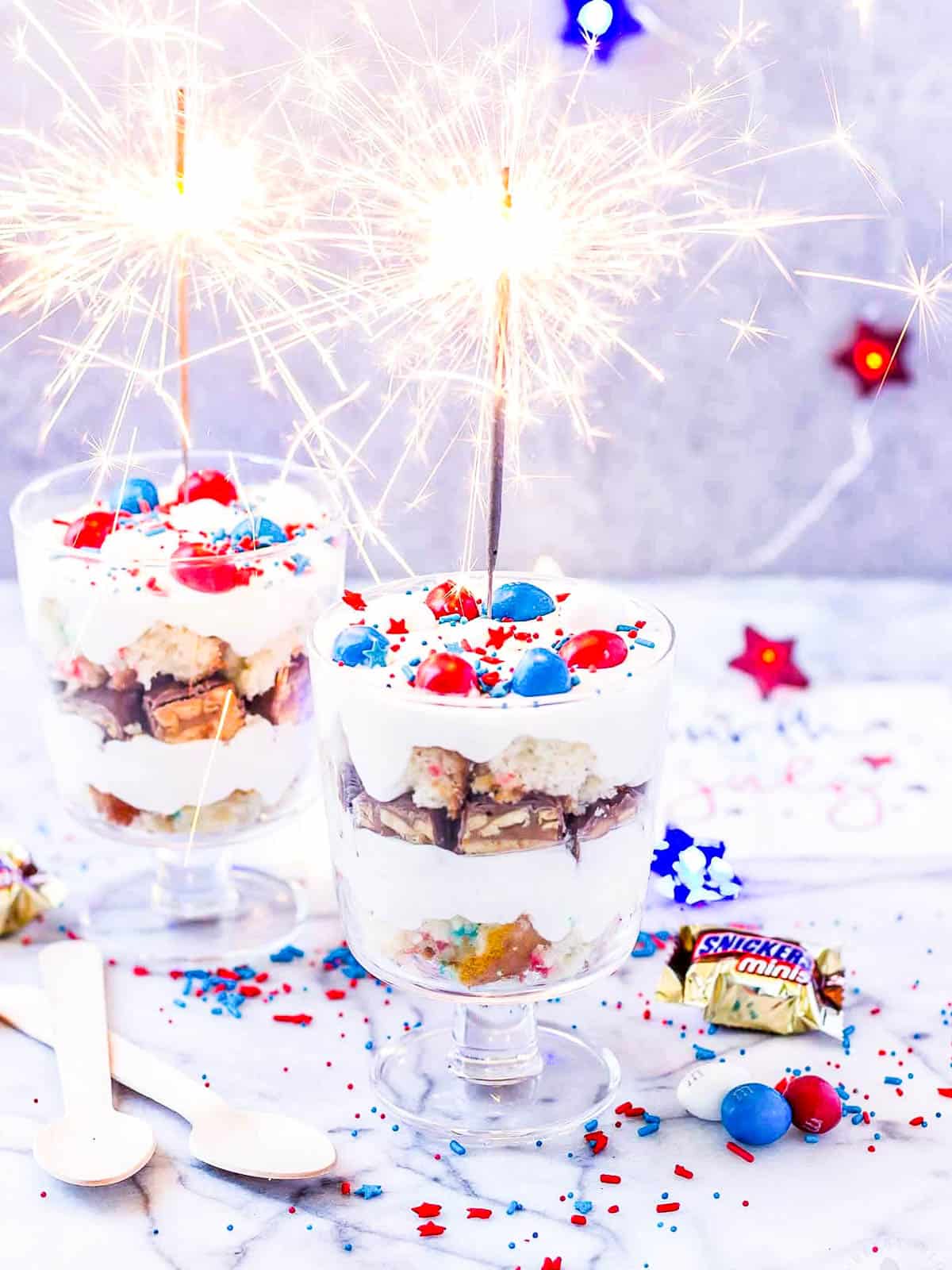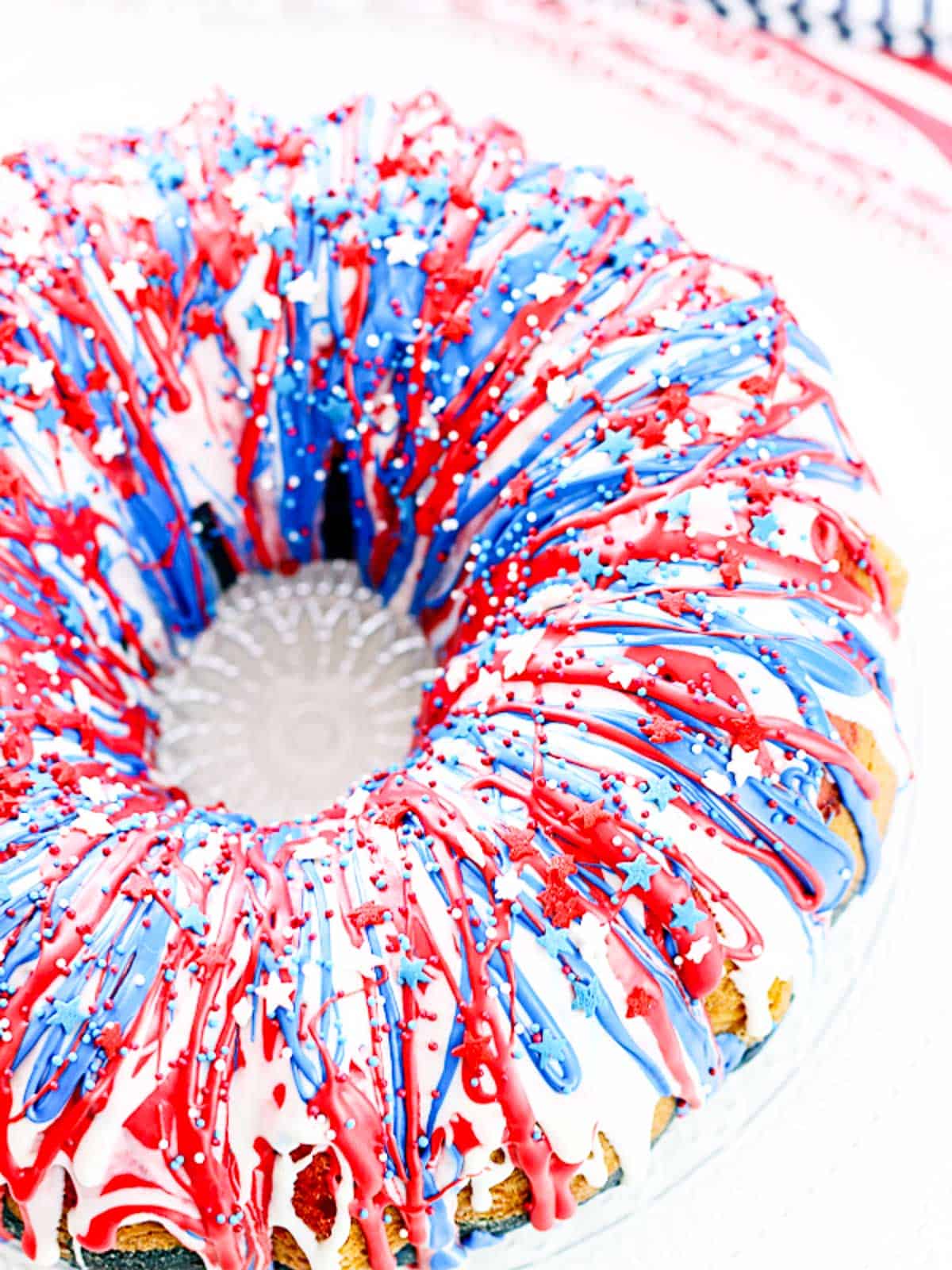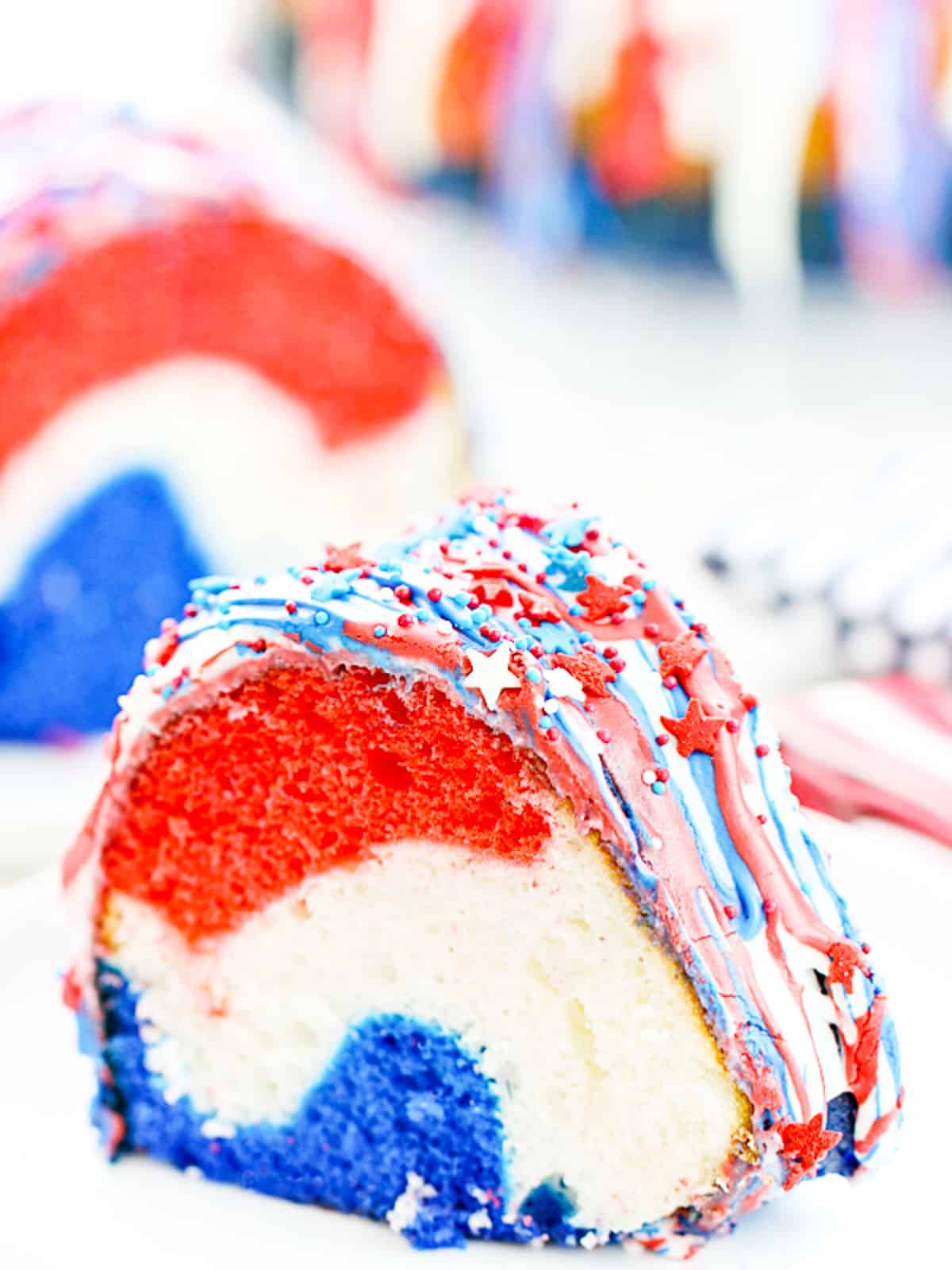 4th of July Cheesecakes
Cheesecakes are always a make-ahead hit to serve on July 4th!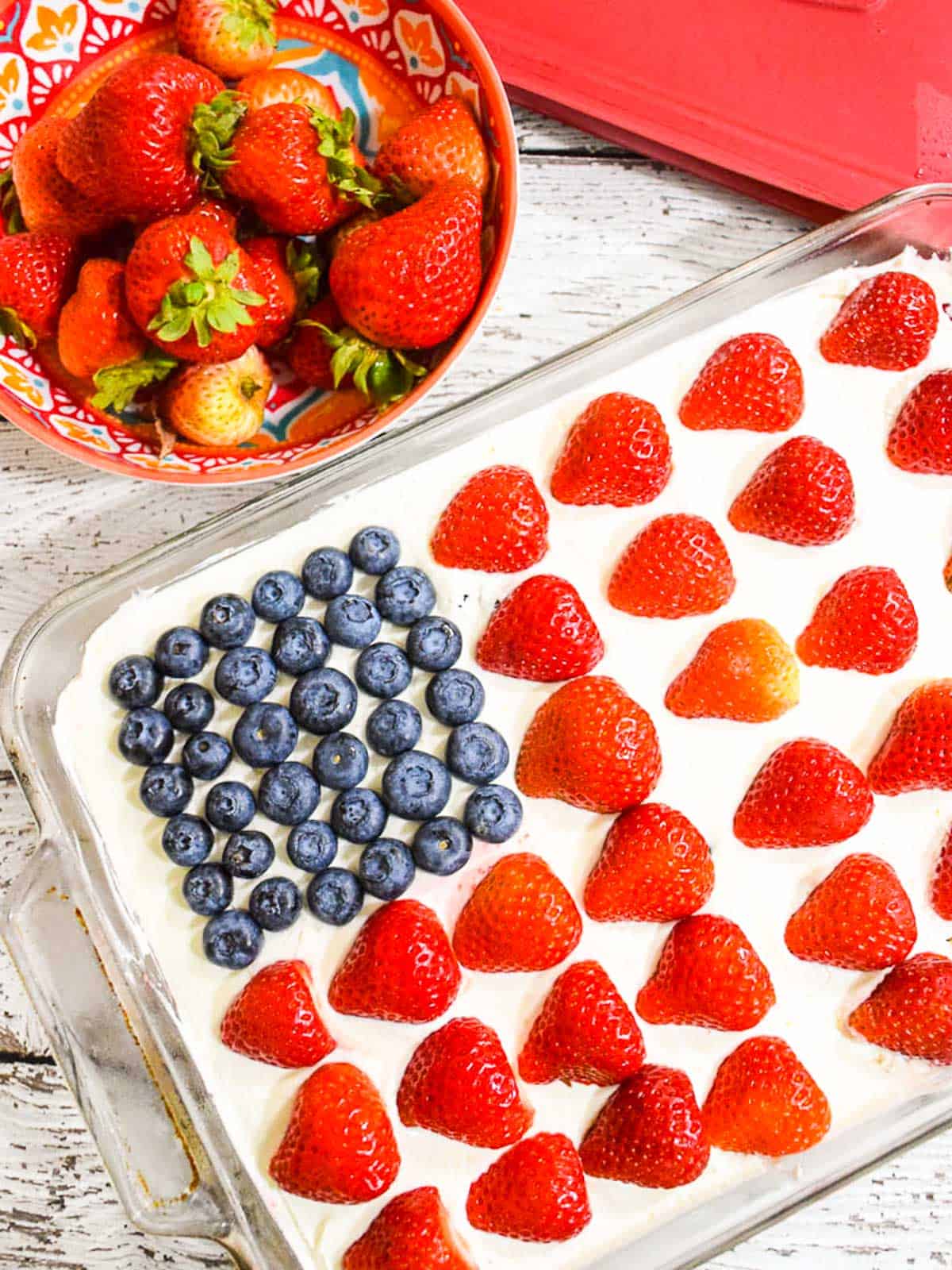 4th of July Frozen Desserts
Cool off outdoors with patriotic popsicles, ice pops, a slice of ice cream pie, or an old-fashioned ice cream sandwich!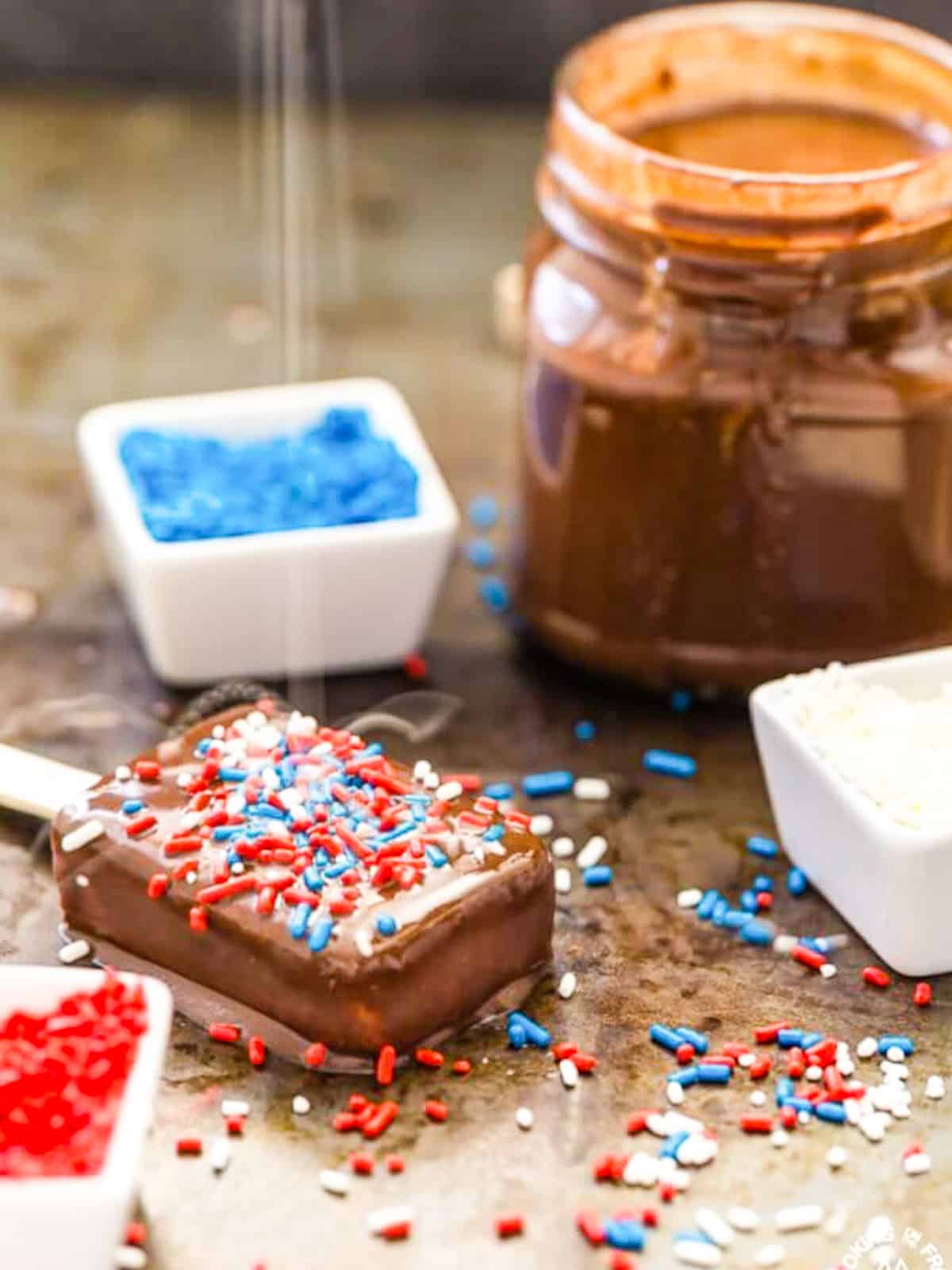 More Patriotic July 4th Dessert Ideas
July 4th Party Food Ideas
Celebrate with July 4th Recipes on Independence Day at your Grill and BBQ party, cookout, or picnic. Make it one to remember...🇺🇸
What is July 4th, Independence Day, or the Fourth of July Celebrating?

A national American holiday celebrating the anniversary of the adoption of the Declaration of Independence in 1776.

Why is our American Flag Red, White, and Blue?

The colors of the pales (the vertical stripes) are those used in the flag of the United States of America; White signifies purity and innocence, Red, hardiness & valor, and Blue, the color of the Chief (the broad band above the stripes) signifies vigilance, perseverance & justice.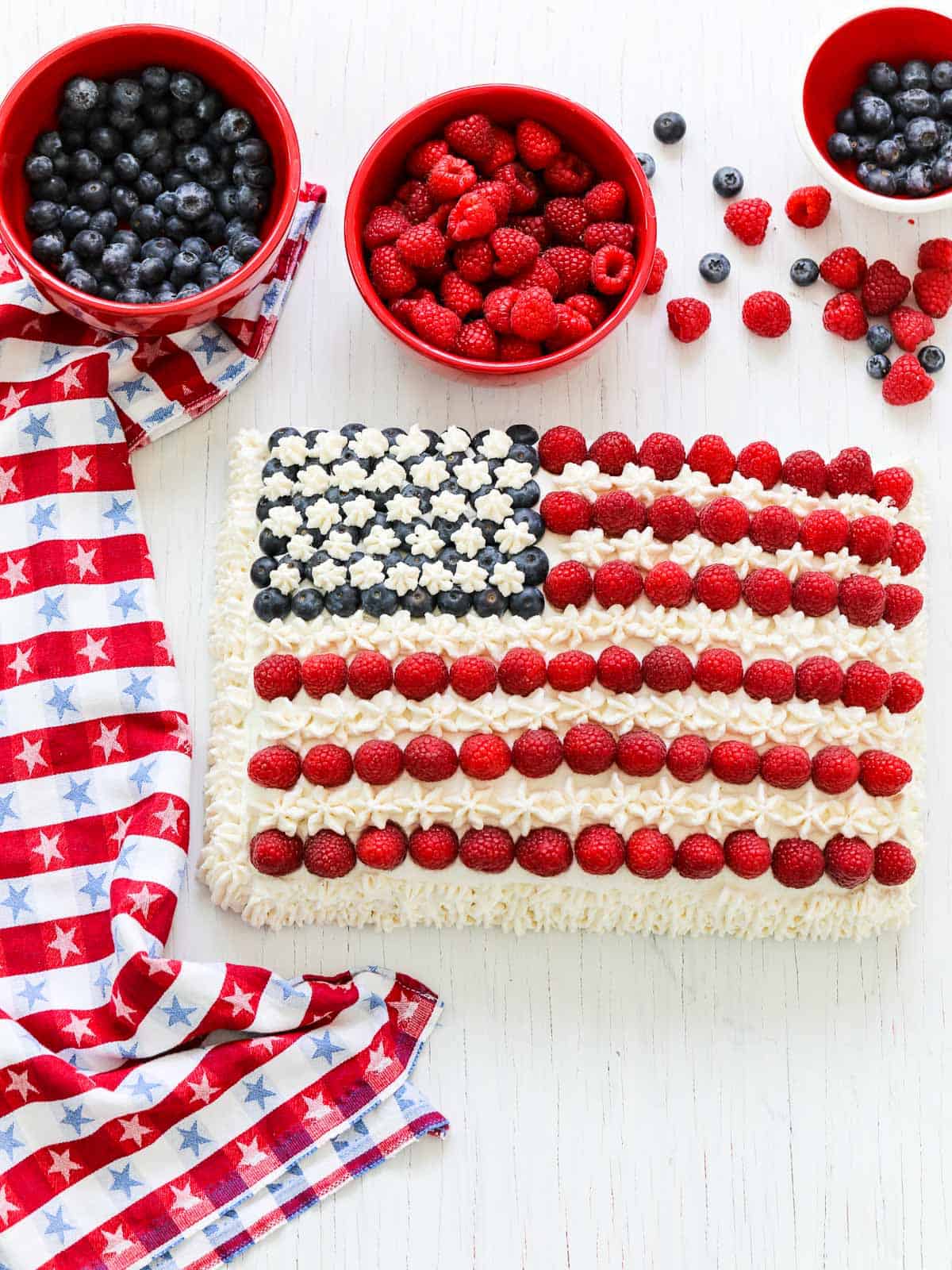 A printable recipe for this Flag Cake is below...🇺🇸♥️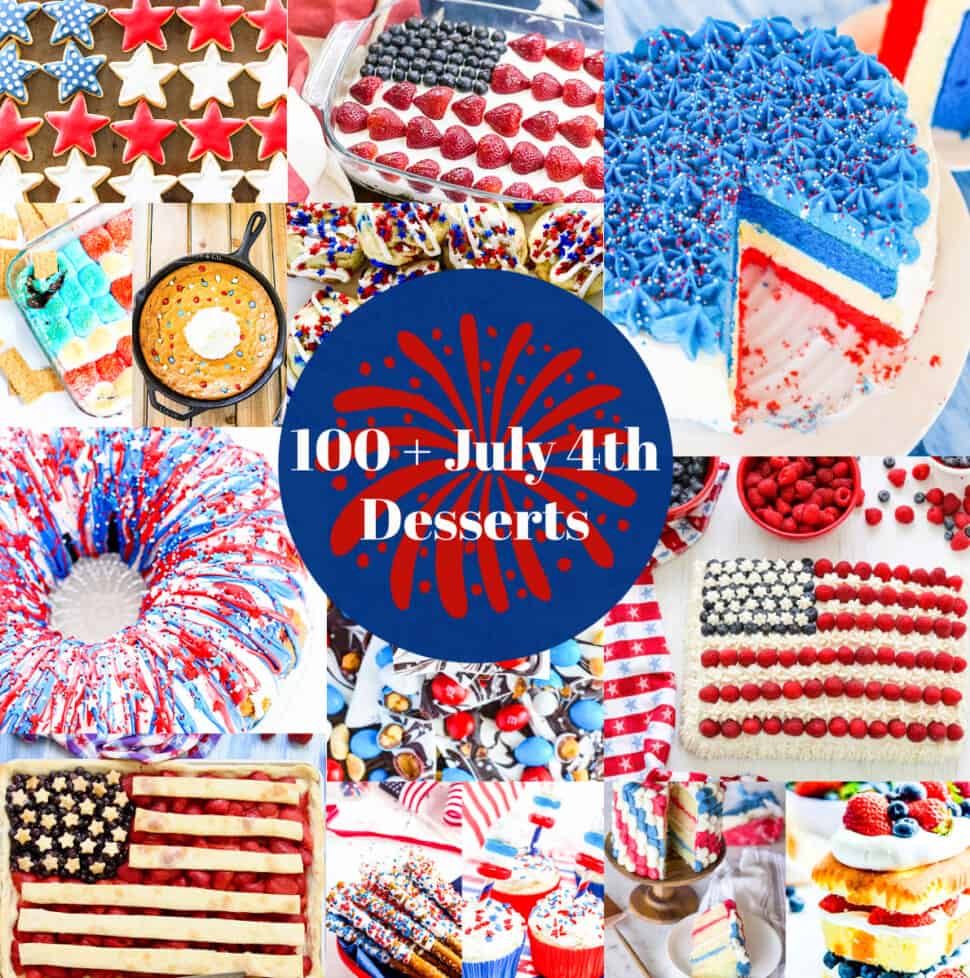 Print
Pin Recipe
100+ July 4th Recipes ~ American Flag Cake
Flag Cake with red, white, and blue marble cake inside topped with bakery-style cake frosting. Make this patriotic American cake for July 4th!
Ingredients
9 X 13 rectangle cake
1

boxed white vanilla cake mix

16 cups cake batter for pans than 3"

water vegetable oil

eggs called for on cake mix box

red food color or gel

blue food color or gel

fresh raspberries

fresh blueberries
cake frosting
2

cups

salted butter - room temperature (2 sticks)

1

cup

vegetable shortening

10

cups

powder sugar (confectioners sugar)

4

tablespoons

hot water

1

tablespoon

vanilla extract

½

teaspoon

almond extract (optional but great!)
Instructions
cake pan
Put a few drops of vegetable oil in bottom of your cake pan. Next, line with parchment paper cut to fit the bottom of the pan.

This will help release the cake from the pan and makes clean up much easier. If you are serving the cake right from the pan and not removing the cake to decorate, don't line the pan of course!
make frosting
Beat soft butter and shortening in a mixer on high until creamy for 5 minutes.

At low speed, add powder sugar 1 cup at a time until smooth.

On high speed, mix in vanilla, almond extract, and hot water for 5 minutes until fluffy and smooth.
bake cake
Mix your cake batter in a large mixing bowl or stand mixer according to the box directions. (Deeper pans might need more cake batter - I used a deeper pan (3 inches deep, most pan are 2 inches deep) so I mixed up 2 boxes of cake batter).

In a small bowl place 1-2 cups of batter, stir in red food color until it's the red you like. In another small bowl, place 1-2 cups of the batter; stir in blue food color until it's the blue you like.

Now, pour dollops of the batter into the pan alternating from red, white and blue. Try to place the batter on top of each area, it will begin to spread out.

When all the batter is in the cake pan, use a skewer to pull lines from the center outward, and then do some slight swirls around the pan. This helps create the marble design. Rap the pan down on the counter to help level the batter and pop any bubbles in the batter that would make the cake bake uneven.

Bake according to your cake box directions, most classic cake mixes require a 350-degree oven for 28 minutes for a regular 9x13 cake pan. (If you use a cake pan deeper than 2 inches, reduce baking temperature to 325 degrees and bake longer for 55 minutes). Check with a toothpick, if it comes out clean the cake is done.
decorate cake
Cool cake for 10 minutes in the cake pan, then remove it to a wire rack to finish cooling. Cool the cake in the refrigerator for at least two hours or preferably overnight before decorating. I like to bake cakes one day, then decorate them the next. This helps release the steam in the cake and the frosting holds on the cake when chilled, otherwise, it melts.

Place a dollup of frosting on a small piece of cardboard or a tray, and set the cake on top. This keeps the cake from sliding around while decorating.

Frost the cake with frosting using a small offset spatula. Smooth out the frosting as best you can all over the top and sides of the cake.

Using a knife, draw a line about 5 inches long and 4 inches tall for the blue part of the flag in the upper left corner. Place blueberries in that box, pick the best larger ones and place them with the smooth side up.

Starting at the top of the cake, use large raspberries pointed up and make long rows of red, leaving 1" white stripe in between each row of raspberries.

Fill a large piping bag with a large 1M star tip and frosting. PRO TIP: rest the piping bag in a tall sturdy jar or glass and pull the piping bag down, it really helps to fill it up. Pipe stars on blueberries for the stars of the flag working in slightly offset rows like the flag.

Pipe stars in between rows of raspberries, and decorate the sides of the cake if you wish. You will have some frosting leftover, it freezes great in a zip-top bag, and can be used for another dessert.

The cake will hold well overnight in the refrigerator for 1 day, and possibly 2 days if your berries are really fresh. I would decorate the cake either the day of your party or the night before. I have also had guests decorate it during the party which was SO much fun!
Notes
cake storage
The flag cake will last up to 2 days chilled in the fridge. The frosting will firm up, so remove the cake at least one hour before serving to let the frosting soften up before serving. 
frosting
This frosting recipe is SOOO fluffy and easy to spread at room temperature. But it firms up nicely when chilled in the fridge, so decorate your cake with room temperature frosting. You can freeze any leftover frosting, and use it for another dessert.
baking pans
You can bake this in a sheet pan, glass 9 x 13 dish, or metal cake pan. If you use a pan deeper than 3 inches, you will want to lower the temperature from 350 down to 325 degrees and bake it longer, about 50 minutes. Also, be sure to line the pan with parchment, it makes taking the cake out so much easier, and in one piece. 🍰
batter
Coloring the batter is really easy, be sure to use bowls that won't stain with the dye, and just work to put big dollops on top of each other, with lots of white batter all over. Then use a chopstick to pull outward from the center and then in a circle, this makes the swirls you want! 🥣
baking
You can bake the cake a day ahead, and keep it chilled in the fridge until it's time to decorate it. You will want the cake very cool before you frost it!
decorating
A small offset spatula makes it really easy, but you can use a butter knife too. I had fun piping stars on the cake, totally optional but looks so patriotic. 🇺🇸 Use a large piping bag and 1M tip to create the stars. I used regular food coloring, just mix until it's a dark enough shade. Red took the whole little bottle.
berries
I used blueberries and raspberries, but you could use strawberries for the red stripes. You could also use colored sugar or sprinkles for the stripes. 🫐❤️
July 4th Recipes
I have a collection of over 100+ July 4th Desserts with treats from my food blogger friends plus a few of mine, with something for everyone. Happy July 4th 🇺🇸, you can also get over 100+ July 4th Recipes and food ideas for your party.
July 4th Cookouts, BBQs, and Picnic Tips!
Use serving pieces you have, red, white, and blue are great but not necessary. Look high and low for the thing you have-trust me you have great pieces to use. Find trays, baskets, bowls, or buy inexpensive ones. 
Plan an area for all the food. A nice long table in the shade, the dinner table, or a kitchen counter space all work great. Serve out of the heat, cover food, and try to keep any salads or meat items covered.
For summer pool parties, I make sure to get food back in the fridge after about an hour or so to keep it safe, then take it out later in the day when people get hungry again.
Plan for your number of guests, and space to walk around the table, and chairs, and places to sit in the shade.
Have containers to send leftovers home with guests, people love it! I use inexpensive Chinese paper takeout containers or grocery store brands.
If serving outside, plan out to keep food protected from flying insects with food tents, chill salads, and keep dishes out of the direct sun if possible. 
Use what you have to create different heights if possible and to keep people moving around trying different dishes. I sometimes use boxes under pretty linens and tablecloths to create high and low places.
Use American flags, linens, flowers, and patriotic decorations.
Serve salads in large chilled bowls on ice packs with a pretty towel covering the ice packs.  There are also platters that stay chilled for up to two hours, I have a couple and love them. 
Party Checklist
Trays - regular or ones that stay chilled 
Small Bowls
Small Serving Spoons
Salad Tongs
Napkins
Utensils
Plates
Red Solo Cups
Ice
Insect Tents/Covers
Bottled Water
Iced Tea or Lemonade
Chips, Pretzels, Snacks
Nutrition
Calories:
585
kcal
|
Carbohydrates:
81
g
|
Protein:
1
g
|
Fat:
30
g
|
Saturated Fat:
15
g
|
Polyunsaturated Fat:
4
g
|
Monounsaturated Fat:
9
g
|
Trans Fat:
2
g
|
Cholesterol:
49
mg
|
Sodium:
343
mg
|
Potassium:
24
mg
|
Fiber:
1
g
|
Sugar:
70
g
|
Vitamin A:
567
IU
|
Calcium:
63
mg
|
Iron:
1
mg
Need ingredients or equipment to make this recipe?
Shop Now Every cooking product recommended I own, use, and love how they perform in my kitchen. Happy Cooking! Lisa
Disclosure: As an Amazon Associate, Delicious Table earns advertising fees from qualified purchases linking to Amazon.com