Last Updated September 10th, 2021 at 08:45 am by Lisa
100+ July 4th Desserts for pies, tarts, cookies, no-bake desserts, cakes, cupcakes, trifles, popsicles, ice cream sandwiches, and cheesecakes for Fourth of July celebrations.
We have put together all the sweets and treats to make your party patriotic and one to remember.
From the time I was a young girl, I always loved July 4th. We would decorate our bikes all day with red, white, and blue crepe paper, flags, and ribbons. I can remember the smell of the sparklers, and how the fireworks were loud and scary but so exciting. ✨ 💥 Our family had an all-day picnic in the park, and the holiday was always a time for family, food, and fun.
Wishing you a Happy July 4th with friends and family. Be safe and enjoy the yummy patriotic food. And may God Bless the USA...
Happy July 4th!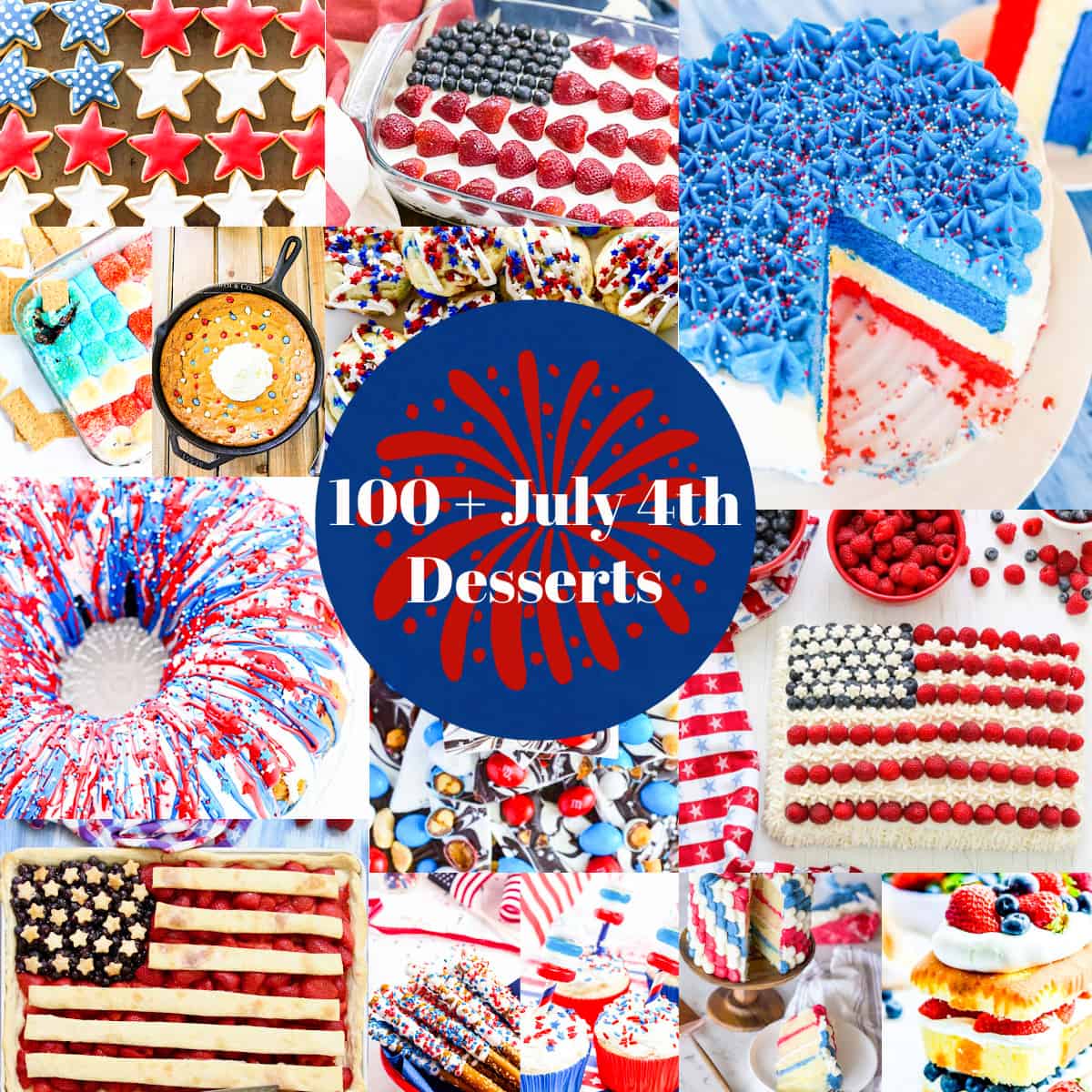 A special heartfelt thank you to each person who shared a dessert recipe for this collection, I am so blessed to do what I love, and to share it with others.
"Food people truly are the best kind of people..."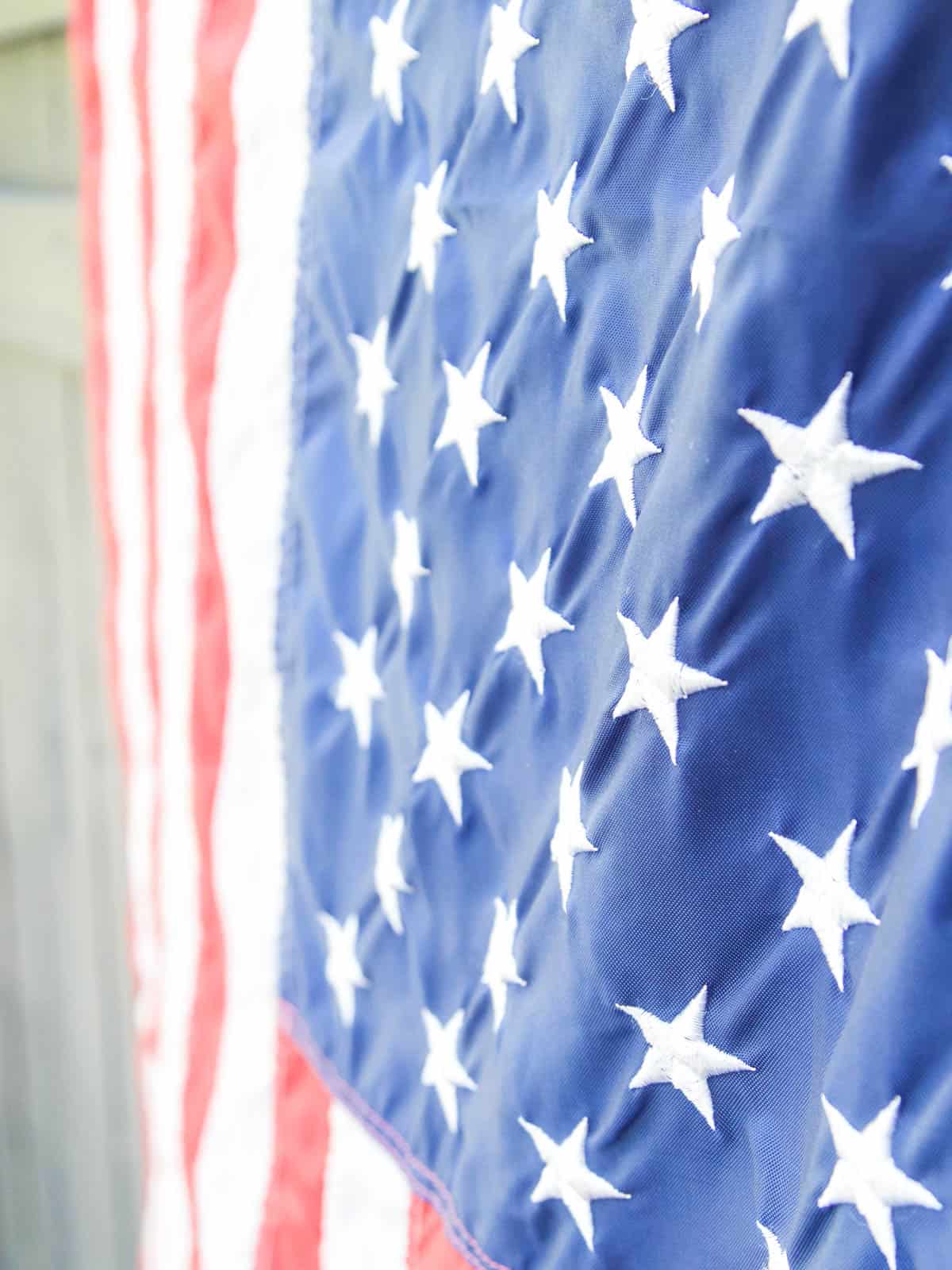 100+ 4th of July Desserts
Fourth of July Dessert Recipes ~ Pies and Tarts
Pies and tarts are so classic, look at all these options. Bake a flag slab pie, grill a pie, make a fruit tart, or a sheet pan pie filled with berries and stars. Lot's of creative recipes to show your patriotic spirit!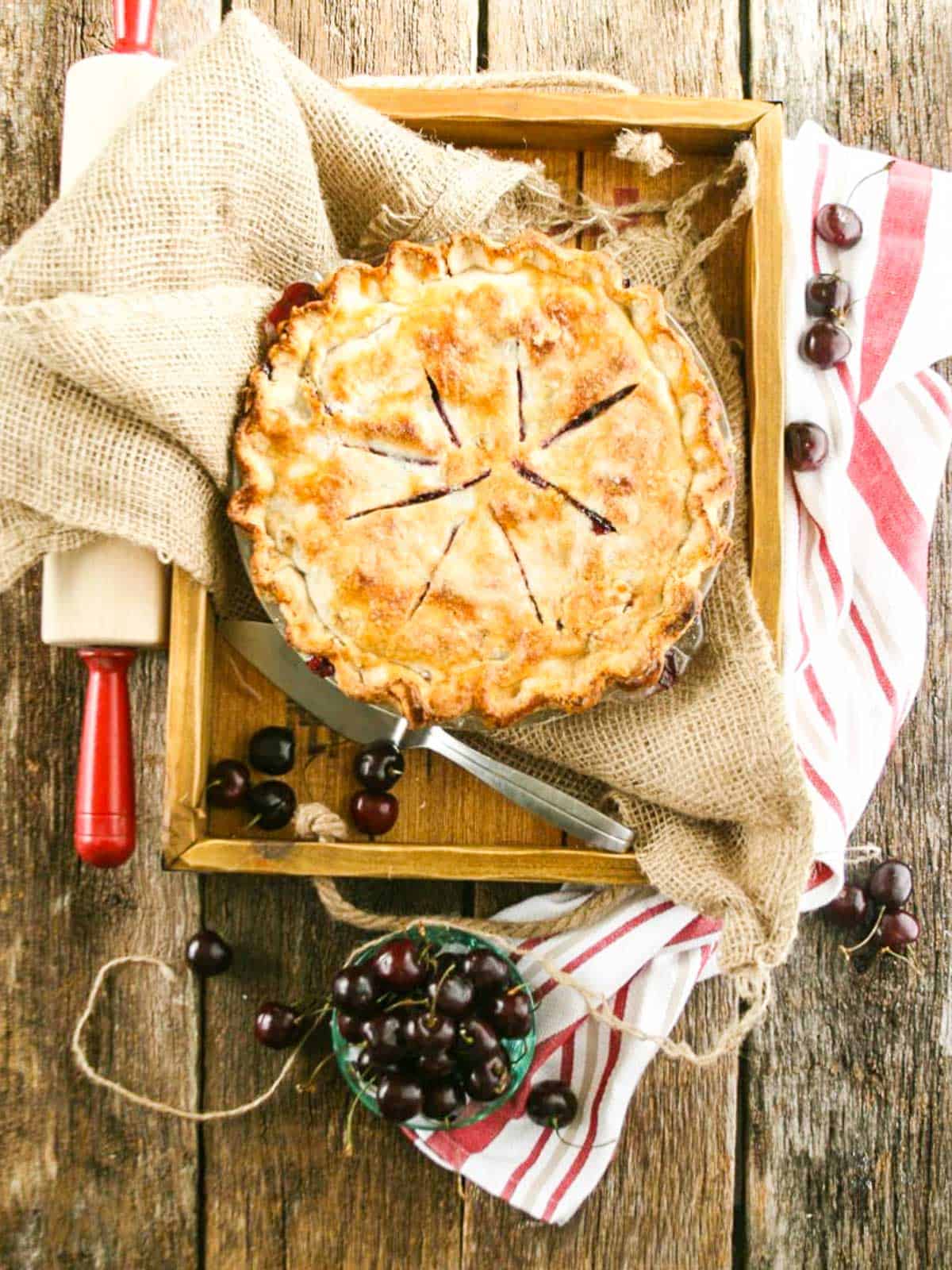 4th of July Dessert Recipes ~ Cookies
Cookies are great for picnics in the park, or at the beach, they easily pack and can be made ahead!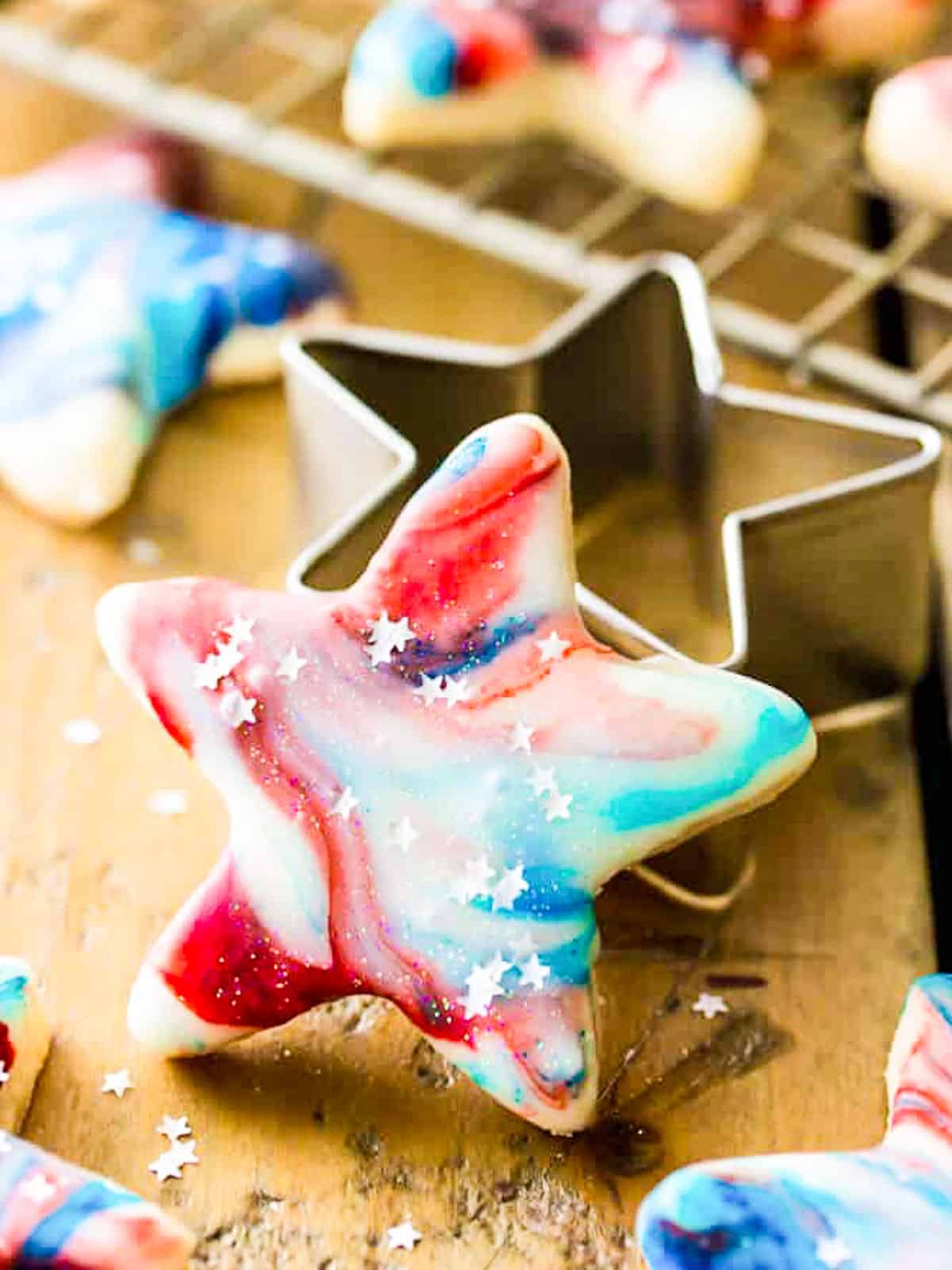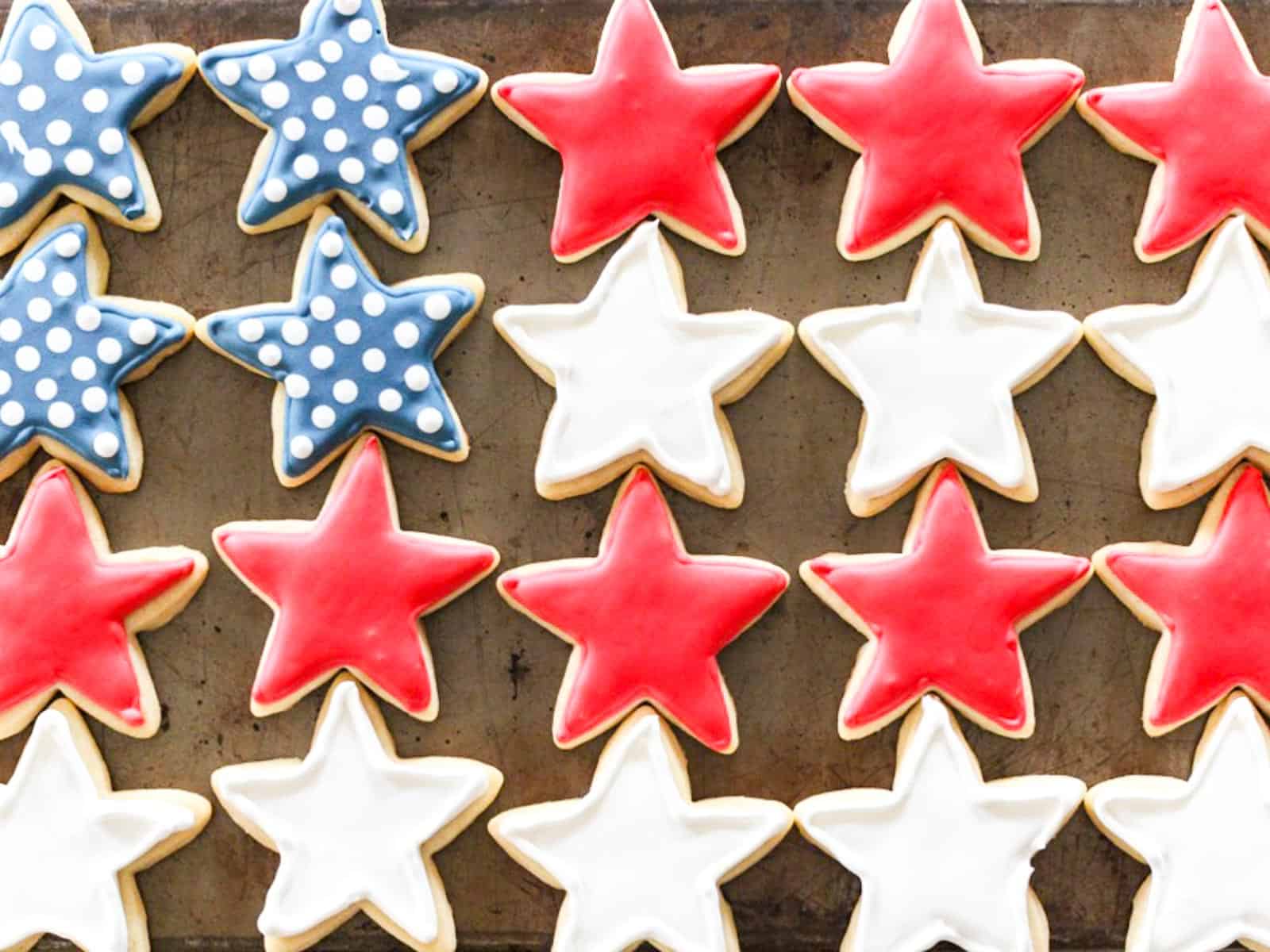 4th of July Dessert Recipes ~ No-Bake Desserts
We get it, sometimes it is SO hot the thought of baking doesn't sound fun. So go with a no-bake recipe, keep the house cool and relax.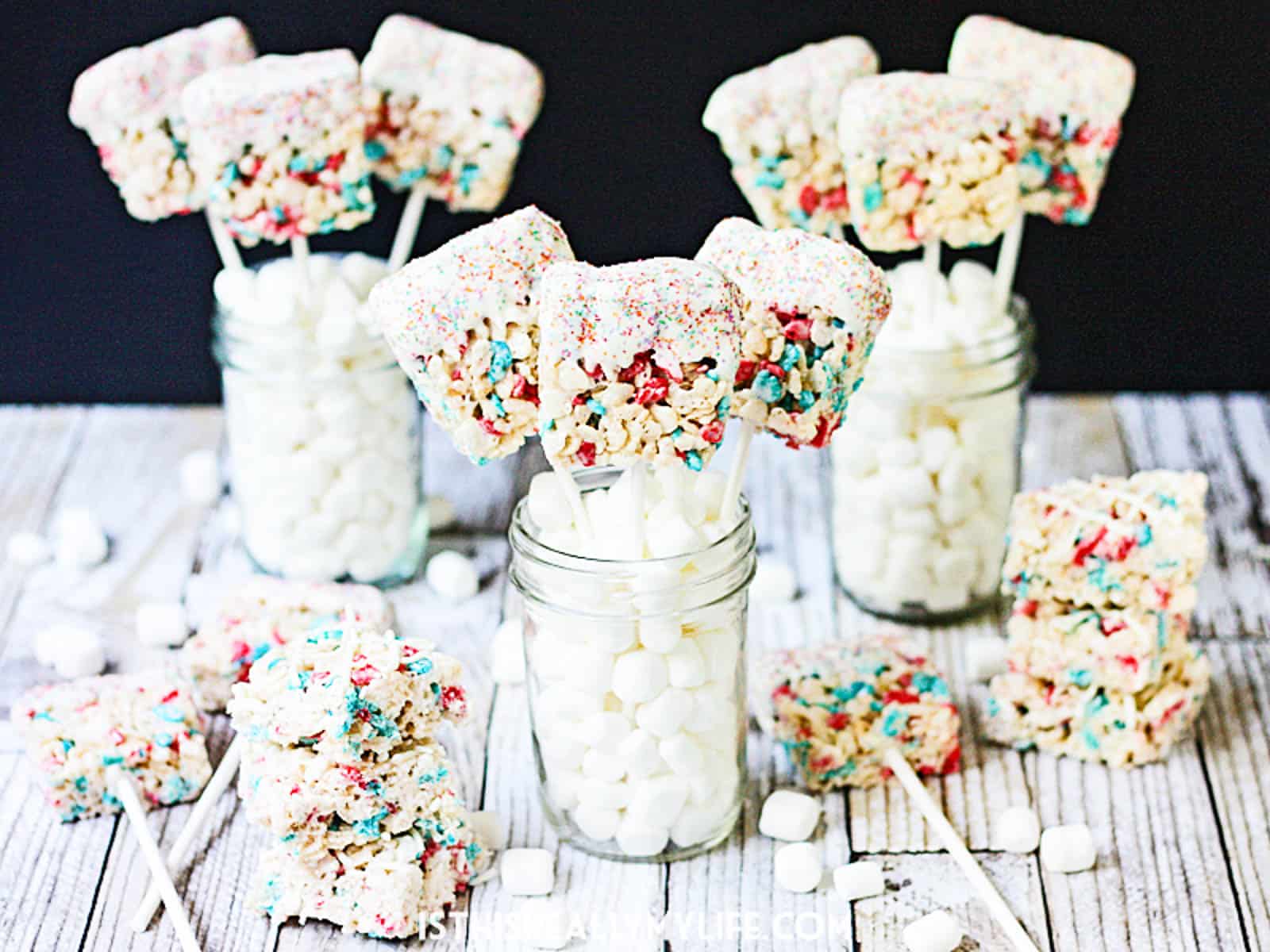 Assorted Fourth of July Desserts
Take a look at these elegant, fun, unique and beautiful desserts!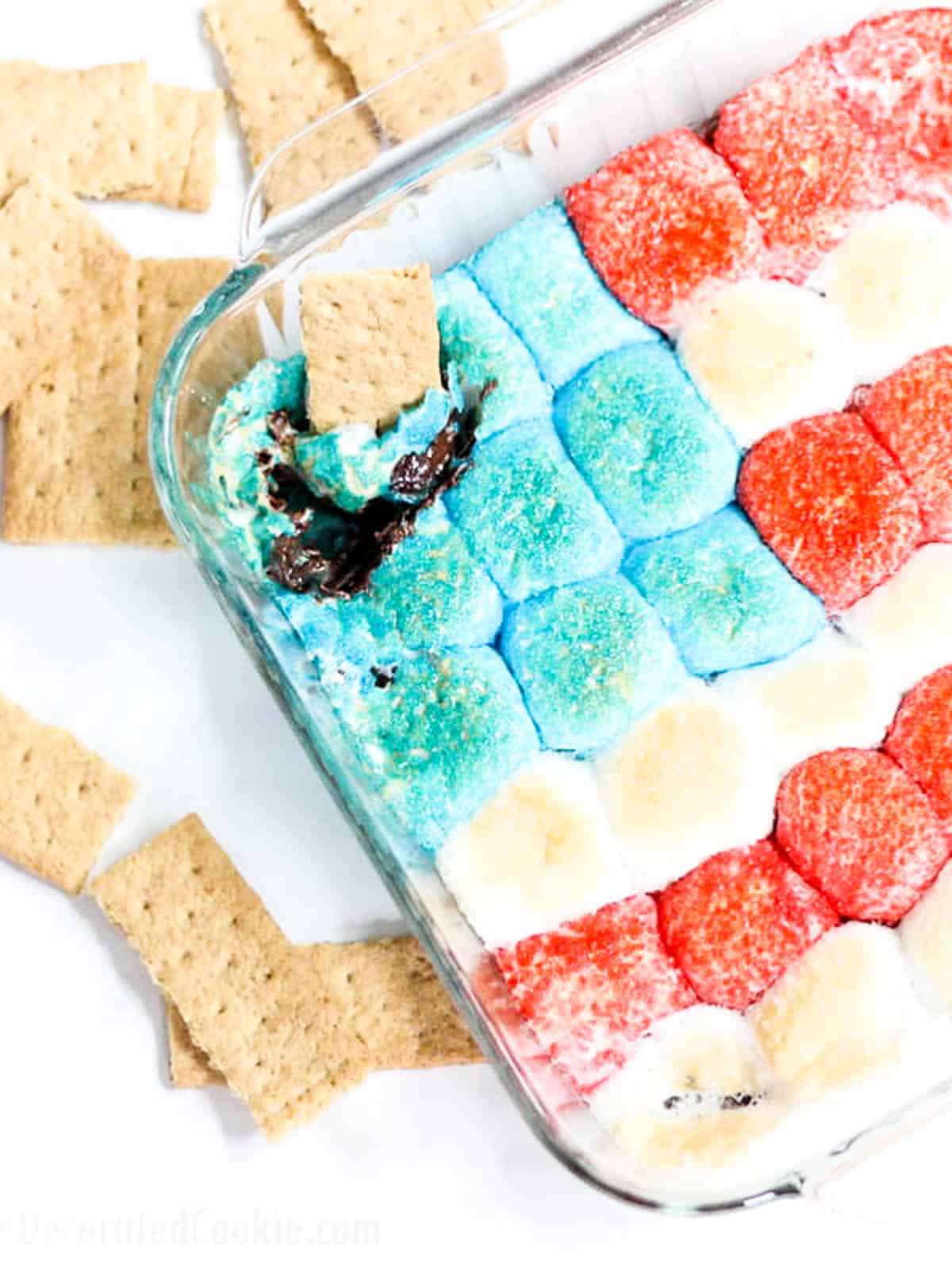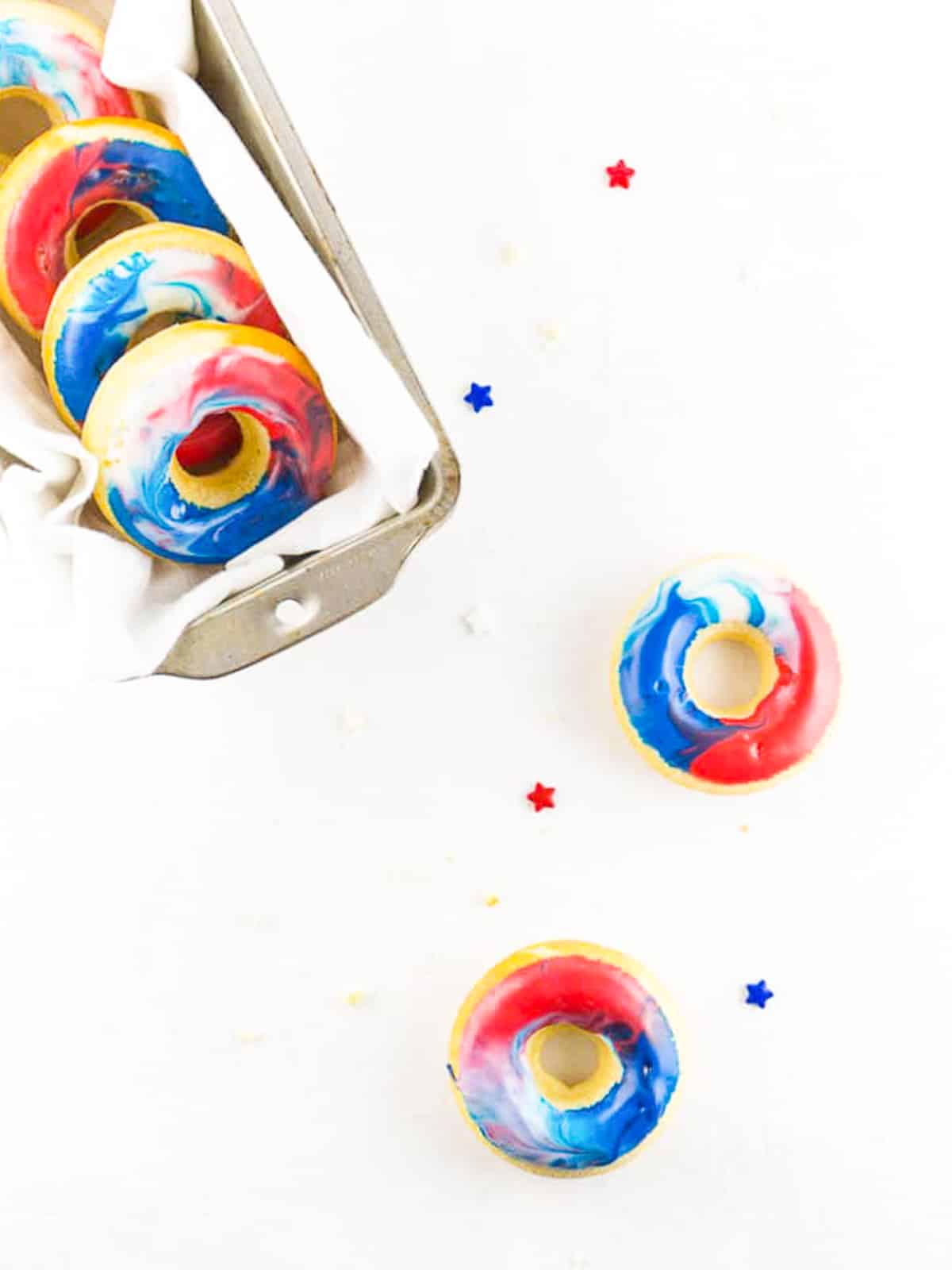 4th of July Cakes, Cupcakes, and Trifles
Cakes, Cupcakes, and Trifles are a classic dessert choice. These red, white, and blue Fourth of July desserts will make your party one to remember!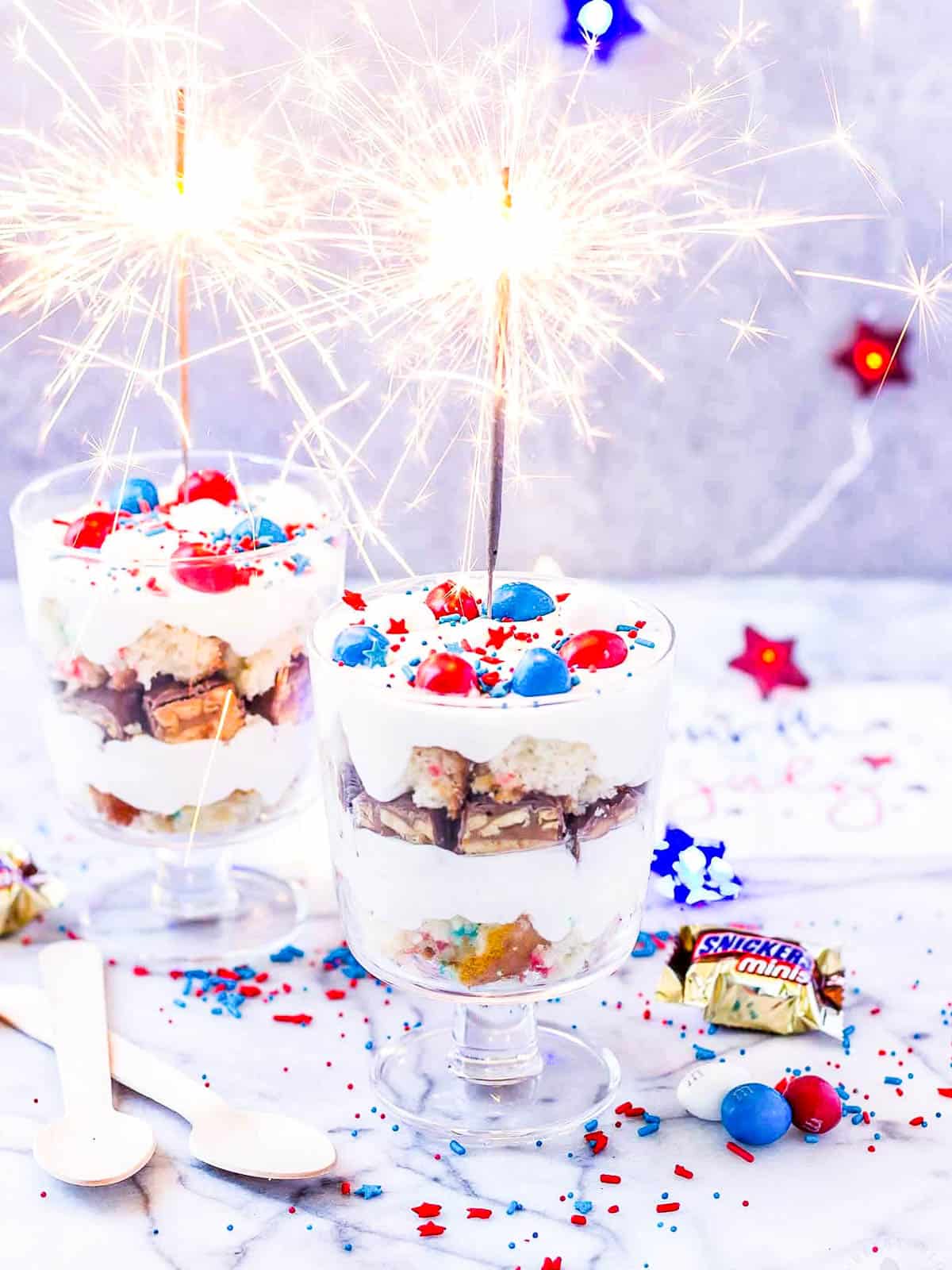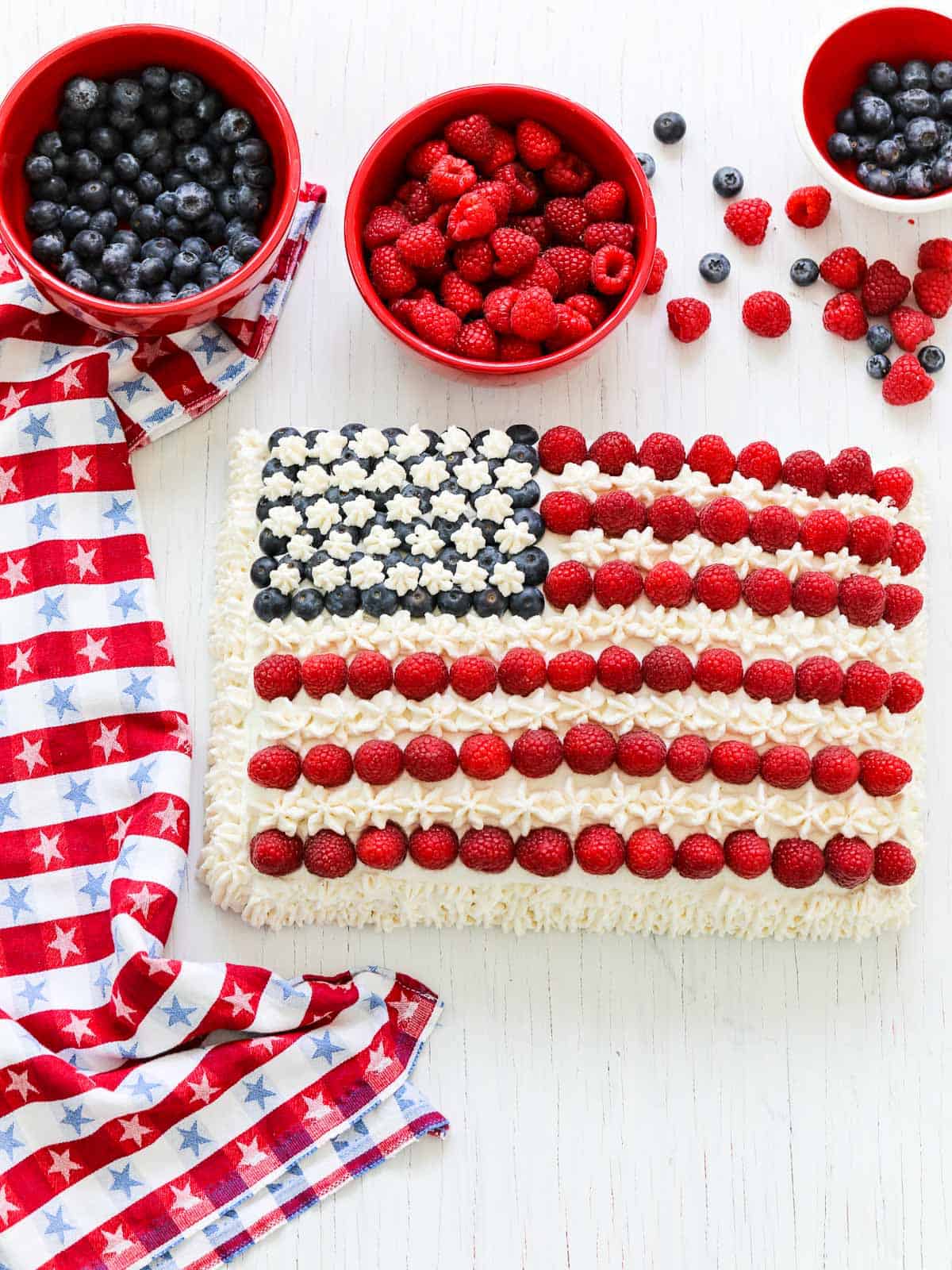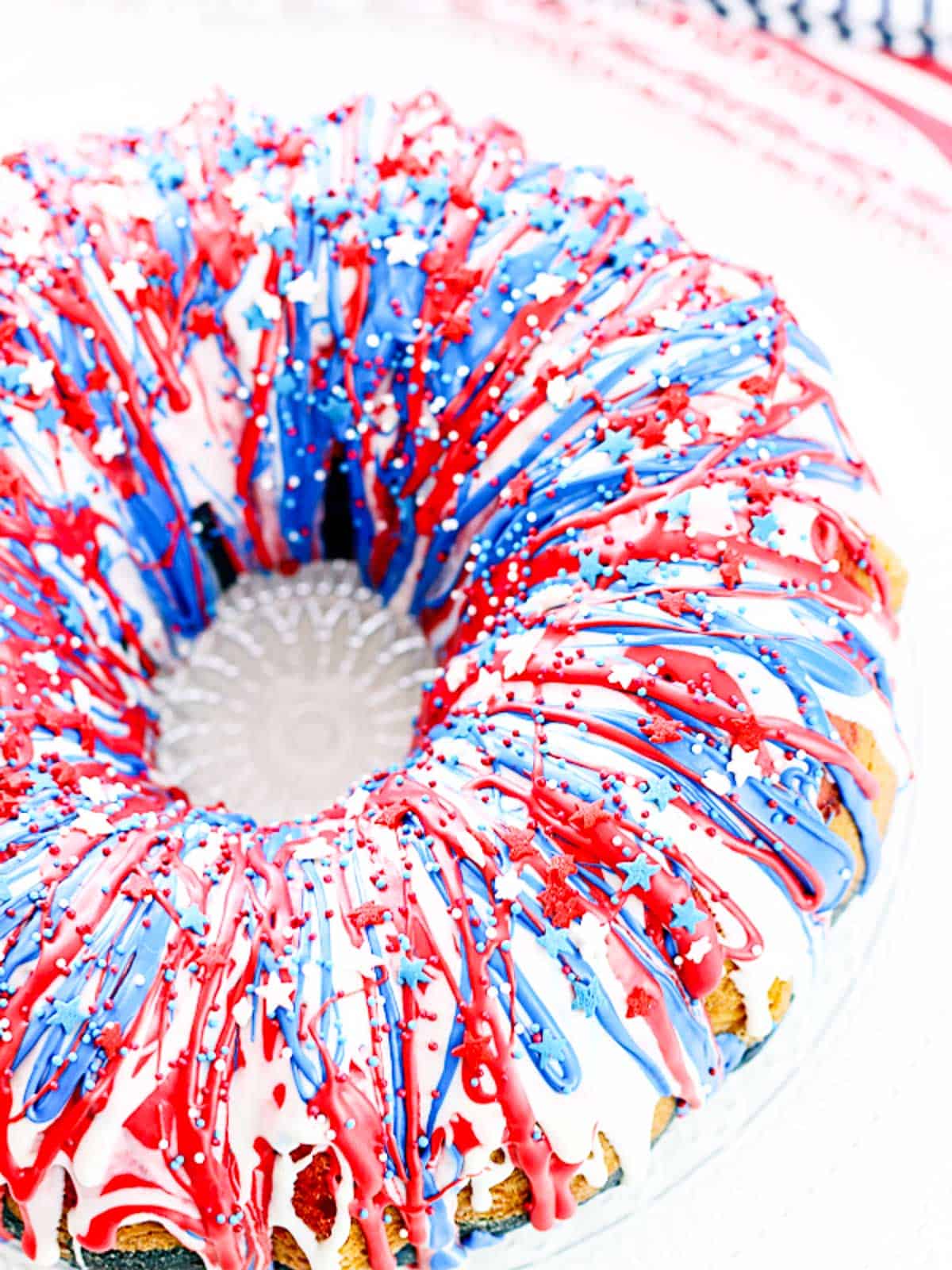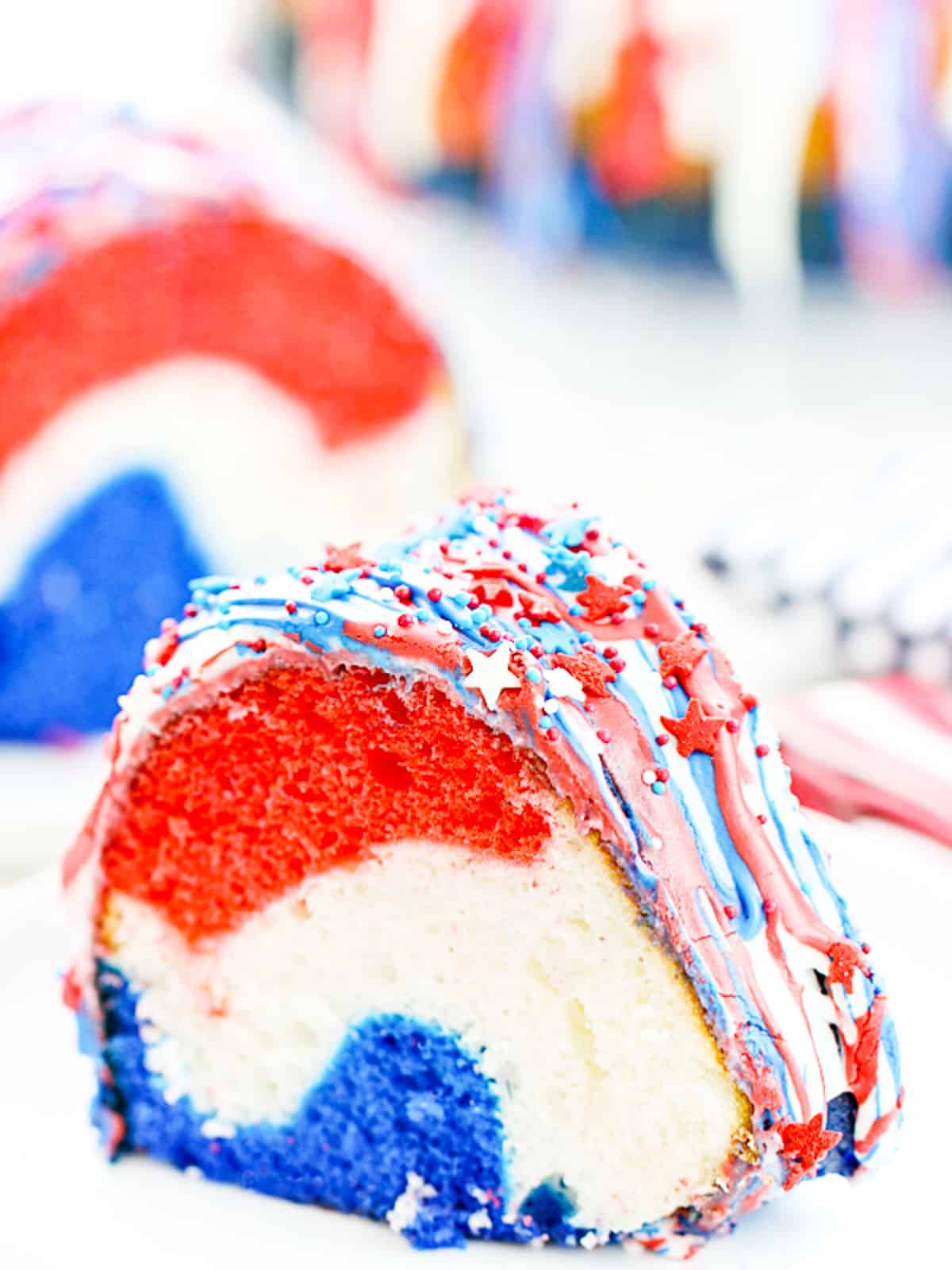 4th of July Cheesecakes
Cheesecakes are always a make-ahead hit to serve on July 4th!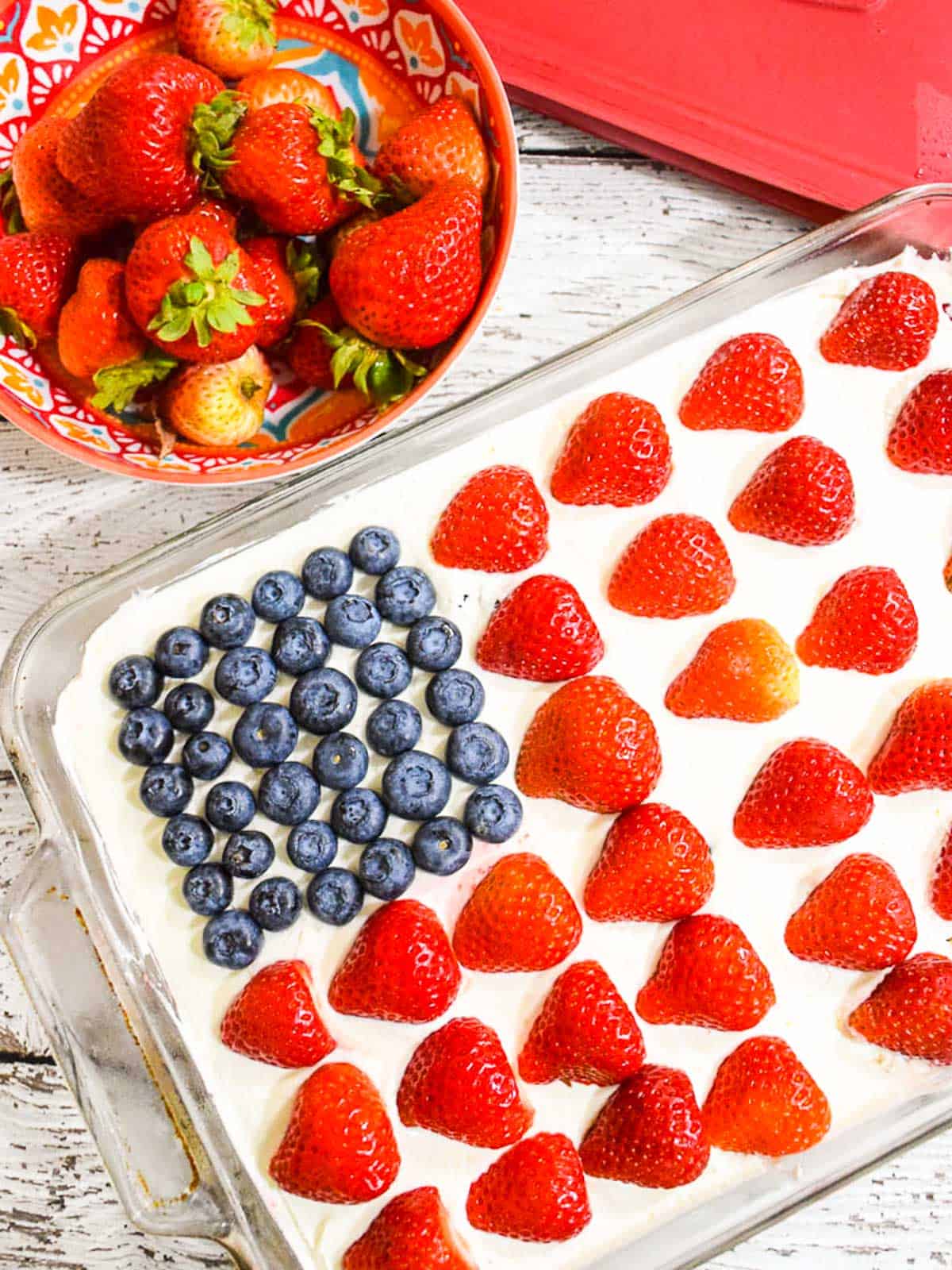 4th of July Frozen Desserts
Cool off outdoors with patriotic popsicles, ice pops, a slice of ice cream pie, or an old-fashioned ice cream sandwich!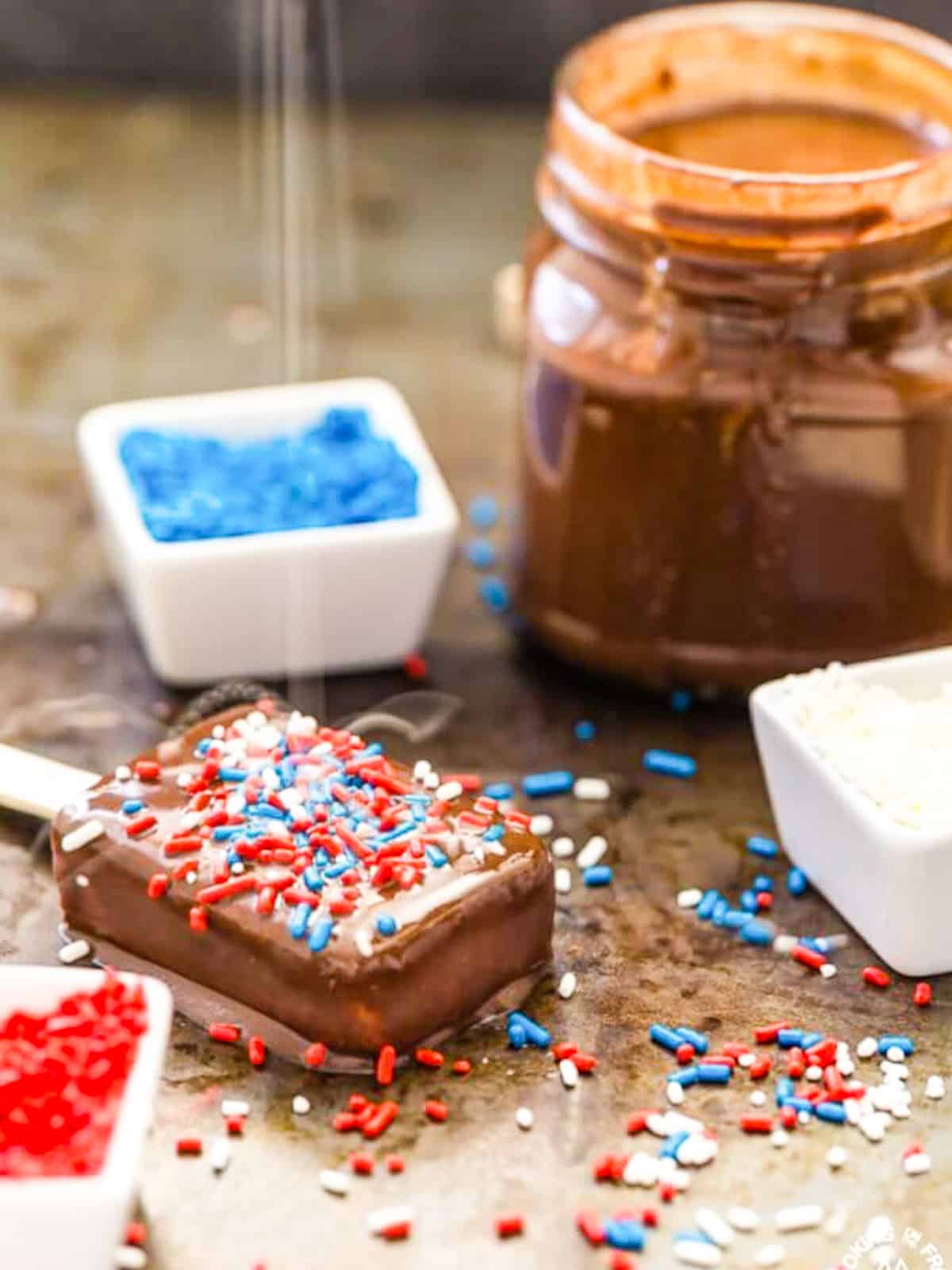 4th Party Food Ideas
Celebrate with July 4th Recipes on Independence Day at your Grill and BBQ party, cookout, or picnic. Make it one to remember...🇺🇸
Happy July 4th 🇺🇸, you can also get over 100+ July 4th Recipes and food ideas for your party.
What is July 4th, Independence Day, or the Fourth of July Celebrating?

A national American holiday celebrating the anniversary of the adoption of the Declaration of Independence in 1776.

Why is our American Flag Red, White, and Blue?

The colors of the pales (the vertical stripes) are those used in the flag of the United States of America; White signifies purity and innocence, Red, hardiness & valor, and Blue, the color of the Chief (the broad band above the stripes) signifies vigilance, perseverance & justice.

July 4th Cookouts, BBQs, and Picnic Tips!
Use serving pieces you have, red, white, and blue are great but not necessary. Look high and low for the thing you have-trust me you have great pieces to use. Find trays, baskets, bowls, or buy inexpensive ones. 
Plan an area for all the food. A nice long table in the shade, the dinner table, or a kitchen counter space all work great. Serve out of the heat, cover food, and try to keep any salads or meat items covered.
For summer pool parties, I make sure to get food back in the fridge after about an hour or so to keep it safe, then take it out later in the day when people get hungry again.
Plan for your number of guests, and space to walk around the table, and chairs, and places to sit in the shade.
Have containers to send leftovers home with guests, people love it! I use inexpensive Chinese paper takeout containers or grocery store brands.
If serving outside, plan out to keep food protected from flying insects with food tents, chill salads, and keep dishes out of the direct sun if possible. 
Use what you have to create different heights if possible and to keep people moving around trying different dishes. I sometimes use boxes under pretty linens and tablecloths to create high and low places.
Use American flags, linens, flowers, and patriotic decorations.
Serve salads in large chilled bowls on ice packs with a pretty towel covering the ice packs.  There are also platters that stay chilled for up to two hours, I have a couple and love them. 
Party Checklist
Trays - regular or ones that stay chilled
Small Bowls
Small Serving Spoons
Salad Tongs
Napkins
Utensils
Plates
Red Solo Cups
Ice
Insect Tents/Covers
Bottled Water
Iced Tea or Lemonade
Chips, Pretzels, Snacks