Last Updated April 5th, 2021 at 08:28 am by Lisa
Jalapeno Popper Dip party appetizer is ALWAYS A HIT! Make this melty hot-dip with just 6 ingredients and scoop up with large corn chips.
Have fun serving this at your next party or celebration and watch it disappear right before your eyes...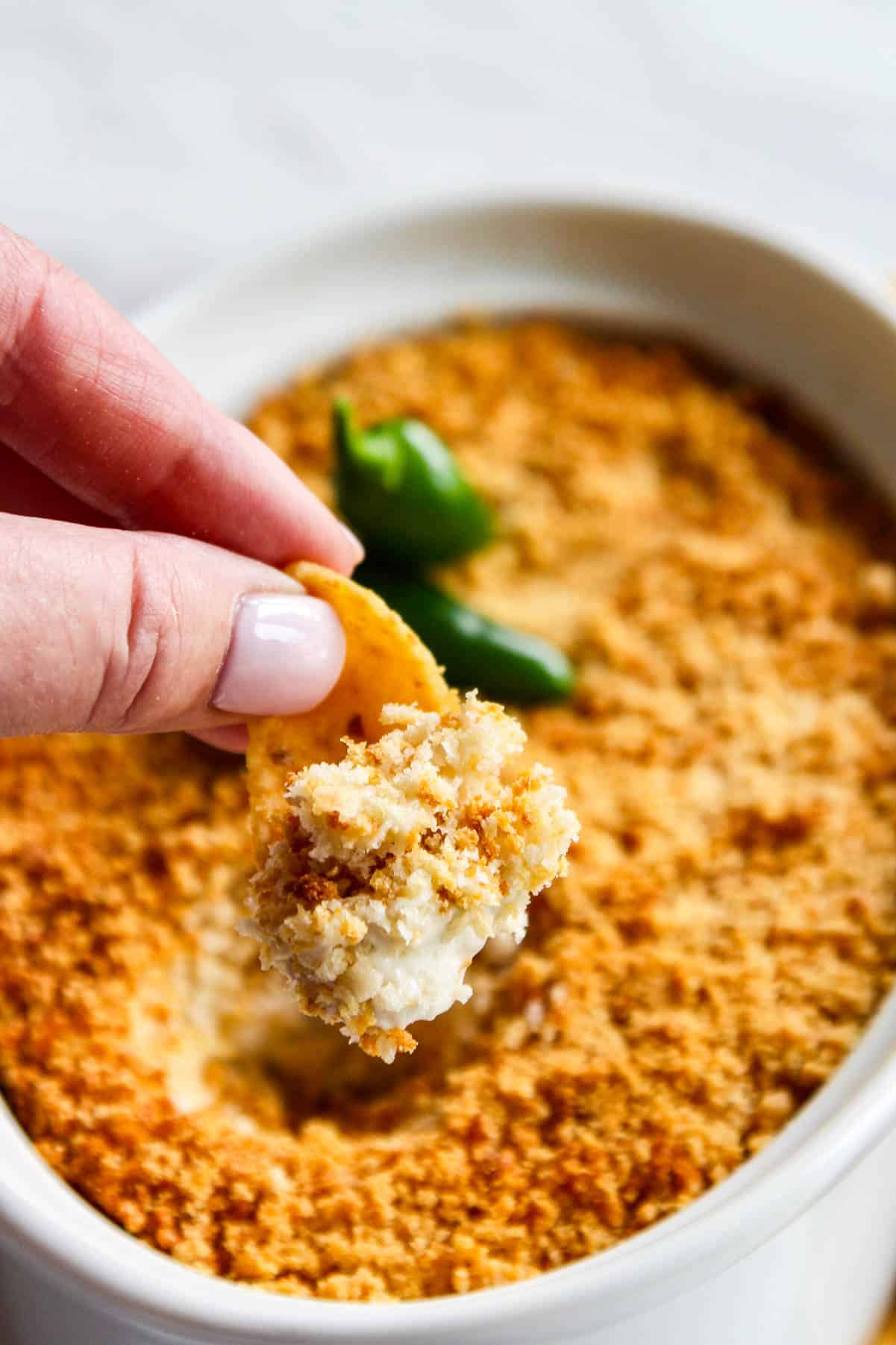 This recipe first came to my attention from my long time gal pal Jill, who said it was easy and very yummy. And oh yes, she was so right. I have now made it so many times...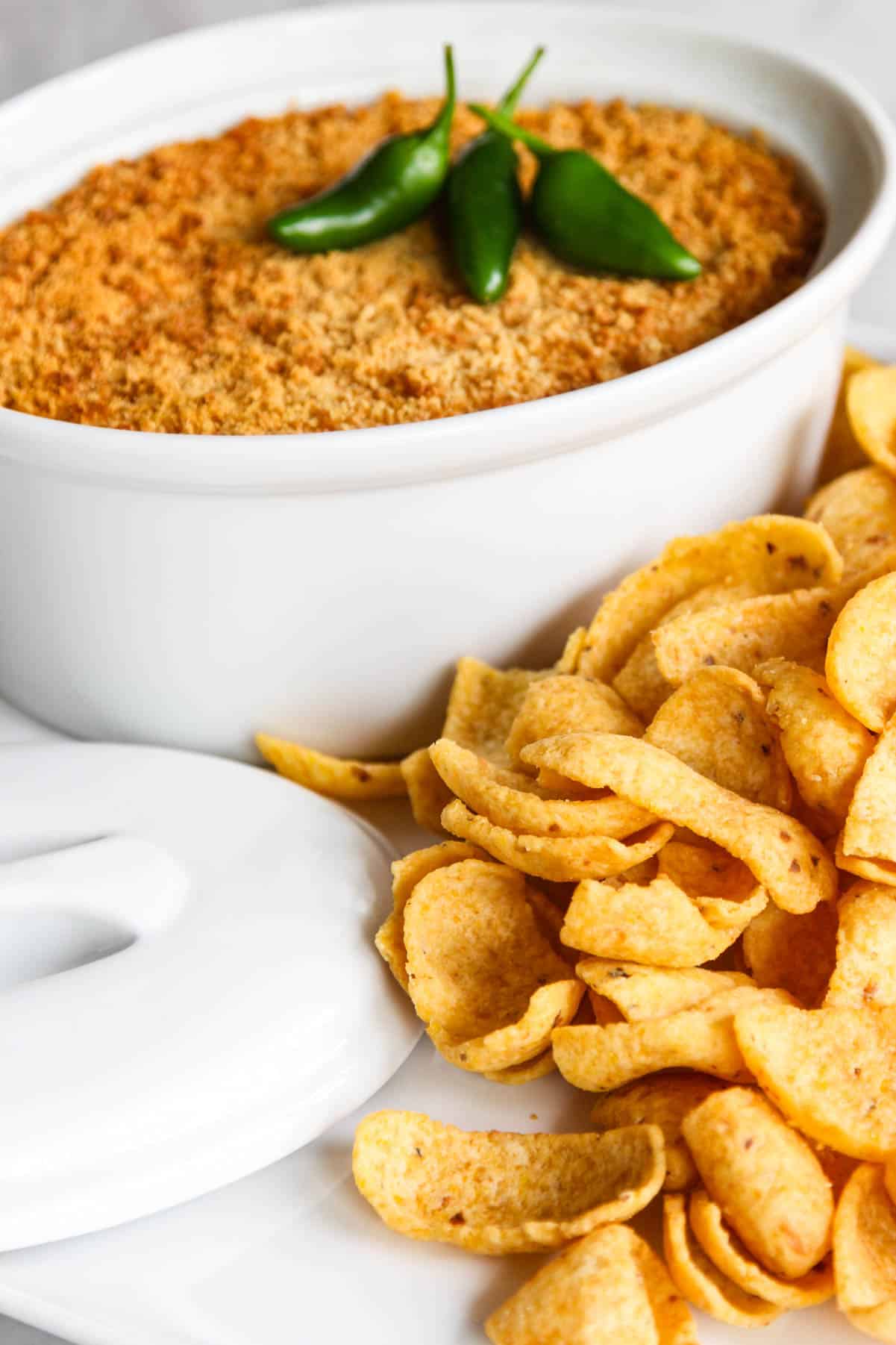 Why This Dip Is A Party Hit
It's so easy, and all the ingredients combine into utter deliciousness! This dip has blown many diets.
You can keep all the ingredients on hand, and it whips together in 10 minutes.
Any wide thick corn chip will work great, they are literally a delivery system for that perfect bite of this creamy spicy dip.
This is one of those recipes you love because it can be made ahead and baked right before guests arrive. Oh, and did I say double the recipe?
Everyone loves it...really. Kids, adults, all rave.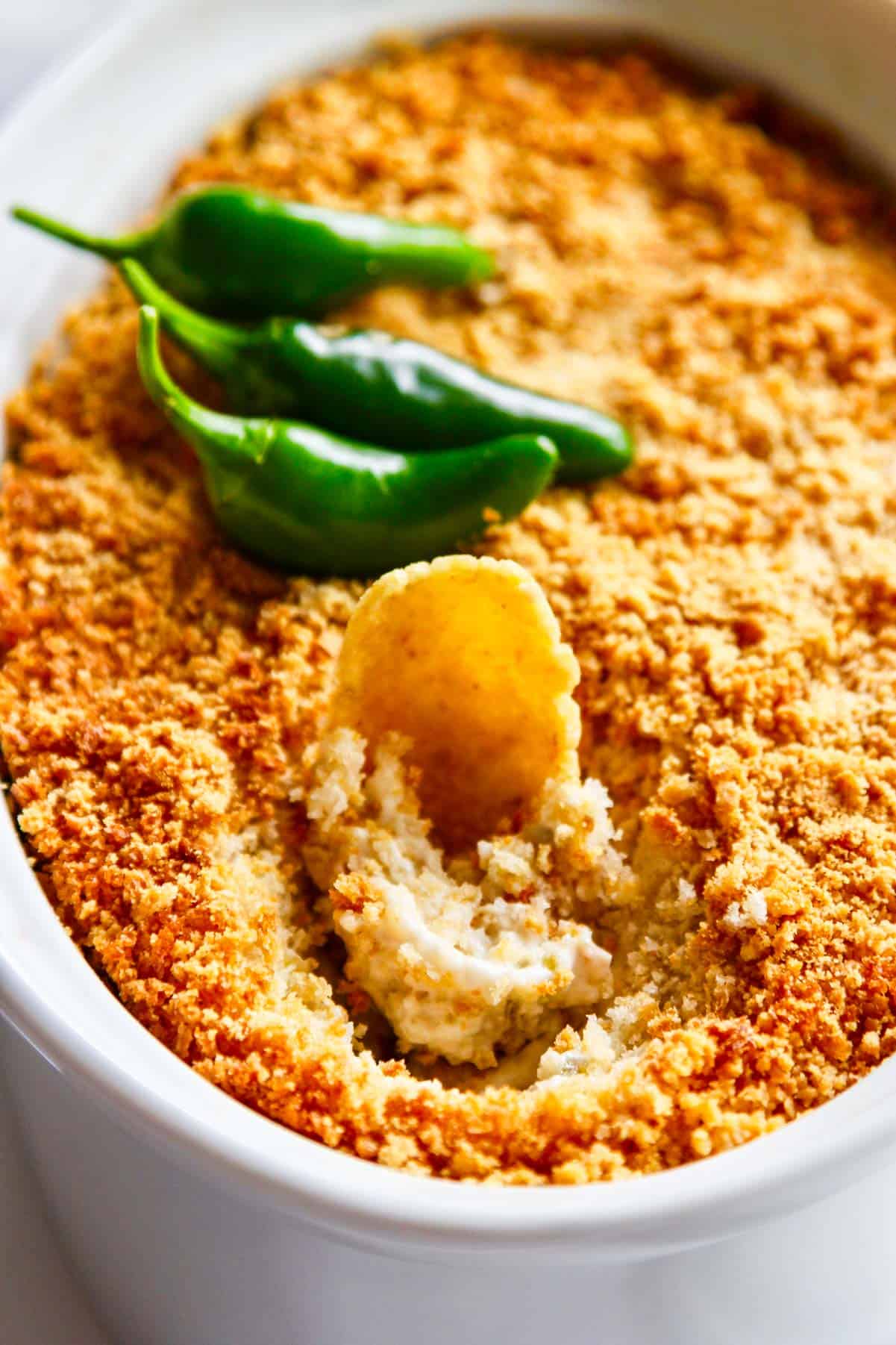 All You Need Is 6 Things
Well, 7 counting chips!
8 oz cream cheese softened
1 cup mayonnaise
7 oz chopped mild green chilies drained
4 oz diced mild jalapeno peppers
1 cup grated Parmesan cheese (divided)
½ cup Panko breadcrumbs
Fritos Scoops large corn chips, tortilla chips, or assorted crackers
Put It Together
In a stand mixer or large bowl add softened cream cheese and mayo.
Mix until smooth.
Stir in green chilis, jalapeno, and ½ cup parmesan.
Combine well.
Pour into a small baking dish.
Mix Panko and ½ cup parmesan together, and sprinkle on top of the dish.
Bake 375 degrees for 40 minutes.
Serve with Fritos Scoops or any large corn chips, tortilla chips, or assorted crackers.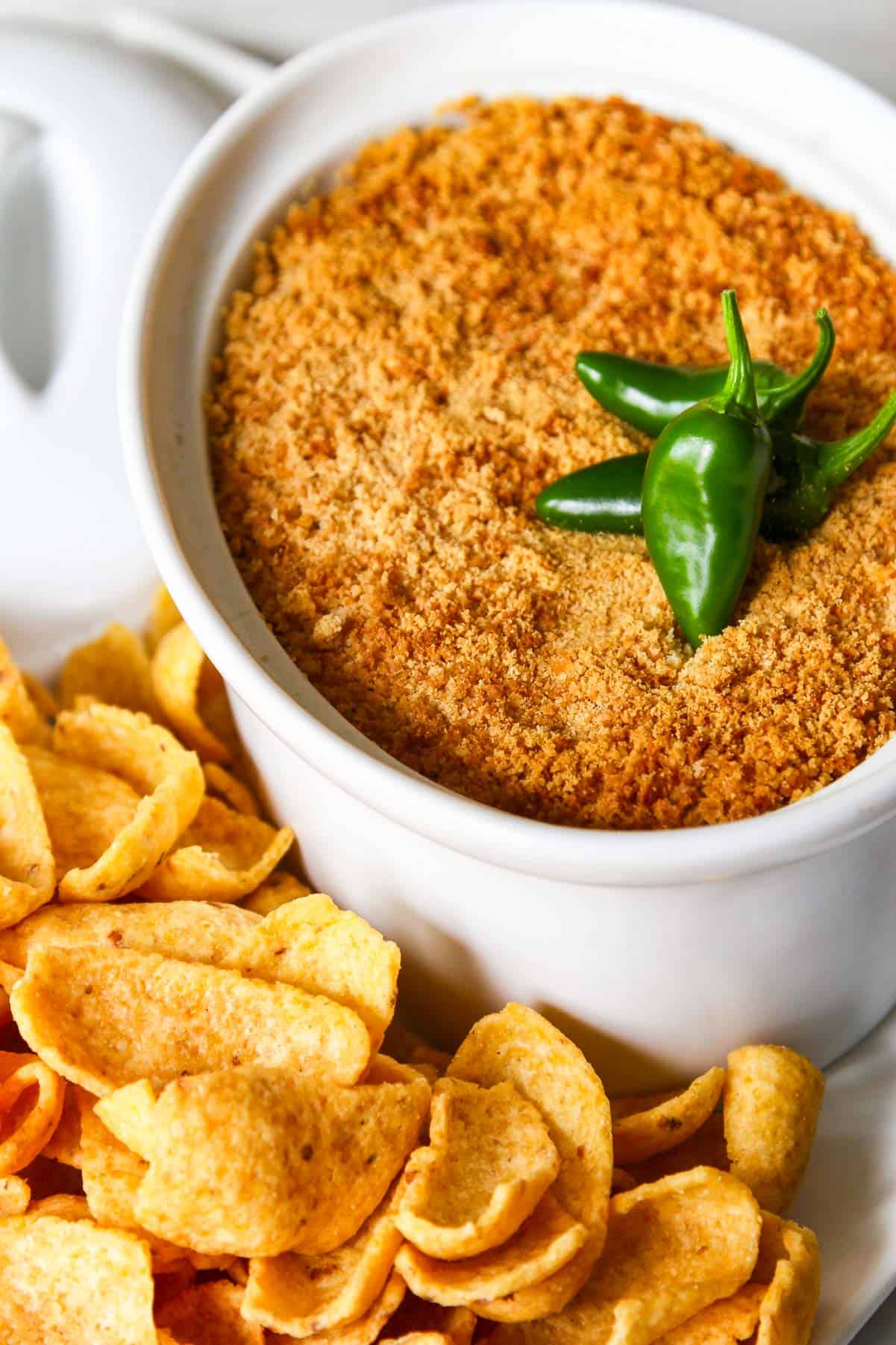 PRO TIP: For a large crowd of more than 12 people, I would double this recipe and bring a couple of bags of large corn or tortilla chips!
More Appetizer Recipes
Some of my favorite things to serve at parties are classics like ...
Fast and easy Easy Onion Dip, great to whip up in minutes served with potato chips. Or a new recipe I just published for French Onion Dip, made with caramelized onions!
For holiday parties, try a few of these Thanksgiving Appetizers. These easy holiday recipes include Deviled Eggs, Brie and Bacon Palmiers, and a gorgeous Crostini Bar!
Holiday Appetizers