Last Updated October 19th, 2021 at 10:18 pm by Lisa
Thanksgiving appetizers plus holiday party ideas. These easy holiday recipes include deviled eggs, dips, and delicious easy fall appetizers like a Crostini bar.
We all enjoy our feast with Turkey, the side dishes, dessert, and all the fixings. BUT in my humble opinion, people really love to enjoy a bite here and there before and after the main event.
Each year I try to come up with creative recipes for Thanksgiving dinner, Friendsgiving celebrations, and Fall potluck parties with family and friends. These are the ones everyone always loves...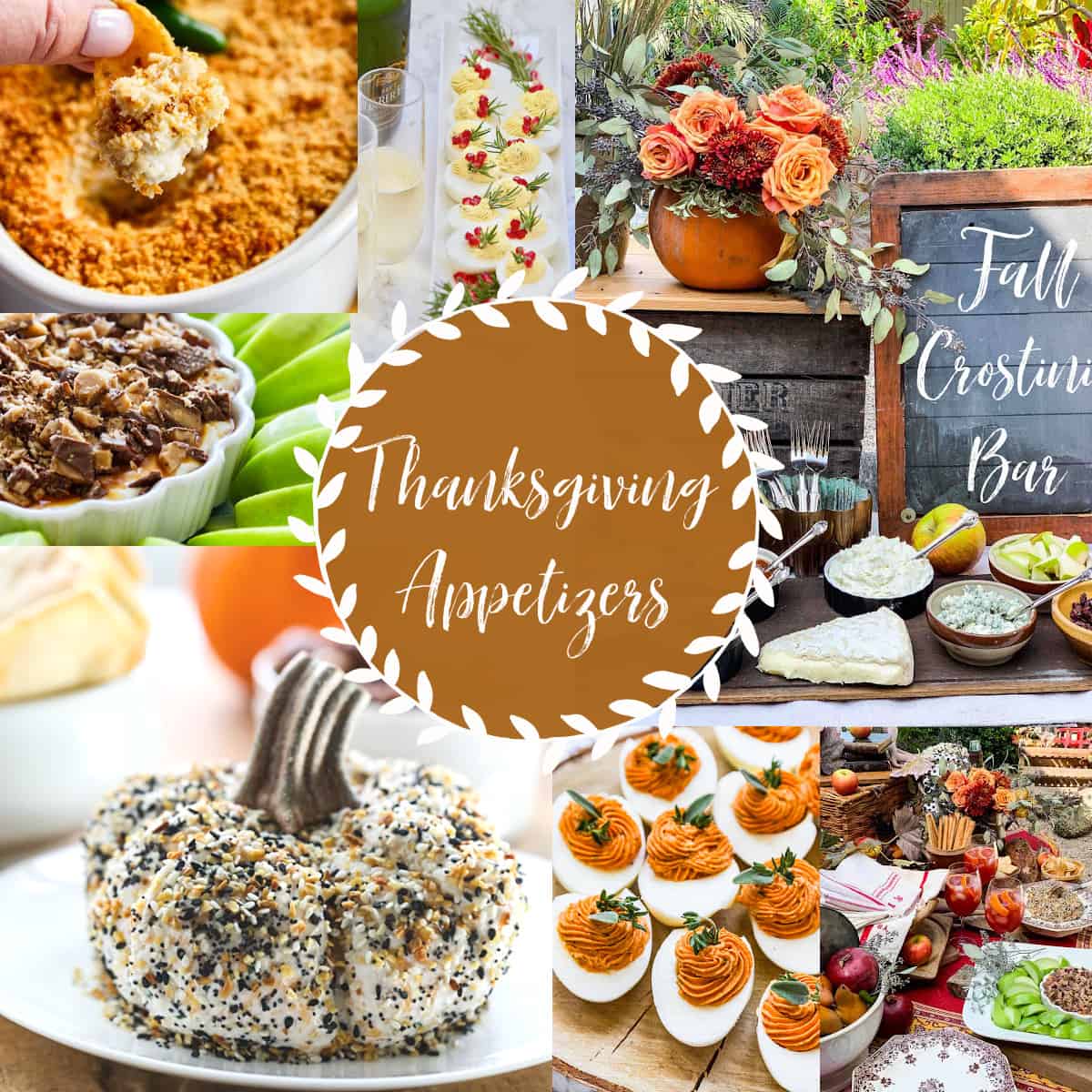 ↑ Thanksgiving Appetizers Video ↑
Thanksgiving Party Ideas
Simple Home Party
Arrange Thanksgiving appetizers on large round trays or cheeseboards right on your coffee table. I LOVE to entertain this way. Watch movies or Football and just relax all day and night.
With 2-3 appetizers, that is a party! 🎉 I usually make 1-2 hot ones, and the rest are ones I prepare ahead and or are cold dips or snack mixes and easy things to pull from the fridge. Arrange a bag of chips and crackers on the platter and you are ready.
Thanksgiving or Friendsgiving Gathering..
Use serving pieces you have, look high and low for the thing you have-trust me you have great pieces to use.
Plan an area for all your appetizers. A nice long table, the dinner table, or a kitchen counter space all work great. Just plan for your number of guests, and space to walk around the table.
Serving Inside Or Outside?
Plan for the weather, I have found that by the time Fall rolls around most of us will be entertaining indoors because the weather is so unpredictable.
But you can set up outside or inside, and I have lots of ideas for you in my Fall Crostini Bar recipe post. This is an easy beautiful way to entertain...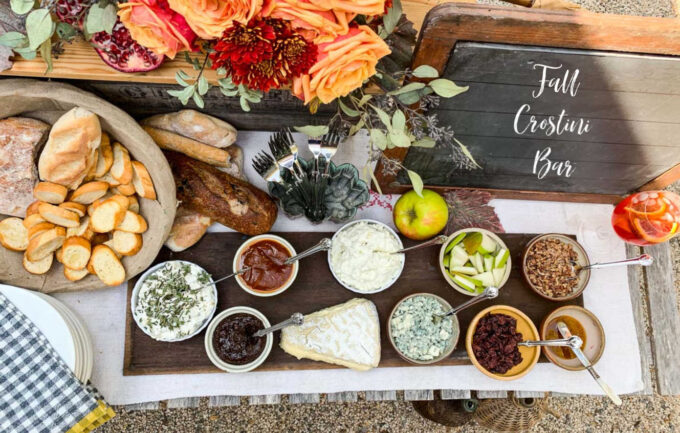 Things You Might Need…
Use what you have to create different heights and to keep people moving around trying different appetizers.
Try to set up a scene with levels, and place things up high, low, and spilling out of baskets.
Cheese Boards
Trays
Small Bowls
Small Serving Spoons
Cheese Knives
Napkins
Utensils
Small Plates
Spreader Knives
Thanksgiving Centerpieces
Use fresh pumpkins, flowers, succulents, herbs, and Fall decor pieces you love. For more inspiration, take a look at my DIY tutorials on Succulent Pumpkins and Pumpkin Flower Arrangements!
The succulent pumpkins are SO easy and will last all through Fall. Everyone loves them, and you can give them to guests as they head home.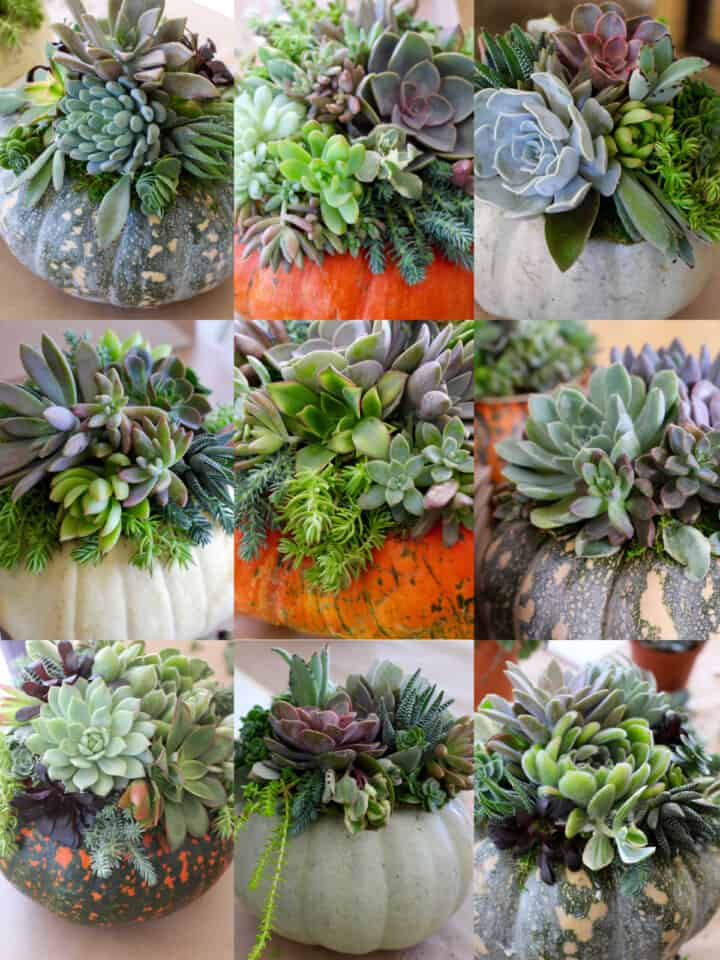 Thanksgiving Appetizer Menu
Fall Crostini Bar
One way I love to entertain is a Crostini Bar, arrange a festive table with fall touches 🍂 , and have the guests help themselves. That's right no work for you! 🥖🍷🧀
All these toppings for crostini can be made ahead of time, mixed, and matched. I give you lots of options to make it your way!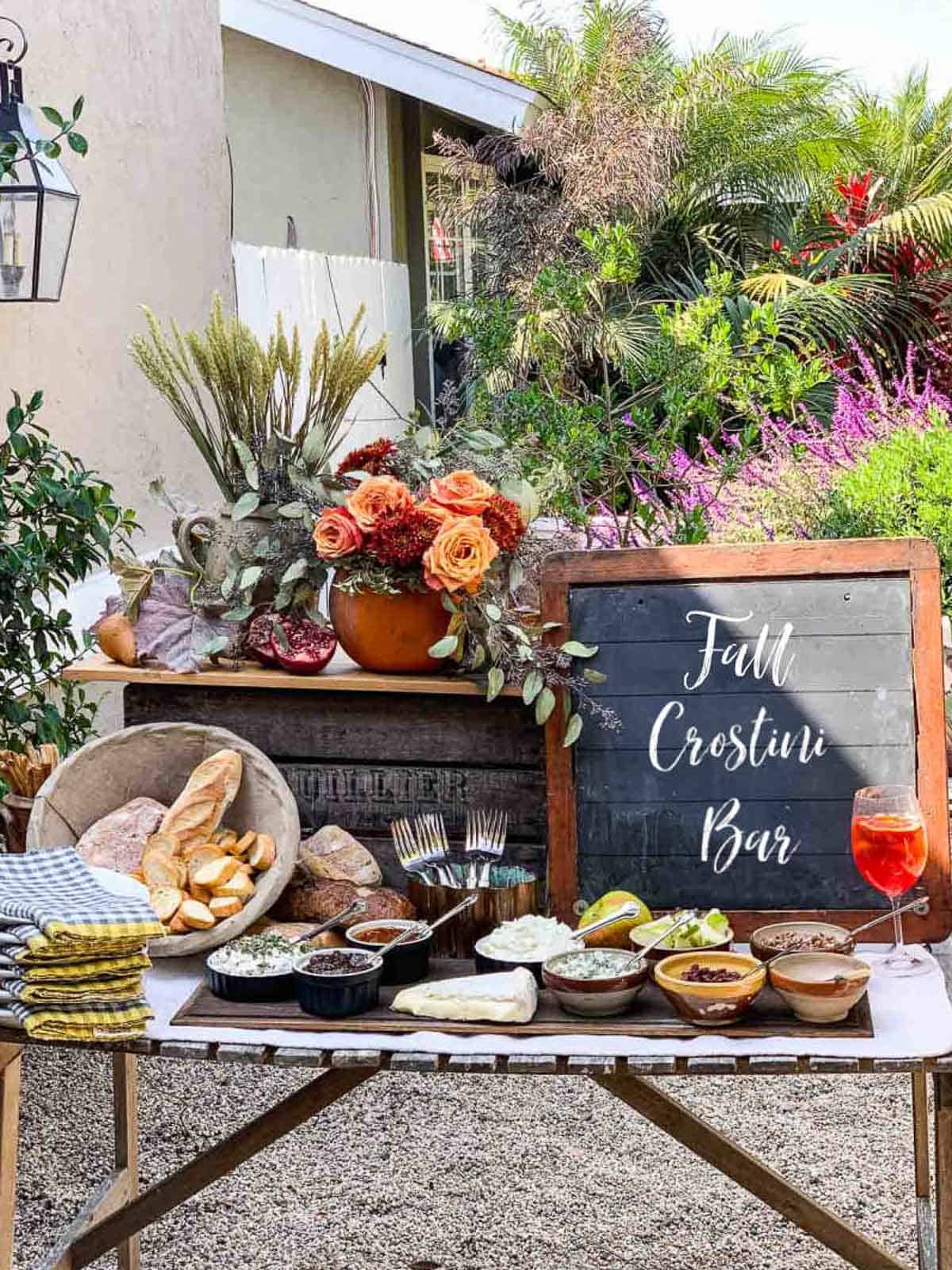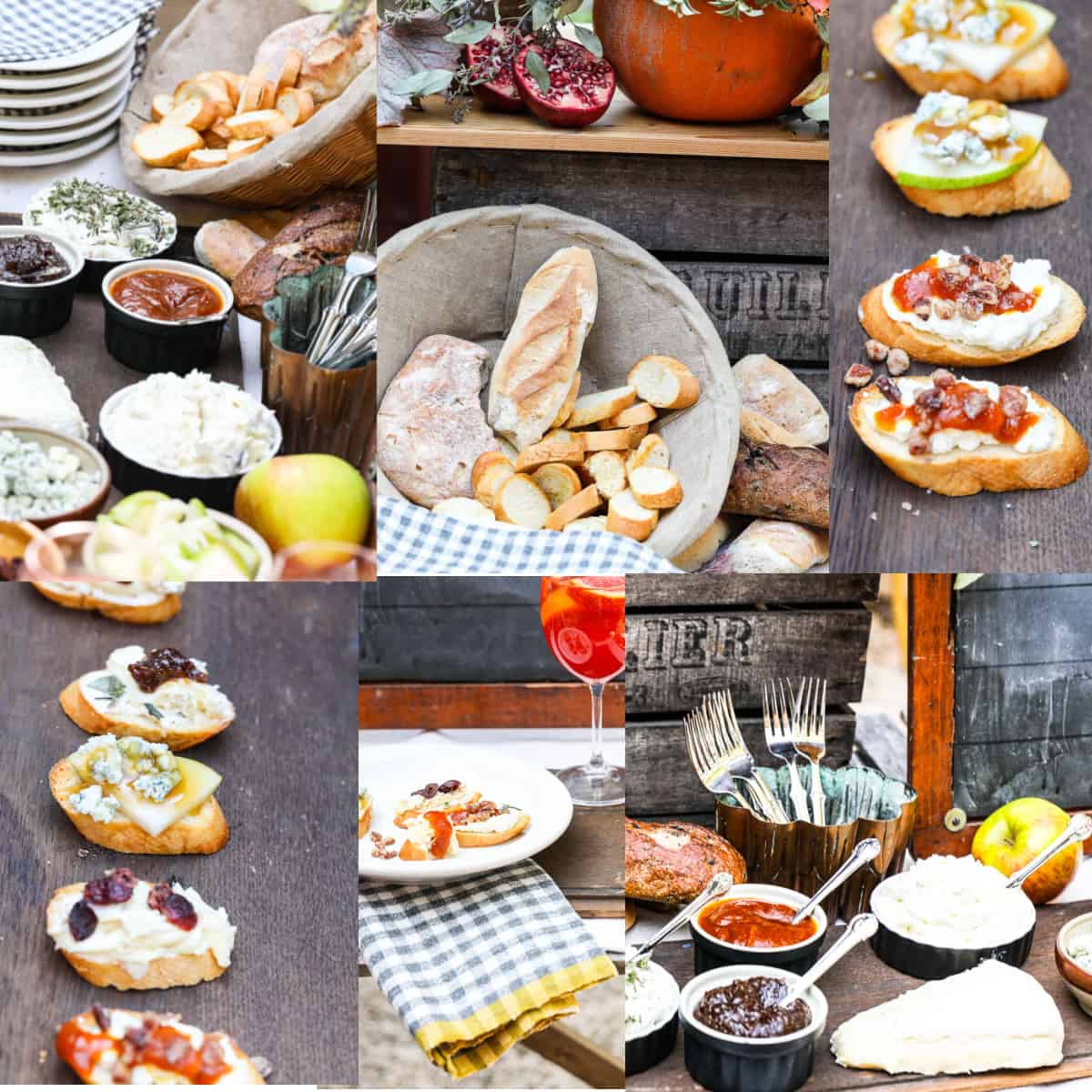 Easy Everything Bagel Cheeseball
Make a "pumpkin-shaped" 🎃 Everything Bagel Cheeseball appetizer for your gathering, it's always a hit! Easy to make ahead in 15 minutes, chill, and take to a gathering. Arrange on a plate with crackers, bagel chips, or pita chips.
Every time I make this, people just go crazy and want the recipe. Oh, and we will talk about an easy way to get a real pumpkin stem and how to get that cute pumpkin shape…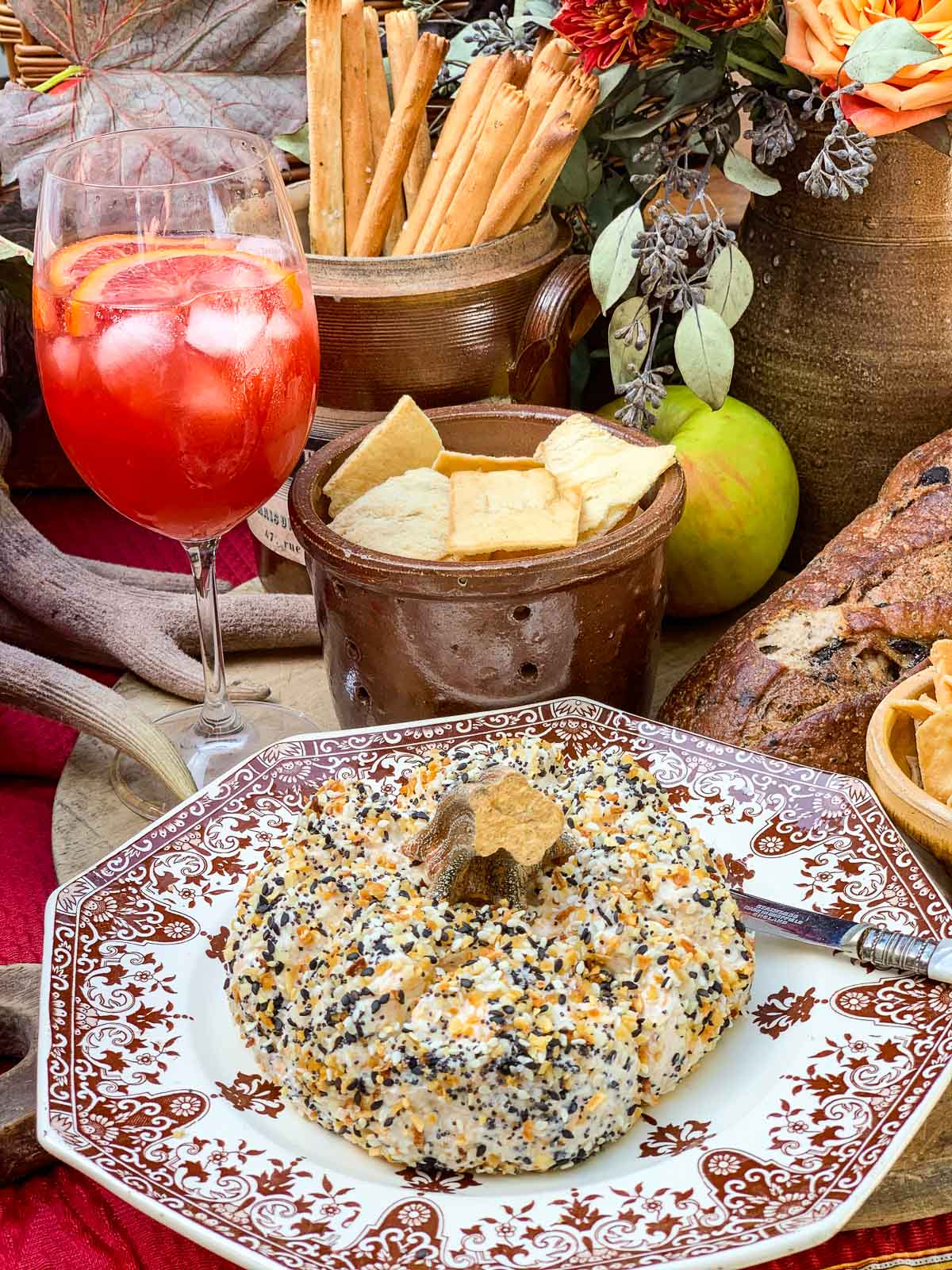 Salted Caramel Apple Dip
Easy to make, this Salted Caramel Apple Dip 🍏 has crisp green apples, salted caramel sauce, and crushed Health bars. Always a party hit with just a few ingredients!
People will ask you for this recipe…I promise.
Holiday Cheeseballs (4 Flavors)
Learn how to make four Festive🎄 Holiday Cheeseballs...
White Cheddar Rosemary Pomegranate
Cheddar Pimiento
Garlic Chive Goat Cheese
Blue Cheese Cranberry Pecan.
The holiday season is upon us, and I am here to make it a little bit easier for you with some perfect holiday appetizers. You just can't go wrong with cheese balls, so which one will you make?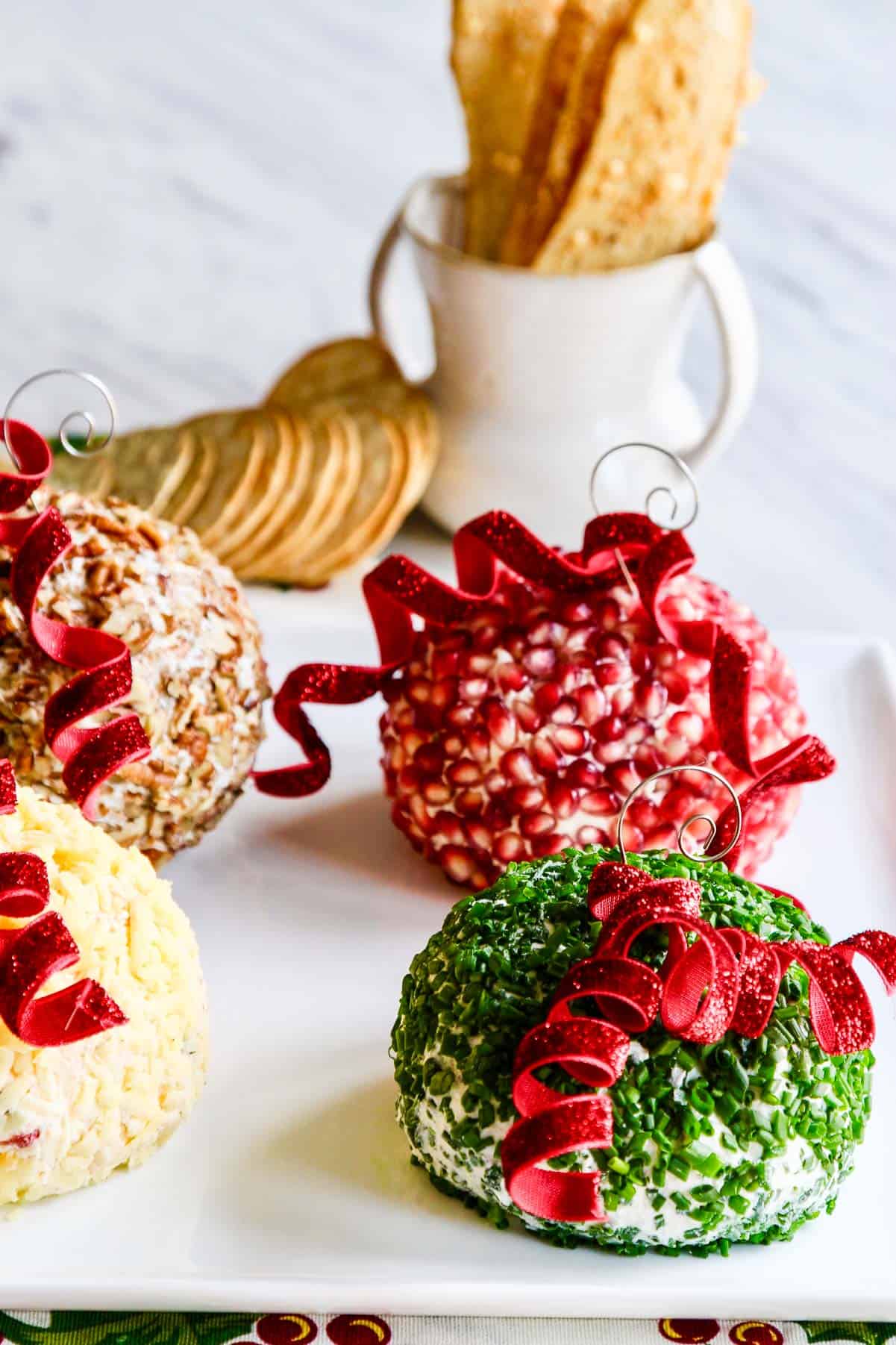 Spicy Candied Pecans
Sweet and Spicy Candied Pecans 🍂 flavored with pumpkin pie spice are crunchy sweet with a kick of heat! They make a wonderful holiday homemade food gift, wrap in mason jars with cute gift tags, and a bow…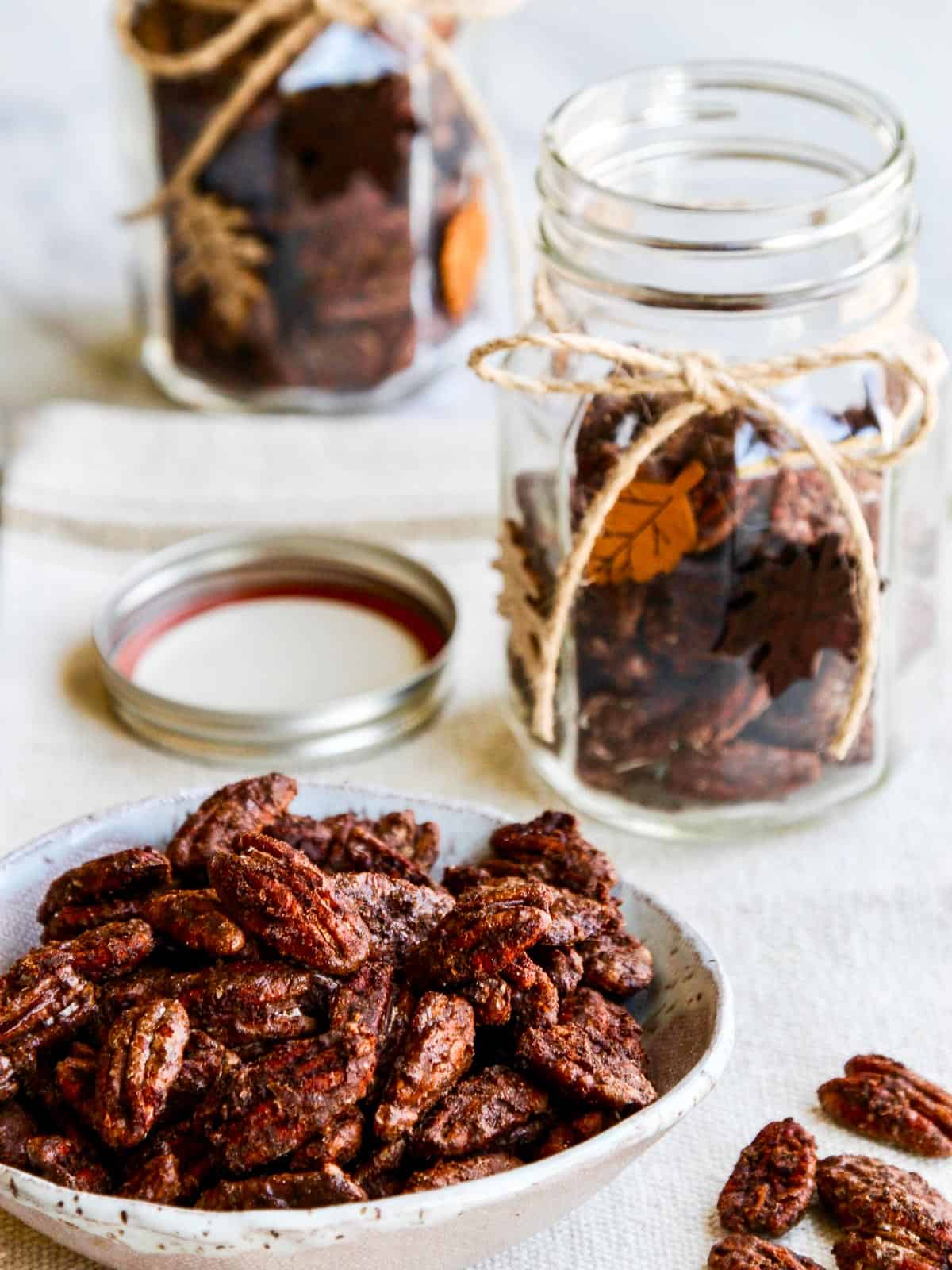 Fall Snack Mix
Addictively sweet and salty Fall Snack Mix 🦃 will disappear at your Thanksgiving feast!
Ya only only need 4 ingredients. SOOOOOOOO GOOOOOOOOD to put out for happy hour. Nothing could be simpler, try not eating it all…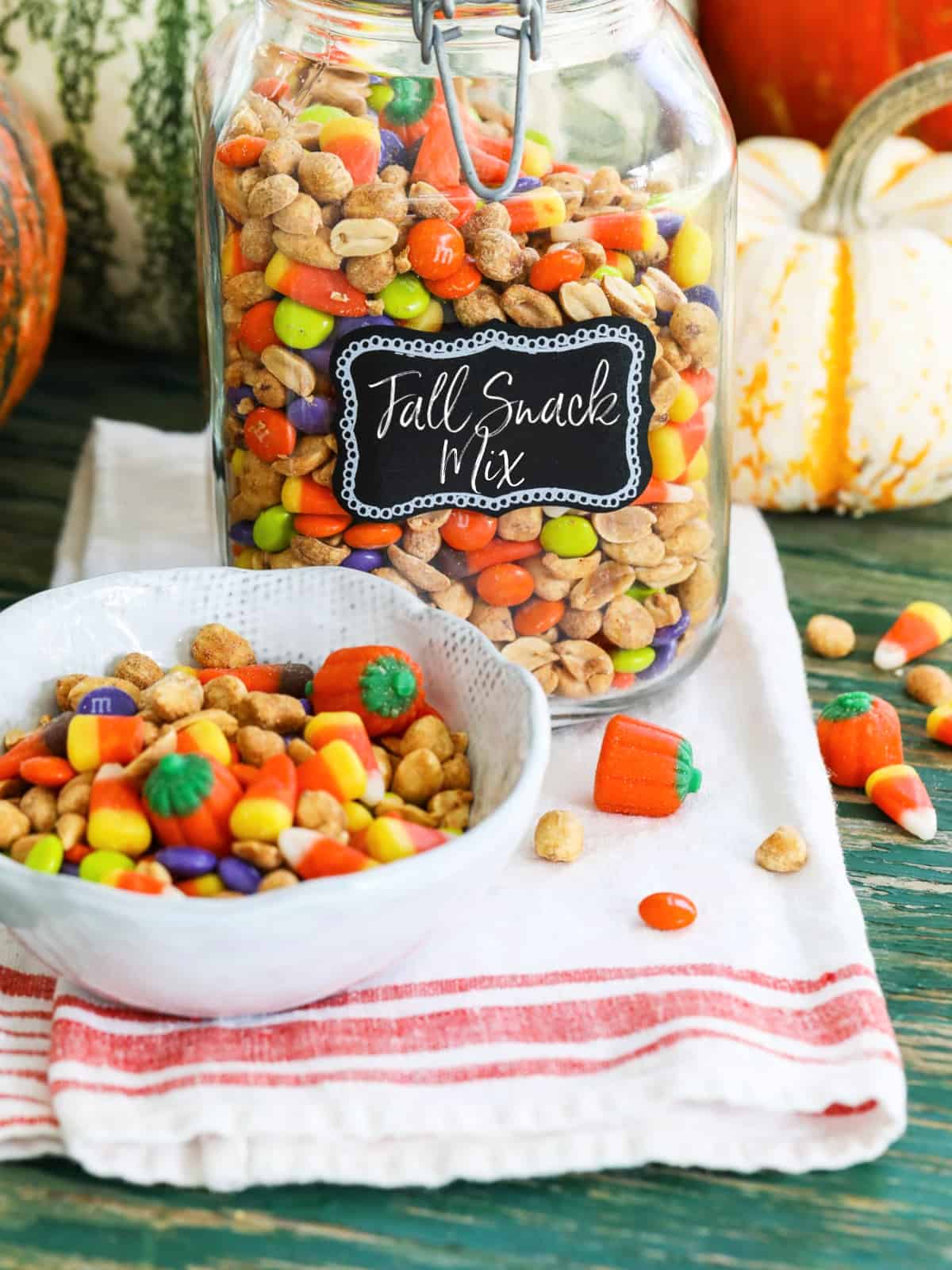 Holiday Deviled Eggs
This EASY Holiday Deviled Eggs 🎅🏻 recipe is festive and MAKE-AHEAD Oh Yesssssss!!! Just a few simple ingredients, sip with bubbly or drinks at your holiday party.
Festive Holiday Deviled Eggs on a white platter garnished with fresh rosemary and pomegranate seeds look so pretty, and they are tasty. Learn the Easiest Way To Seed A Pomegranate plus my tips to open pomegranates.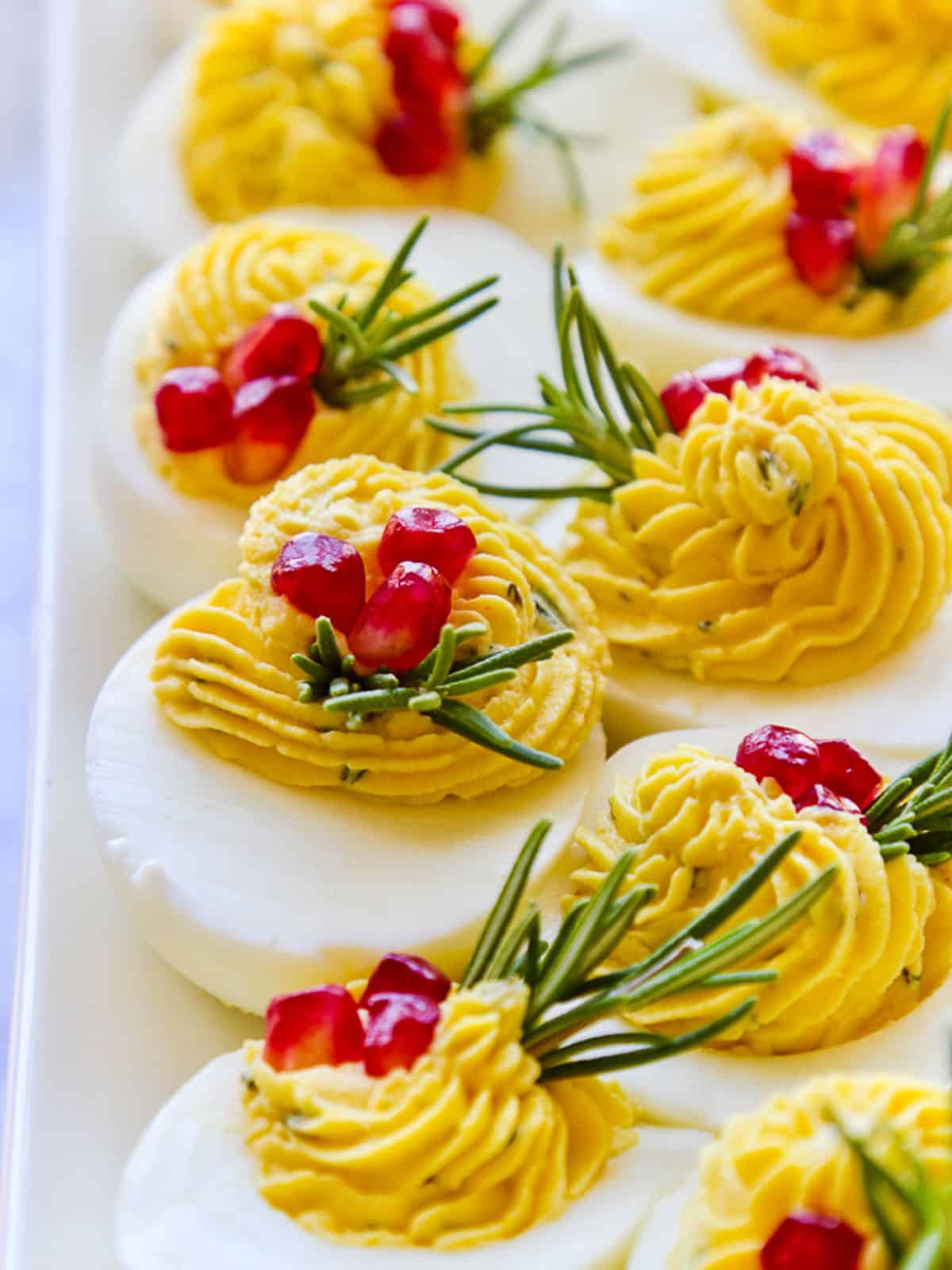 Jalapeno Popper Dip
Habit-forming oven-baked Jalapeno Popper Dip 🌶 is a 7 ingredient appetizer that is always a party hit! A melty hot dip that is scrumptious dipped with corn chips, tortilla chips, or crackers.
For more than 12 people, I would double this recipe and grab a couple of bags of corn or tortilla chips. Have fun serving this at your next party or gathering and watch it disappear right before your eyes.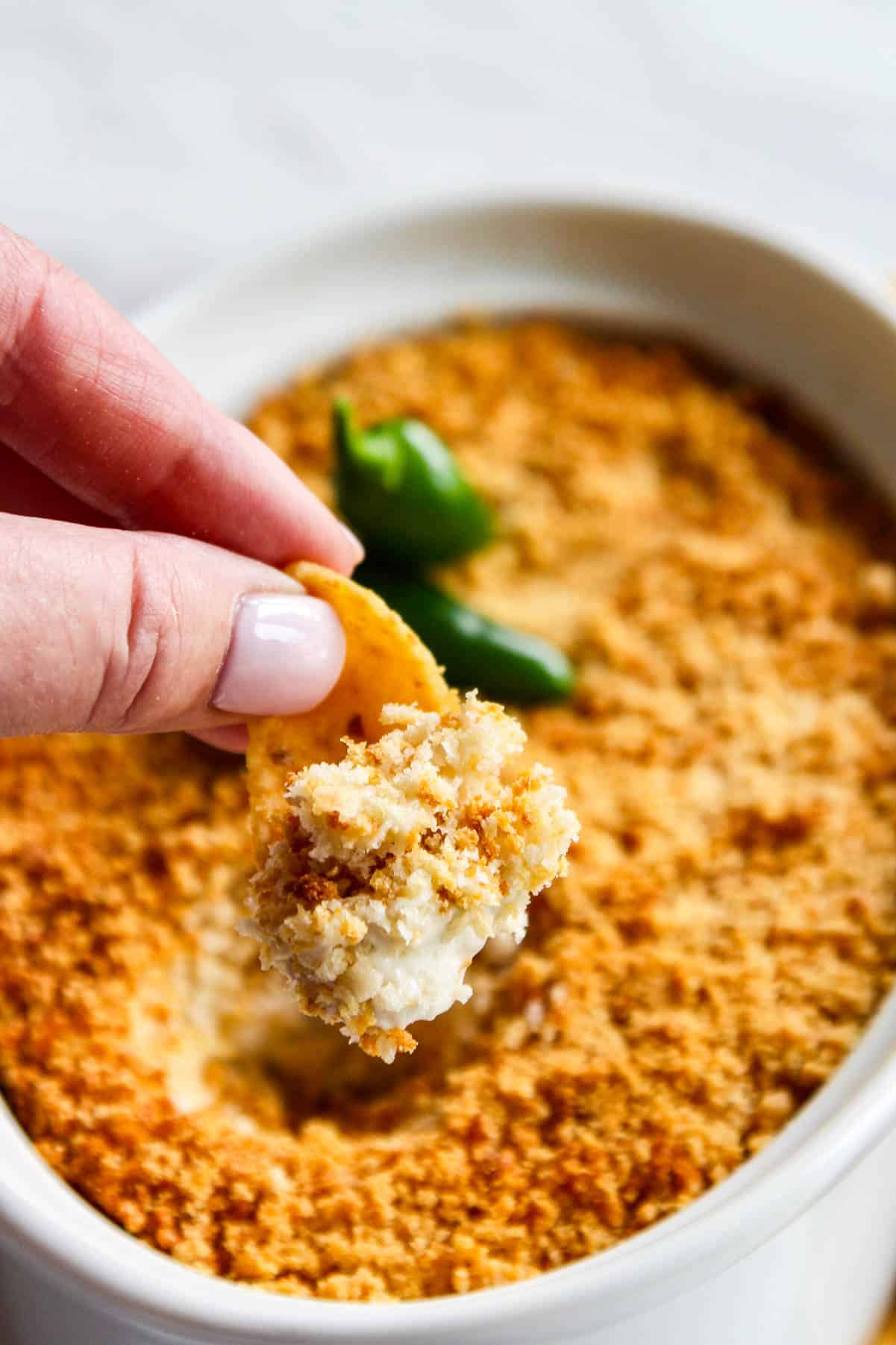 Brie and Bacon Palmiers
Brie and Bacon Palmiers 🥓 baked in 15 minutes with 3 ingredients. You will need store-bought puff pastry, crisp crumbled bacon, and some brie. An easy last-minute appetizer packed with bacony goodness and that classic brie taste…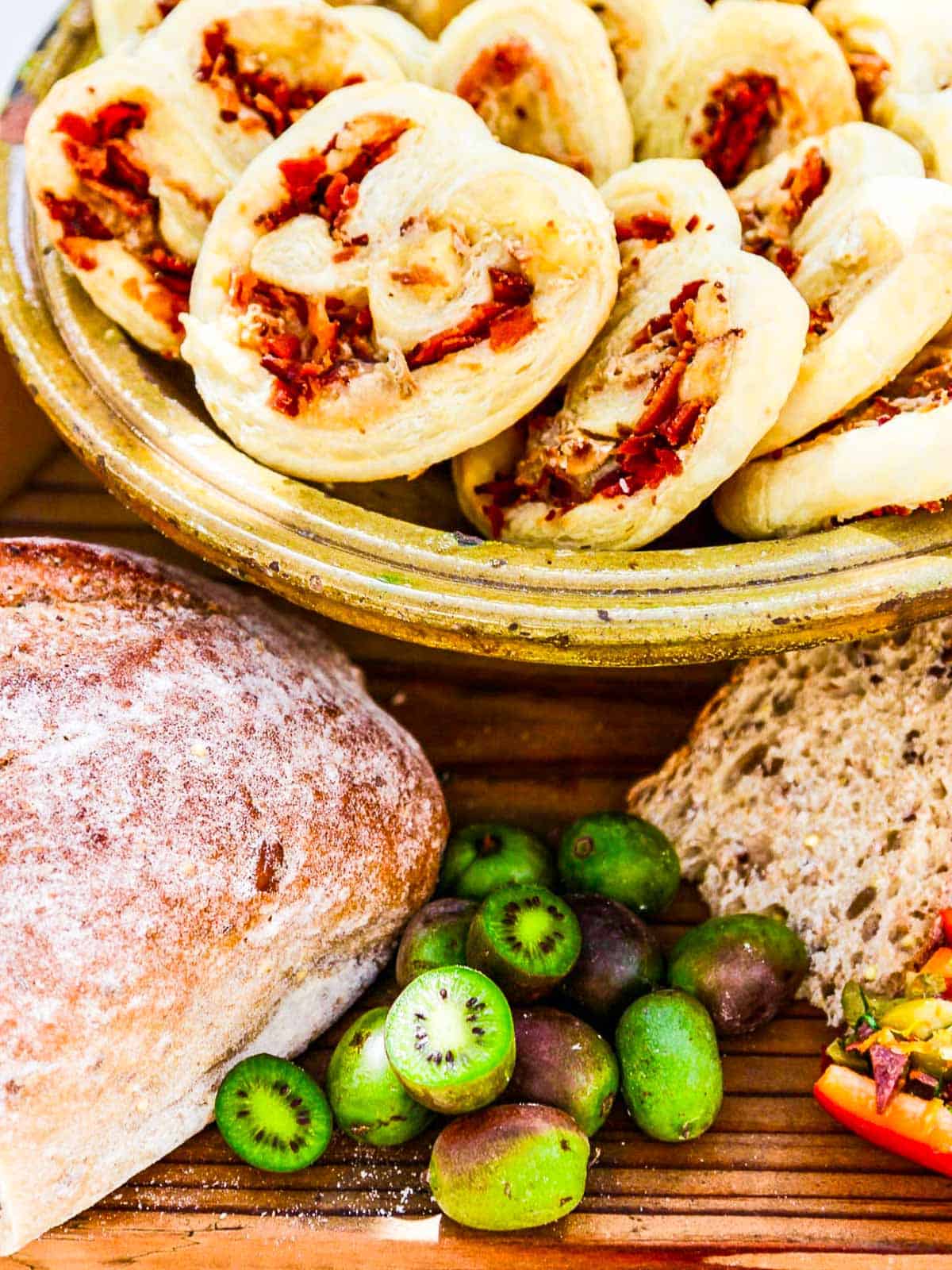 Meyer Lemon Tapenade
Delightfully fresh Meyer Lemon Tapenade🍋 (olive tapenade)is one of the fastest appetizer recipes, and has many other uses in your cooking!
Crunchy Roasted Pumpkin Seeds
Crunchy Pumpkin Seeds 🎃 are a perfect snack and add just the right crunch to a Fall salad like spinach and cranberry for Thanksgiving dinner.
Roasting pumpkin seeds is a Fall family tradition for us. Try this delicious recipe, I hope it becomes a Fall tradition for your family too.
Buffalo Cauliflower "Wings"
Buffalo Cauliflower 🌿 is a healthy appetizer that tastes like "Buffalo Chicken Wings" these are baked, full of flavor, and have absolutely NO guilt. Dip these Cauliflower Wings in blue cheese or ranch dressing...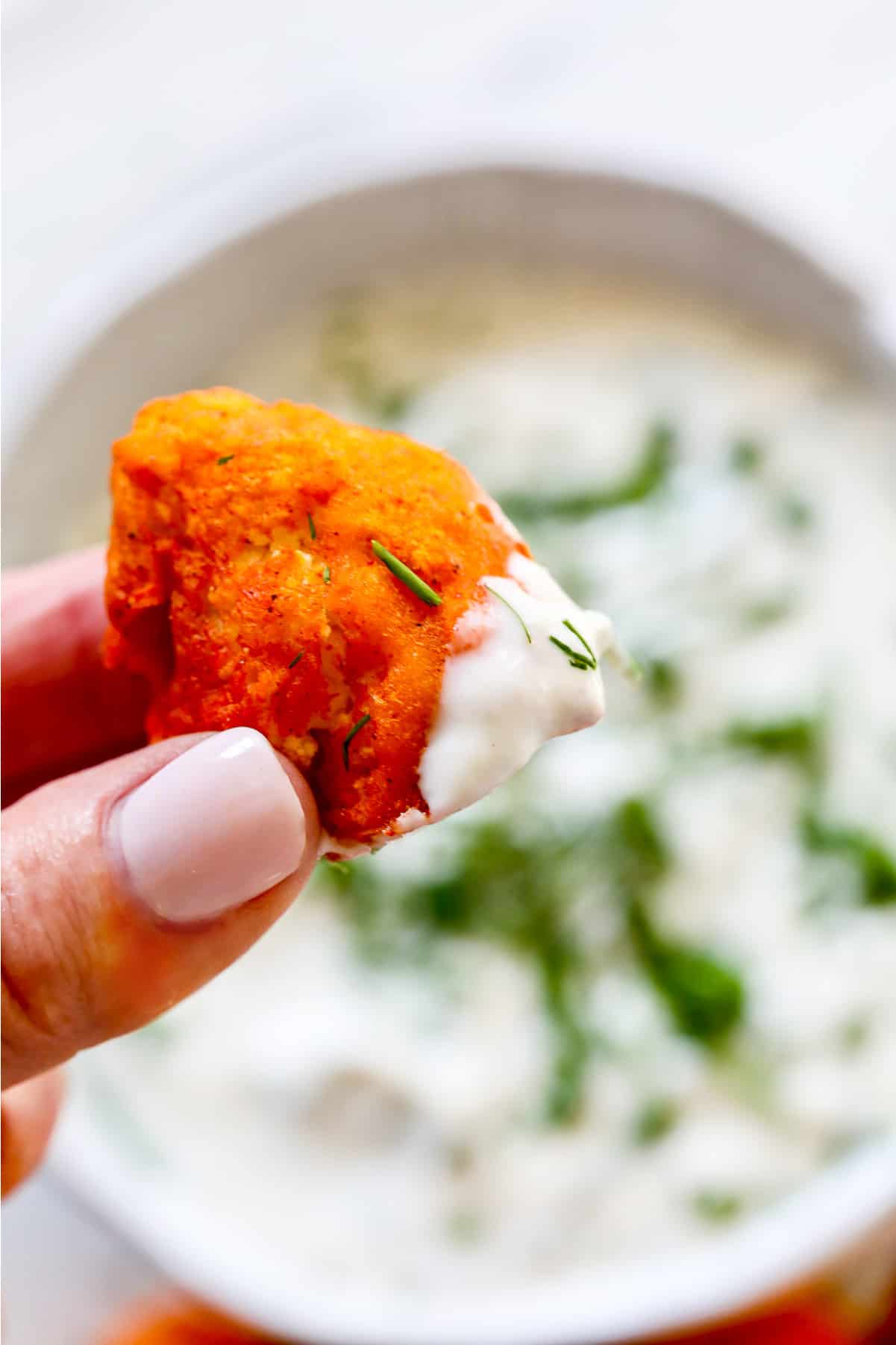 Zucchini Chips
Bake a batch of low-calorie Zucchini Chips 🍋 to scoop into a garden-fresh Lemon-Dill Yogurt Dip. This clean recipe is a healthy appetizer snack idea. What a great way to use up summer squash when it is popping up faster that you can pick it.
The crisp crunchy coating is so unexpected, and the dip is guilt-free...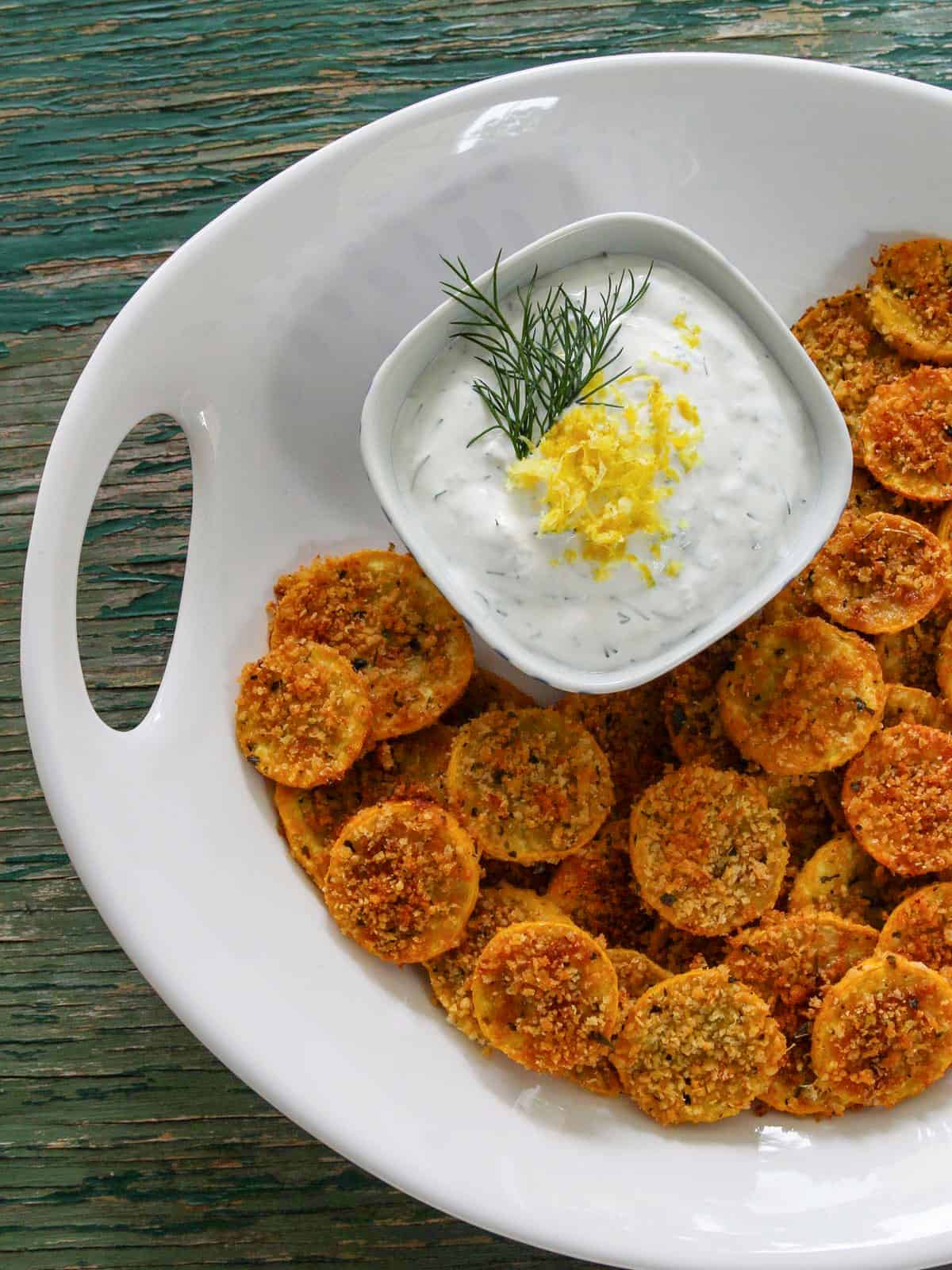 Shrimp Cocktail
An easy appetizer and party food, Shrimp Cocktail 🍤 is made by oven roasting large shrimp, then dip them in fresh homemade cocktail sauce!
This recipe is one of my favorite things to serve for happy hours, holidays, and celebrations. Roasting shrimp is the way to go versus traditional boiling, it's so much easier, and the roasting adds deep rich flavor...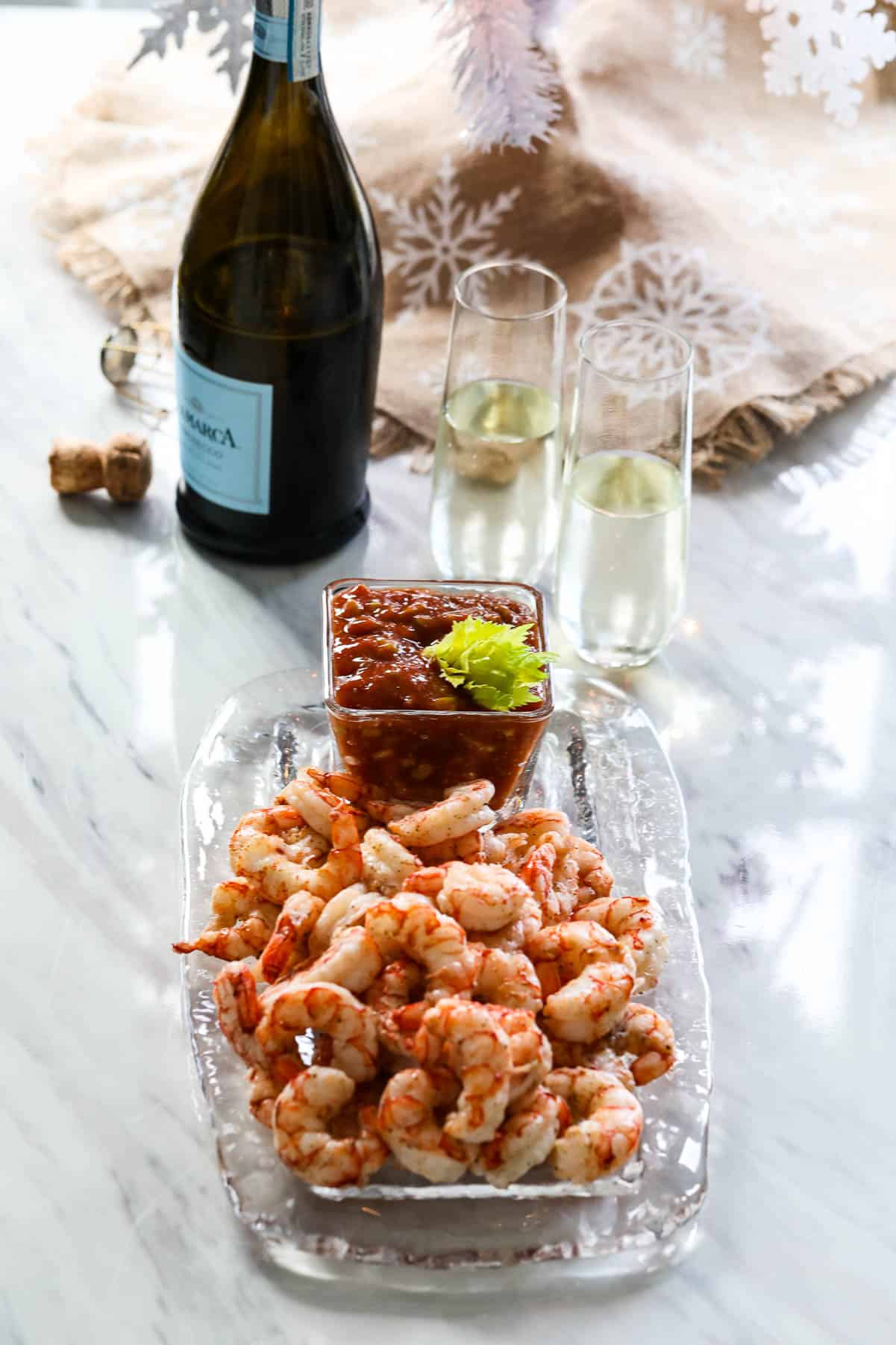 French Onion Dip
French Onion Dip 🧅 is an easy appetizer with caramelized onions and fresh ingredients. This party appetizer tastes even better if made ahead.
Whip up this homemade onion dip, and take a look at all the creative ways to use up leftovers (if there are any)...
Autumn Deviled Eggs
Who doesn't love deviled eggs? A famous holiday and party appetizer, these Autumn Thanksgiving Deviled Eggs 🦃🍁 simply take a classic deviled egg recipe and add a couple of Fall twists...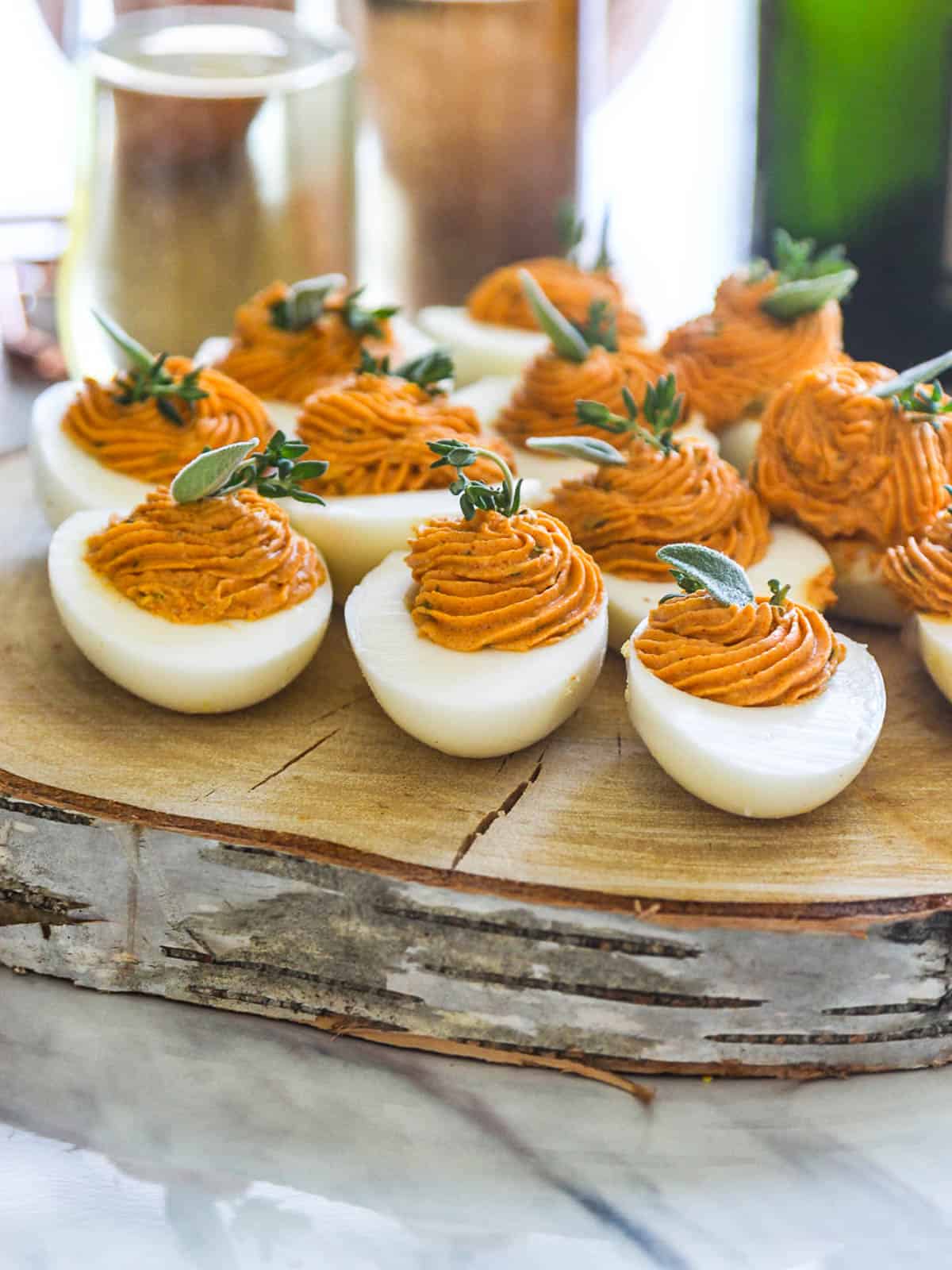 Signature Fall Cocktails For Thanksgiving
Serve Thanksgiving Appetizers with these Aperol Spritz drinks on an Autumn decorated buffet table any time in the Fall season.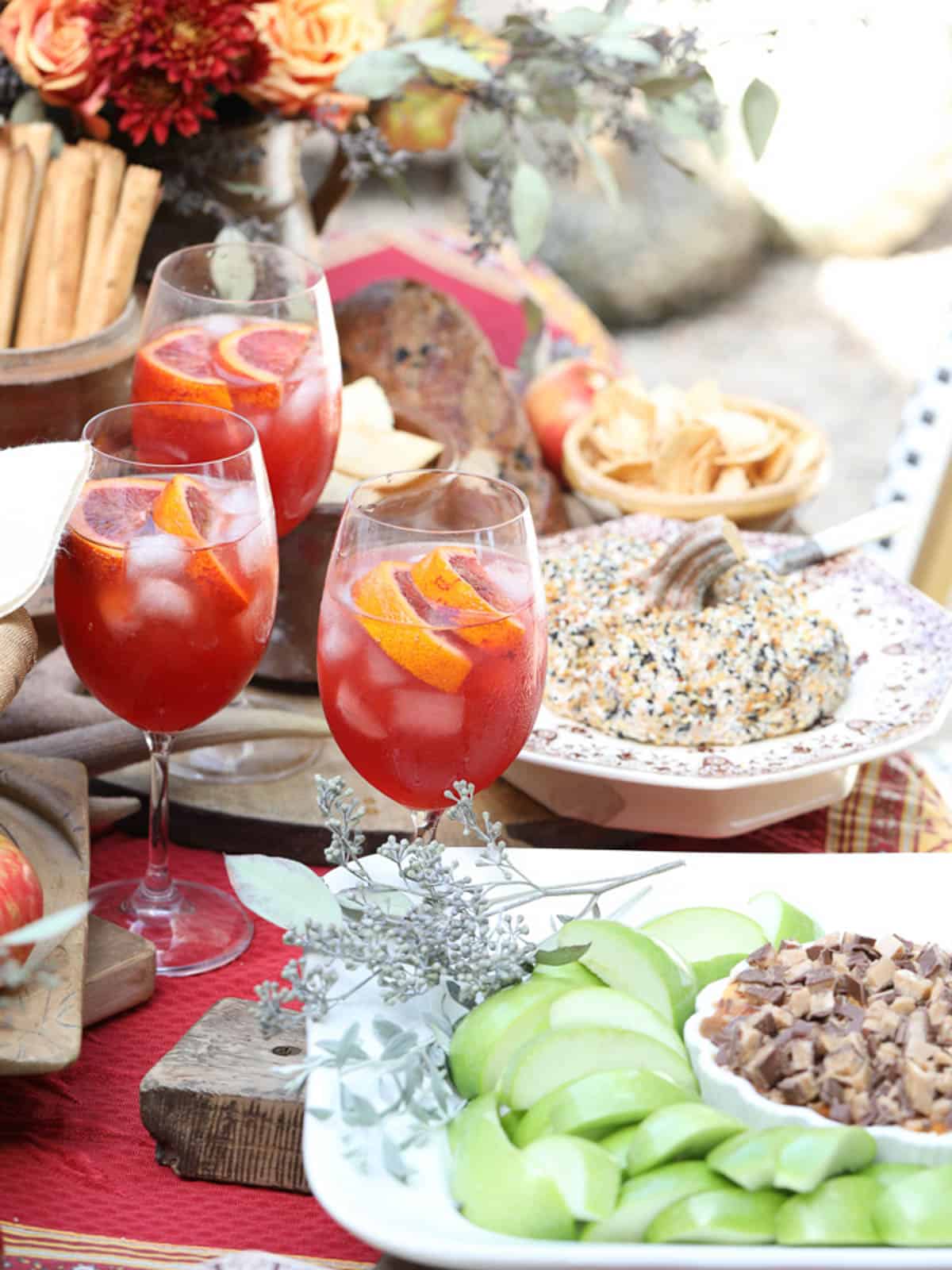 A wildly popular cocktail to pair with appetizers is Fireball Cocktails 🔥🥃 ...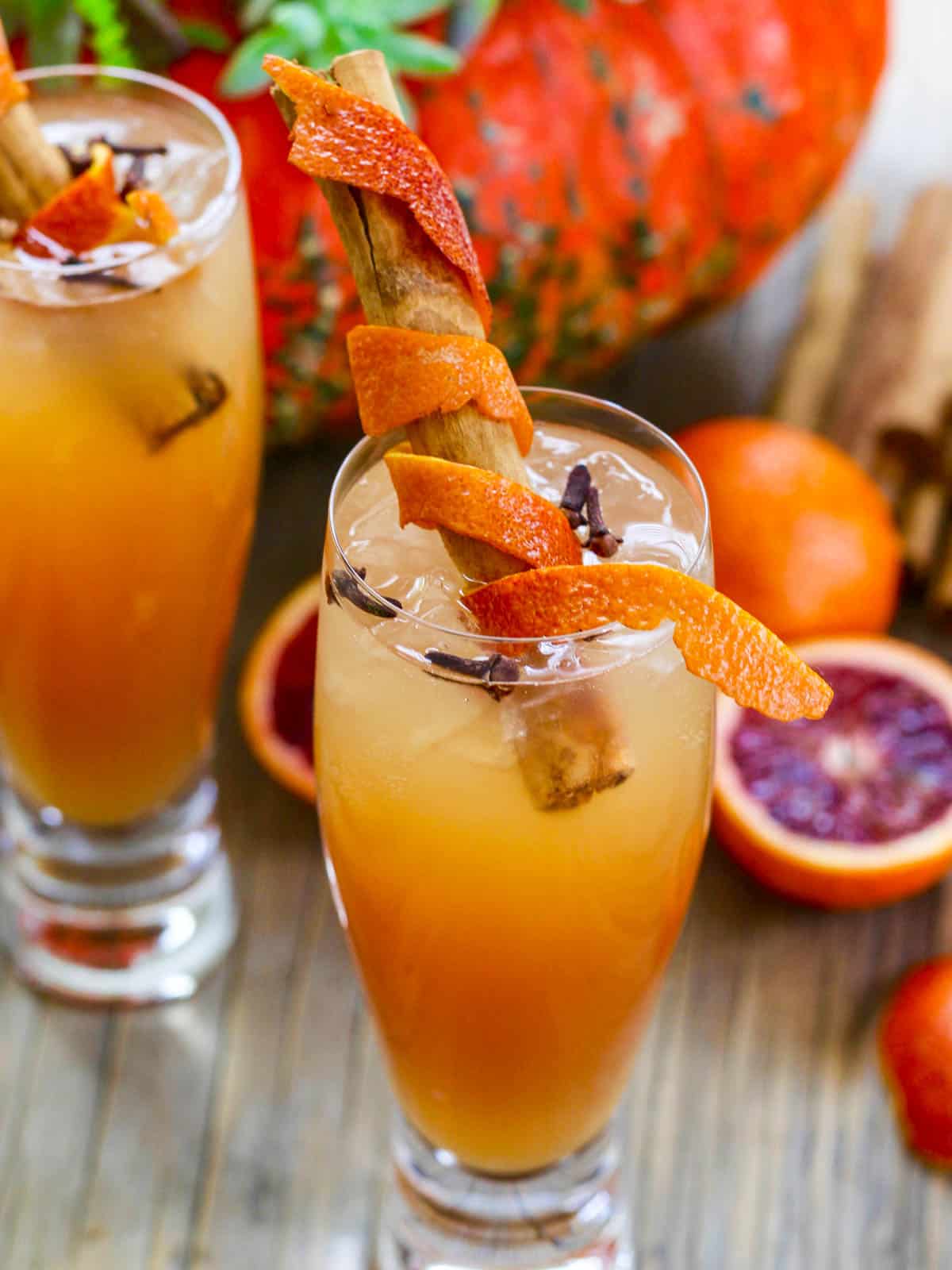 Both are great for any Fall party, you can also have ice tea or a festive punch like my Fireball Punch ☄️🥊...for a large party.