Last Updated July 8th, 2023 at 05:21 pm by Lisa
Welcome!
Hey Everyone, I'm Lisa! And we are SO glad to have you here on Delicious Table®.
First, thank you for being here, YOU are why we are here sharing culinary passion together and cooking incredible food as home cooks.
I am the food writer, photographer, recipe developer, social media manager, content creator, and producer at Delicious Table®. It is a lot of hats to wear, and I love it all!
About Delicious Table

® Recipes
Delicious Table features everyday American comfort food, simple family dinner recipes plus side dishes, holiday recipes, and party food. Oh and don't forget the appetizers and desserts!
Let's throw a Summer party in my Southern California kitchen! Maybe a juicy Cheeseburger dripping with Burger Sauce? Would like a side of Baked Beans and Potato Salad? And help yourself to a big slice of Ice Cream Cake or patriotic Flag Cake this July 4th!
I feature everyday American comfort food, simple family dinner recipes, and holiday food. You will find amazing ideas for Thanksgiving, Christmas Dinner, Halloween, Easter, July 4th, and so much more. I like to keep my recipes fun, bright, and happy. And most of all EASY for everyone! ❥
Whether it's breakfast, brunch, a picnic, or a game day cookout.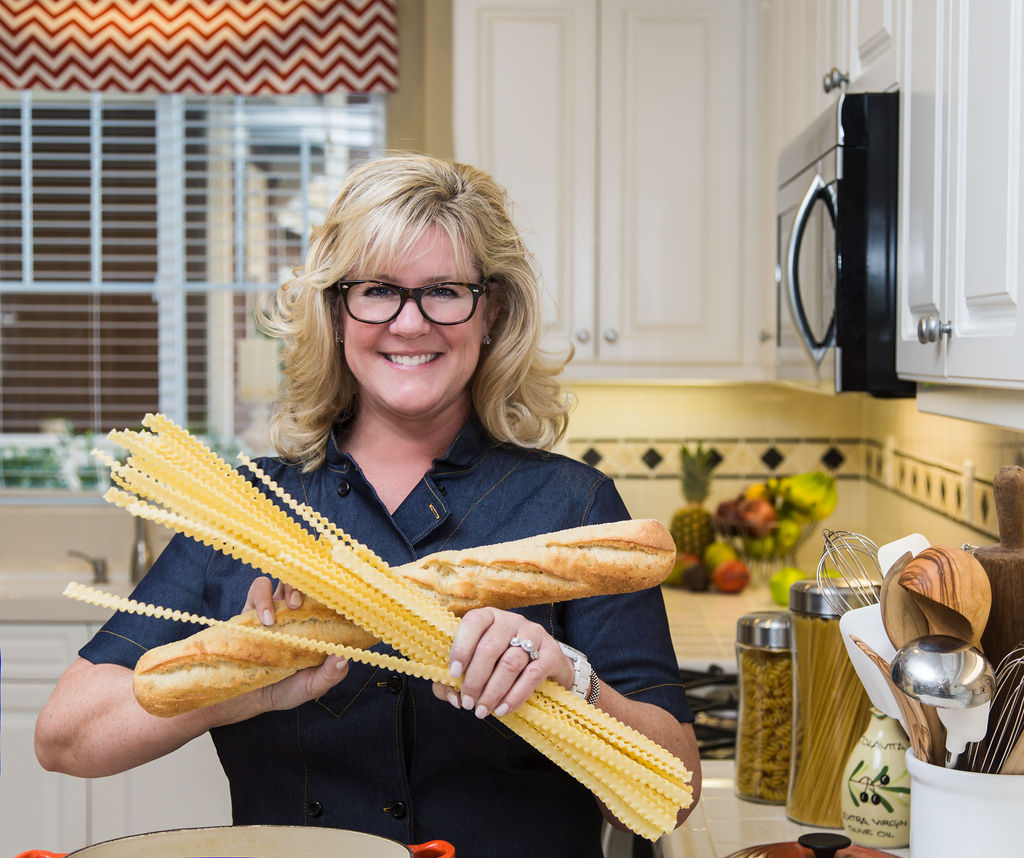 When It All Began
I have been cooking seriously for over 25 years with a strong professional culinary training background, and thousands of recipes in my collection. I come from a "home chef family" of home economists, cooking instructors, even a cookbook author, and a food stylist. So I learned to test each and every recipe MANY times. Making sure it will turn out perfectly for you.
Founded in May 2015, Delicious Table started on a Girl's getaway weekend in Palm Springs. During happy hour, my cheeky friends convinced me to publish my recipes online. And so I did. It soon became my way to celebrate all the holidays and special occasions with friends and family.
Cooking & Recipes
I love to entertain with easy appetizers, cocktails, dinner, picnic food, potluck ideas, game day food, and cookout recipes all inspired by Southern California living. My "go to" entertaining favorites are my Lemon Butter Lobster Ravioli and Cherry Balsamic Pork Loin.
For decades I have taken professional culinary courses and sharpened my home cooking and kitchen skills. Travel adventures have led me to explore farmer's markets all over the world. No trip is complete without a cooking class! From Peru to South Africa, the Caribbean, Mexico, and most recently South America. My favorite souvenirs are new ingredients and recipes Some are Cuban Mojitos, the all-around BEST BBQ Rub, and an incredible Cheese Soup.
You will find bright happy food and simple recipes like Christmas Punch, perfect Roast Turkey, or Christmas Soup for the holidays. And most importantly, how the heck to Make & Reheat Mashed Potatoes 5 Ways. Oh and let's not forget my super popular Homemade Dog Food, which is Sassy Girl approved! After all, a delicious life is all about good food! – Lisa.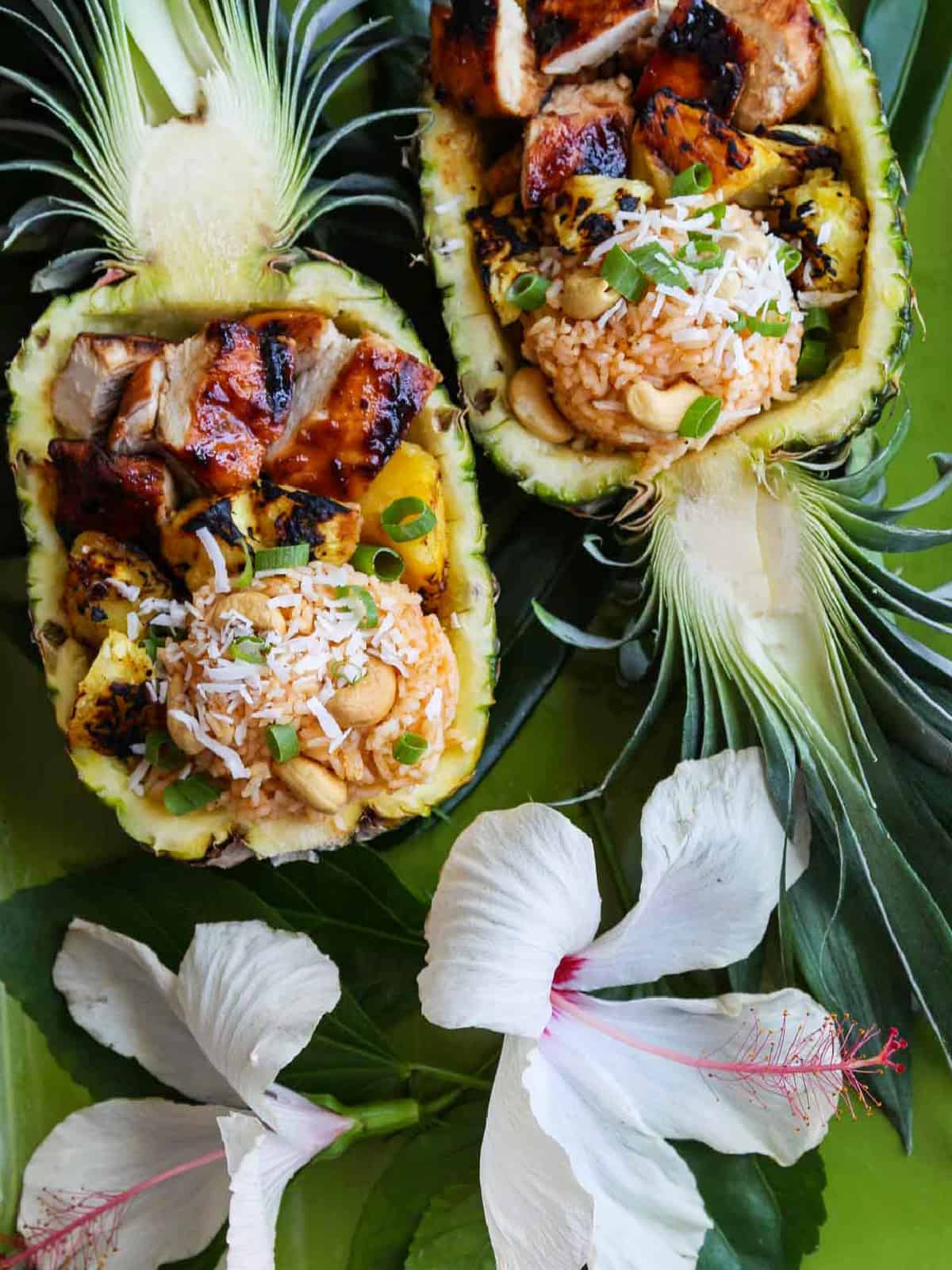 Kitchen Tips
Besides all the delicious dishes, we know a lot of our readers love cooking techniques and kitchen tips.
We never assume you know exactly how to dice a mango or clean leeks, we show you step-by-step in full beautiful photos so you can make the recipe perfectly each and every time!
Cooking Gear & Gadgets
As an Amazon Associate and Affiliate Marketer, I earn from qualifying purchases made out of my shop. If you click a product affiliate link on Delicious Table and make a purchase, I receive a small commission at no additional cost to you, ever! I own every cooking product I recommend and love how they perform. Happy Cooking! Lisa XO
Culinary Adventures
You will also find a section of my Culinary Adventures, that includes my local and world travel food experiences. Many times, I come home and am so inspired, I recreate recipes from cooking classes and things I loved while visiting the country. Take a look at my Cuban Mojitos or Mexican Pickled Onions that are incredible on tacos! Oh, and I got a top secret recipe from a hotel in Texas for Cheese Soup that is simply divine.
We LOVE When You Rate Our Recipes!
At the bottom of each recipe is a place to leave comments and a 5-star rating in the box (we get all giddy with those 5-star ratings!)
This really helps us know if you loved a recipe, ask any question in the comments, and we will answer you!
Follow Delicious Table®
Follow Delicious Table® for mouthwatering recipe inspiration, please enter your email address for updates of our latest recipes in our weekly newsletter. Subscribe Now
You can see what I'm up to on Instagram, Facebook, YouTube, Pinterest, and LinkedIn.
Visit the Press Page for interviews and features with Lisa and Delicious Table
I've Been Featured On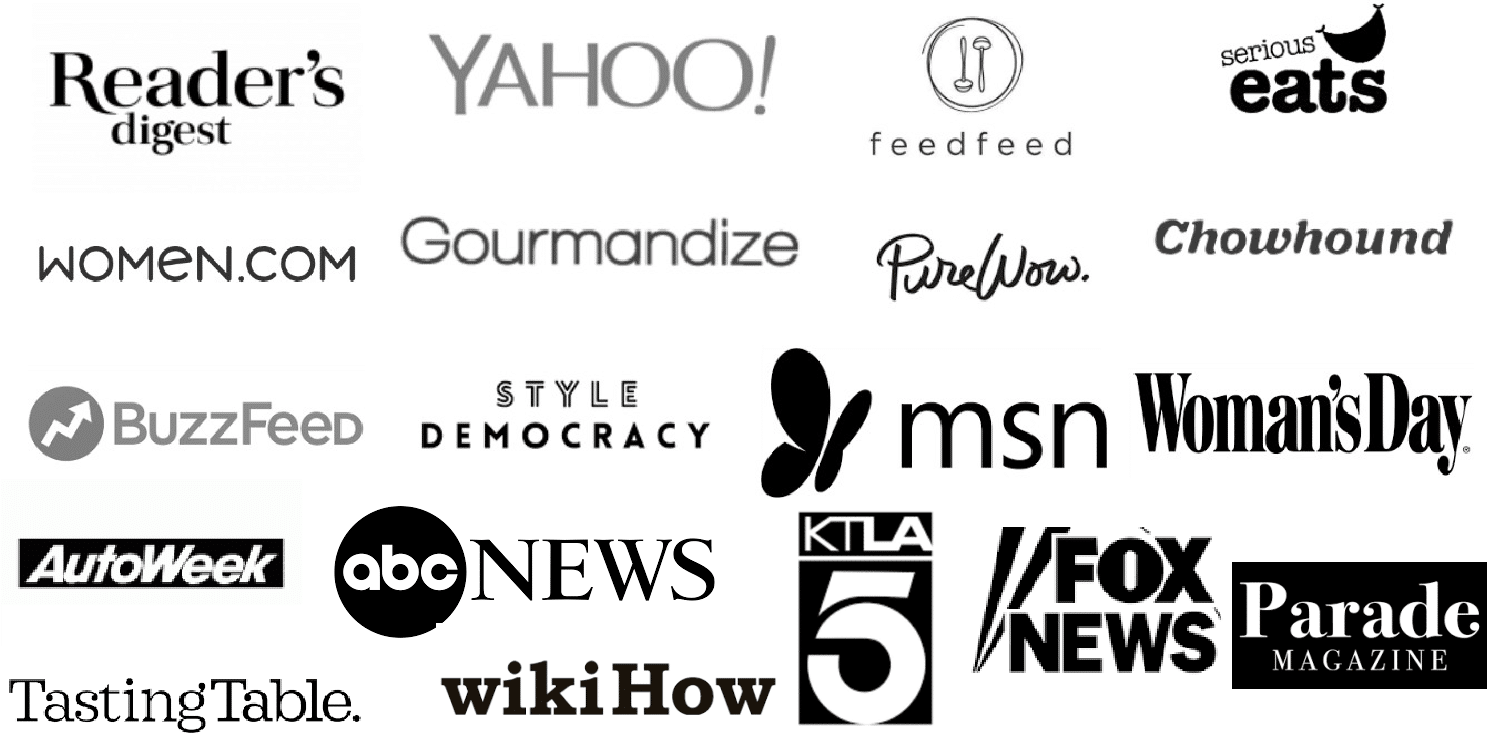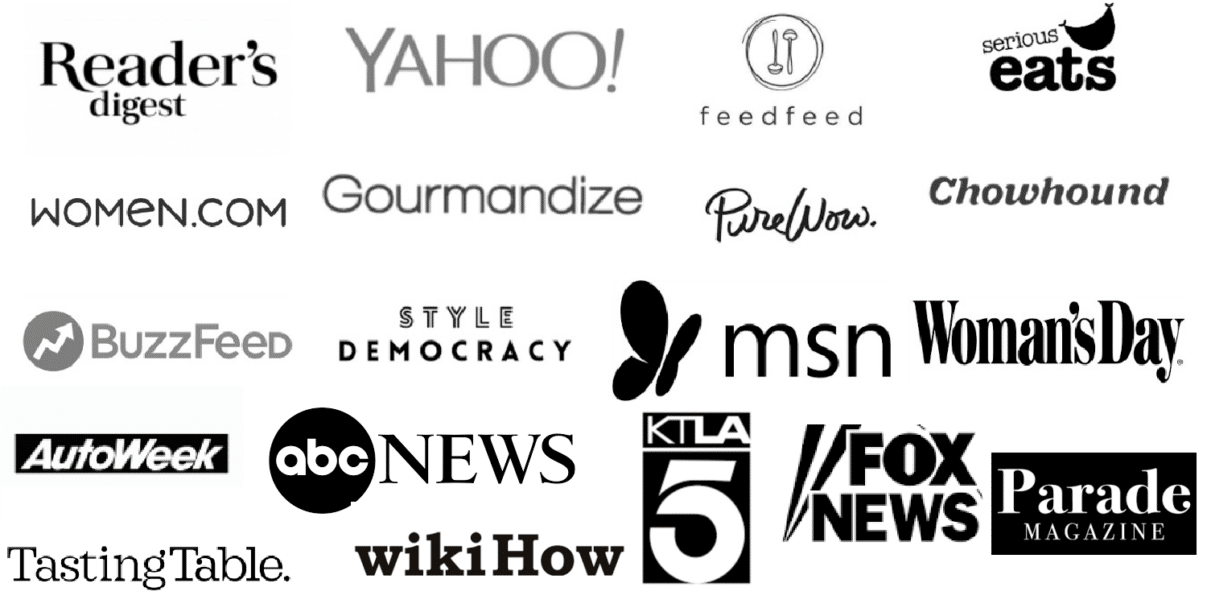 Want to get in touch? I'd love to hear from you! Visit my Contact page.
Interested in working on a collaboration with Delicious Table®? For my bio and info about collaboration, visit my Partnership page.