Last Updated September 1st, 2022 at 06:50 pm by Lisa
Homemade Christmas Gifts are easy and inexpensive. There are 8 Holiday DIY food gift ideas here including Chocolate Chip Peppermint Cookies, an edible Candy Plate, Peppermint Vodka to make Candy Cane Martinis, Preserved Lemons, Candied Pecans, BBQ Grill Rub, Flavor Infused Gourmet Salts, and Dog Biscuits personalized with doggies name.
One of these gifts will be sure to make someone very happy. Handmade gifts are so fun to make and people really love to receive them.
For as long as I can remember, I made Christmas gifts during the holidays. I have even made handpainted boxes, wrapping paper, and even stockings. But food gifts are the best kind of gifts if you ask me...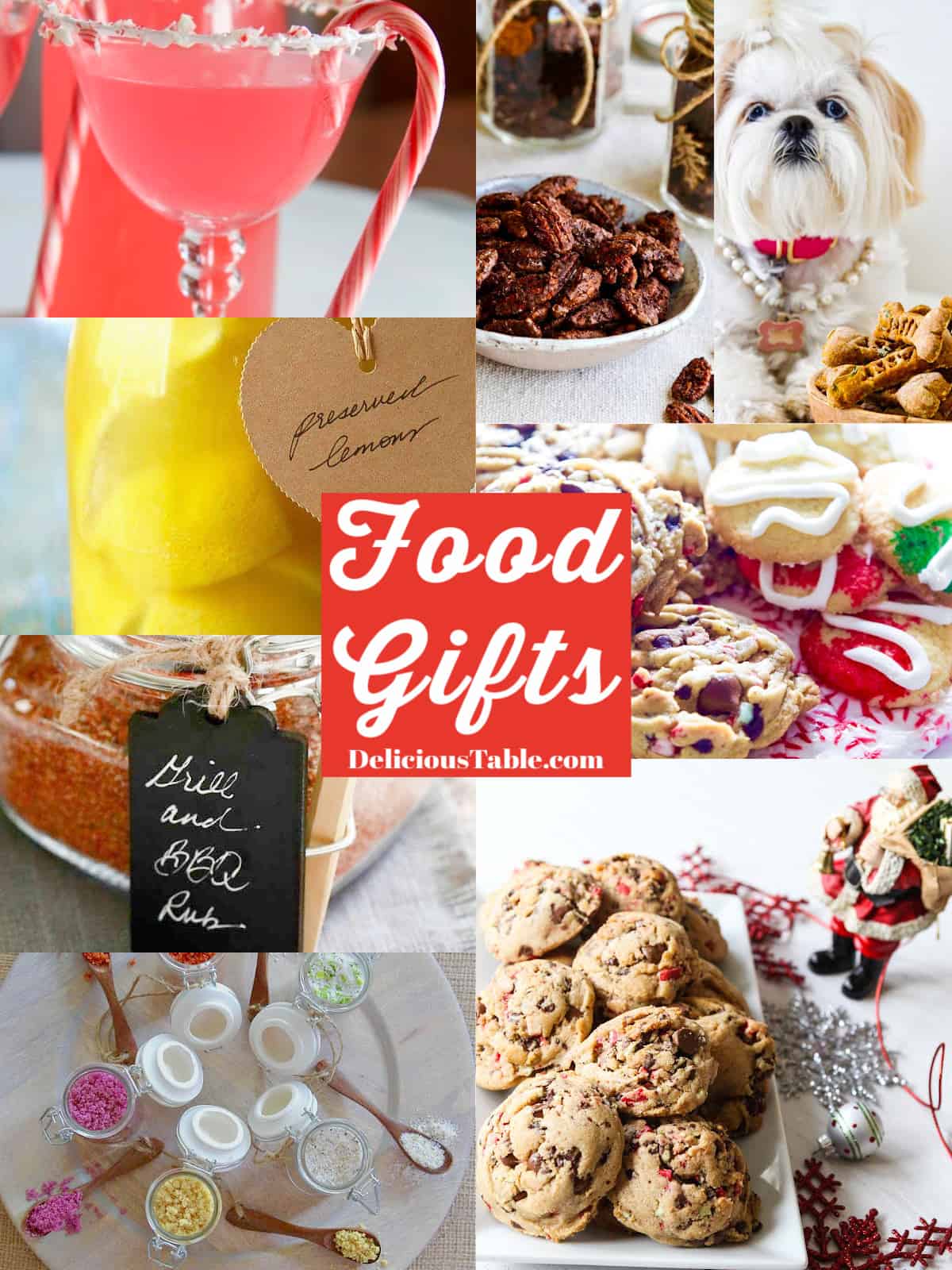 Chocolate Chip Peppermint Cookies
Santa's Chocolate Chip Peppermint Cookies are loaded with candy cane peppermint crunch pieces, milk chocolate chips, and minty creme de menthe chips.
Leave these out for Santa or give them as a gift. The Christmas cookies took first place at a cookie exchange party!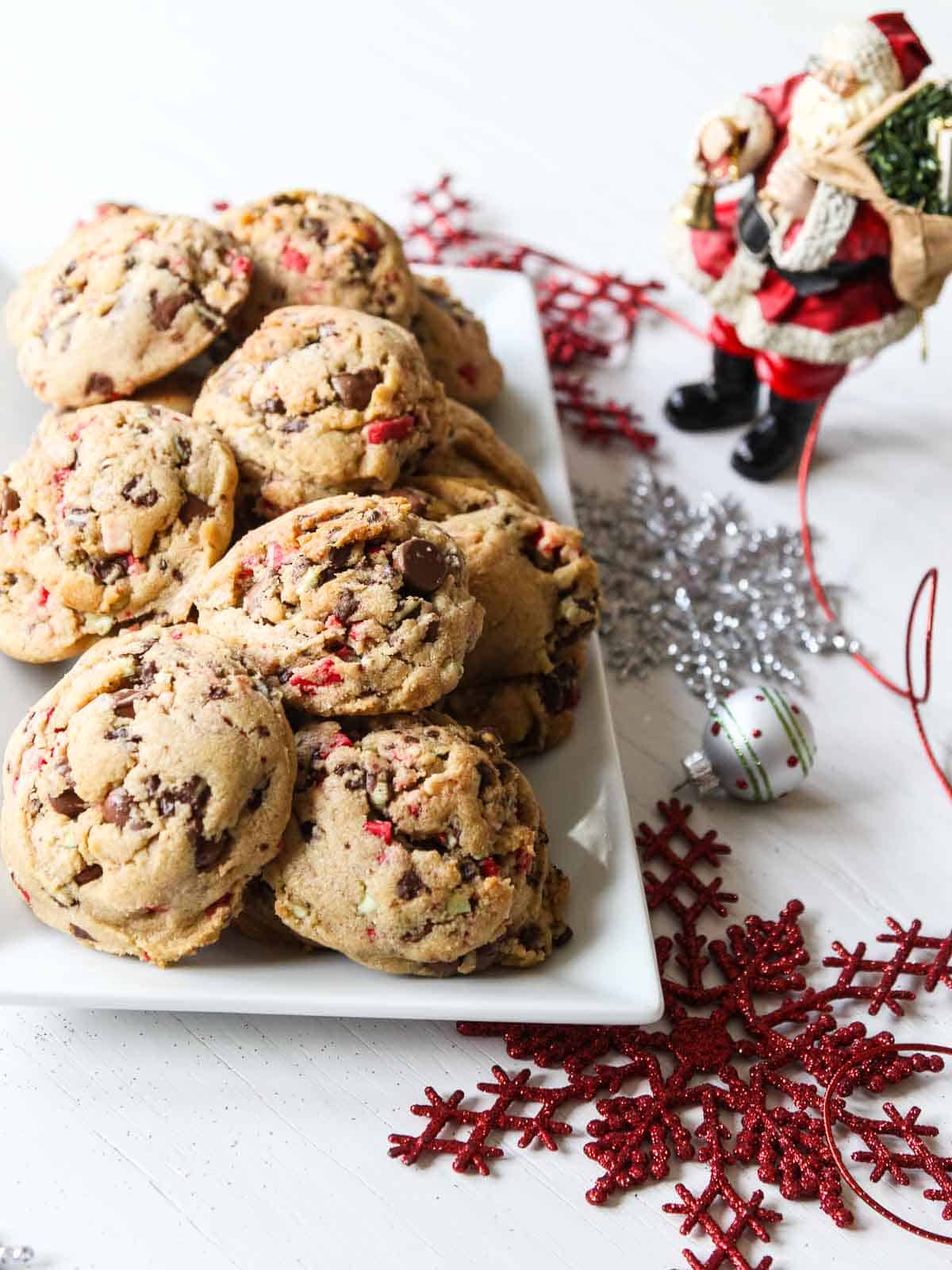 Peppermint Candy Plate ~ Edible Food Gift
Serve mugs of hot cocoa with toppings, or any holiday dessert or treats. Take Christmas cookies on a Peppermint Candy Plate to a holiday party and it will be a huge hit!
I took this candy plate to my cousin's home for Christmas Eve, and they loved it. And yes you can eat the plate, it's just made of candy...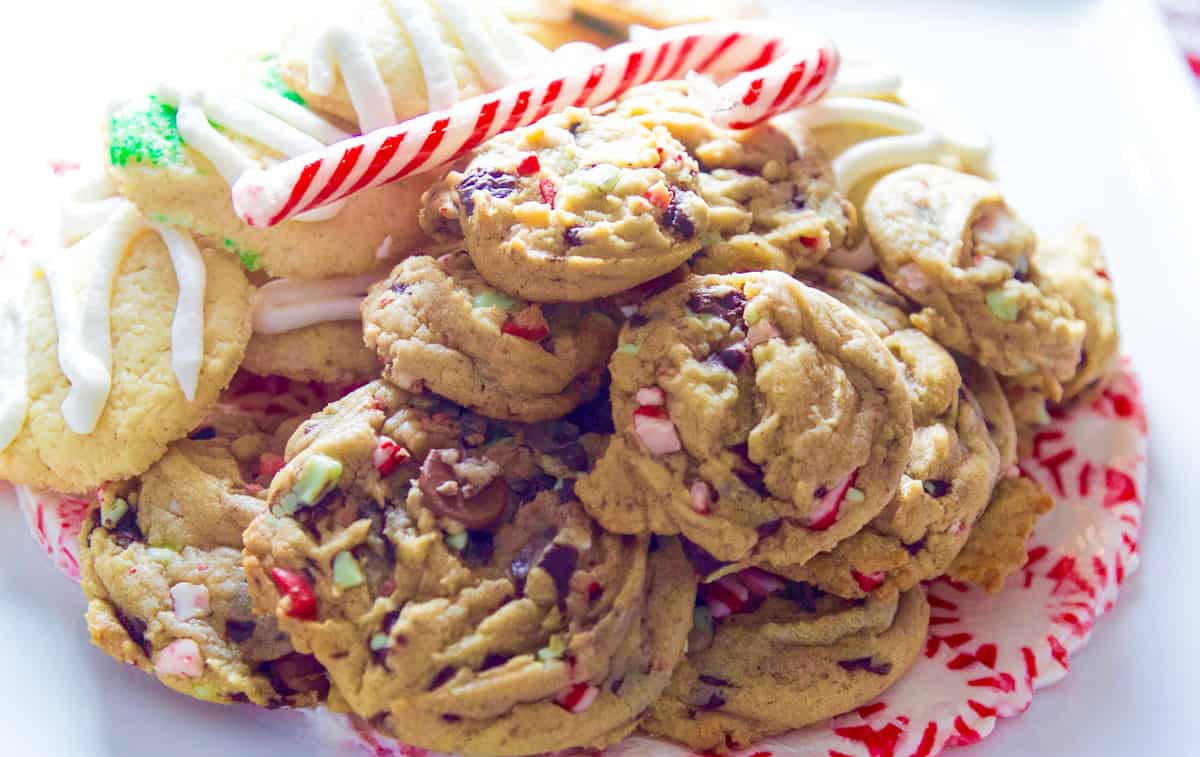 Candy Plate
Make a Peppermint Candy Plate for Christmas in only 20 minutes. Serve cookies, candy, hot cocoa, coffee, tea, festive drinks or holiday cocktails! You need 1 bag of mints, a pan, and parchment paper.
Check out this recipe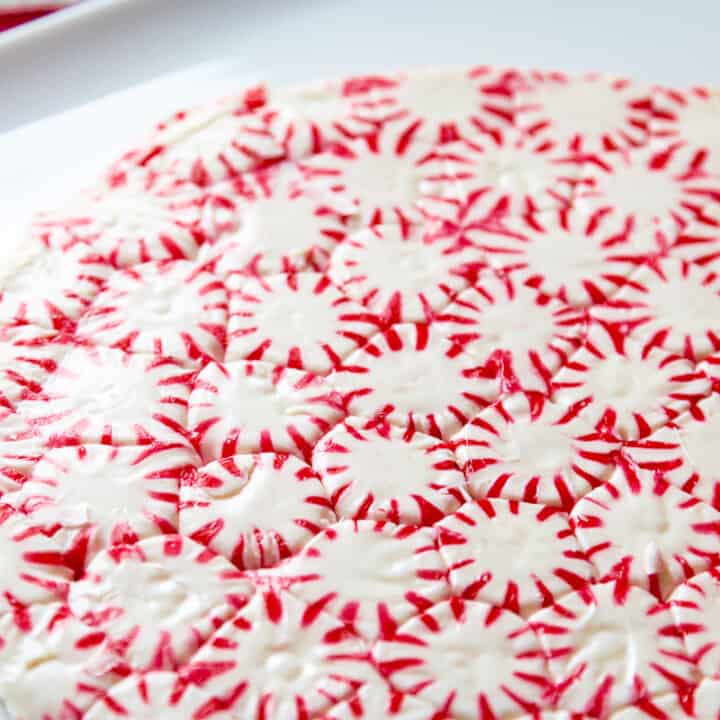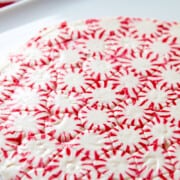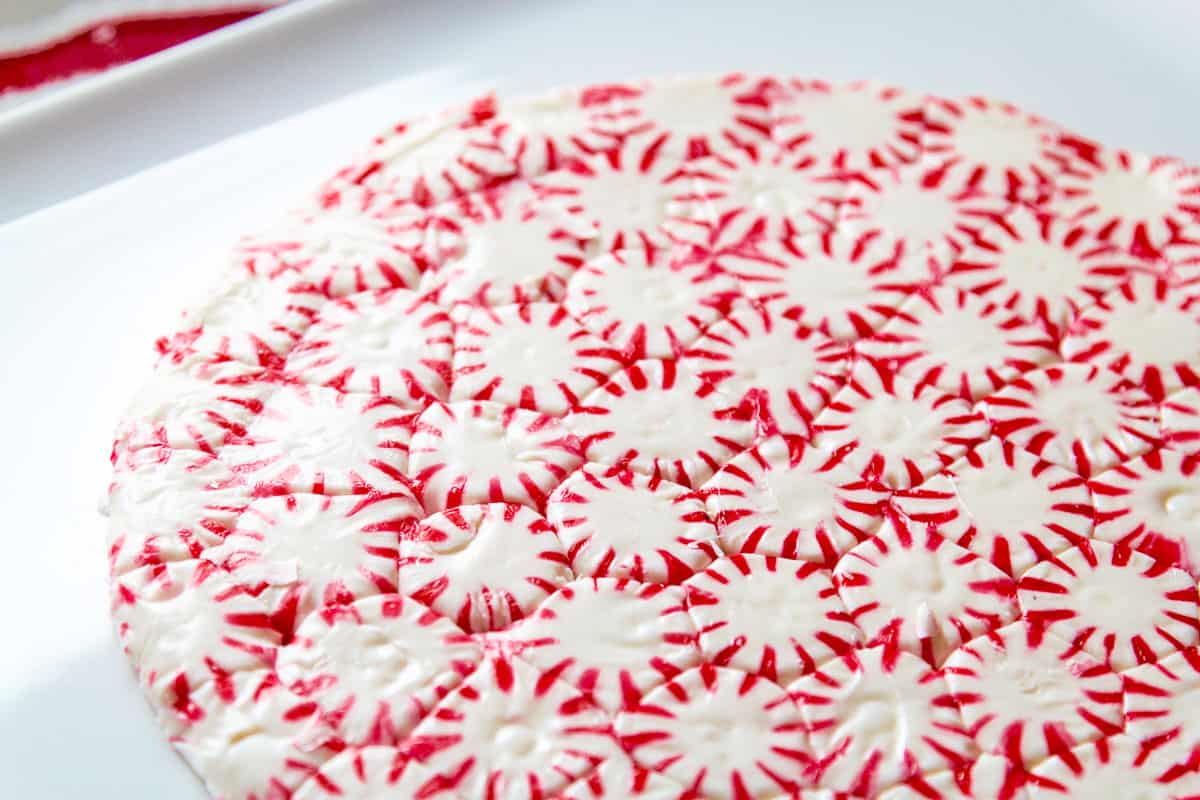 Homemade Candy Cane Vodka
A Festive Christmas party cocktail, Candy Cane Martinis are made with Homemade Peppermint Vodka that makes an easy homemade holiday or Christmas gift.
AND this peppermint vodka is so easy and simple, it's made with vodka and candy canes.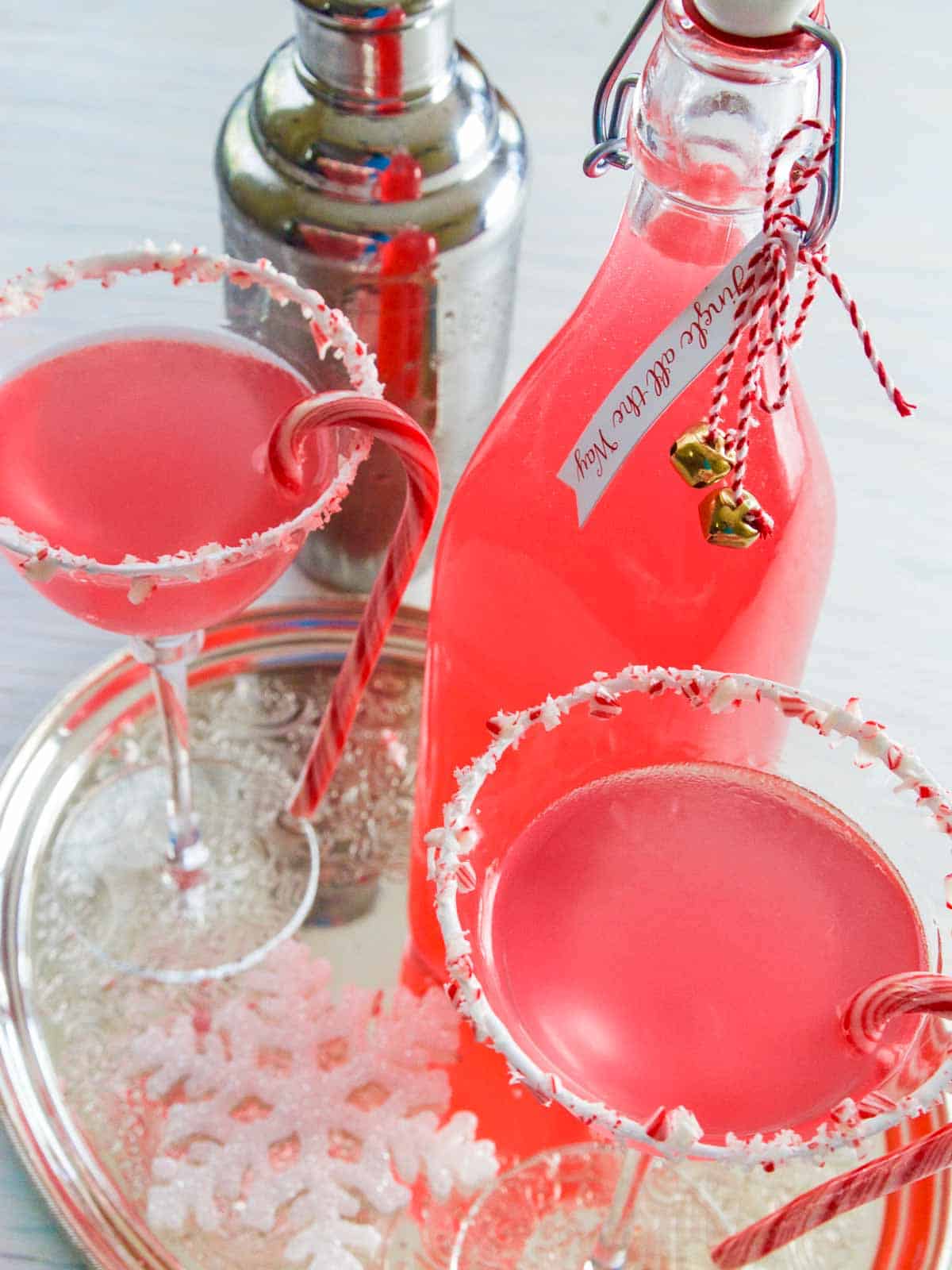 Homemade Grill & BBQ Rub
You can use up extra spices that might otherwise be thrown out or expire, and make your own delicious BBQ Rub.
There are ZERO preservatives in a homemade spice blend!
Makes a wonderful gift to guys, a hostess or a holiday gift, you can personalize your gift tags or label with a cute container like a Mason or clamp jar...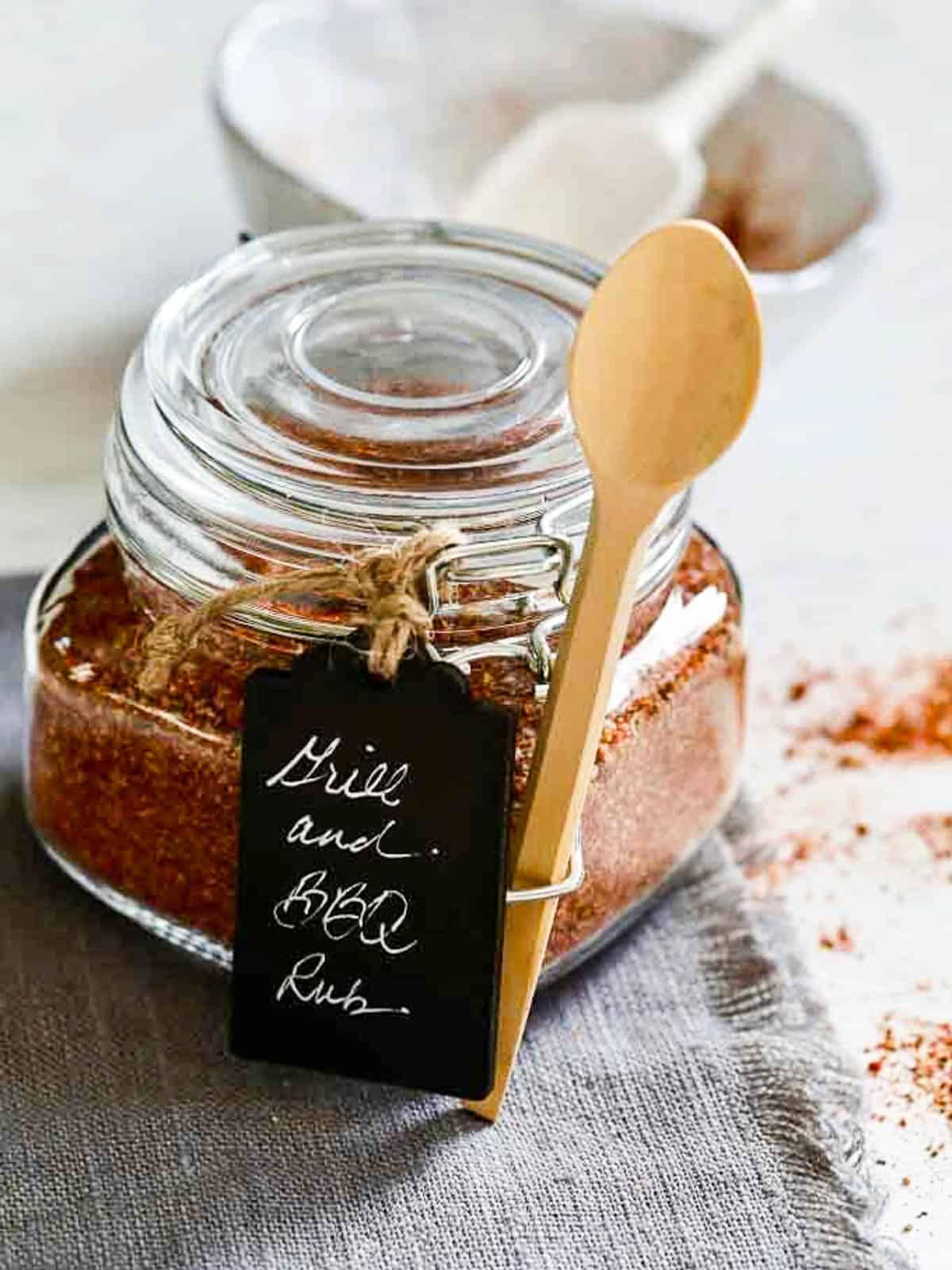 Preserved Lemons
An excellent gourmet gift to give a person who loves to cook. Preserved Lemons add INCREDIBLE fresh intense "lemony" flavor; try on roast chicken, grilled fish, or lemon hummus.
Mix into drinks, salads, and lemon dressings. You can keep adding to the jar all year long and include a card with the recipe and directions on how to use them...
Personalized Dog Treats
Any doggy will love these homemade Dog Treats packed with nutritious pumpkin, peanut butter, spinach, zucchini, carrots, and oats.
It was so fun to make these personalized for Sassy using a cookie cutter with her name on it and believe me she fully approves. You can bake the dog biscuits and gift the personalized cookie cutter!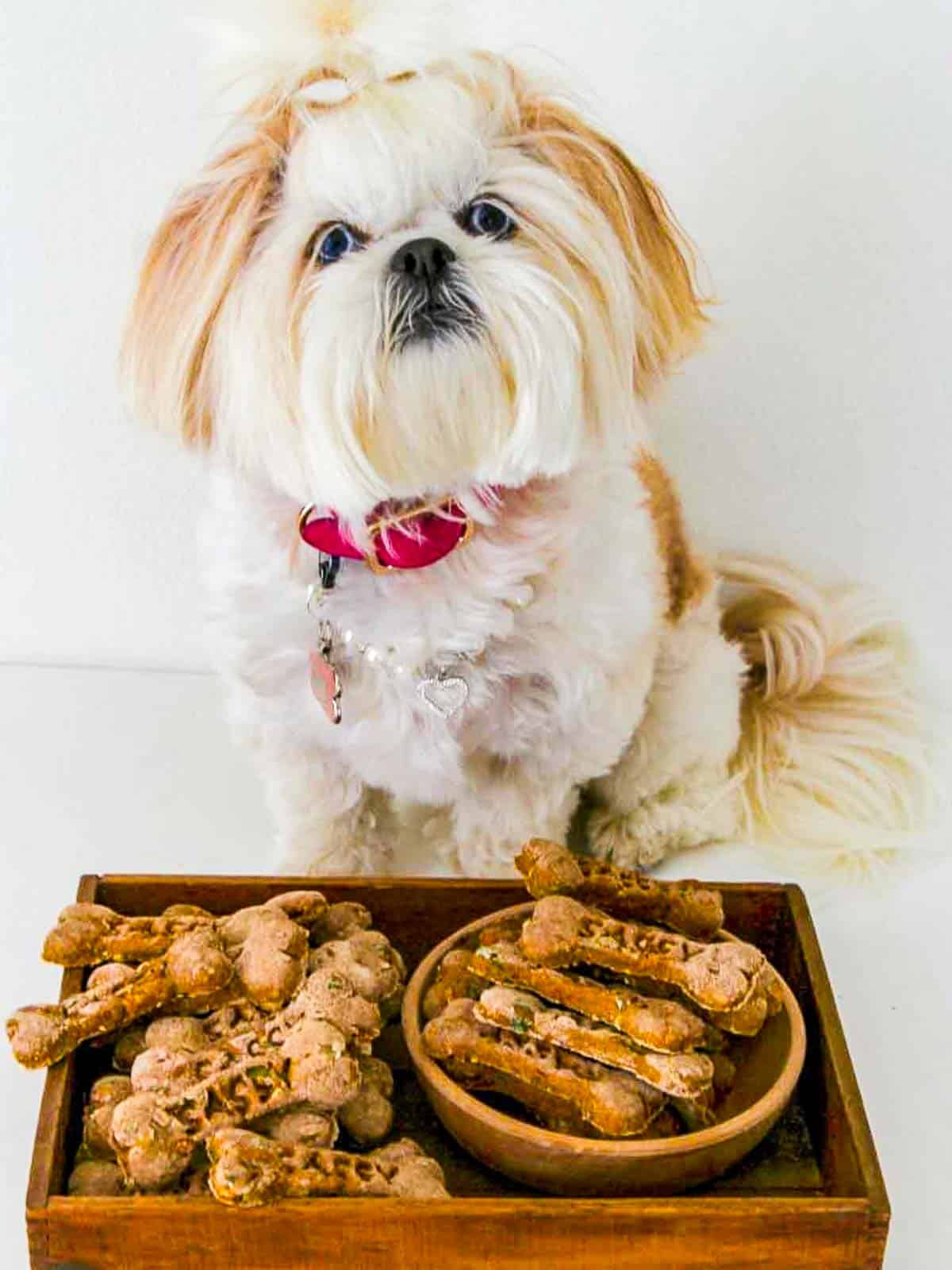 Flavored Finishing Salts
Flavored Finishing Sea Salt Recipes; Sriracha, Pinto Noir, Mustard, Celery, and House Seasoning plus recipe ideas and cooking suggestions!
All the step-by-step instructions and recipes to use finishing salts. My personal favorite is Sriracha salt on Avocado Toast or the rim of a Bloody Mary...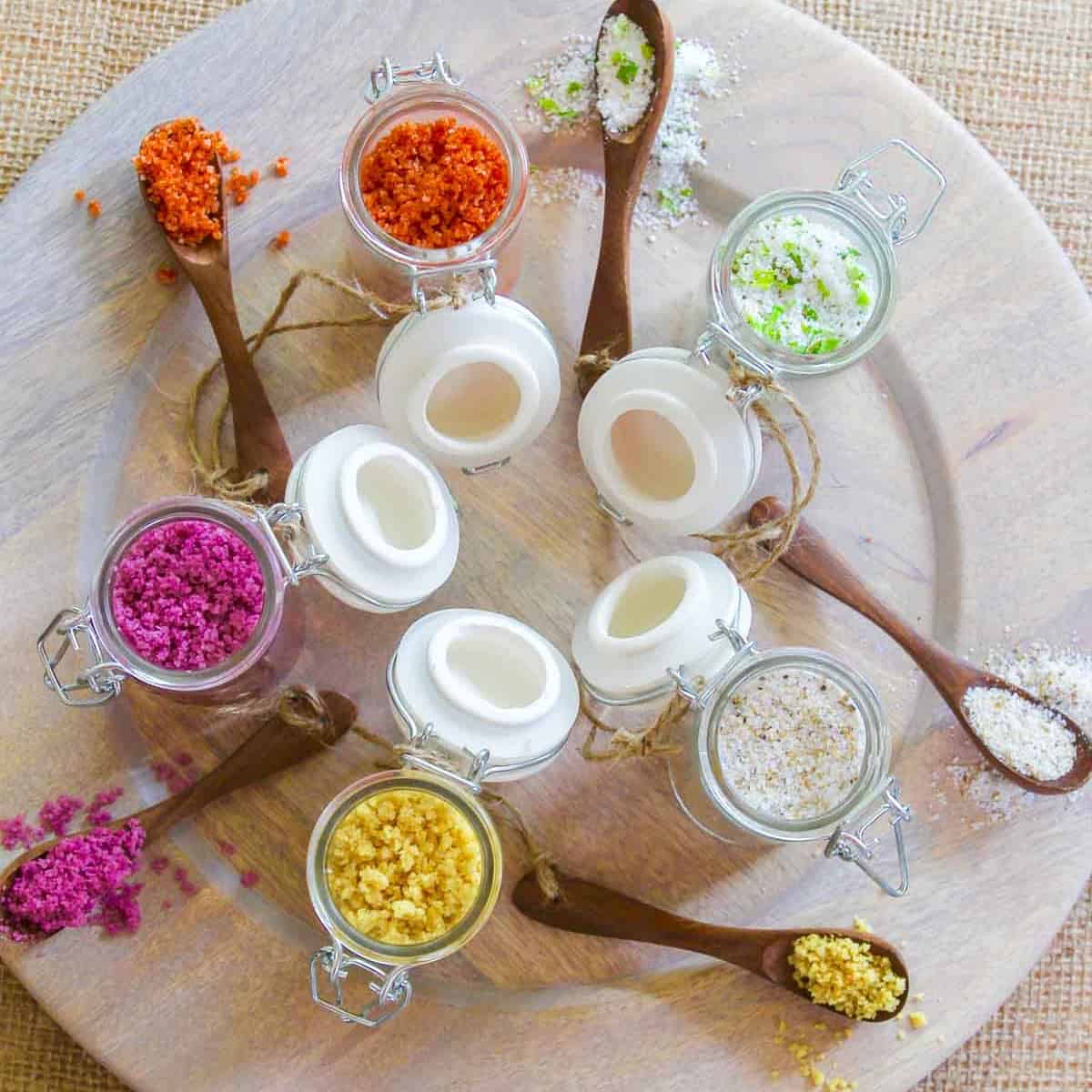 Spicy Candied Pecans
These Candied Spiced Pecans are the perfect mix of spicy and sweet and have all the wonderful flavors of pumpkin pie. They're almost impossible to resist!
Toss these candied pecans on a Festive Holiday Salad to a sweet-spicy crunch, serve on a gorgeous Cheese Board, or a trendy "grazing table", or simply serve with drinks.

Wrap in decorated Mason jars and gifts as a gourmet holiday hostess gift or party favor...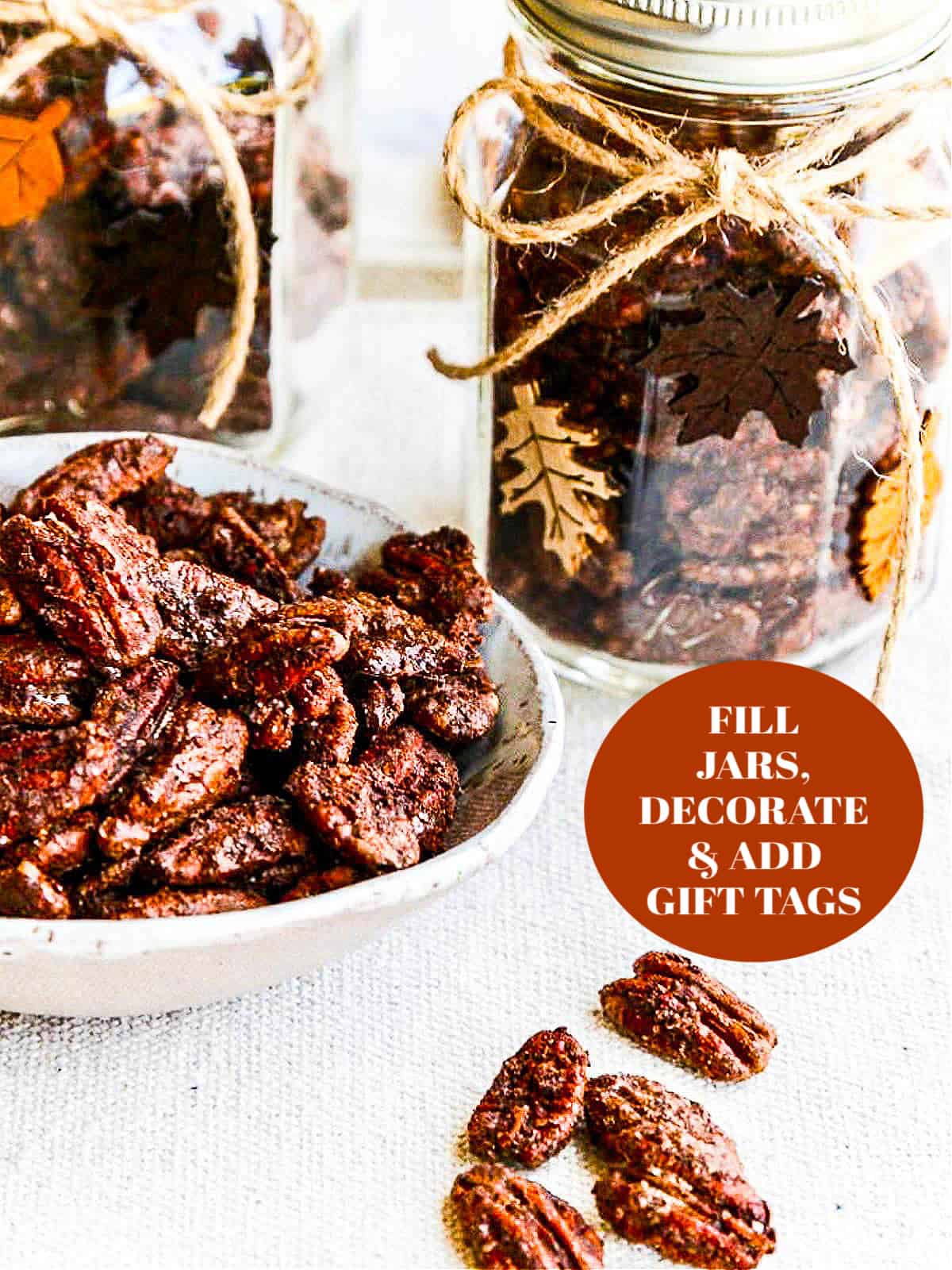 Now that is quite a list to pick from, here is to making homemade simple and inexpensive gifts from the heart. I love gifts that are edible or "sippable" and to enjoy right away.
Wishing you the happiest of Holidays! It's all about loving and giving and cooking. Take a look at all my Christmas and Thanksgiving recipes for more party food inspiration.