Last Updated March 1st, 2021 at 10:27 am by Lisa
No recipe here today! But I do have some yummy food photos (which might make you hungry) from the Tasty Food Photography Workshop with Lindsay, creator of Pinch of Yum.
Behind the scenes at the Tasty Food Photography Workshop with Lindsay, creator of Pinch of Yum. A gorgeous studio filled with light, props, and food..heaven! Lot's of behind the scenes snaps taken during our awesome 2-day workshop.
My sweet husband gave this trip to me as a "dream come true" birthday gift. Thank you, Honey. XO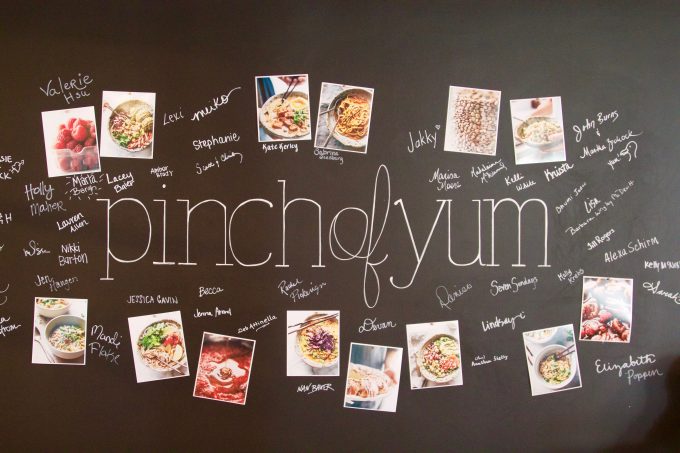 Pin
Ok, excuse me while I geek out. Like, a lot you guys. I don't really get star stuck, or even feel like I would recognize a celebrity if they were right in front of me. But in the food blogging world, Lindsay is a rock star. She and her husband Bjork started Pinch of Yum together, as early food blog "pioneers". They now teach thousands of people how to build their blogs as a business.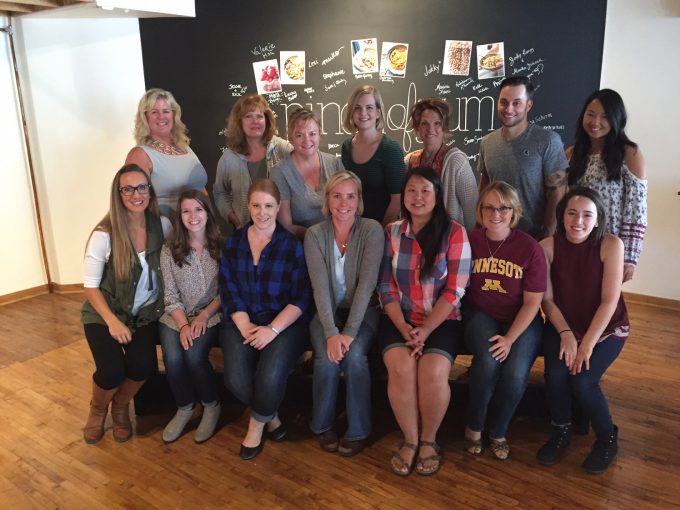 Pin
Lindsay, Bjork, and I share mutual home town acquaintances in Minneapolis. After hearing from our mutual friends, "Lisa, see what Lindsay is doing... you have to check out Pinch of Yum, Lisa, this food blog thing..Lisa, you should do that!". At that time many years ago, I had not clue. No clue what a food blog was, or about anything about social media. And never would believe someday I would build my very own website with my favorite recipes. At that time, I couldn't turn on our huge scary DSLR camera, and take a simple family photo! Hmmm things sure have changed!
One night, after years of encouragement from our mutual sweetly-persistent friends, I did something incredible. I simply googled Pinch of Yum. And I thought, hmm I can actually do this blog thing... right? Little did I know how much I would fall in love with this creative world of food, writing, and photography. In 20 days, I self-built my website, staying up night after night. Once I posted my first recipe, I never looked back. I listened to countless training videos on Food Blogger Pro designed by Lindsay and Bjork, and that is why I feel like I know them so well! Never did I imagine, one day I would stand in the Pinch of Yum studio, with Linday....you guys! (that is seriously me..I might be blushing...) Okay I am.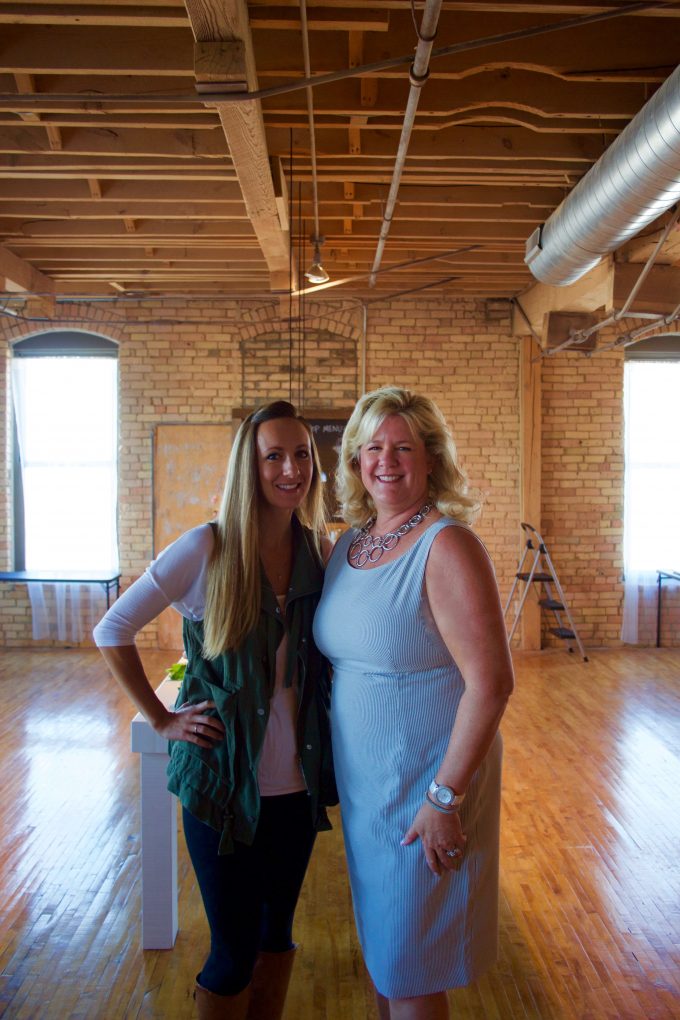 Pin
Pinch of Yum Studio
When you walk into the Pinch of Yum studio, you have to catch your breath. Because you just walked up three flights of stairs! Kidding, kinda... that part is true. AND it is so gorgeous! It literally does take your breath away. Light filled, racks and rows of props, backboards, a test kitchen all gorgeously designed..oh my, it is heavenly and beyond expectations.
I know I took some snaps of the kitchen with the cool Smeg fridge and all, but in the end couldn't locate those photos. Even Sage their beloved dog has a cozy bed to take breaks after a hard day at work in the studio. The studio is nestled a super cool industrial area of Minneapolis, Minnesota, in one of the turn of the century brick buildings recently repurposed for businesses, offices, and studios.
Here are a few things to know about Minneapolis. The people are so nice, they wave at you after they cut you off on the road! (That would never happen in LA/OC). The food scene is incredible and beyond amazing, so many great small chef-owned restaurants, and downtown is so hip, cool, and industrial. So go, just go! And if you message me, I will tell you about a secret speak easy to go check out.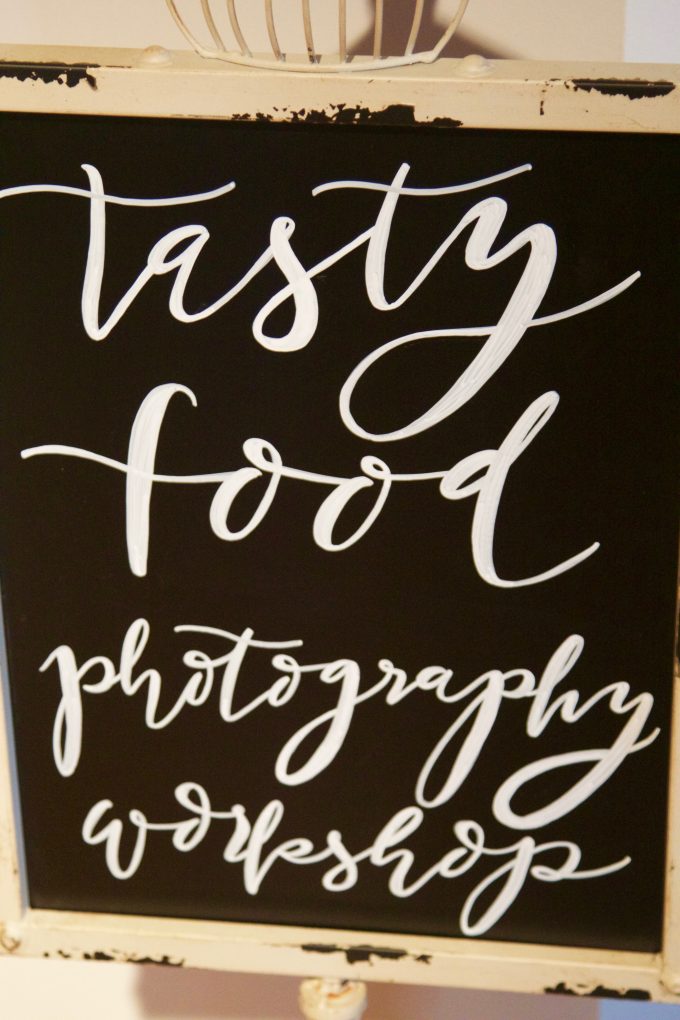 Pin
Props and Styling Tools
The Pinch of Yum studio is a food photographers dream. You will find a "treasure box" of high quality beautiful props, photography backboards, and accessories to practice your food photography. Each student photographs at their own window, and you can try different backboards, napkins, bowls, plates, and utensils for the perfect effect. There are stacks and stacks of gorgeous backboards, and many of them are from the great people at Erickson Wood Works.
If you follow Pinch of Yum blog, you will recognize "the bowl " below. It is special, and I held that beauty for a second. It was made by Lindsay's father-in-law Larry Ostrom who sells his pottery online at Larry Ostrom Pottery. You guys, this place just rocks.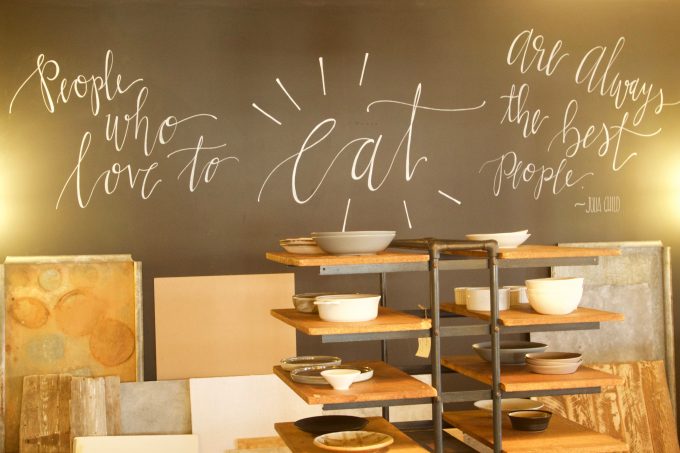 Pin
Tasty Food Photography Workshop
Key "take aways" from the 2 day workshop:
Lighting is everything. E-V-E-R-Y-T-H-I-N-G. A window, preferably North facing with a sheer to soften the glare creates a glow, and a softness that is perfect for food.
Fixed Prime lens (not the zoom lens I was using) will consistently take better shots. Plus I can set the aperture lower and control the shot better. First thing I did when I got home is ordered a 50mm 1.4 fixed prime lens. Thank you Amazon.

First

set aperture 2.2-4.0

Second

set shutter speed 60-80

Third

set ISO 100-1600
Styling Tricks: you can shoot great images on backboards that are not that large, the napkin/fabric makes a shot look amazing. Simple is powerful.
Use Lightroom, and learn to leverage its features and editing efficiencies.
Try to shoot tethered and on a tri-pod when it is darker. You instantly can see how your shots are coming out, and it saves time. Got a new tripod that will do an overhead shot, cool new things are in the works my friends.
Video is not that hard, more on that later. Thanks Alana, you are awesome!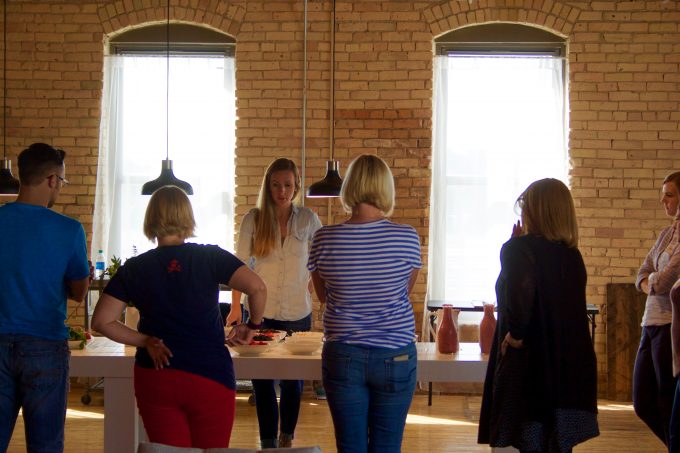 Pin
My Tasty Food Photography Workshop Practice Photos
The Pinch of Yum team had plenty of food to practice with on a table you could practice with at any time. We styled our own dishes, as well as watched Lindsay work her magic on stacks of delicious pancakes, and smoothie bowls. Each of the 11 students had a table and a window with a sheer curtain and perfect lighting. This made the food glow, the colors pop, and a slight sheen to the already gorgeous food. Lindsay also walked us through Lightroom and her key editing steps to bring out the best features of each photo. Lightroom, you and I will be spending a lot more time together in the future.
One day it will be fun to look back, and see how my photography changes and grow. Hopefully it improves dramatically with my new skills from the workshop! Below, many photos might look so similar, but I was learning to control the camera in manual, and one setting makes a big difference!
Pretty berries...love how the colors pop!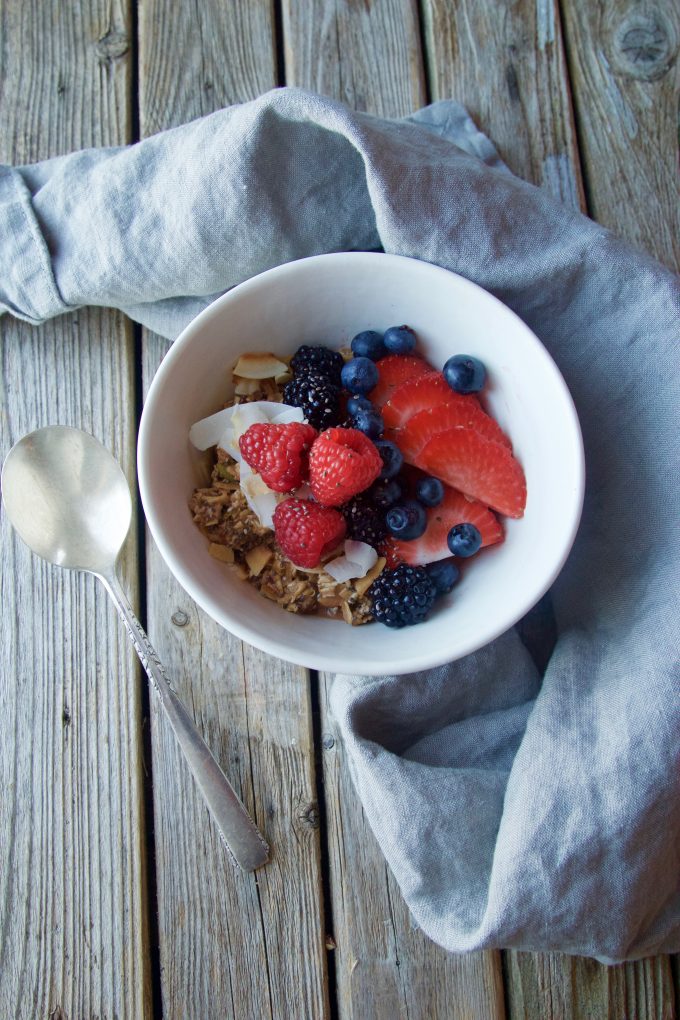 Pin
My Favorite Food Photography Photos of the Workshop
In this shot, I styled the bowl of muesli with the berries, drizzled the honey pouring on the bowl, and shot in continuous shoot mode in manual mode. The type of camara, lens, and settings are noted below.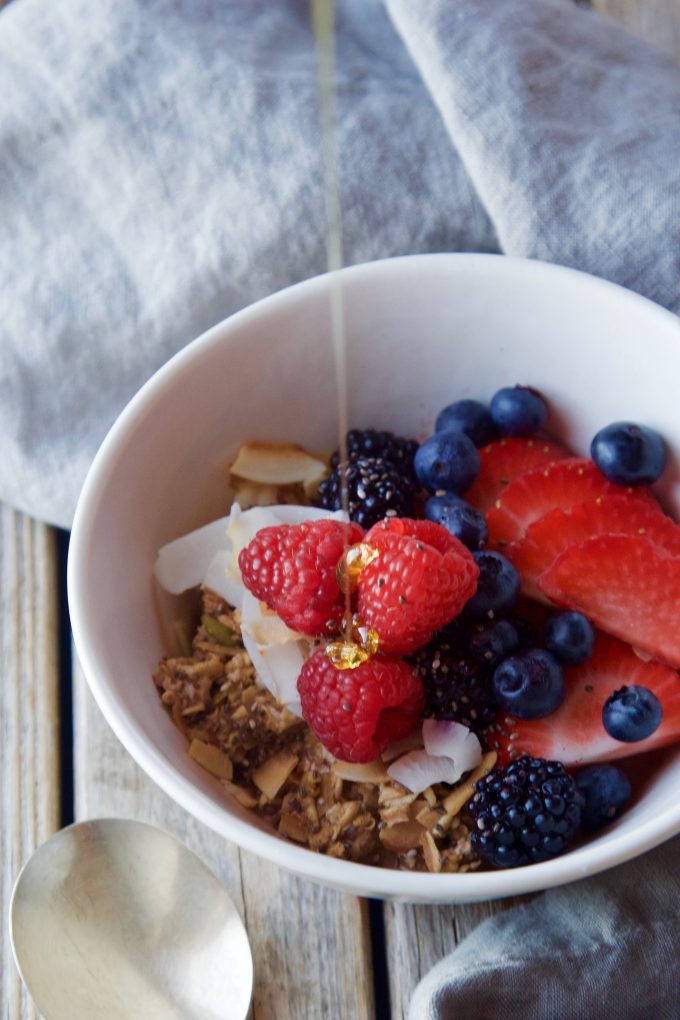 Love the gloss and shine on the berries and smoothie. Backlit, top down Instagram style photo. And yes, the smoothie was good, I ate every drop! BTW-Lindsay said, Pretty!"..made my trip worth it!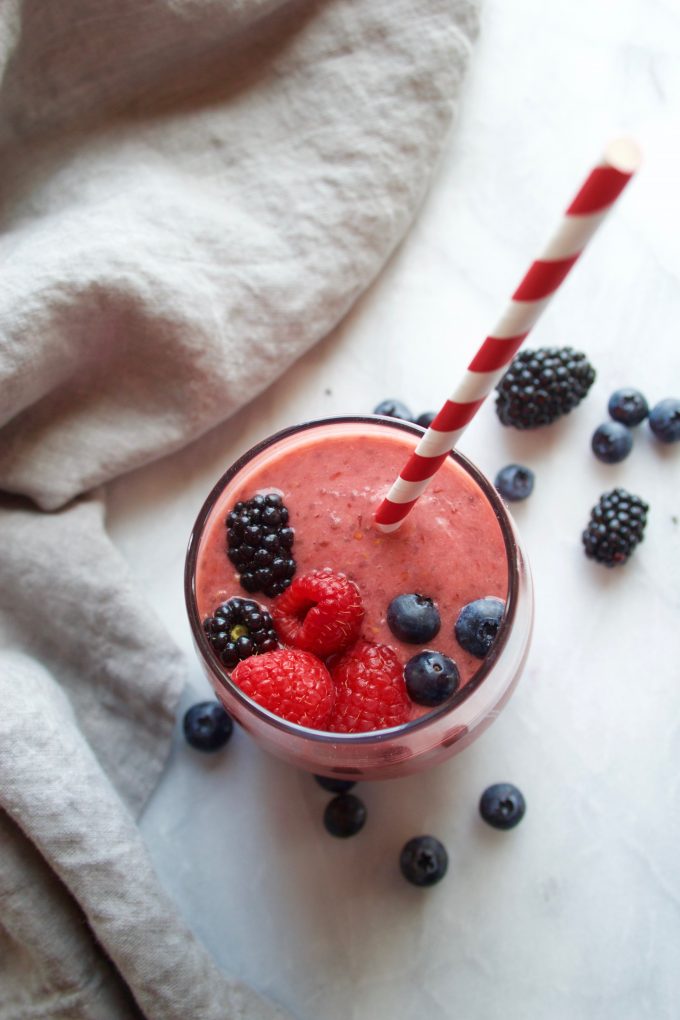 Pin
Lindsay styled this stack of pancakes. I love the syrup drops on the table, makes the shot in my opinion.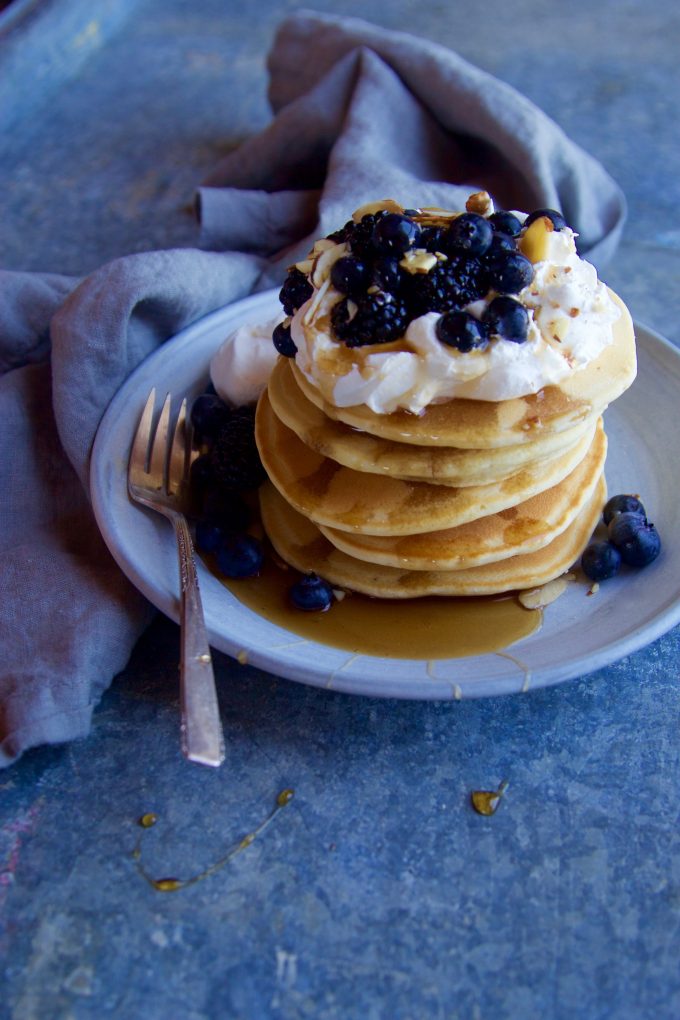 Pin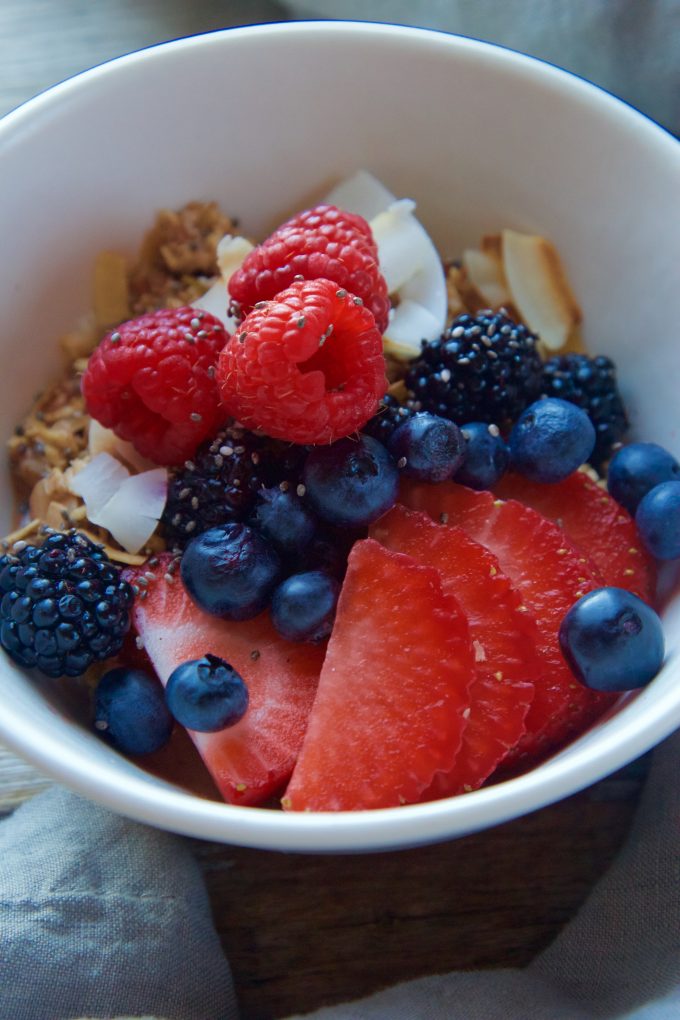 Pin
Believe it or not, this was one of the first shots I took at the workshop of the donuts. Perfect lighting by a window and beautiful Erickson Background Surfaces. Oh and some beginners luck.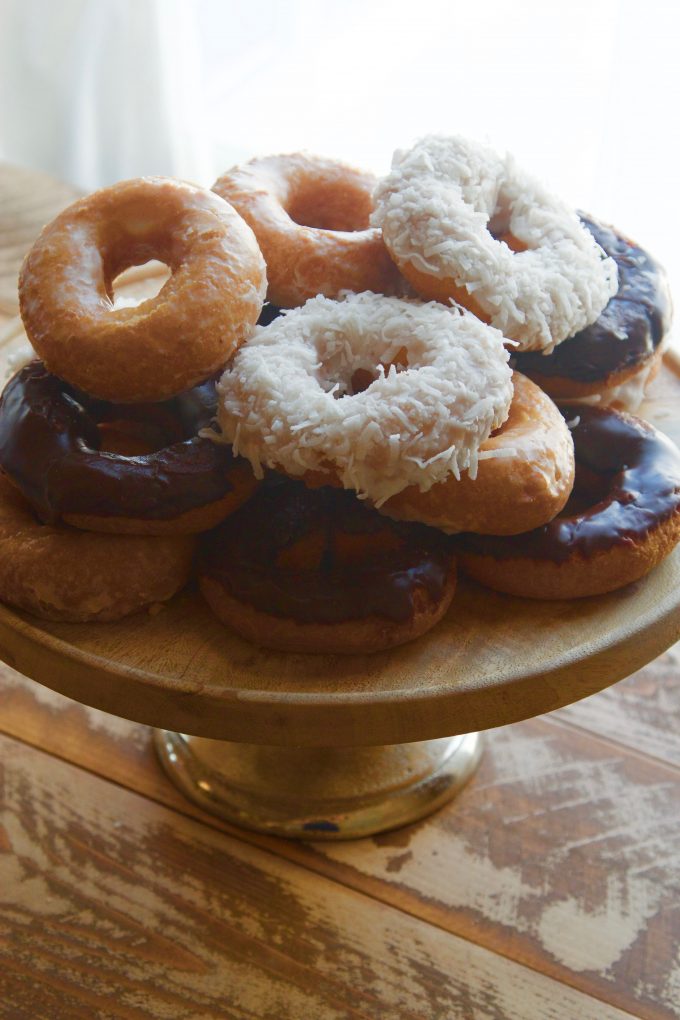 Pin
A yummy stack of pancakes dripping in chocolate sauce styled by my table mate Hannah. She did a terrific job so I snapped a quick photo. It is on the darker moody side...expermenting.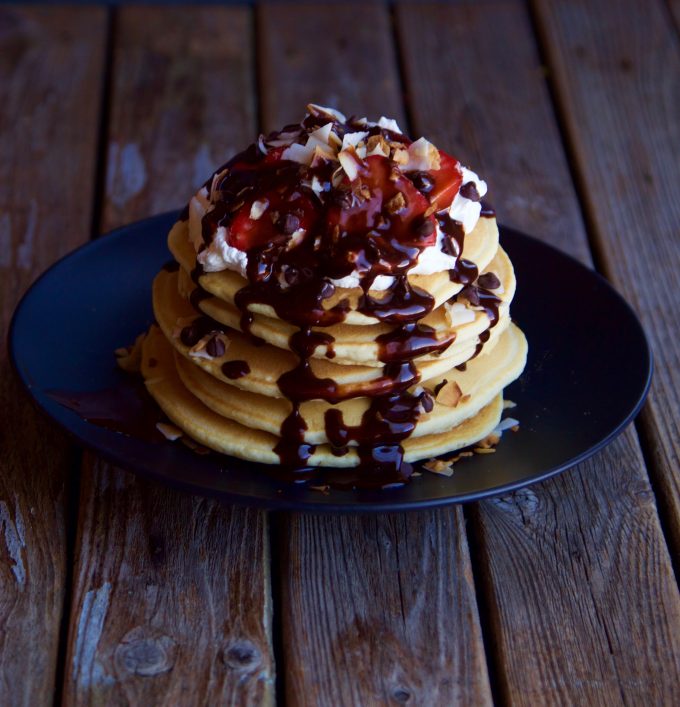 Pin
Ultimately, who knows where this Delicious Table food blog will go? For today, it is a fantastic way to express the creativity that has been locked inside of me for years.
I love writing, recipe development, food styling, and learning to love food photography. But by far, my favorite part of the industry are the people I have met, and the friendships I have made. Lindsay is one of those peeps. Bjork too, so super nice and down to earth, and they are helping a lot of people build beautiful successful food blogs everyday. Our class was terrific, and we are all staying in touch!
So thank you, Lindsay and Bjork, and Sage (their dog), (although Sage we haven't met..yet) for sharing your talents, passion, and business skills within our awesome food blogging community.
All the Best,
Lisa
XO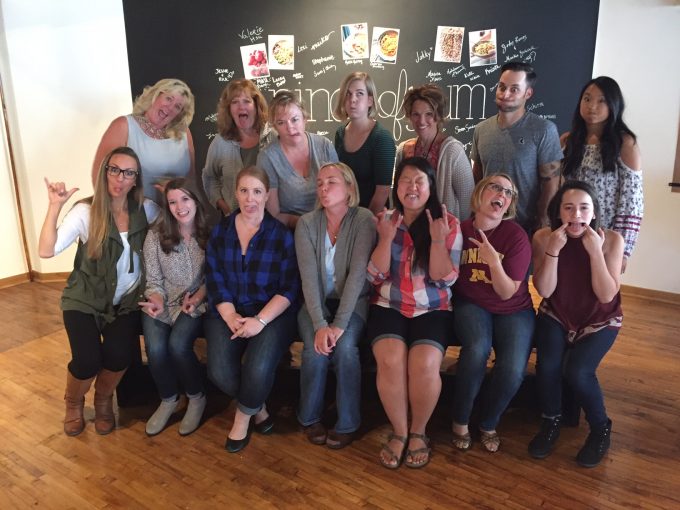 Pin
And that is a wrap!
Read about my Culinary Adventure to Chip and JoAnna's Magnolia Market!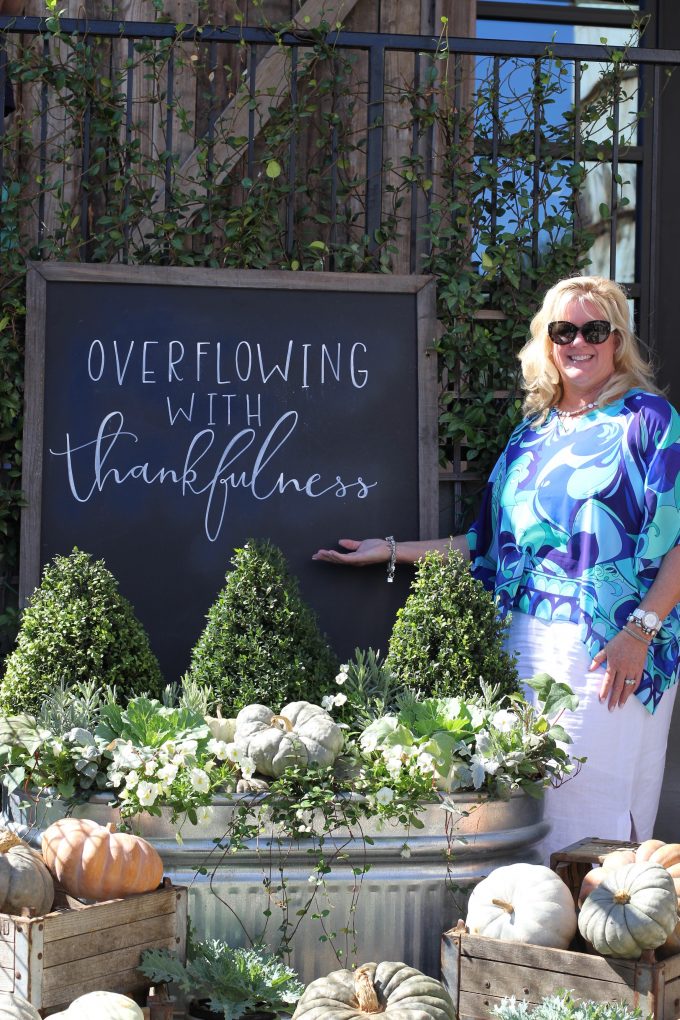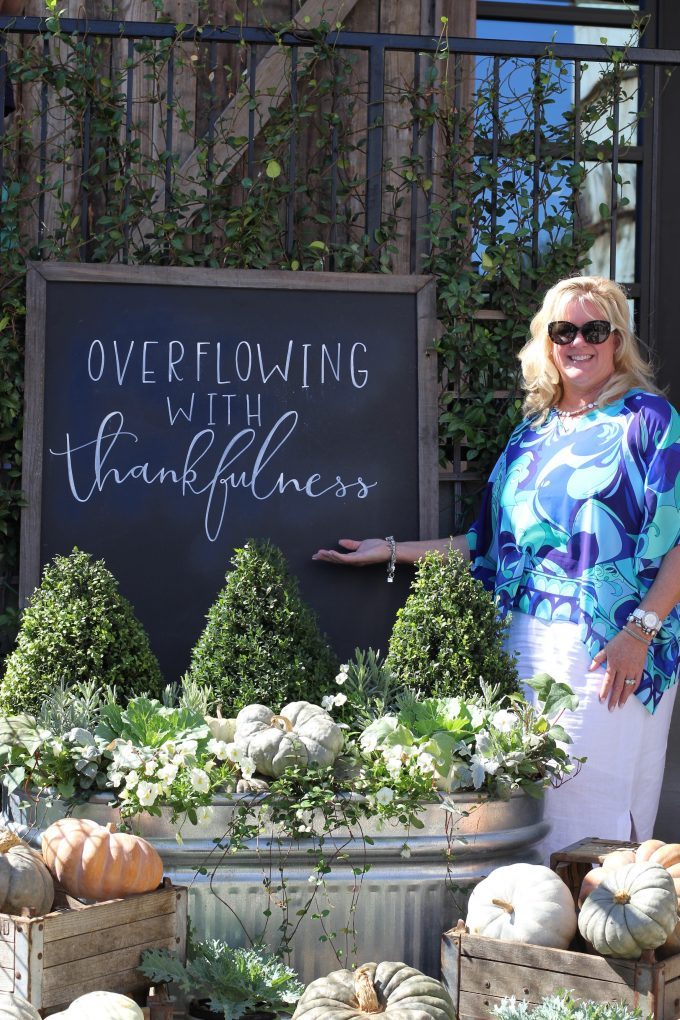 Pin