Last Updated April 30th, 2022 at 12:54 pm by Lisa
There are dozens of fresh lemon recipes here from savory dishes to sweet desserts. And creative tips and unique ideas to enjoy this tart yellow citrus fruit all year long. These recipes work with either regular or Meyer lemons, my personal fave.
Hey, do you have a lemon tree with ripe fruit all at once? I do! 😂 And will be adding many new recipes to this post for you, as I work through the bags of lemons over here...🍋🍋🍋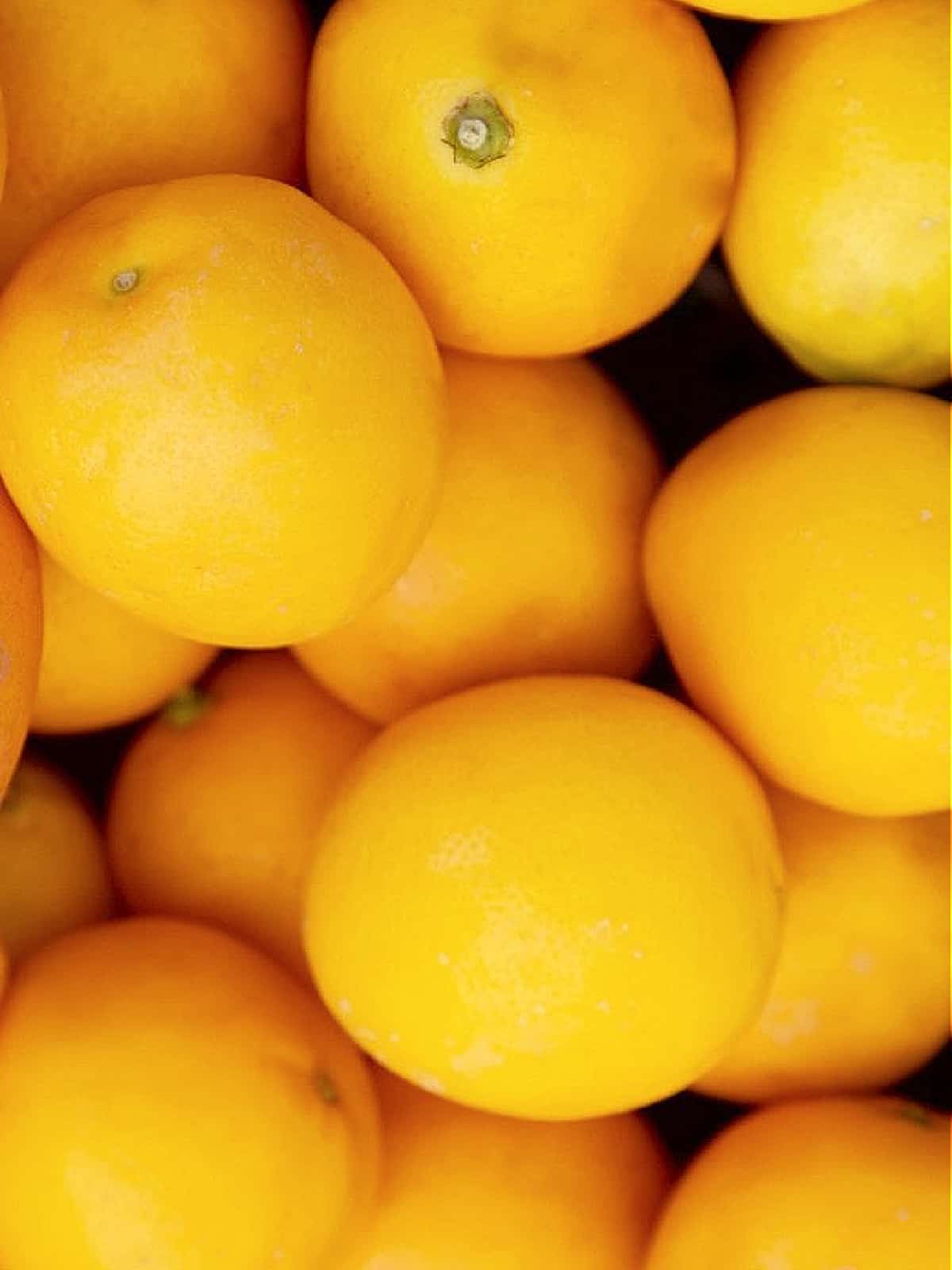 Best Dessert Sweet Lemon Recipes
The Best Lemon Bars
​Coconut Lemon Lime Bars - a tropical lemon bar 🏝🥥🍋
Growing up my Mom made an easy lemon bar recipe we all loved, and I bet you have your Mom's recipe too! Many years ago, Sunset magazine published a tropical version of traditional lemon bars, that inspired this recipe.
The toasted coconut shortbread cookie crust and lemon-lime tangy filling are simply out of this world. These tangy bars get a golden cookie crust and the tart lemon and lime juice flavors are well balanced with the sweet coconut.
Top Lemon Bar Baking Tips
Bake them until they no longer jiggle in the baking pan. If they move too much, they still aren't baked enough.
Your dish (glass, metal pan, or type of surface of your baking pans) and your oven will all affect the baking time, so be sure to check them at 20 minutes and give them a gentle shake.
Use fresh fruit, never use fake lemon flavor products or artificial food dye, you can always taste those products in your baking.
The buttery shortbread crust for this recipe has coconut and will be a little darker than classic lemon bars.
Let cool on the kitchen counter for an hour or two, then chill for several hours or overnight in the fridge covered in plastic wrap. Run a small knife or pastry cutter around the sides of the pan to loosen the bars.
Slice into bars using a small sharp knife down into the bottom of the pan. 
Garnish with sprinkled powder sugar through a small sieve, toasted coconut, or citrus zest for a beautiful finish!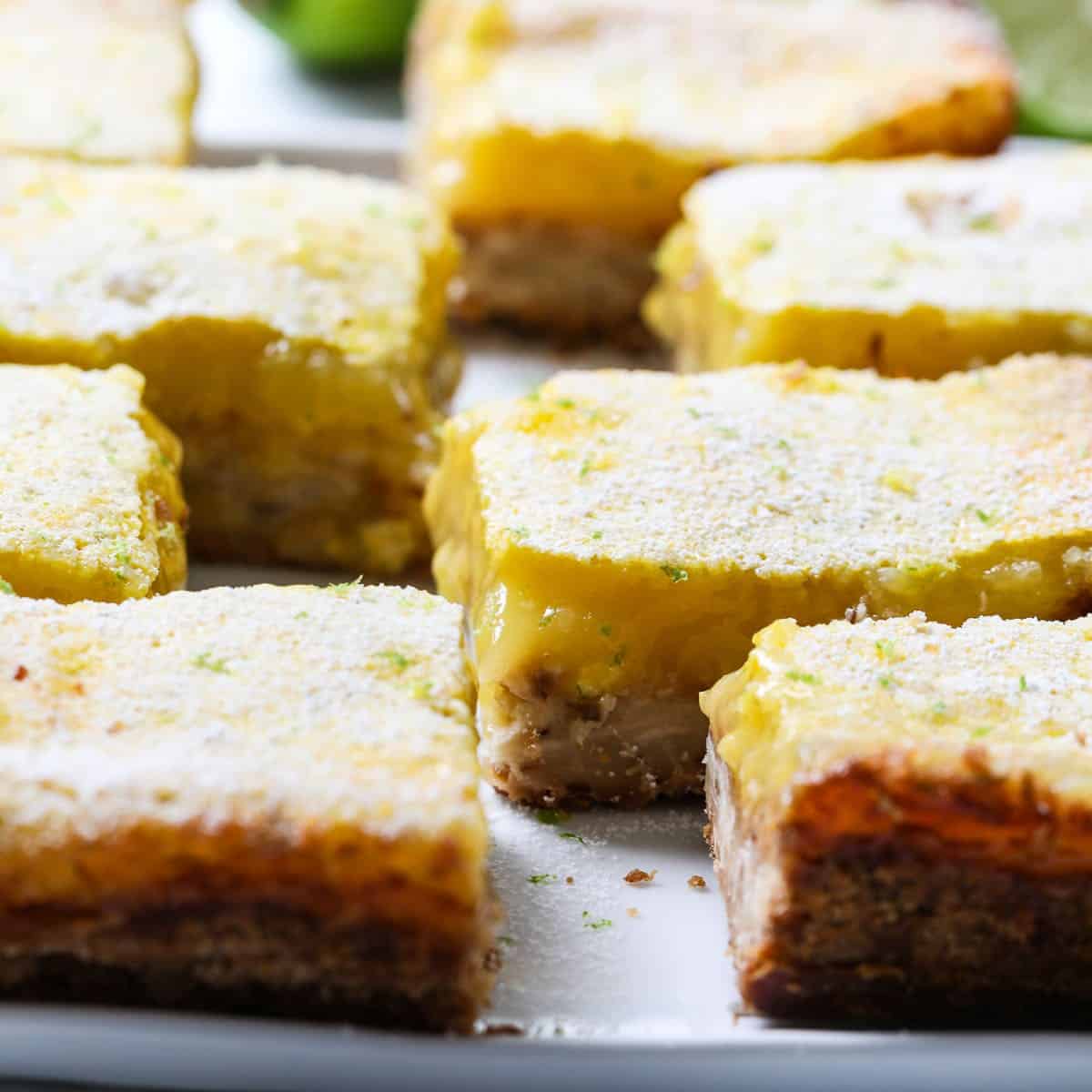 Lemon Sorbet
​Easy Raspberry Lemon Sorbet - clean and refreshing (no dairy) 🍋
Made with raspberries, strawberries, lemon juice, pineapple, and bananas, and served in cups made from the peels with absolutely zero guilt. This summer dessert is dairy-free, vegan, has no refined sugar, and has real fresh fruit!
In France, this dessert is known as Givre', French for "frosted".  It describes sorbet served in frozen coconut shells or whole fruit peels such as lemons, oranges, or pineapples...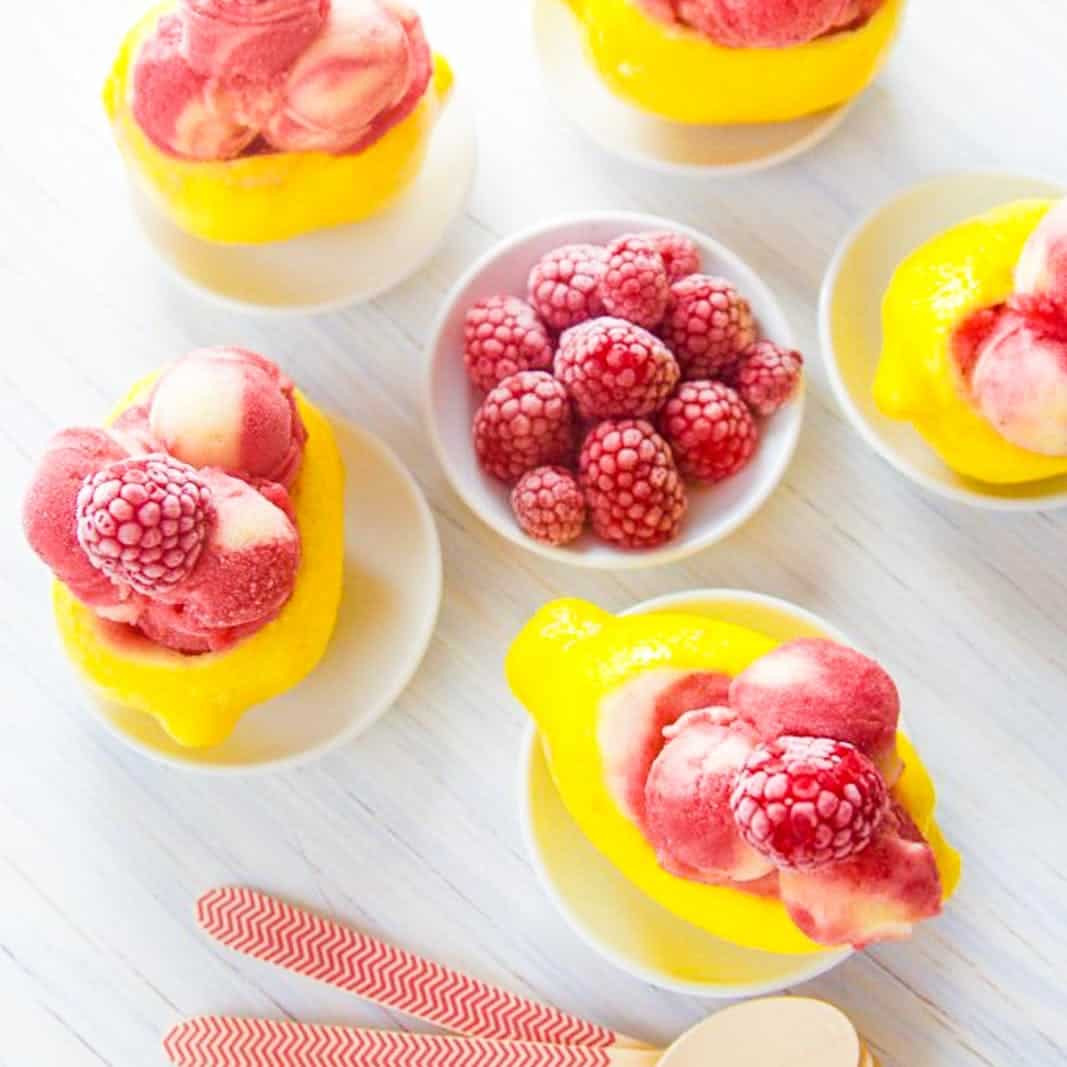 Apple Pie Filling
Learn how to make Apple Pie Filling 🥧🍏🍋(for one 9" pie) that can be made ahead, is freezer-friendly, and bakes the BEST apple pies and dessert recipes.
Apple Pie Filling Ingredients
6 large Granny Smith apples peel, core, and cut into ½" pieces
3 tablespoons butter
¼ cup fresh lemon juice
1 tablespoon cornstarch
½ cup granulated sugar
½ cup brown sugar
1 teaspoon kosher salt
1 teaspoon cinnamon
¼ teaspoon ground nutmeg
And, this pie filling recipe helps prevent soggy pie crusts, because it has a secret to thickening the pie filling. And no one wants a soggy apple pie! 🥧🍏
Is there any dessert more American than homemade apple pie?
Get the complete recipe and instructions...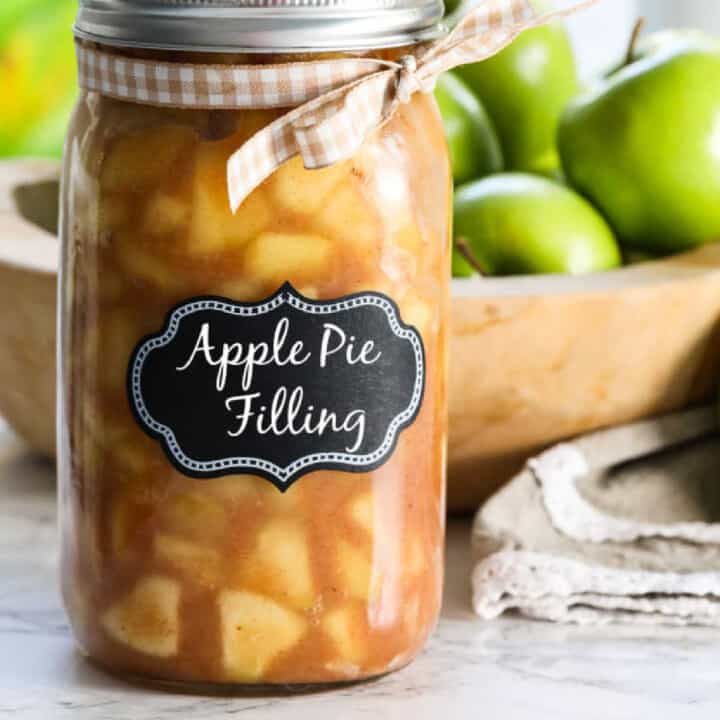 Dutch Apple Pie
I know you are thinking, this is an apple pie? This is one of my most cherished original recipes I worked on for over 2 decades. And my secret ingredient is.....lemons! 🥧🍏🍋
An Apple Crumble Pie with homemade filling, "foolproof" crust, and a crumble topping make this one scrumptious recipe. Some people also call this a Dutch and even French Apple Pie.
What makes this dessert so good, is that well, the crust is homemade. And I have a recipe that WORKS every time. Hey, you can certainly buy your crust, and make the filling and topping, but if you go for it and do all three (crust, filling, and topping), I promise this is worth the effort, or so I have been told...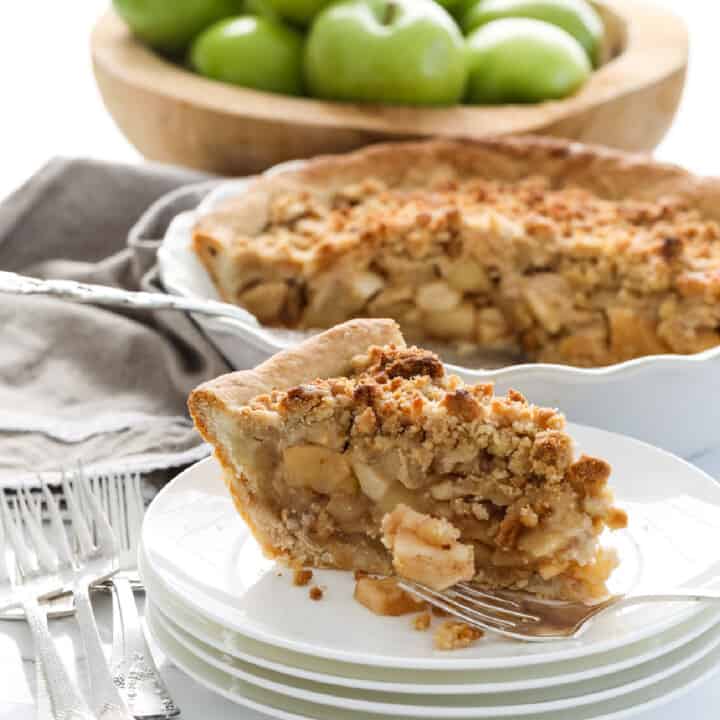 Real Lemon Recipes ~ Savory Dinner Ideas
Lobster Ravioli
​Lobster Ravioli + Lemon Butter Sauce is a reader favorite! 🥟🦞🍋
What if I told you that these can be made without pasta dough and not boiled. Would you believe it?
It has a Lemony Sauce and uses a baked ravioli technique you can make in just over an hour or prep ahead for a dinner party, the holidays, and romantic nights.
This is a recipe I developed to have everything ready when entertaining or having a special celebration dinner like a birthday or anniversary. The last thing you want to be doing is cooking in the kitchen!
Simply pull the sheet pan out, and bake them while the sauce reheats. The edges get a golden color with soft succulent lobster ravioli filling tucked inside.
Heart-shaped lobster ravioli, get the full recipe here. What a sweet way to say I love you...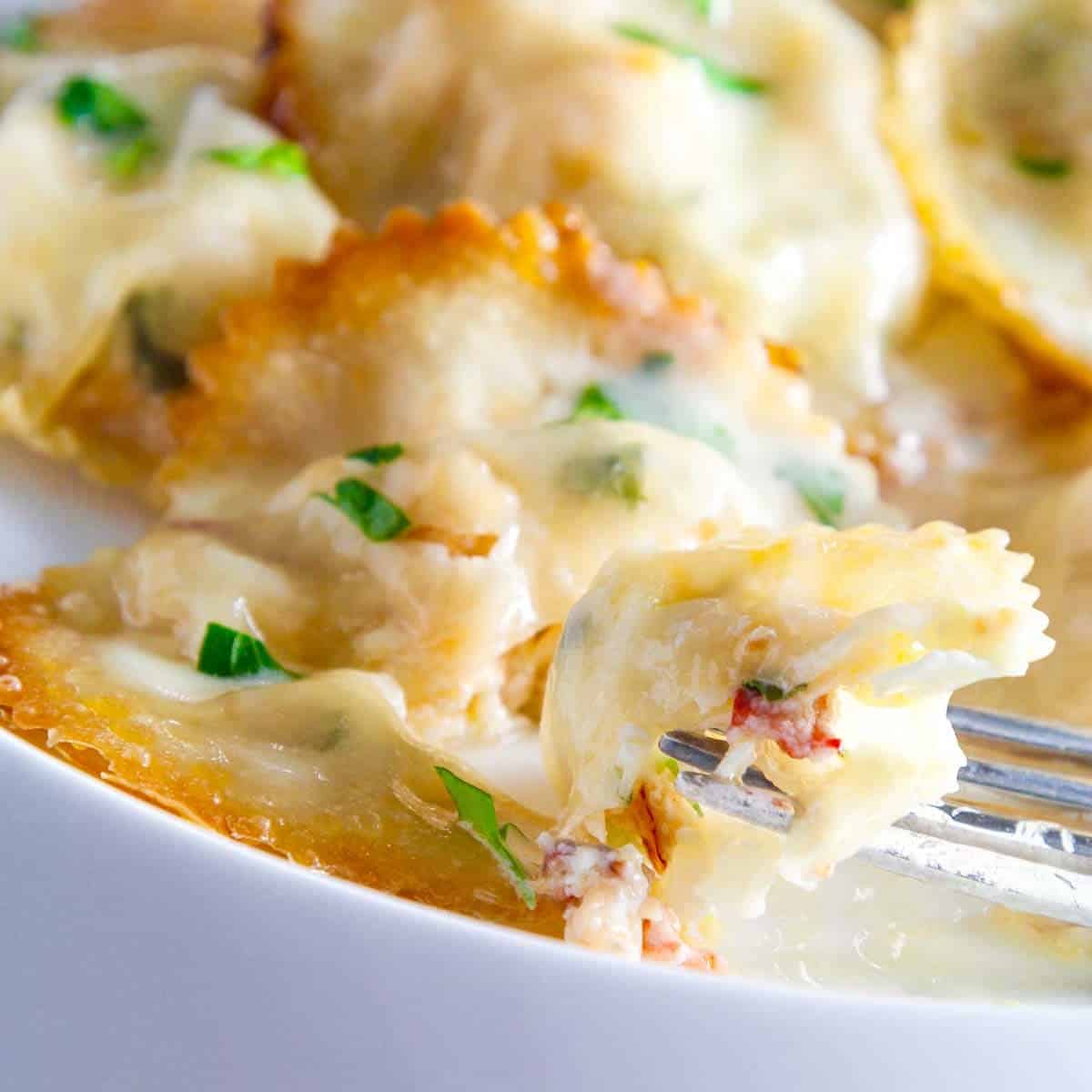 Chicken Stock - Chicken Broth
Learn how to make your own homemade Chicken Stock, also known as bone broth. One of my secret ingredients is of course lemons! 🐔🍗🧅🥕🍋 I believe it brightens and lifts the flavor of stock very nicely.
This recipe has all the step-by-step top cooking tips I have learned over the years. I share how to freeze it, plus 15 delicious new recipe ideas. Save money and have some ready to elevate dinner, soups, and stews.
Stock can be made inexpensively, so save all those leftover bones! And use up different bits of vegetables you probably already have on hand.  You don't have to buy whole chickens and waste them, more on that later. But the real reason to make your own bone broth is the flavor it adds to your cooking...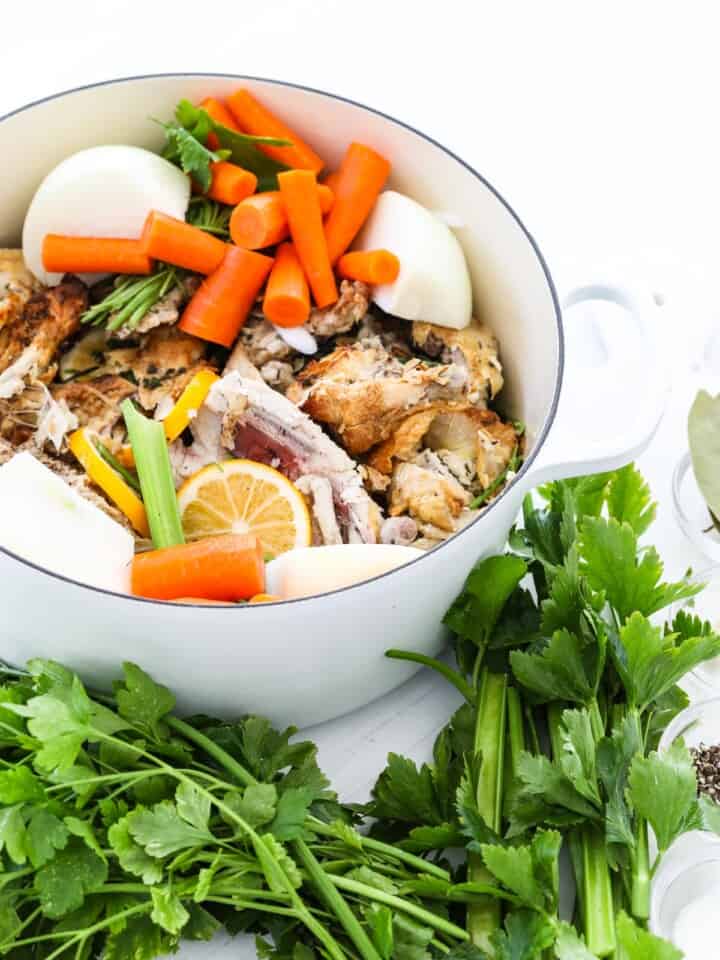 Meyer Lemon Olive Tapenade
This delightfully fresh ​Olive Tapenade is deliciously fresh 🫒🌿🍋 is anchovy-free, and is the perfect addition to cheese boards with crackers and golden crostini toasts.
Once you make your own tapenade, it will become a favorite way to entertain with appetizers...
Meyer Lemon Citrus Vinaigrette
Mix up some ​Citrus Vinaigrette a tangy-sweet dressing 🍋🥗 made in minutes that is absolutely delightful.
I can't tell you how many times people have asked for this recipe. Once you see how simple it is, you'll make your own again and again, and skip the expensive bottled dressings...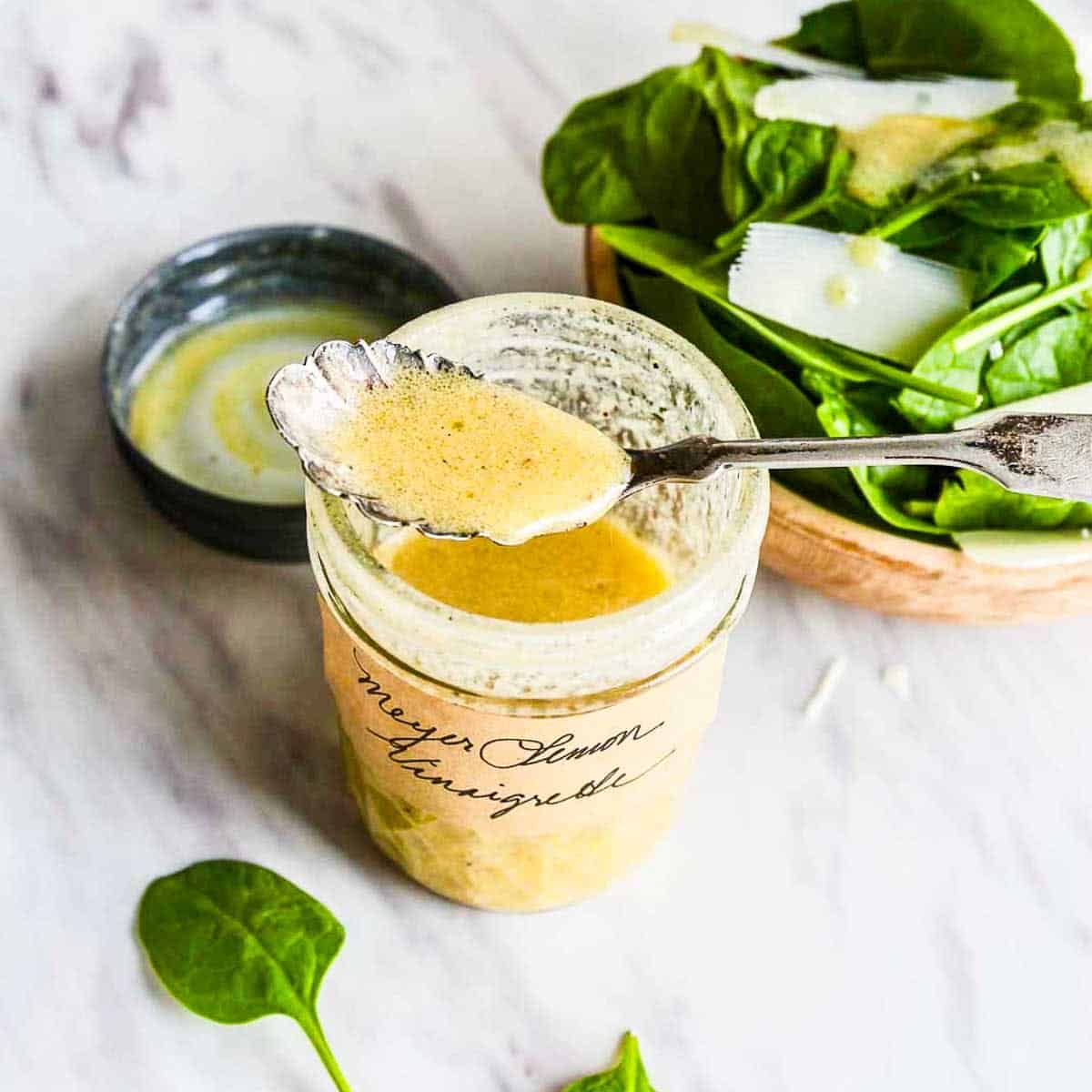 Lemon Dill Butter
​Lemon Dill Butter is perfect for fish! 🍋🌿🧈and pairs so well with grilled salmon and vegetables with incredible flavor. Store in the freezer for months!
This butter works fabulously slathered on any fish, grilled chicken, bread, or vegetables like grilled corn, asparagus, roasted potatoes, and lobster. Flavored butter is one of the best cooking tips my Mom ever taught me, and there are endless ways to make it at home.
Slice off a coin, and watch it melt into a "sauce" at dinnertime, you will make it again and again...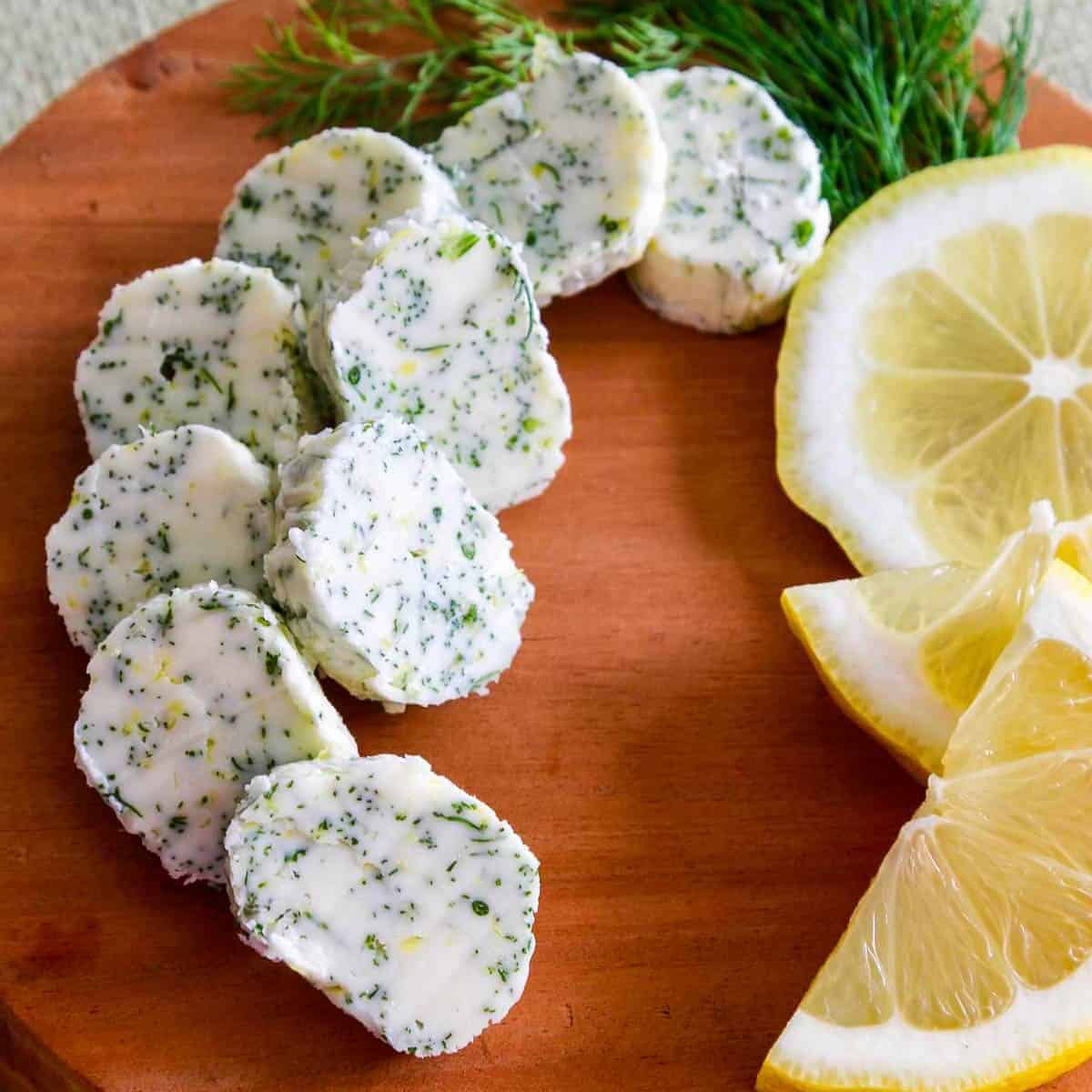 Sheet Pan Chicken Dinner
​Sheet Pan Chicken is a one-pan dinner 🍗🍋 with lemony croutons and small potatoes it takes 20 minutes to prep and this entire chicken sheet pan dinner bakes in 50 minutes.
Beautiful to serve for an easy family weeknight dinner or a fun meal prep idea.
The golden brown croutons go perfectly with the tender warm potatoes and juicy tender chicken, what a gorgeous presentation...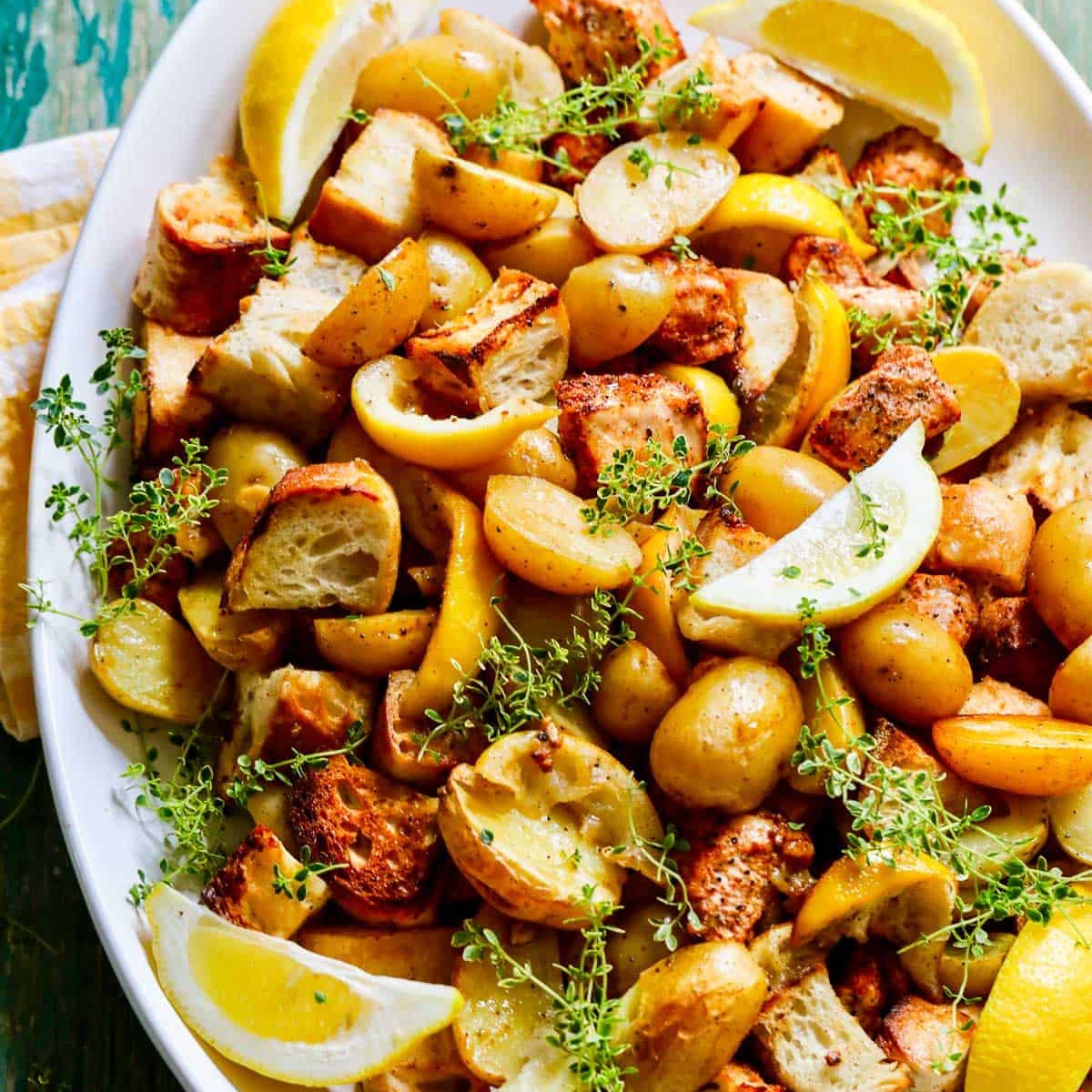 Gremolata
​Gremolata Topping is a flavor-packed Italian condiment 🍋🌿 from Italy for vegetables, pasta dishes, fish, meat, and salads. It is classically used on osso buco.
This gremolata recipe has buttery toasted pine nuts, tangy capers, sweet bell pepper, fresh basil, citrus zest, and parsley. Together they create a light, fresh, and clean taste. In all honesty, I couldn't stop eating it on the asparagus I made to go with it, and skipped the rest of the dinner I had made!
The main reason to make gremolata is you can make this from ingredients you typically might have on hand, and try different delightful combinations...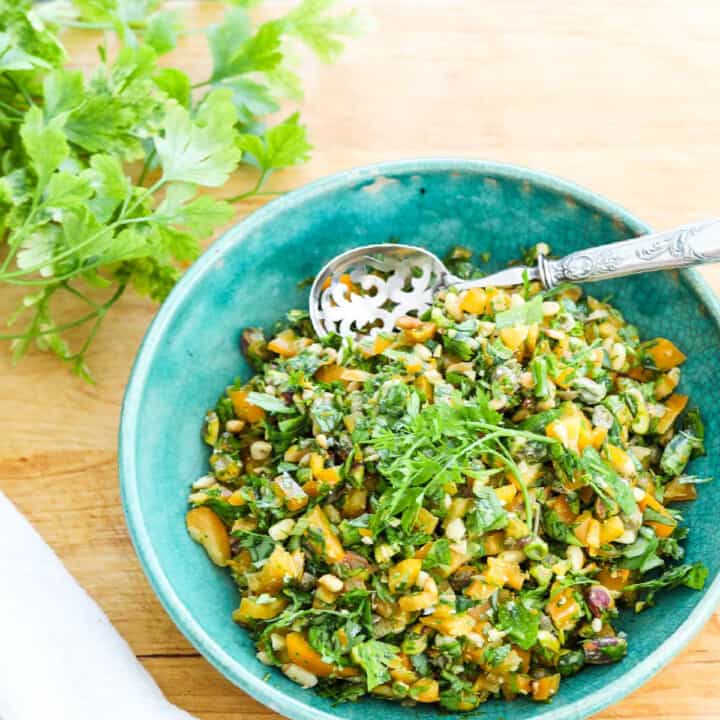 Lemon Recipes ~ Drinks & Sippers 🍋🍹
Blueberry Lemonade
​Ice cold Blueberry Lemonade Recipe 🫐🍋 captures Summer in every sip ad can be made in minutes with homemade blueberry syrup made from fresh blueberries, fresh lemon juice, and sweet honey.
Enjoy all the summer has to offer, spend some time putting together a small party or a picnic with sandwiches, and make some memories.
It can be made into a cocktail drink too with a splash of vodka or wine.
You can make a pitcher, or serve in cute mason jars with handles, and garnish with blueberries or mint...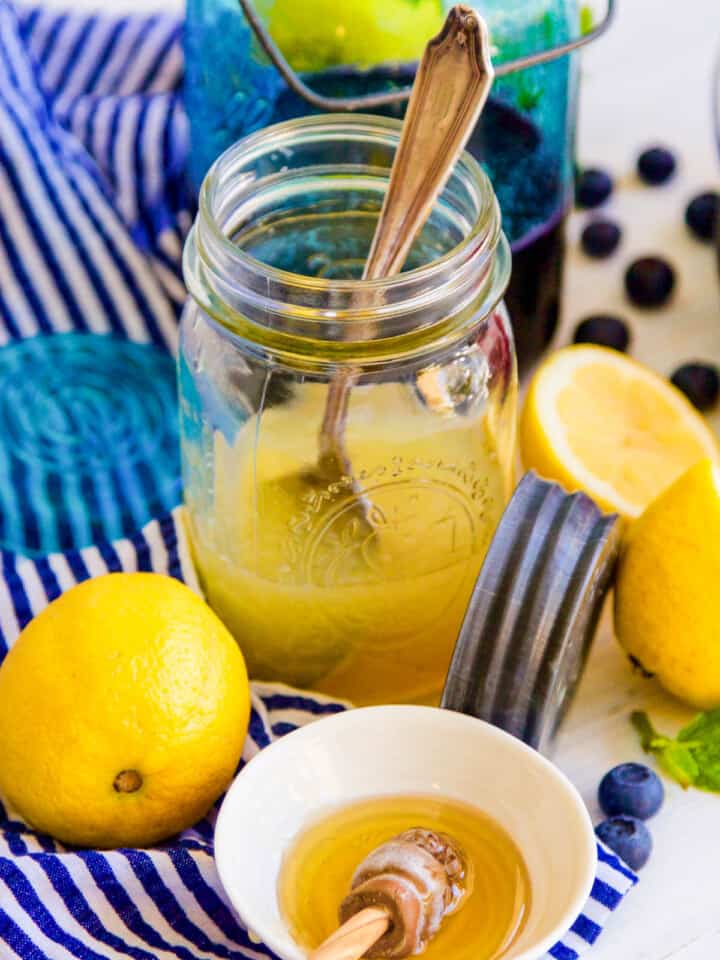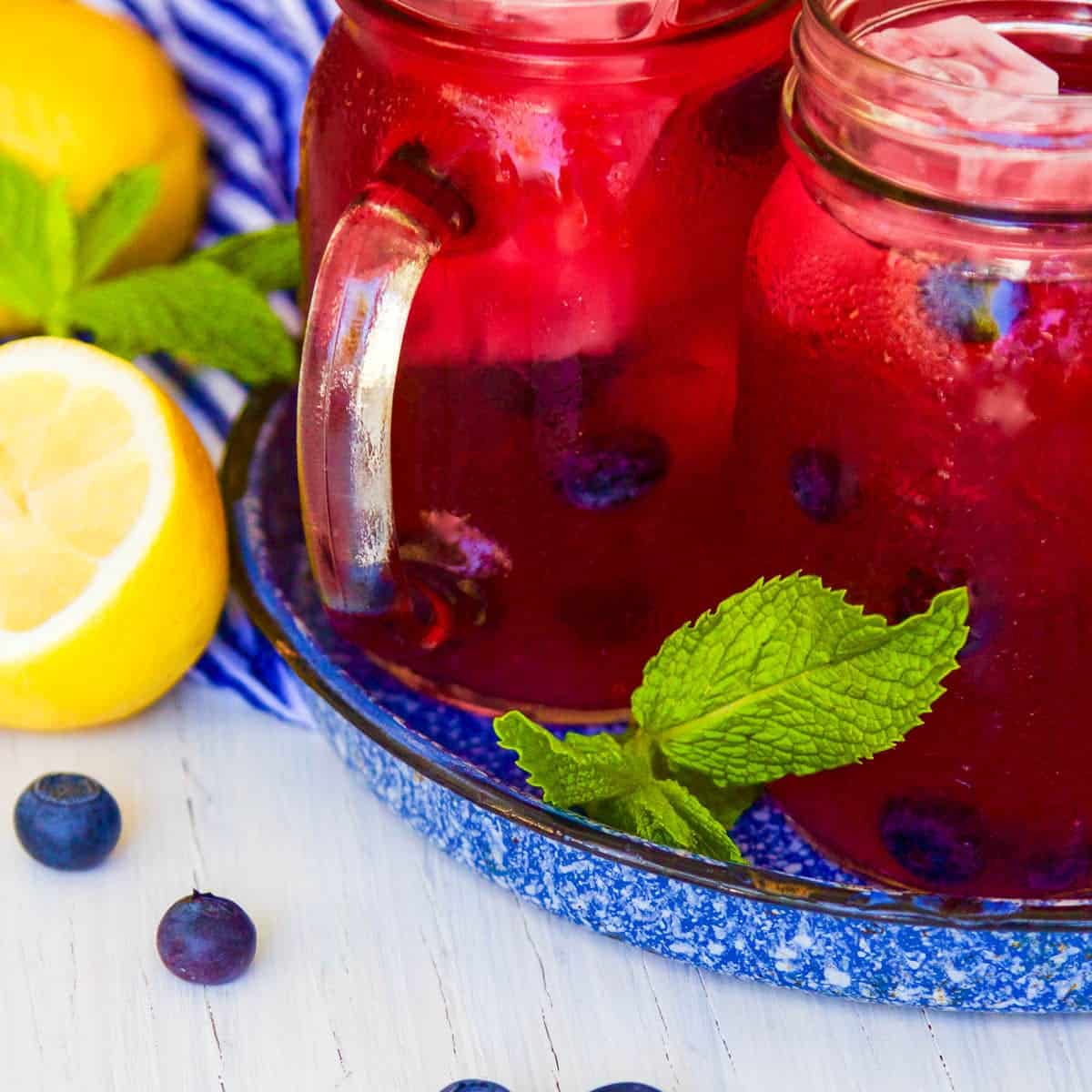 Limoncello Italian Liquer
​Limoncello is a cool and refreshing sipper 🍋🧊 (also called Lemoncello) this icy cold lemon liqueur is popular in Italy. You can serve this drink as an after-dinner apéritif, drizzle on good ice cream for dessert, sprinkle on fresh fruit, or use it to make a cream sauce to go on lobster ravioli.
Limoncello imparts a strong flavor without the sourness or bitterness of pure lemon juice. The peels or zest with no white pith are infused in grappa or vodka and the oil of the fruit is released.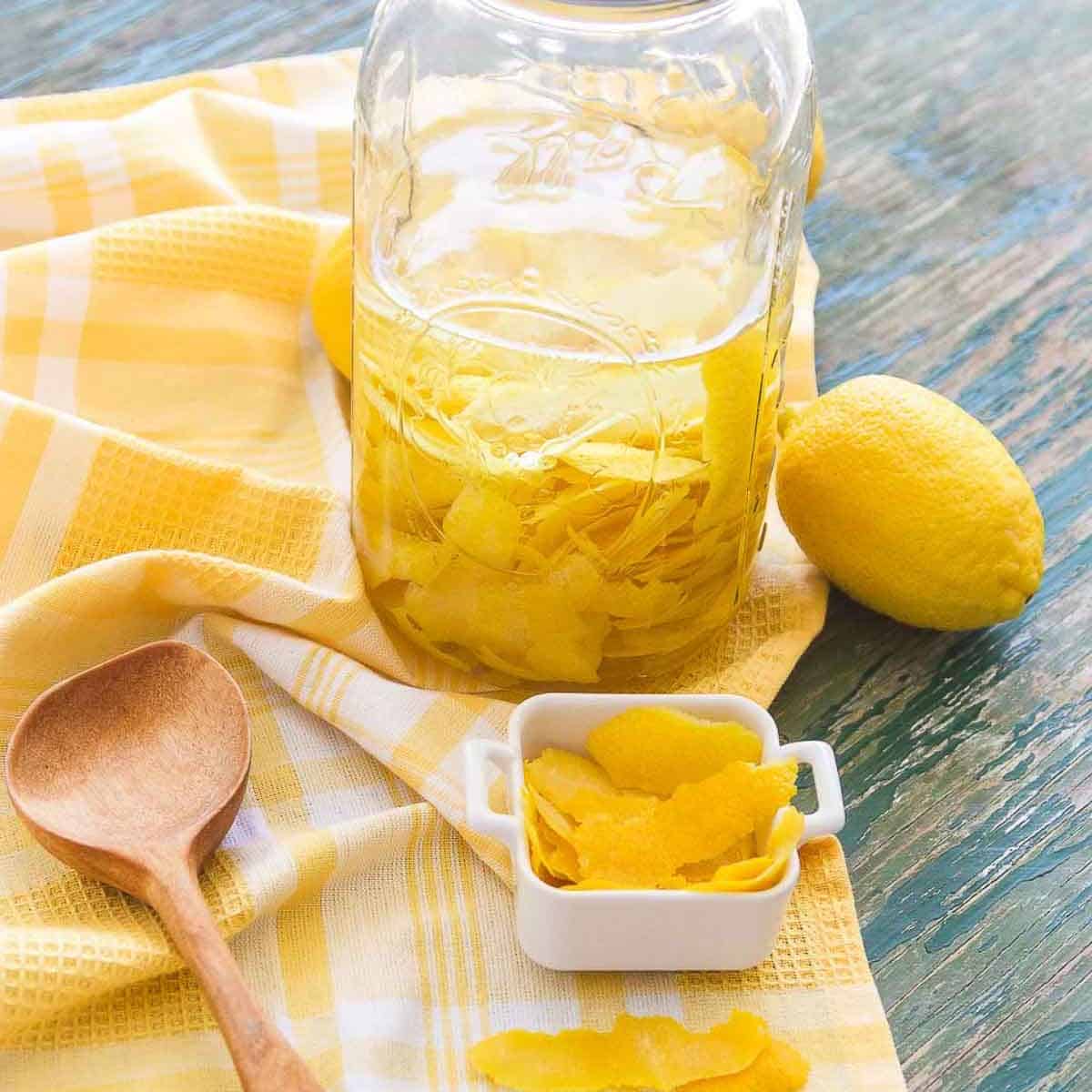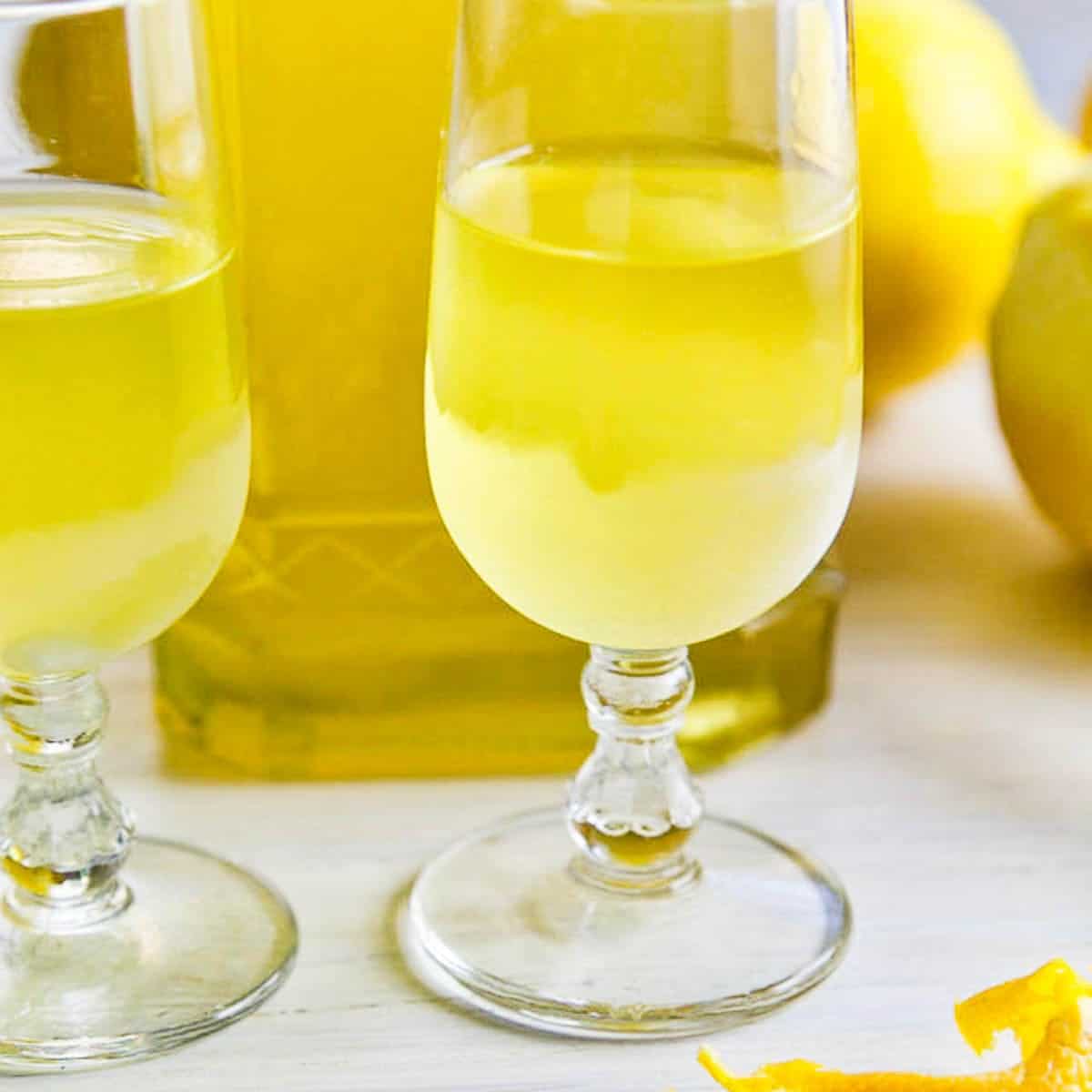 Lemon Recipes ~ Condiments & Salad Dressings
Parmesan Lemon Vinaigrette Dressing
​Parmesan Vinaigrette 🧀🍋 is made in a mason jar, this homemade salad dressing recipe is made in minutes with real lemon and parmesan cheese.
"Make and shake" your own dressing right in a jar, then pop it in the fridge to enjoy all week...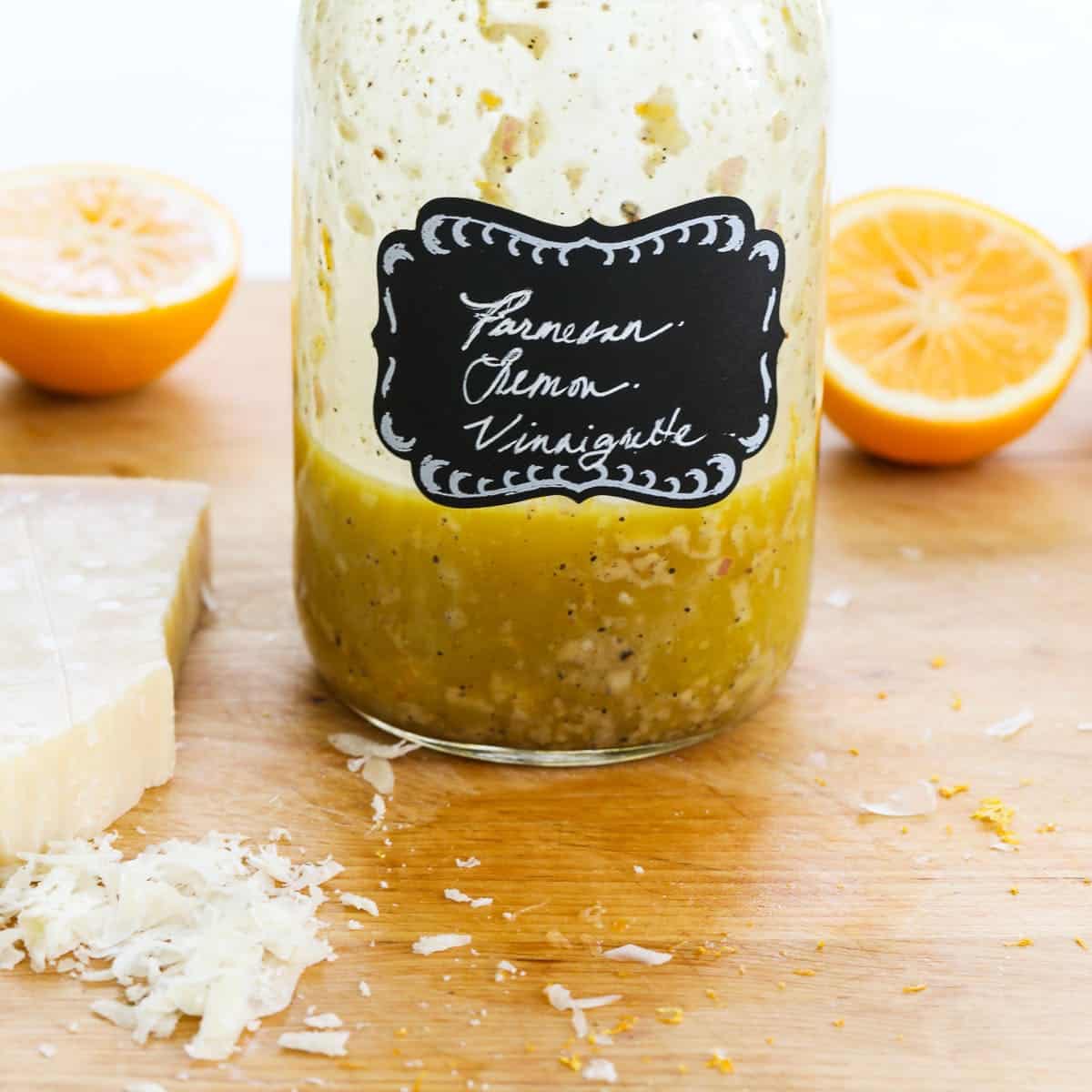 Preserved Lemons
​Preserved Lemons are so easy to make and add intense flavor to dishes. Try on roast chicken, grilled fish, potatoes, hummus, or mix into pasta and salads.  🍋🍃
One of my favorite ways to use them is in my lemon vinaigrette dressing.
When you preserve the lemons, they take on an extra punch of flavor that a squeeze of juice can't quite match.
The hardest part of this recipe is to wait at least three weeks before they are ready to use...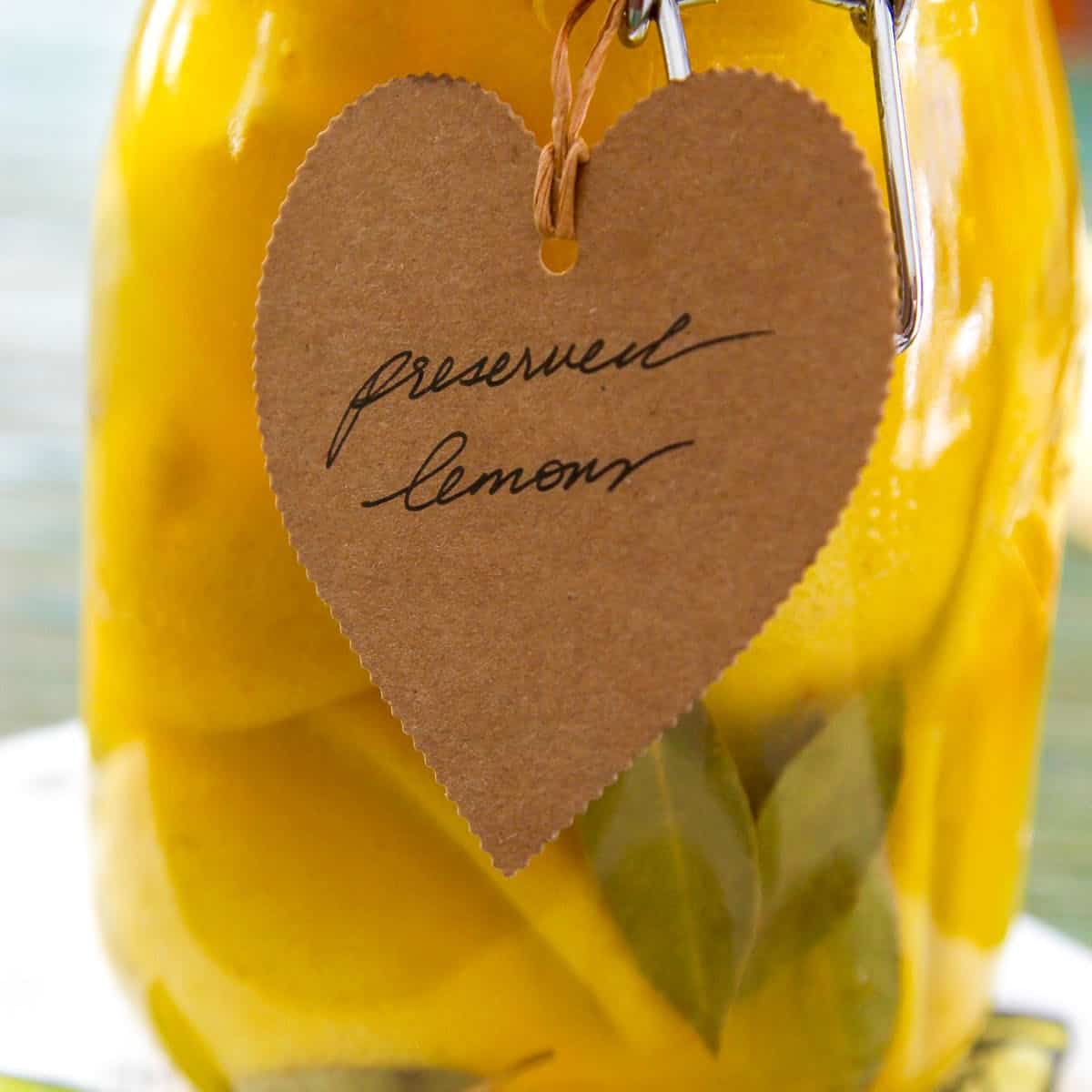 Lemon Recipes FAQ
How do you clean lemons?


Place them in a large bowl with cool water and pour a bit of white vinegar into the bowl.

Rub each lemon to remove any dirt underwater, and use a small vegetable brush gently on the surface if needed.

Dry with a clean kitchen towel, and now your lemons are ready to zest and use in recipes.
What is lemon pie filling made of?

Lemon pie filling is typically the filling in a lemon meringue pie. You make it with egg yolks, sugar, fresh juice, and zest. It is thickened with cornstarch, so the filling holds its shape when you cut the pie.

Usually, the crust ingredients are either a typical pie crust or a graham cracker crust baked (aka prebaked) in the oven before the filling is added.

What are the most popular lemon desserts?

These are some of the best lemon dessert recipes, drinks, and treats
of all time:
Lemon Glaze
Lemon Popsicles
Lemon Tart
Lemon Curd
Lemon Bread
Lemon Meringue Pie Recipe
Lemon Cupcakes
Lemon Crinkle Cookies
Old-Fashioned Lemonade
Lemon Shortbread Cookies
Lemon Ricotta Pancake
Lemon Pudding Cake
Creamy Lemon Cheesecake Recipe
Lemon Ice Cream Cake
Lemon Scones
Lemon Icing
Lemon Cheesecake Mousse
Lemon Sour Cream Pound Cake
Easy Lemon Danish
Lemon Buttercream
Lemon Cake
I made this Lemon Cake (DT recipe coming soon ⬇️) for Easter but it would be great as a birthday cake, for baby showers, or for afternoon tea.
The buttercream is "lick the spoon" delicious. You can decorate this cake with edible flowers, cute buttercream decorations piped on, seasonal candy, or colorful sprinkles...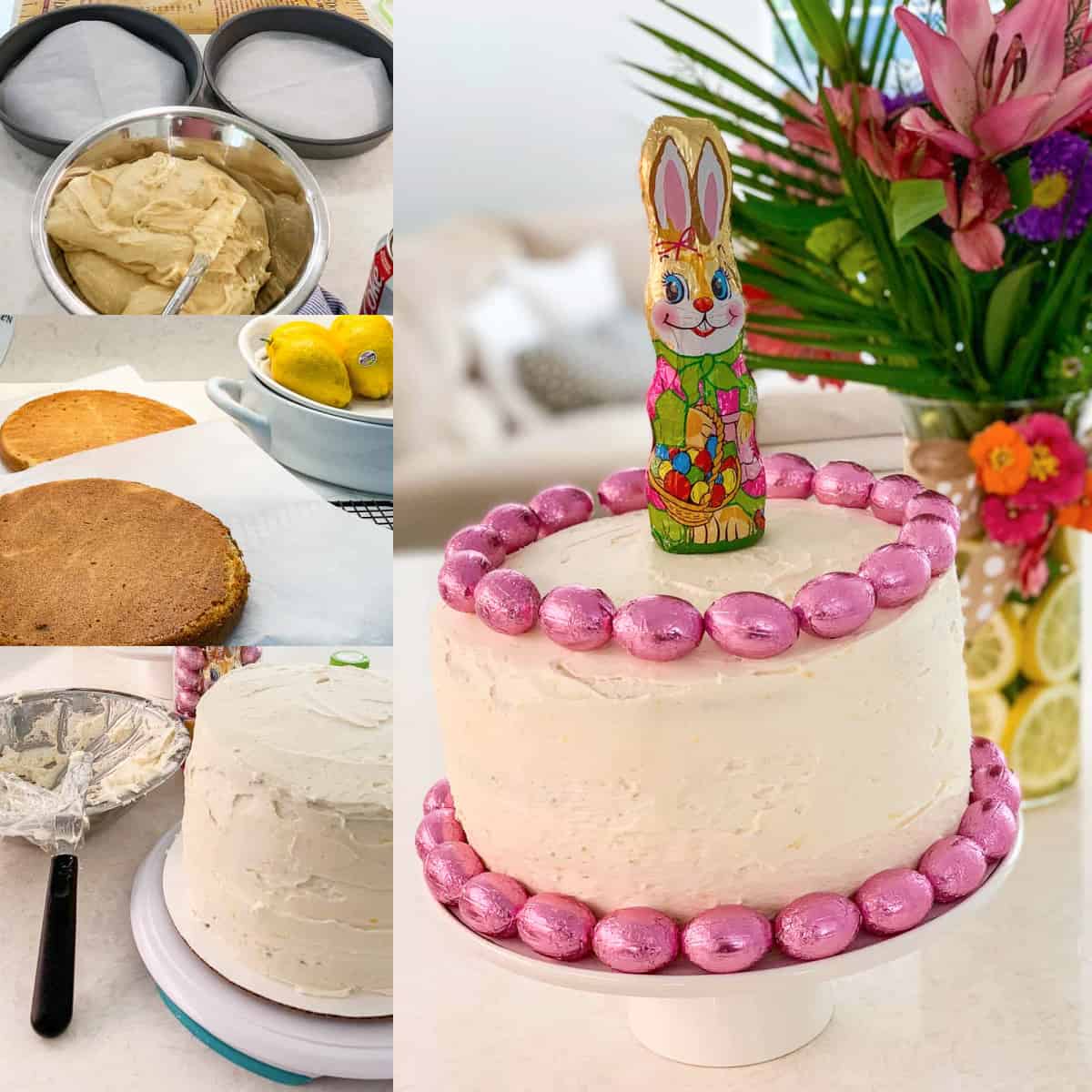 More Fruit Recipes
Fruit Popsicles made with coconut water, strawberries, raspberries, and blueberries are refreshing low-sugar treats for hot summer days and are a "guilt-free" dessert. 
Mango Slaw has green crunchy cabbage, crisp jicama, and a sweet tangy lime vinaigrette made with juicy sweet mangos. A perfect summer salad.
Peach Cheesecake Pie is a 30-minute no-bake easy recipe with a crisp graham cracker crust, sweet cream cheese filling, and juicy summer peaches!
Made in a matter of minutes, this 5 ingredient dessert idea is a refreshing recipe for family dinner, to take to a weekend potluck or cookout party...
This Green Smoothie recipe is full of fresh nutritious ingredients to hydrate and nourish you for breakfast or anytime.
Sweet, clean, and full of ripe pineapple, banana, fresh spinach, tangy ginger, chia seeds, and freshly squeezed grapefruit juice.