Last Updated June 10th, 2022 at 02:07 pm by Lisa
Easter recipes for desserts; Easter Cookies, Bunny Cake, Coconut Macaroons, Strawberry Cake, Easter Cupcakes, Peach Cheesecake, and more!
Each year I try to come up with creative recipes for Easter dinner, Spring celebrations, and potluck parties with family and friends. These are the desserts everyone always loves...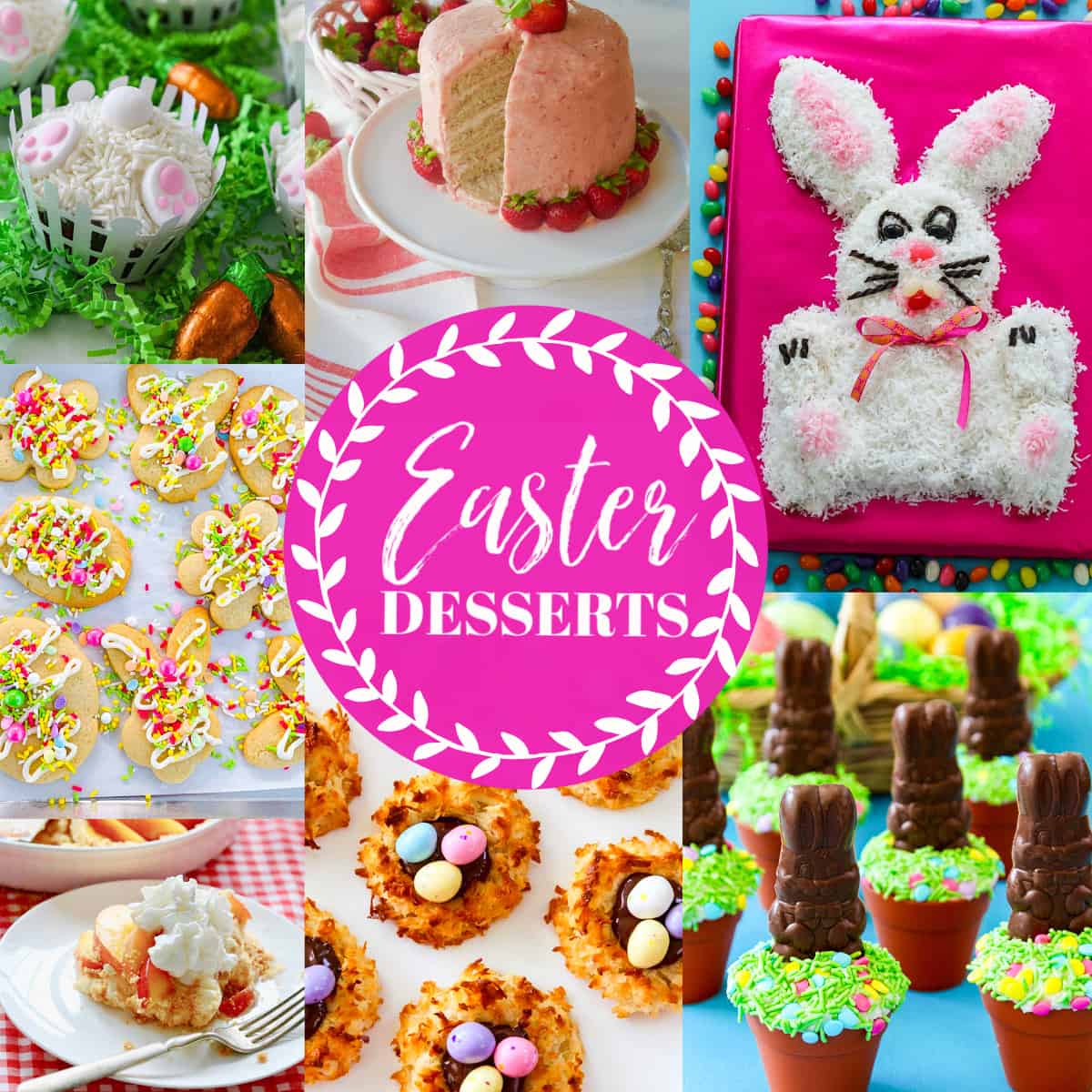 ⬆ Easter Dessert Video ⬆
In my humble opinion, people really love to enjoy a bite here and there of appetizers and dinner of course, but they ALWAYS remember dessert!
And one of the best parts of this time of year is snacking and relaxing on Spring desserts. Right?
Bunny Cake
An adorable Bunny Cake that is an EASY dessert for Easter Sunday! Learn step-by-step to make this "cut-up" Easter cake plus all the decorating tips. 🐰🍰💕
This cake is one of the first recipes I ever remember making. I baked this bunny cake (with Mom's help) and took it to a school bake sale, I was so proud of it!
What an adorable Easter bunny cake, it is made from two round cakes, vanilla frosting, and decorated with candy...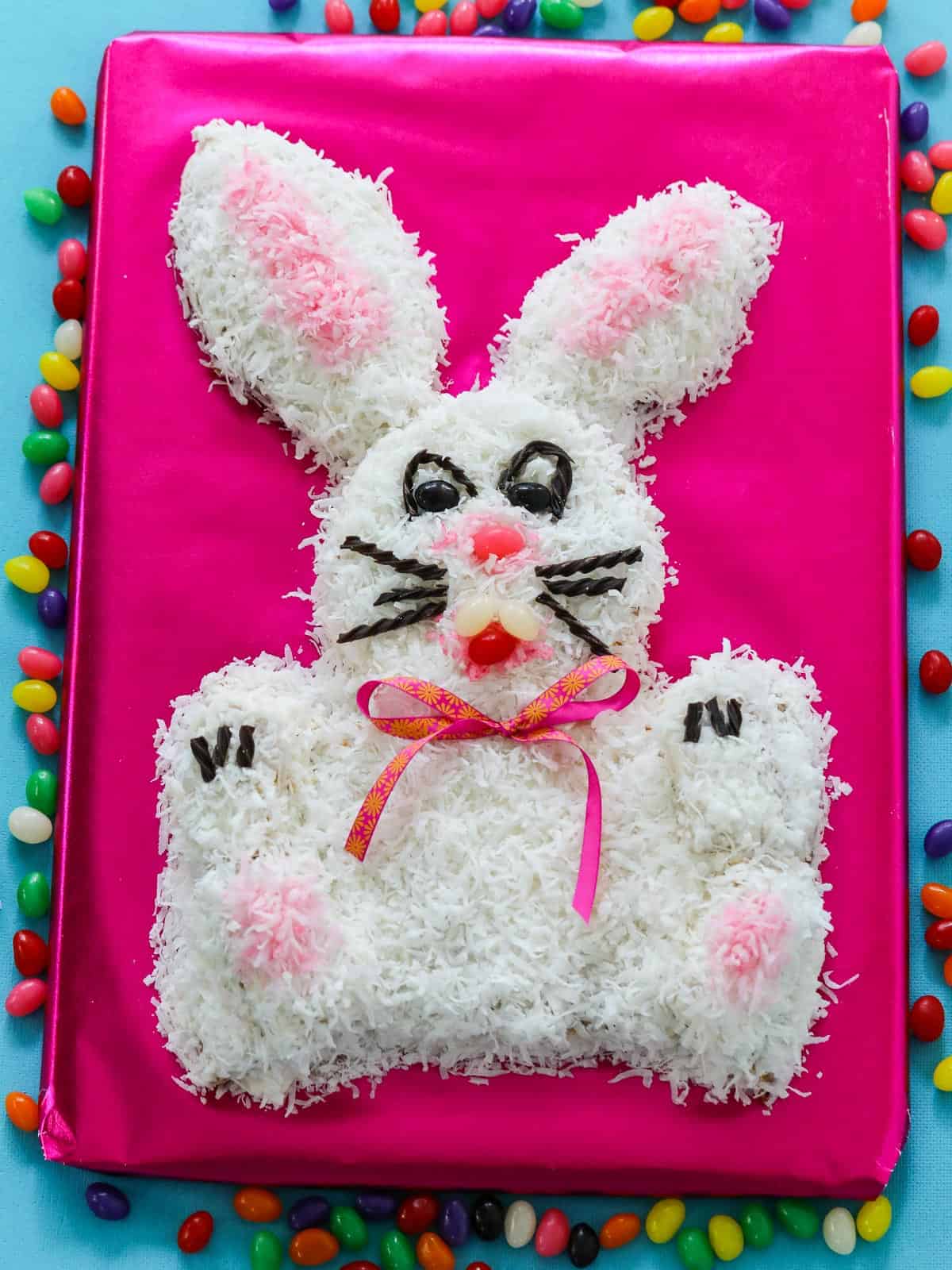 Coconut Macaroons
These Coconut Macaroons are drop-style cookies using shredded coconut. They have rough edges that turn brown are chewy inside, they look like a birds nest, and are so fun to decorate! 🥥🍪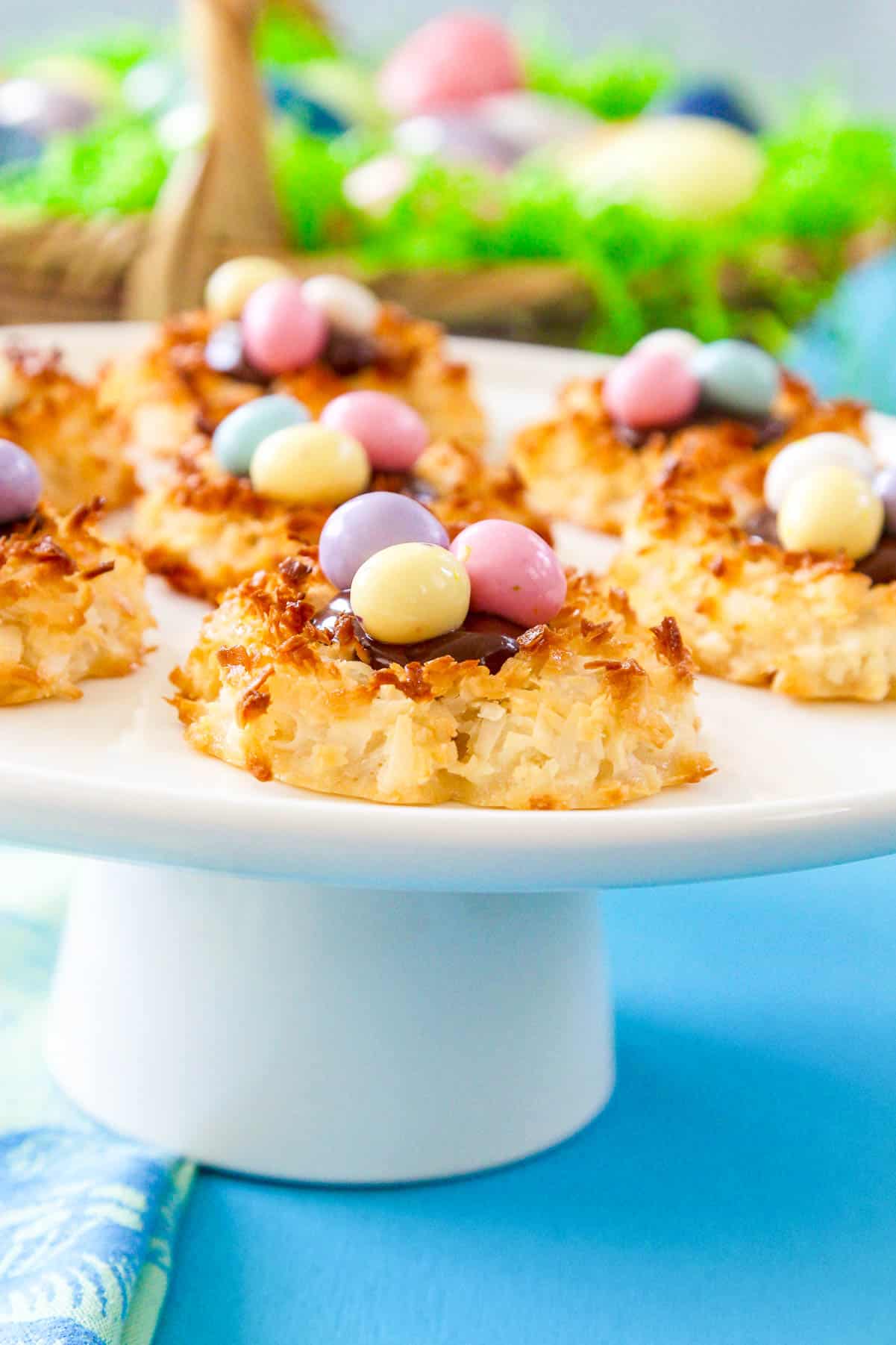 Easter Cupcakes
Some people call these "Bunny Bums", as these naughty bunnies are digging up the garden. 🐇🍃😂 The decorations are easy to find online and in craft stores...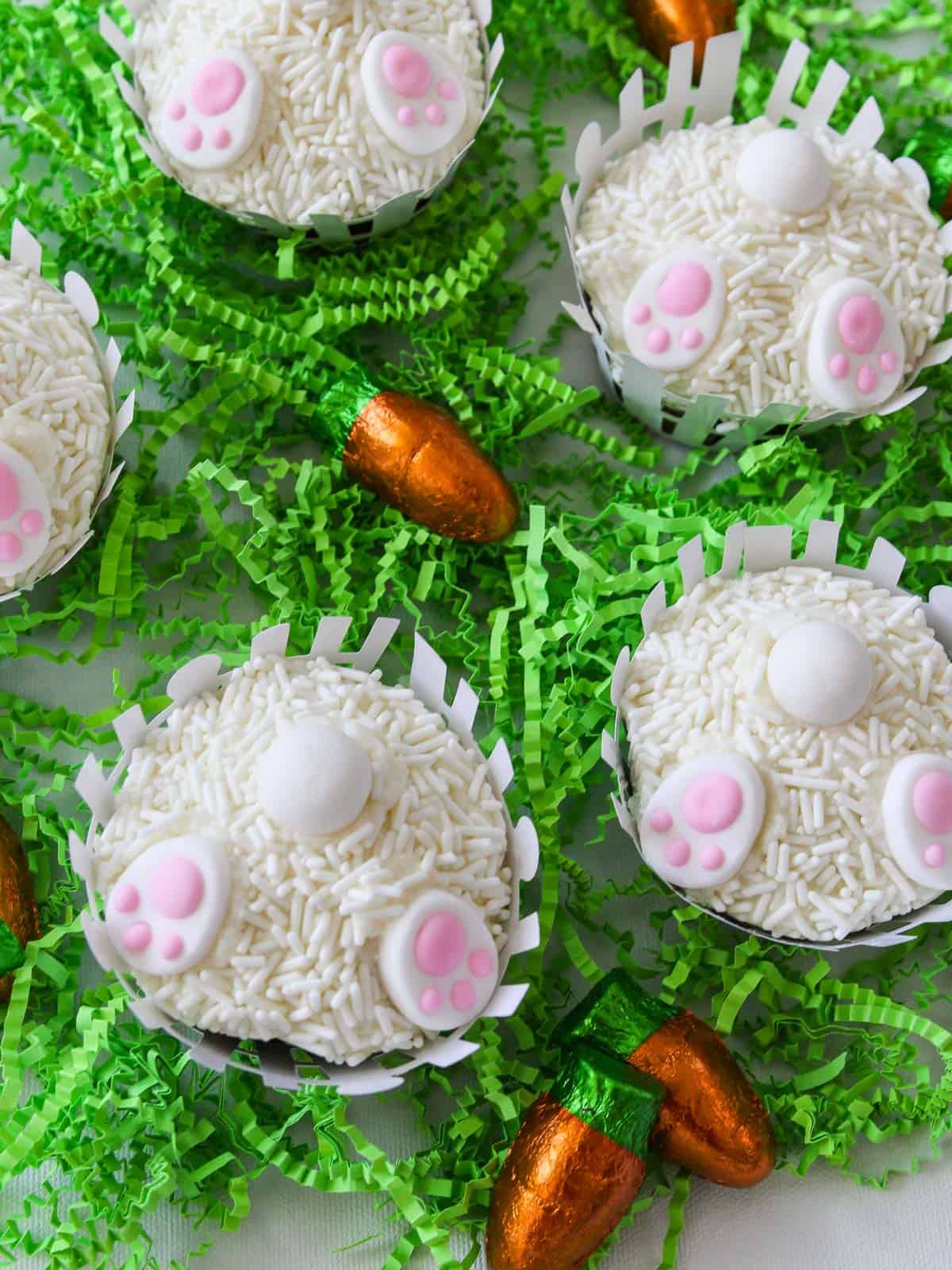 Chocolate Bunny Cupcakes
One Easter, I found some silicone baking cups that looked like garden pots at the craft store (they work great in paper wrappers too), and baked cupcakes with a cake mix, grabbed some little chocolate bunnies, and some sprinkles. These are so easy and fun to make! 🍫🧁🐰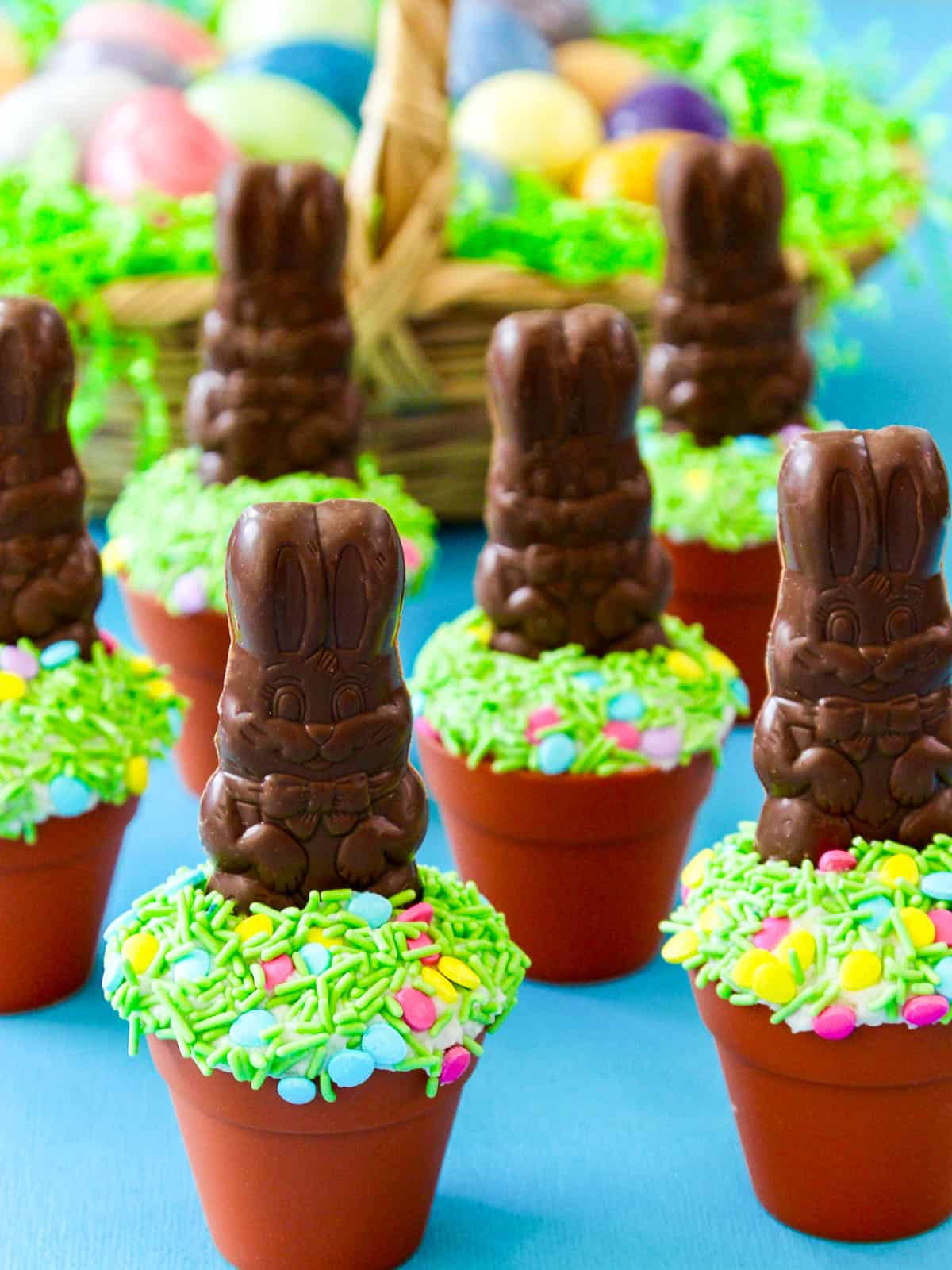 Strawberry Cake
Years ago, I was offered some Strawberry Cake by friends at a gathering, and it tasted so good I decided to create my own recipe.
I used all-natural ingredients, no dye, jello, or preservatives. 🍓🍰 The strawberry buttercream frosting 🥣 is divine...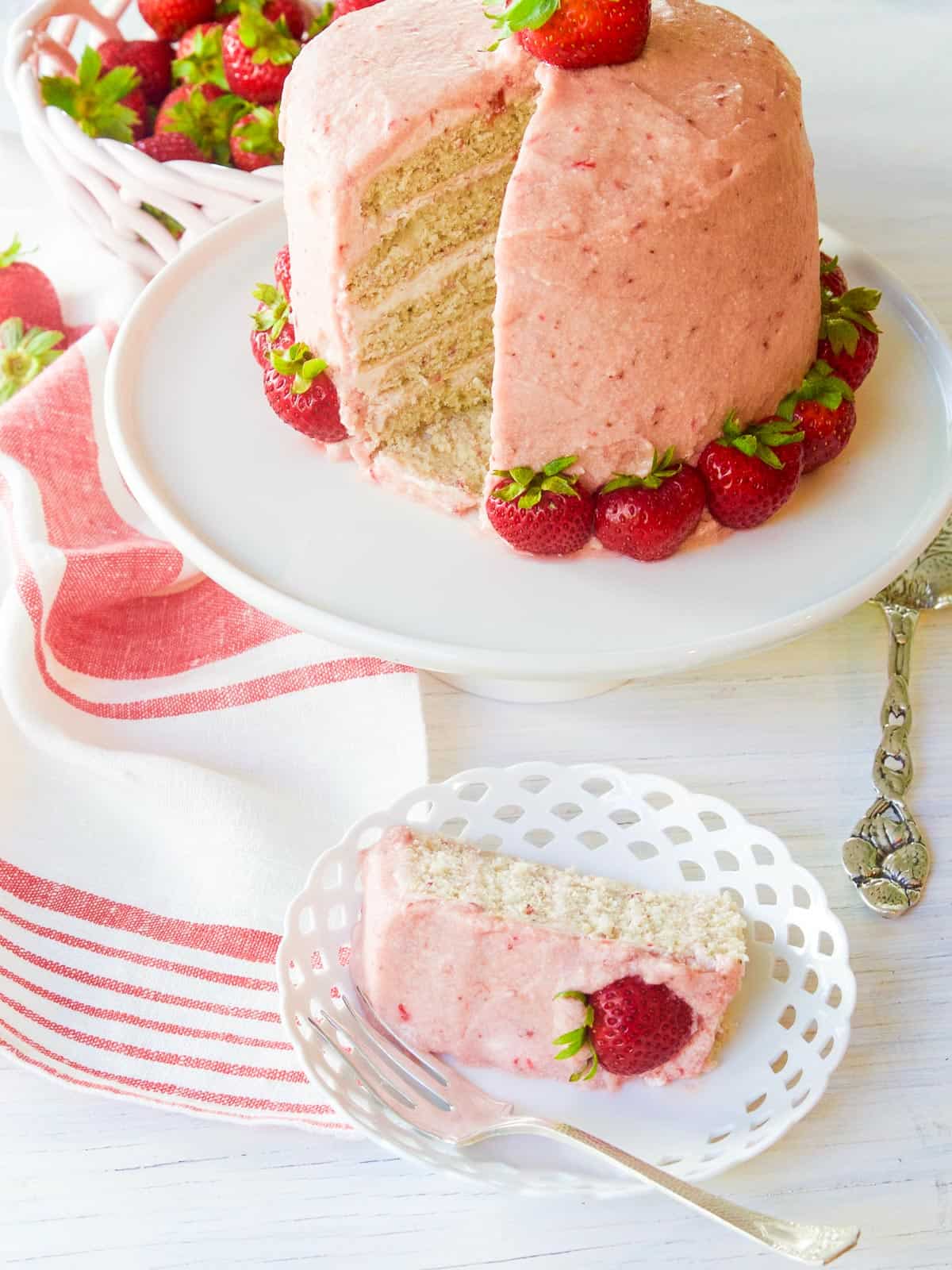 Raspberry Scones
Many times, dessert scones are cakey, dry, and crumbly. These raspberry scones are soft, light, and fluffy because they are made with crème fraîche and heavy whipping cream. These are everything you want...💕🥣
Peach Cheesecake
A recipe that came from my Mom, it was one of our favorites. Only 7 ingredients and 30 minutes for this refreshing easy summer dessert! 🍑🥧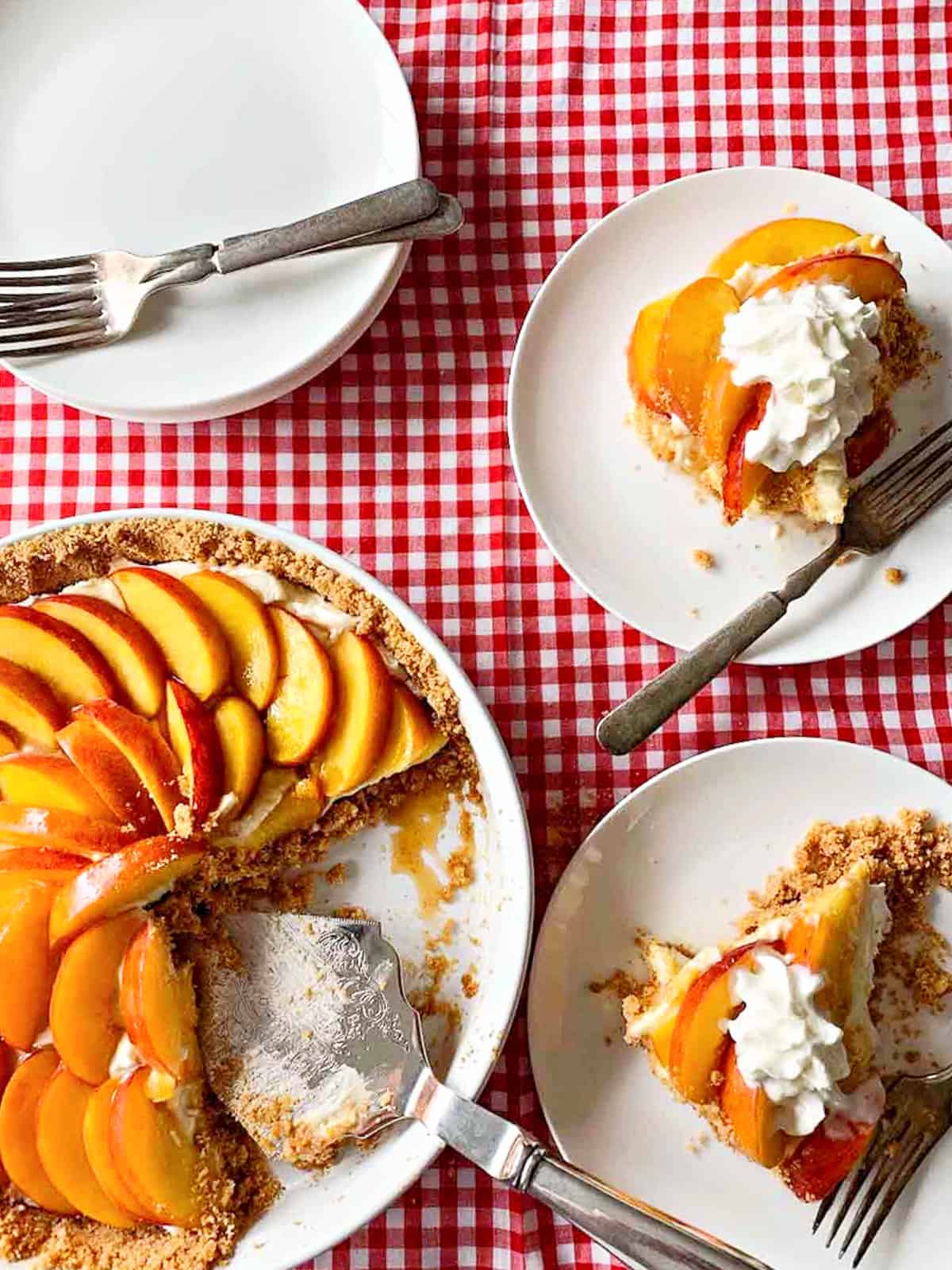 Coconut-Lime Lemon Bars
A tropical version of traditional lemon bars, the toasted coconut shortbread cookie crust, and lemon-lime filling is simply out of this world.
The crust on these Coconut-Lime Lemon Bars gets golden, it is after all a cookie! This easy lemon bar recipe has tart lemon and lime notes balanced with sweet coconut, what could be better in a dessert...🥥🍋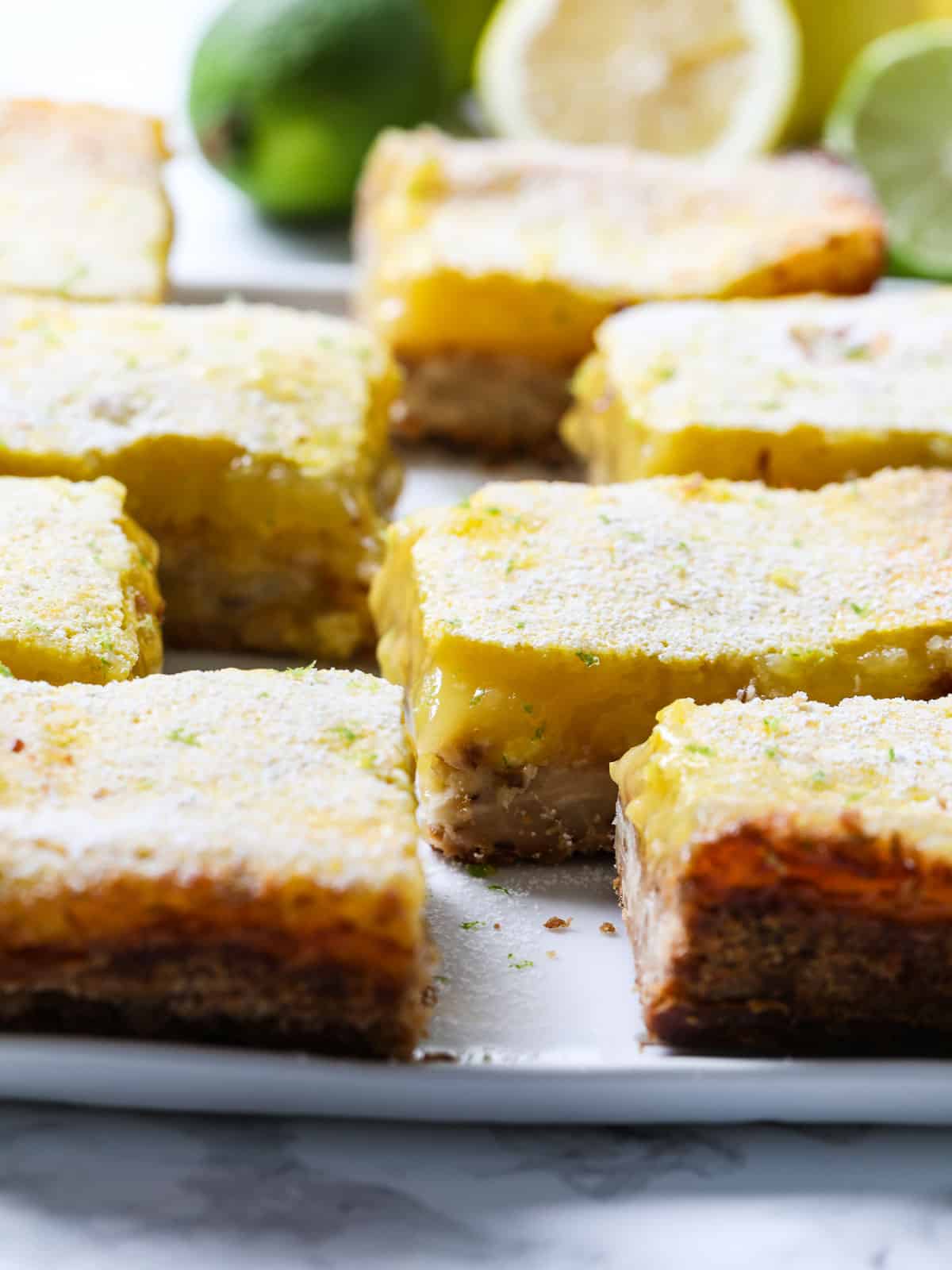 Pineapple Coconut Madeleines
These Pineapple Coconut Madeleines have fresh pineapple pieces and sweet coconut to create a nice crumb and prevent them from drying out while baking. Ohhhh and the tropical flavors take you straight to an island paradise...🍍🥥🌴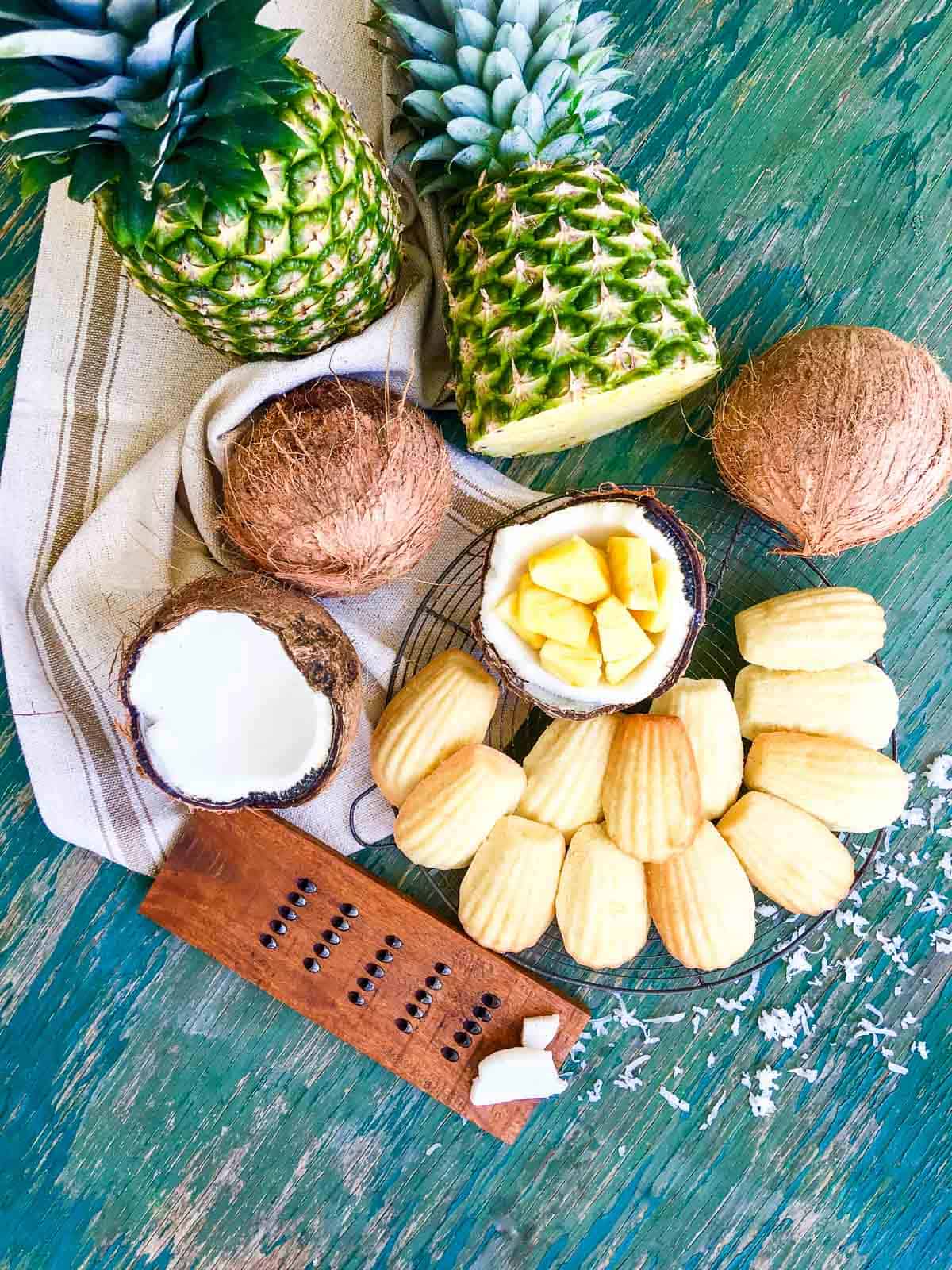 Cake Mix Cookies
Who doesn't love cookies? 🐰🥣🍪 Cake Mix Cookies are such a popular dessert right now. Mix a box of cake mix, butter, eggs, and decorate with some Easter candies...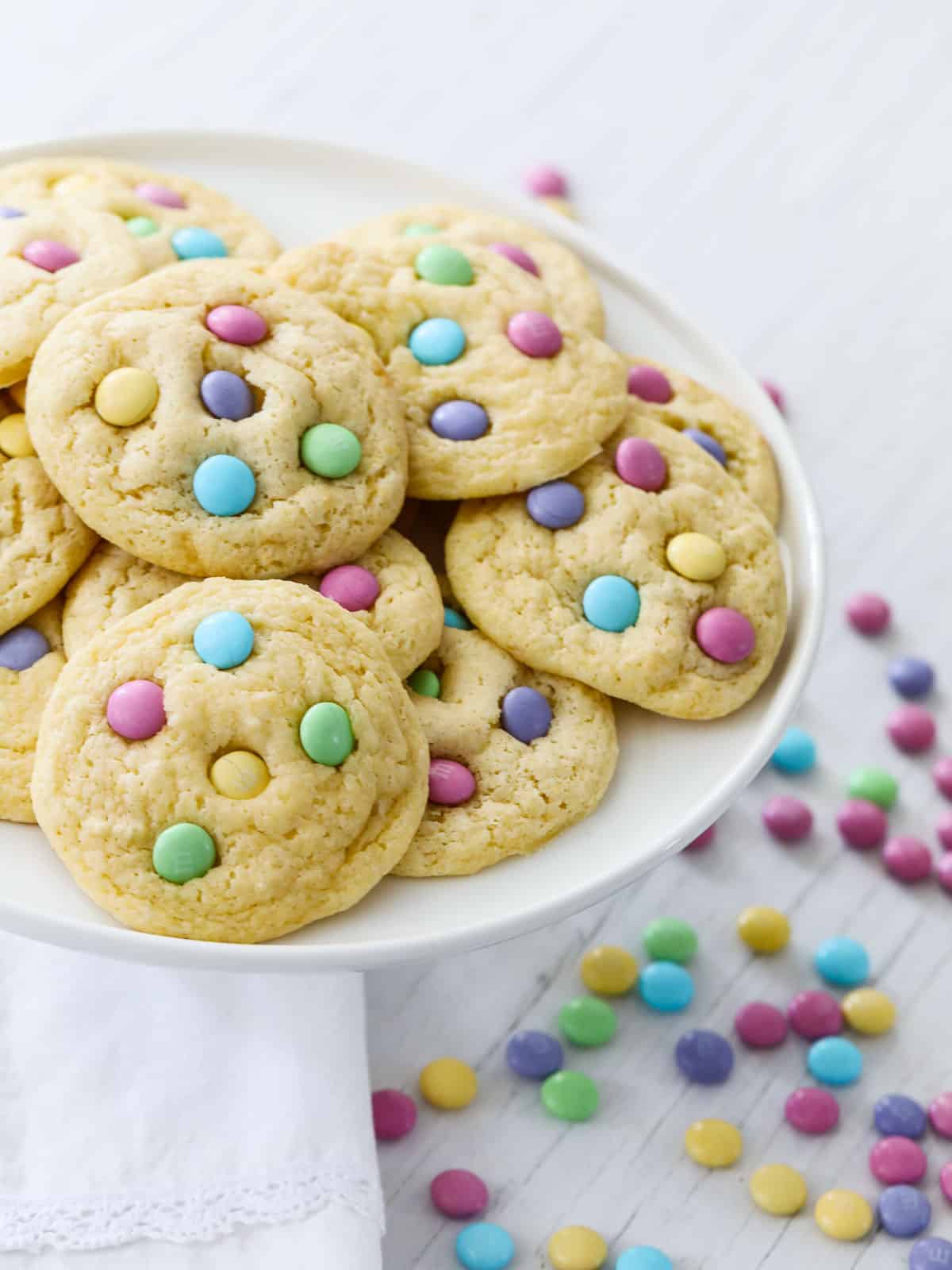 Easter Cookies
Who doesn't love sugar cookies? A famous holiday and party dessert, these Easter Sugar Cookies 🐰 💕are a classic butter sugar cookie dough drizzled with vanilla buttercream for easy icing, and Easter Egg sprinkles...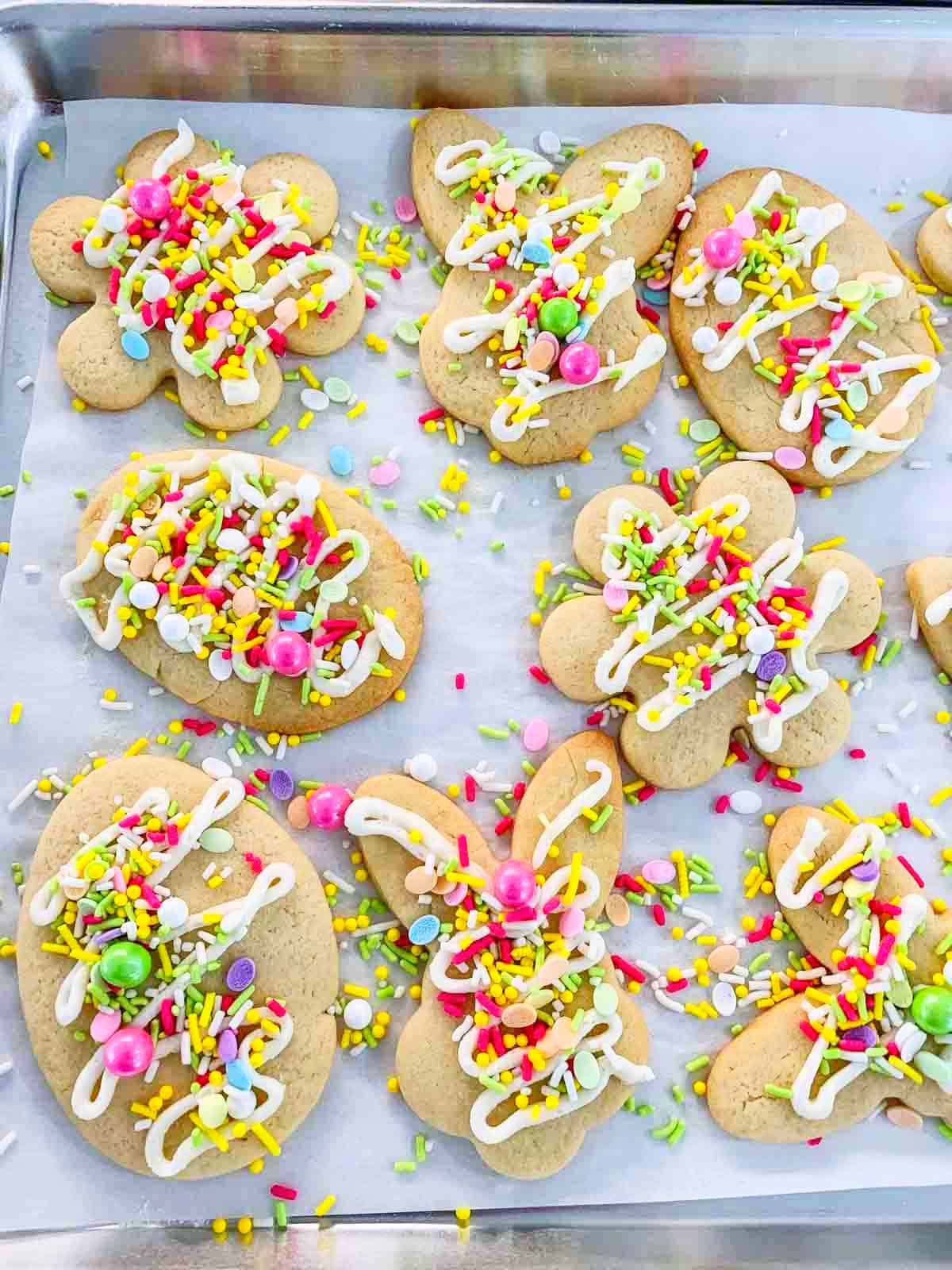 More Easter Recipes