Last Updated February 24th, 2018 at 05:30 pm by Lisa
San Juan Capistrano Certified Farmers Market is celebrating 14 seasons and promotes a healthy lifestyle by providing fresh fruits, vegetables, and specialty food products to the community of San Juan Capistrano and adds a vibrant community event to the historic downtown area.
All the proceeds from this farmers market go right back into the weekly event. You will find beautiful quality produce, fresh-baked bread, a wide olive assortment, beautiful flowers, fresh seafood and shellfish, and unique artisanal food products.
Try a sample of the local raw orange blossom honey (it is amazing), heavenly handcrafted ghee, hummus, or the almonds. Vendors also offer handmade crafts, jewelry, and local business offerings. Keep on reading for more details of all the vendors, and the wonderful products available at the SJC Farmers Market.
The San Juan Capistrano Certified Farmers Market is held year round, rain or shine!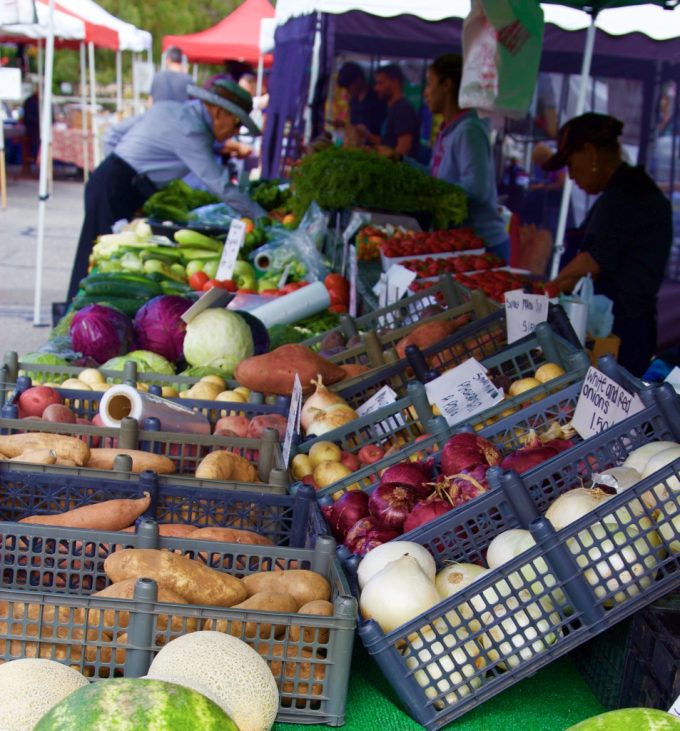 Each Wednesday afternoon, residents and visitors can enjoy purchasing fresh flowers, produce, and specialty foods at the San Juan Capistrano Farmers' Market. The market features up to 30 vendors and is held at Yorba Street and Camino Capistrano right in the heart of downtown San Juan Capistrano, California.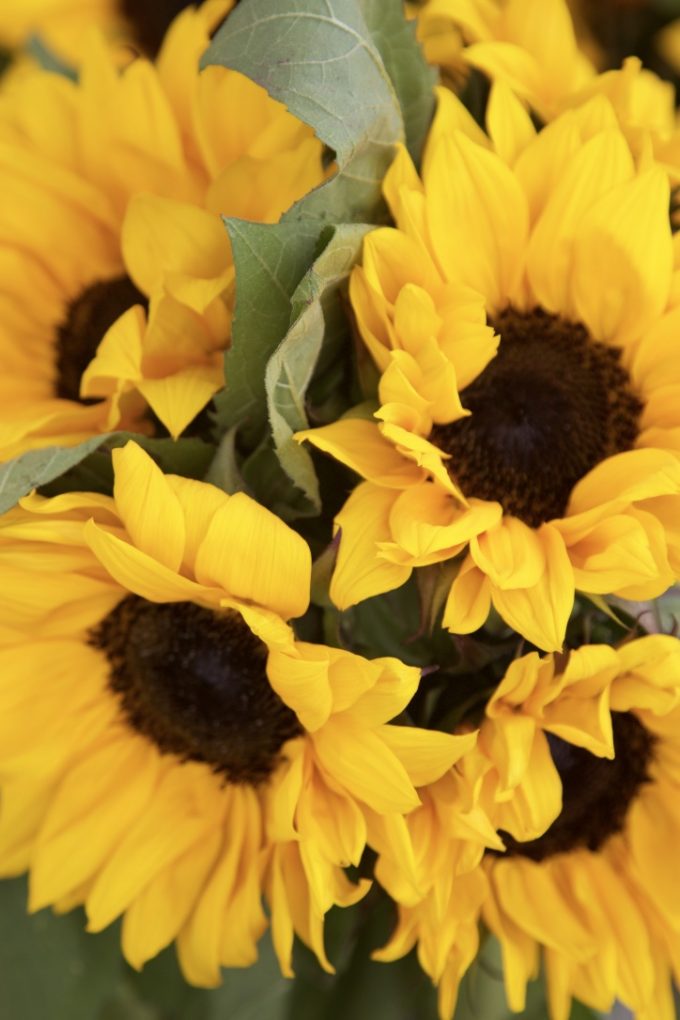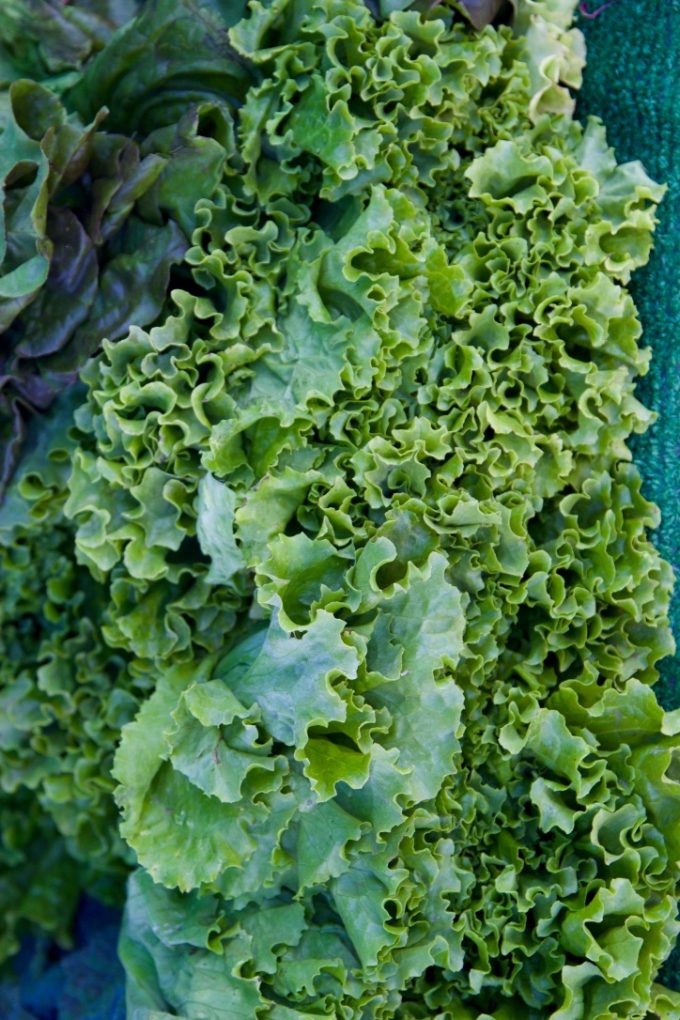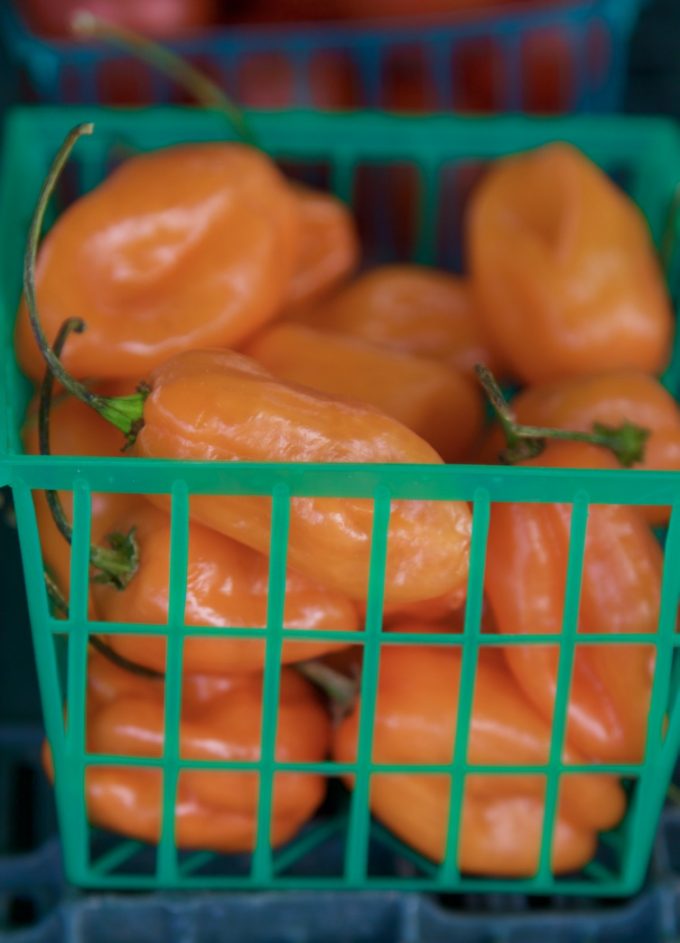 San Juan Capistrano Certified Farmers Market
Today, I had the great joy of meeting Jennifer Pointer the Operations Manager with San Juan Capistrano Chamber of Commerce.
Jennifer's passion for the San Juan Capistrano Certified Farmers Market has run the market since May 2014.
Thank you Jennifer, and we appreciate this wonderful community farmers market!
Her passion and joy of serving her community is contagious. Jennifer serves in many capacities in SJC, including the Chamber of Commerce, and volunteers at the San Juan Summer Nites Concerts offering free concerts in the park put on by the city of SJC.
Jennifer is a great person to get to know if you like food, music, and fun community events…
See you soon Jennifer!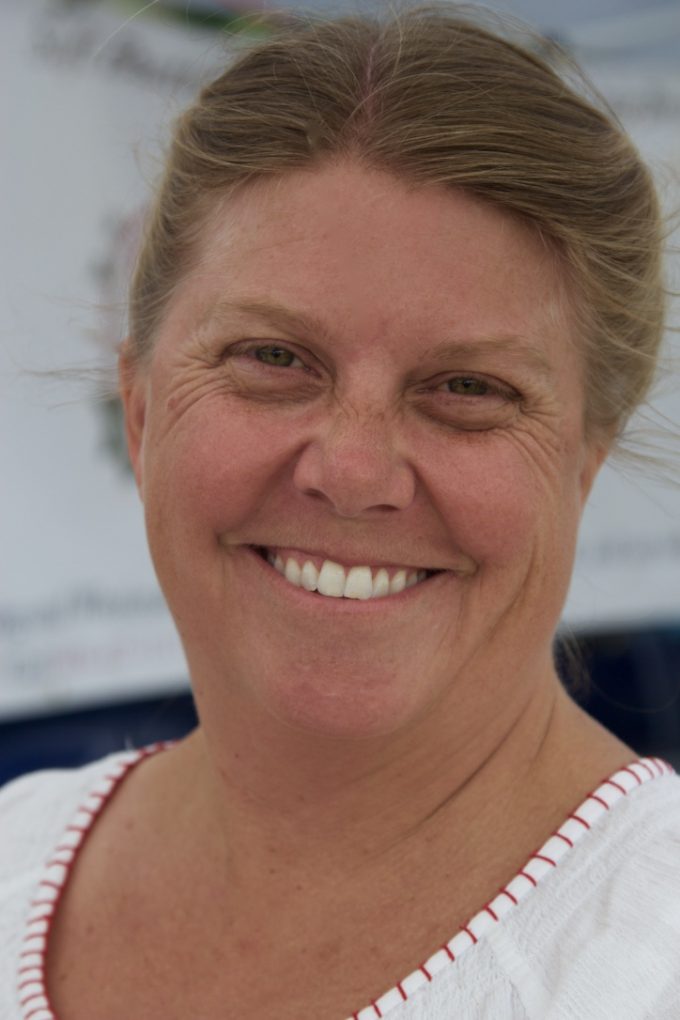 Location:
Yorba Street between Camino Capistrano & El Camino Real in beautiful Historic Downtown San Juan Capistrano.
One block south of Mission San Juan Capistrano.
Hours:
Every Wednesday, Rain or Shine!
Spring & Summer 3pm – 7pm
Fall & Winter 3pm – 6pm
Each Wednesday, residents and visitors can enjoy purchasing fresh flowers, produce, and specialty foods at the San Juan Capistrano Farmers' Market. The market features up to 30 vendors and is held at Yorba Street and Camino Capistrano right in the heart of downtown San Juan Capistrano.
The Farmers' Market is held year round. The hours of operation are as follows:
November through March: 3 pm – 6 pm
April through October: 3 pm – 7 pm
For more information, contact the Chamber of Commerce at 949-493-4700.
San Juan Capistrano Certified Farmers Market Website
 Pay by cash, credit cards, or SNAP benefit cards.
To pay by credit card, just visit the information booth (where all the knitted items are) and make your purchase via Visa, MasterCard, American Express or Discover Card.
Now accepting SNAP (CalFresh/EBT) benefits.
San Juan Capistrano Farmers Market Food and Vendor List:
Want to become a vendor? Click to become a Vendor or for more information.
Arellano Produce – Fresh Fruit, Vegetables, Eggs.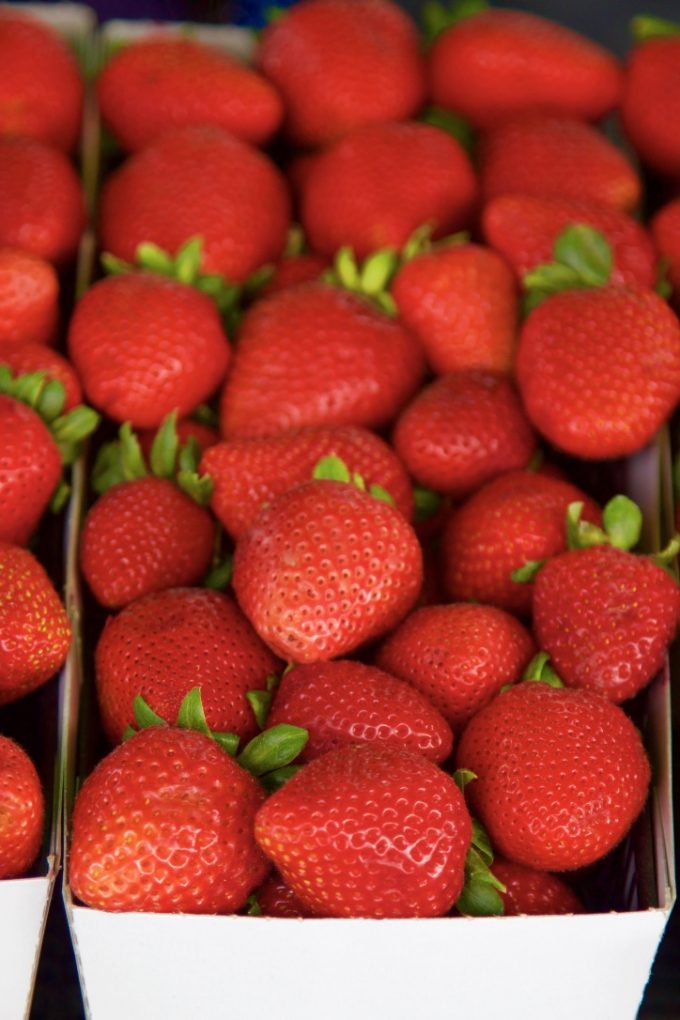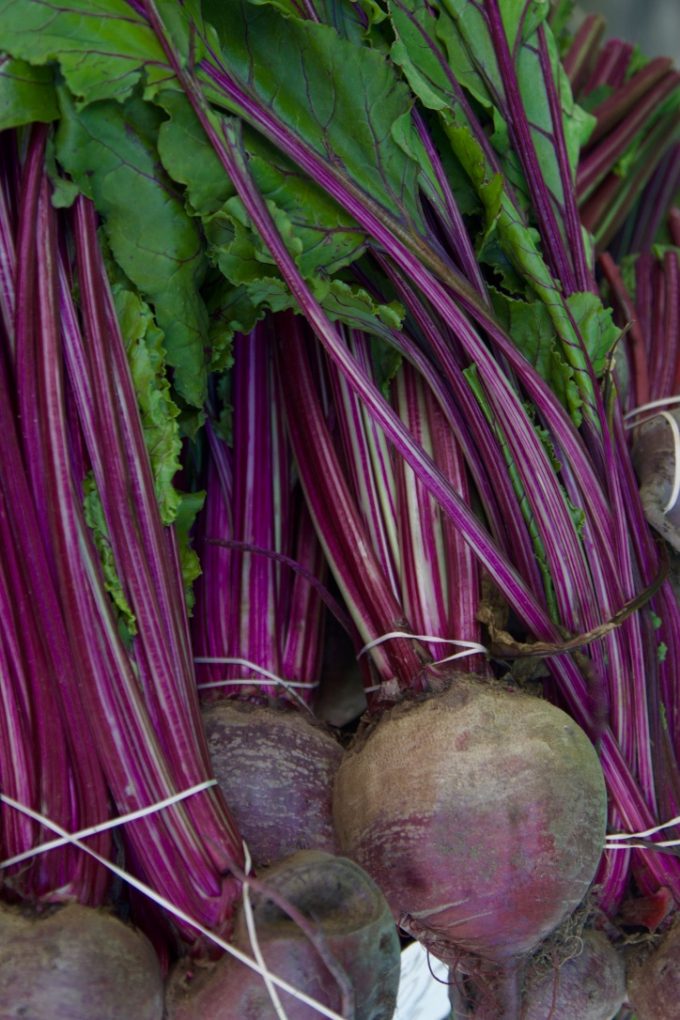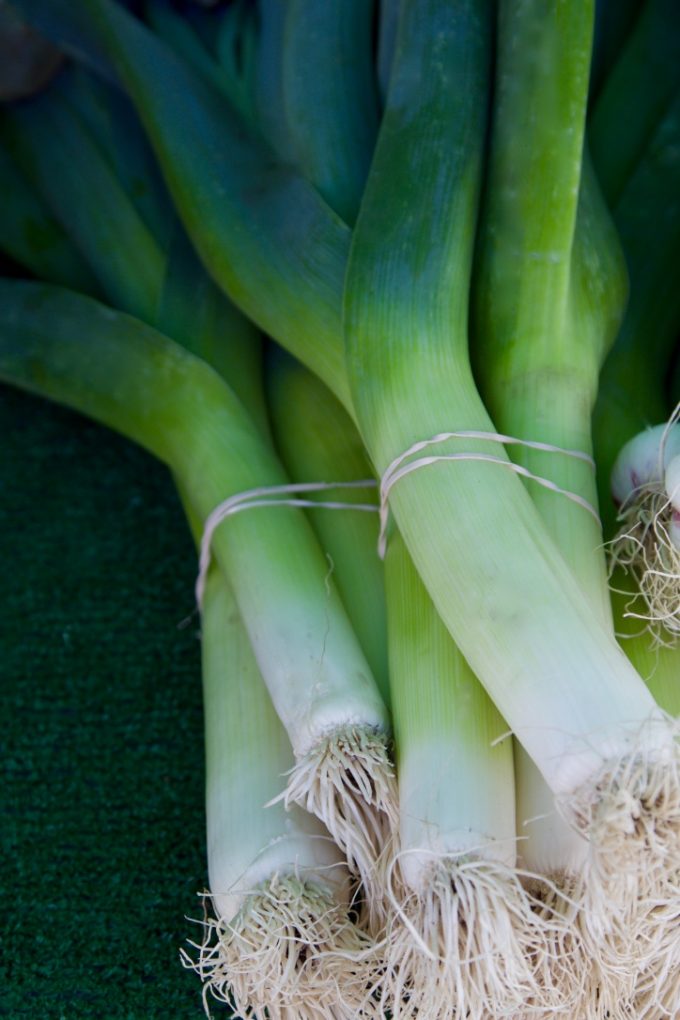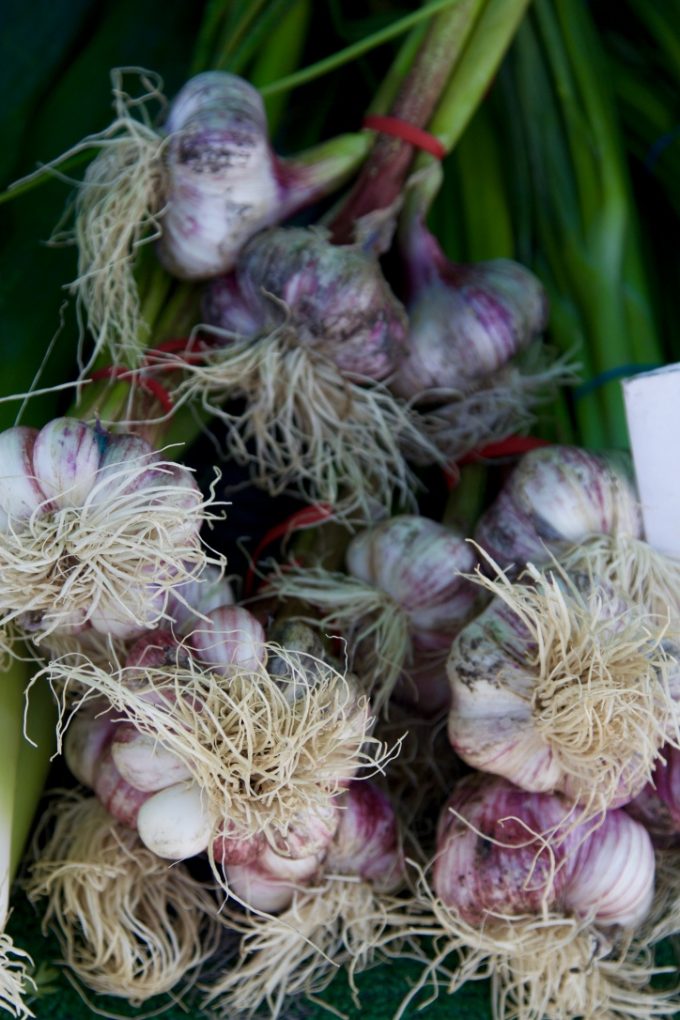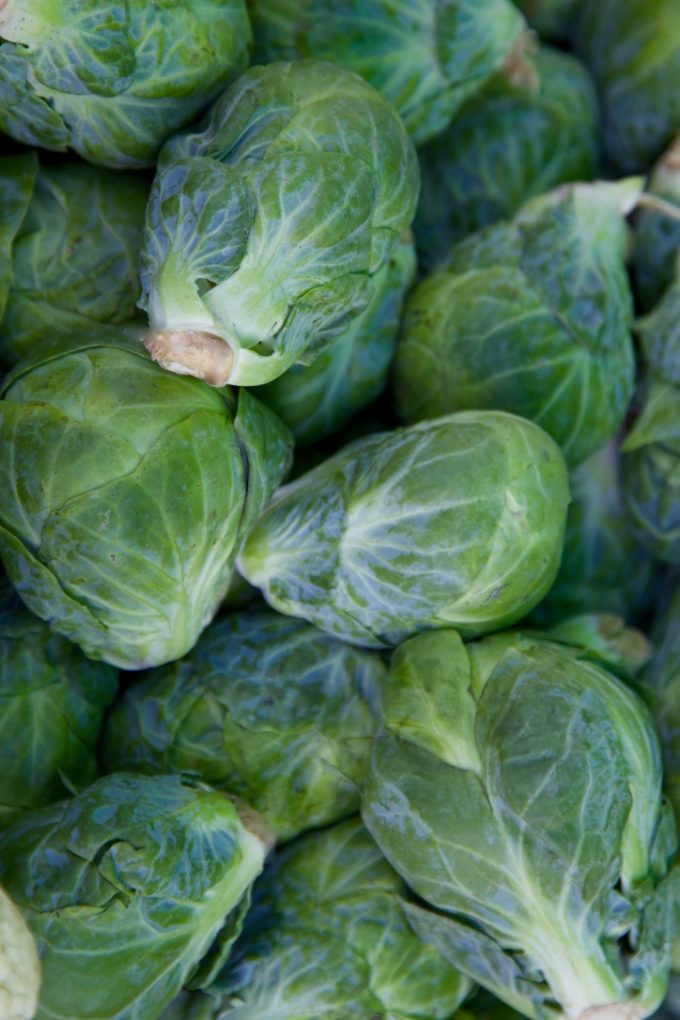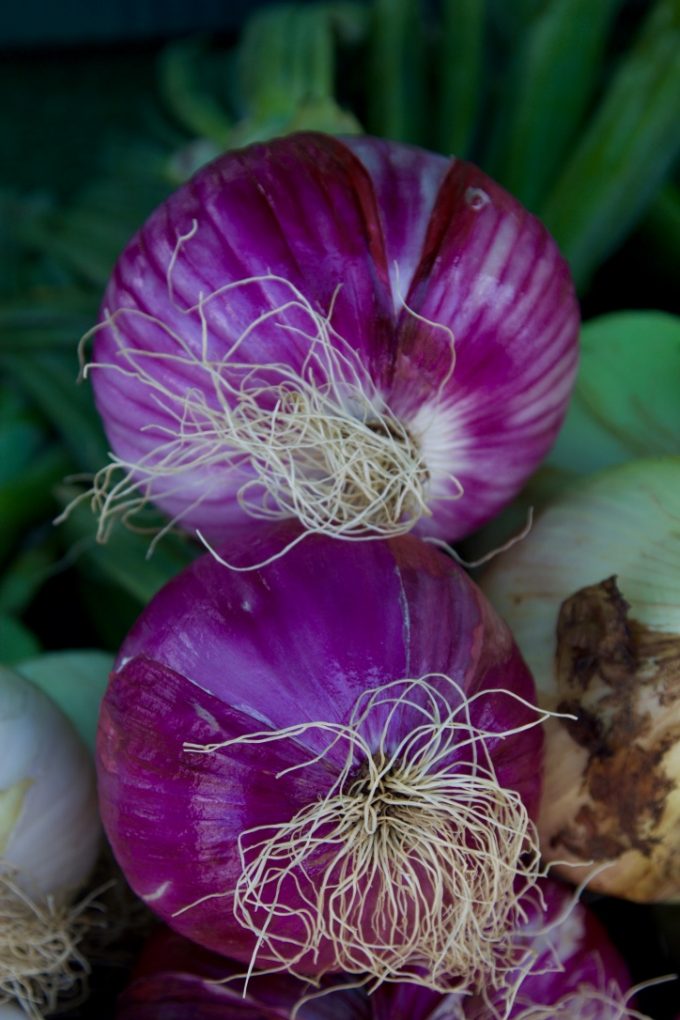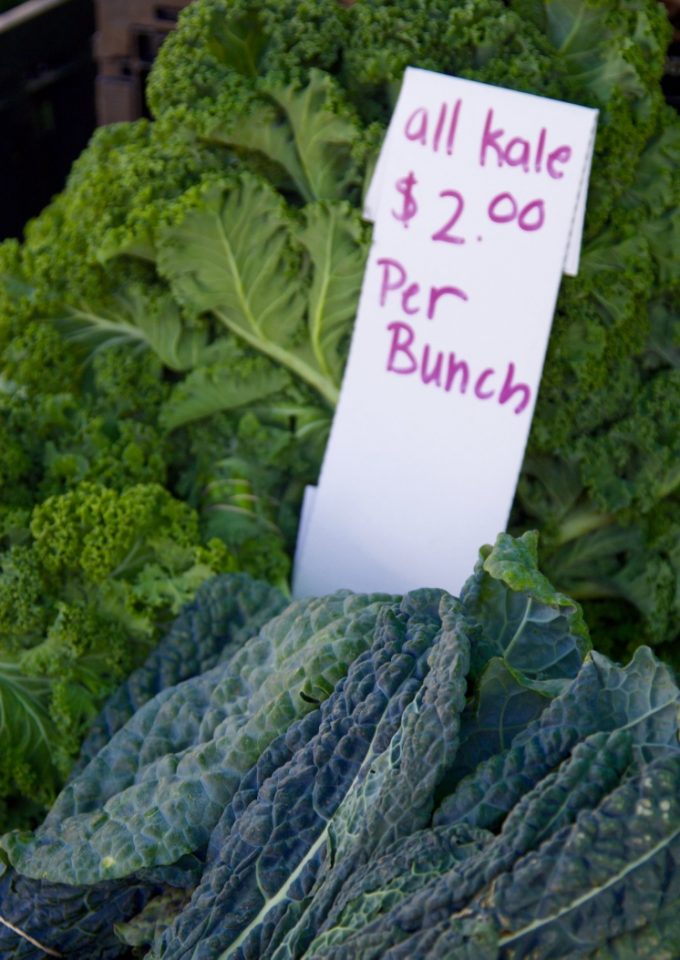 Baba Foods – Enjoy a broad range of delicious flavors of authentic Mediterranean dips and sauces made from the freshest ingredients high in nutritional value. Our products are a delicious and healthy alternative to commonly used condiments such as mayonnaise, sour cream, and butter, and are great for serving at parties as they are always fresh and ready to serve. Try our thin and crisp pita chips made from fresh pita bread, our creamy baba ghanouj, tzatziki, tabouli salad, and our wide variety of richly blended hummus flavors from roasted garlic, avocado and cilantro, and much more– all made from the freshest ingredients.
BreadBar – Let there be Bread ! Welcome to BREADBAR, where we bake artisanal bread in the classic tradition of French breadcraft. Our breads and pastries are inspired by the French bakers of past centuries infused with contemporary American taste. With our rigorously-crafted breads and pastries and our innovative bistro fare, BREADBAR marries tradition and innovation with a passion for good food.
Dry Dock Fish Company – Fresh Seafood & Shellfish. The owner of Dry Dock Fish Company, Mark Lewis was born in Marseille, France. He grew up in Casablanca, Morocco where he and his friends would enjoy fishing the rivers. Mark came to the United States in 1968. He chose to build a fish business because he wanted Dry Dock Fish Company to provide people with an outstanding selection of fresh fish, which he found was hard to come by. Mark enjoys seeing returning customers who share with him their "FISH STORIES." He is known for being an extraordinary chef during markets, providing samples to his appreciative customers. Mark does not have a set schedule of work hours at the plant. "I'm not done until everything is done," says Mark. He has no plans to retire anytime soon. Mark enjoys talking with his customers and being outside. Marks personal favorites are the Santa Barbara Shrimp, local Halibut and Mahi Mahi.
Hidalgo Flowers – Beautiful fresh flowers and custom orders available.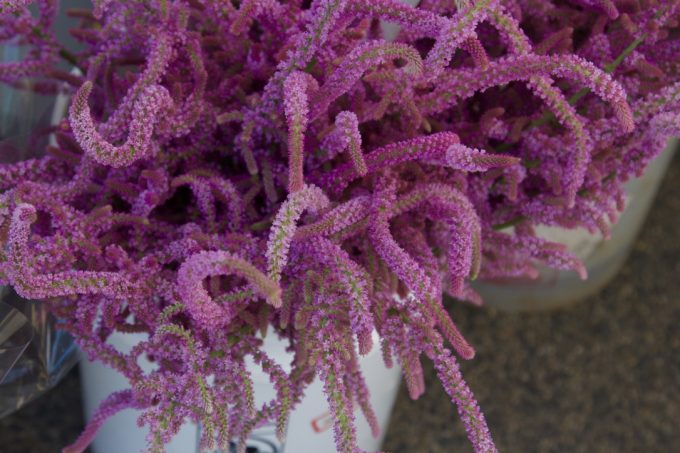 Sweet Peas…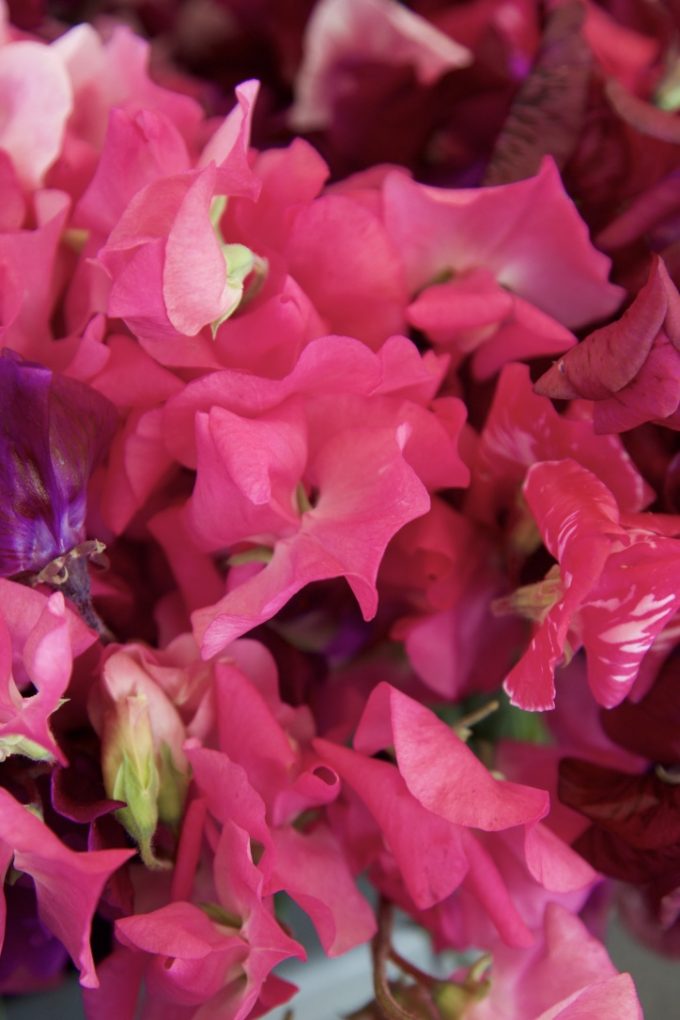 Sweet Peas…wrapped and going home!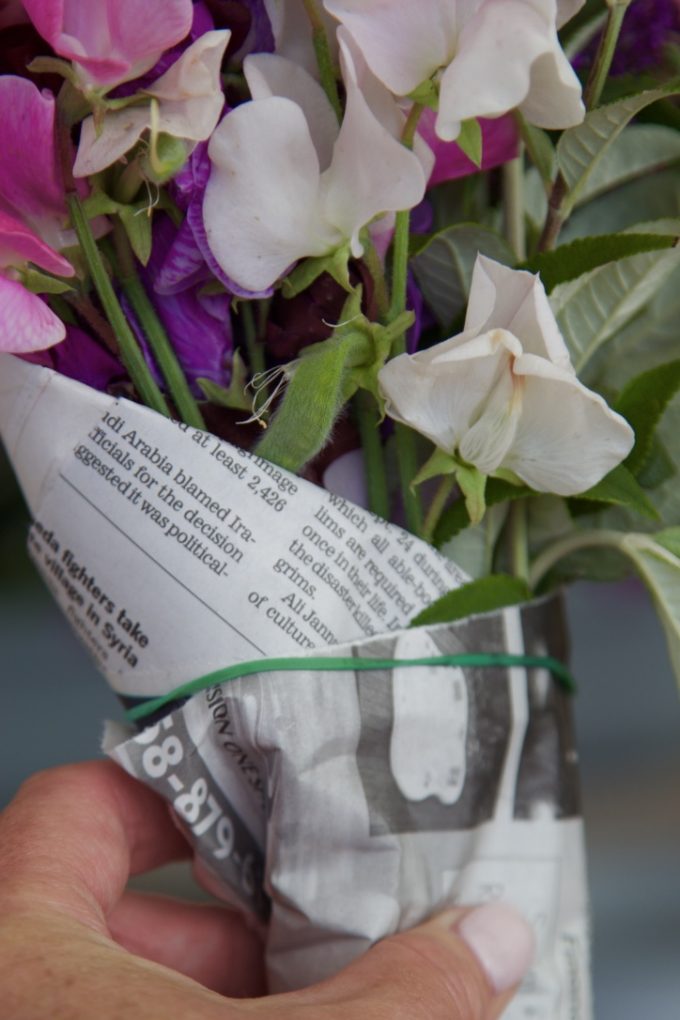 Beautiful mixed bouquets…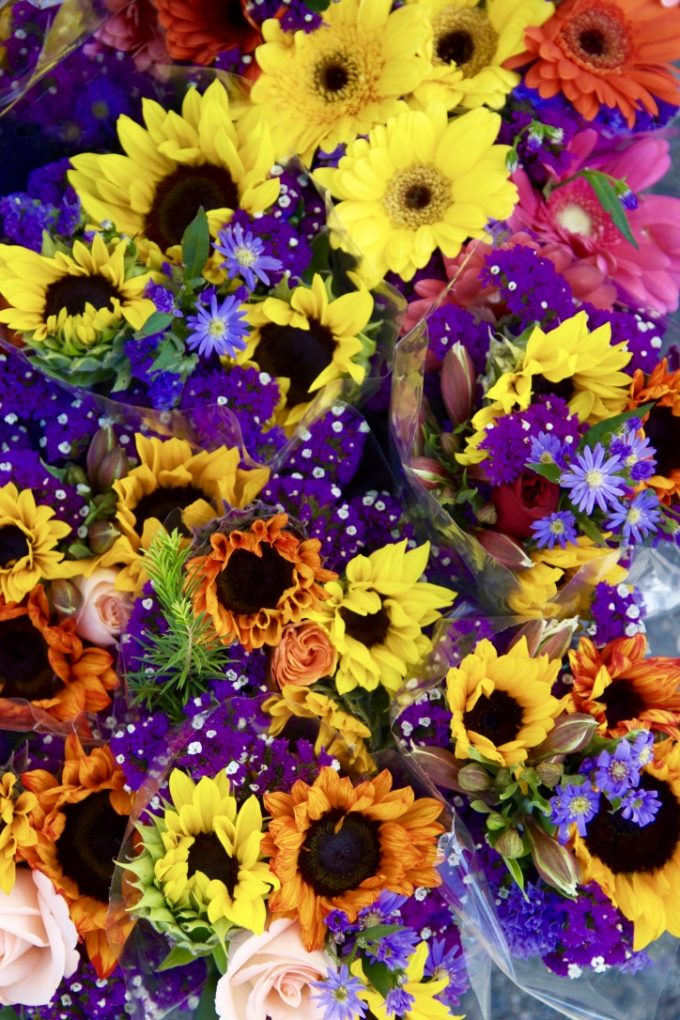 Butterfly Bush..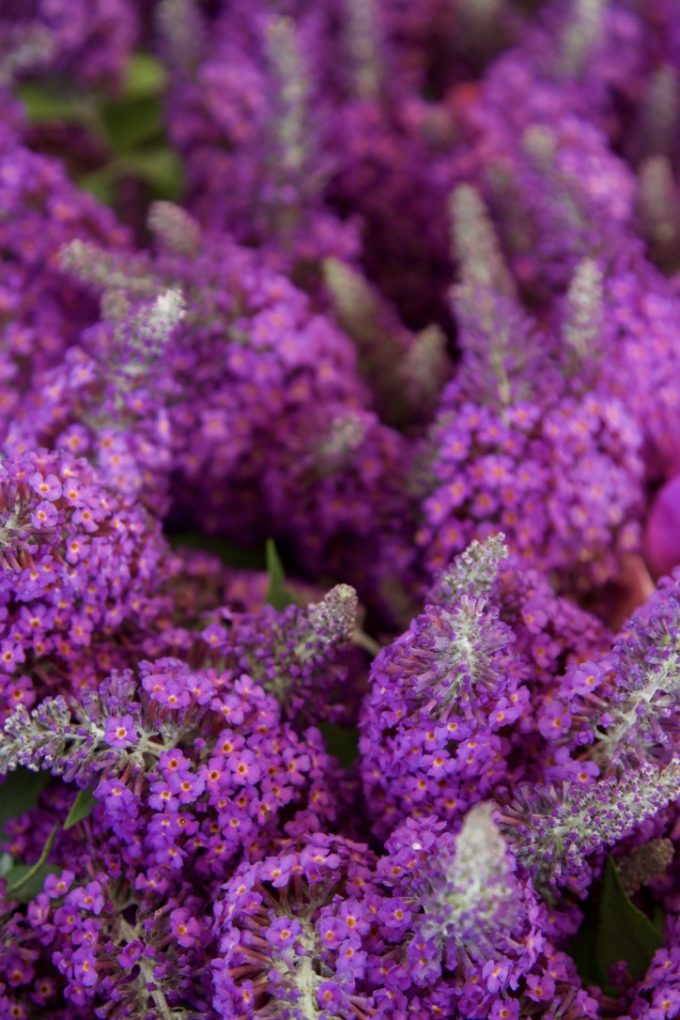 Kettle Korn King – Wide Variety of Kettle Corn made on-site, cotton candy, water and sodas.
Mamas Mediterranean Food – Homemade Ghee (Clarified Butter), butter cookies and other Mediterranean treats!
(NEW! Starting May 11, 2016)
Sonia with her Heavenly Ghee, can't wait to try mine Sonia on a grilled cheese sandwich! Nice to meet you..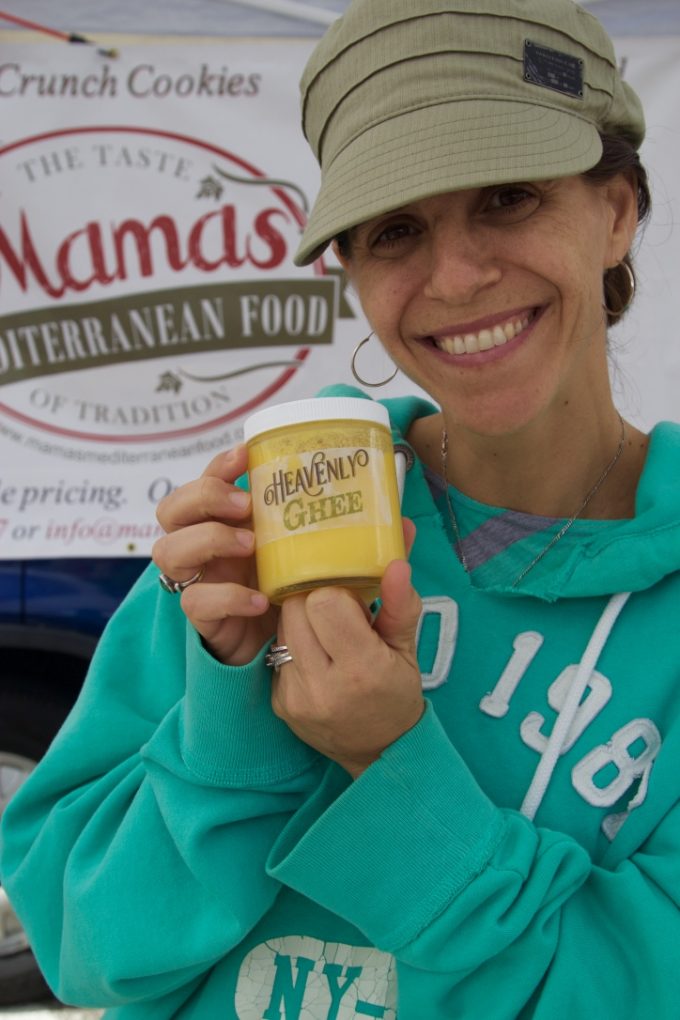 Matterhorn Gourmet – prepackaged frozen gourmet food, spices, teas and herbs.
Queen Bee Industries – Fresh local honey and avocado oils from Silverado Canyon in Orange County.
James, is the artisan and bee keeper at Queen Bee. Thank you for all your tips on how to use this local orange blossom honey. It is D-E-L-I-C-I-O-U-S!!!! Can't wait to try it on salmon and drizzle on brie for a cheese board, yum!
Oh, and by the way James will deliver honey to your door in South Orange County California if you want…now that is terrific.
See you again soon James!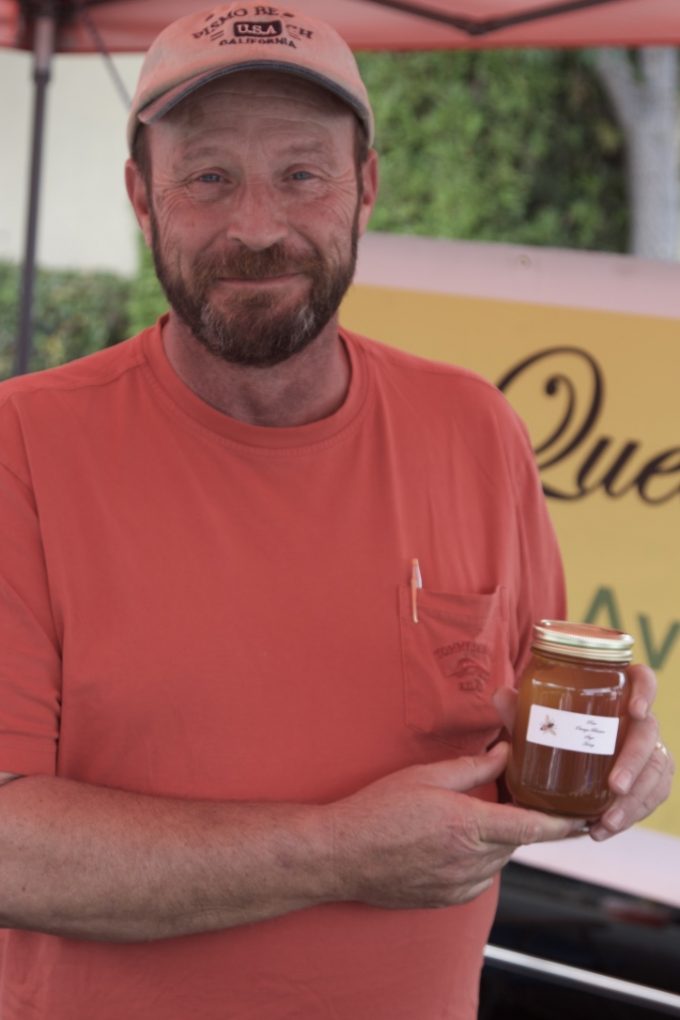 Orange Blossom Sage Honey from Silverado Canyon, truly local raw honey…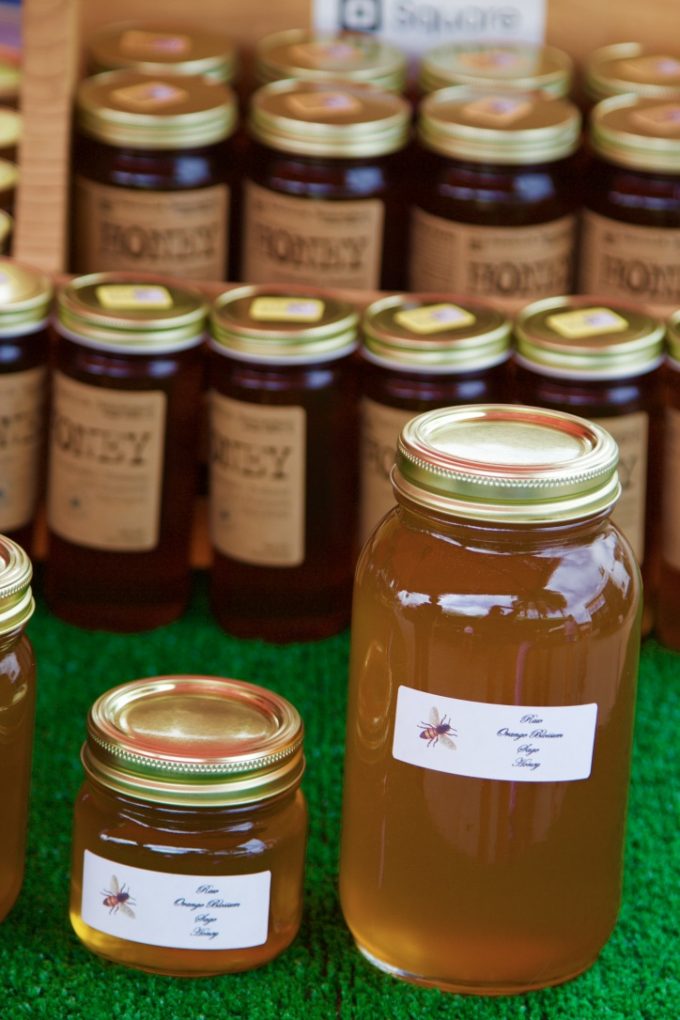 Rockview Farms/Winder Farms – Home Delivery Milk & Groceries. Contact Wendy (949) 466-8324.
Ruben's Nuts – Fresh Roasted Peanuts & Snacks.
Salazar Ranch– Peaches, nectarines, plums, pears, cantaloupes and watermelon. (Seasonal, will return in May 2016)
Sola Foods – We are a gourmet company that specializes in fantastic sweet and spicy salsas, jams, spreads and relishes. 100% natural. 100% sure to win your heart…What do you like… Sweet or Spicy? Sola's Salsas, Relishes, and Jams are all handmade with a gourmet flavor. Using on the best ingredients available, we take our time to create for you a unique and tantalizing experience. All of Our products are made the old fashion way… with natural ingredients and lots of love. So sit back and enjoy Sola, the Company with Heart and Sol. We have tantalizing Sweets, as exemplified by our Irresistible Strawberry, and we have our savory Spices, as illustrated by our World Famous "Cheeky Kiwi." All products are created and mastered by our Chef and Founder, Armita Fazeli.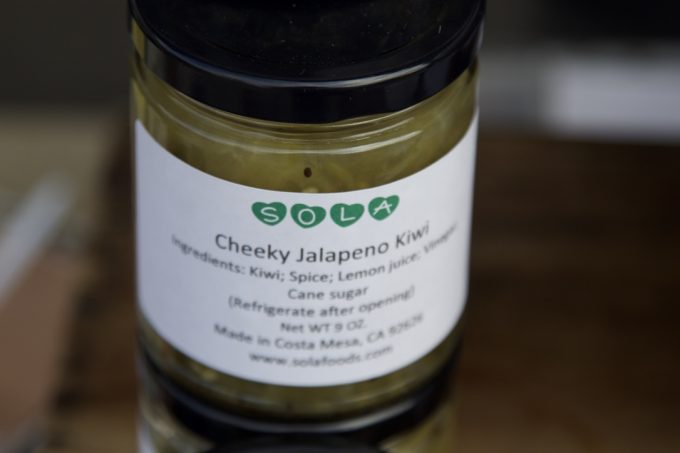 That's What's Up – Made homemade and fresh all from scratch, is the best way to describe That's What's Up. My passion is farm fresh and local. I think we can all agree that's the best way to get flavor from your food. Using all natural ingredients in our baked cookies give it the perfect crunch you can ask for in a cookie. Local milk and cream along with fresh fruits for our pops give it the perfect bite in a popsicle, too much good stuff. As for our cupcakes, That's What's Up, you put our cookies and ice cream together in a mash-up and fill it into a cupcake, top it off and whip it up….simple as that.
Ariel Sanchez is the owner, aren't her tattoos just fantastic? So is her passion for all things in the food world.
Great to meet you Ariel! I will be back for more of your delicious treats!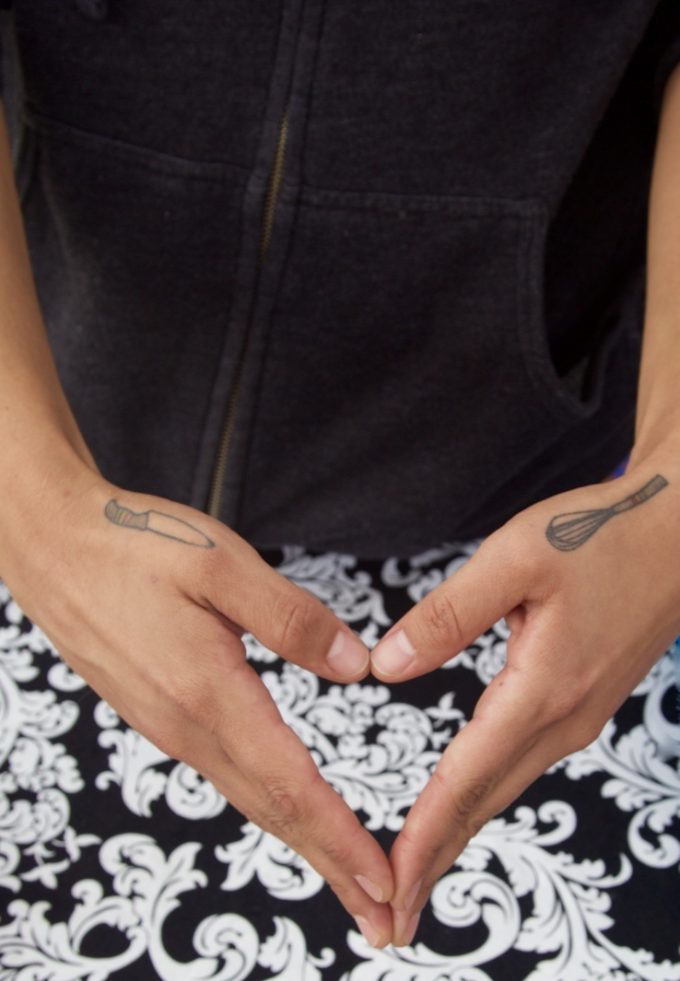 The Almond Guy – Here you will find incredibly fresh California almonds of the "Nonpareil" variety, which means 'unparalleled' in French. And indeed, they are unparalleled in quality and taste, being one of the largest and sweetest variety of almond. As of 2007, California stores are no longer allowed to sell unprocessed almonds, the ones you find in stores are steam-processed or chemically fumigated (gross). But, we as the farmer are still allowed to offer the unpasteurized real thing, which still contain all the nutrients and goodness! When you taste our almonds, you'll immediately notice the difference in quality… straight from nature, just as it's supposed to be! You can also find our products in nearly all of Orange County's farmer's markets. In the meantime, we invite you to browse through our online store and shop with confidence. Thank you for visiting, and we hope you enjoy our delicious products! (NEW! Starting April 13, 2016)
The Raw Caterer – Raw Vegan Entrees, Appetizers, Breads, Crackers & Desserts. Our vegan menu is sugar, gluten, dairy & soy free. All our products are made from scratch. We use dates, coconut nectar and Stevia as our sweeteners.
Victor Gonzales Farms – Citrus, Avocado, Subtropical Fruit and Trees, Herbs and Succulents.
Meyer Lemons…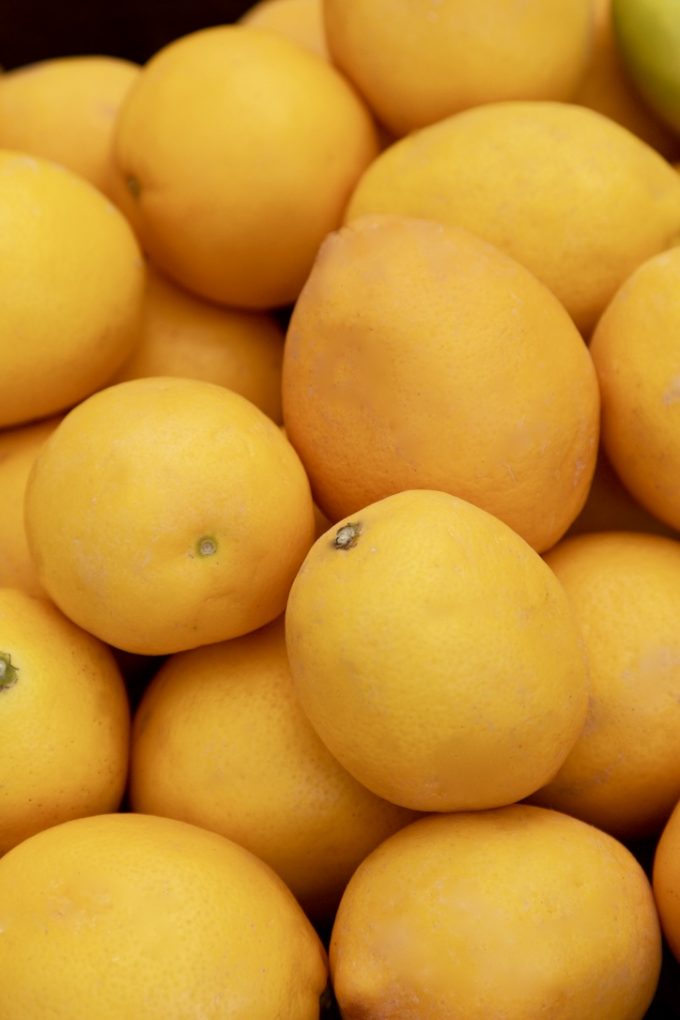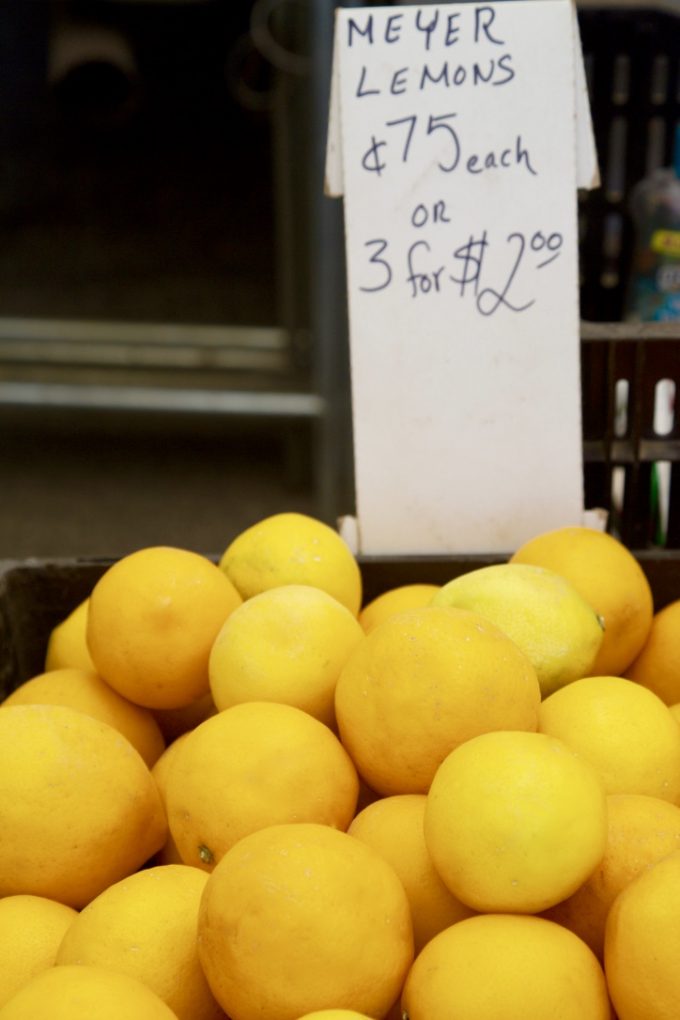 Oranges..
Sweet Limes…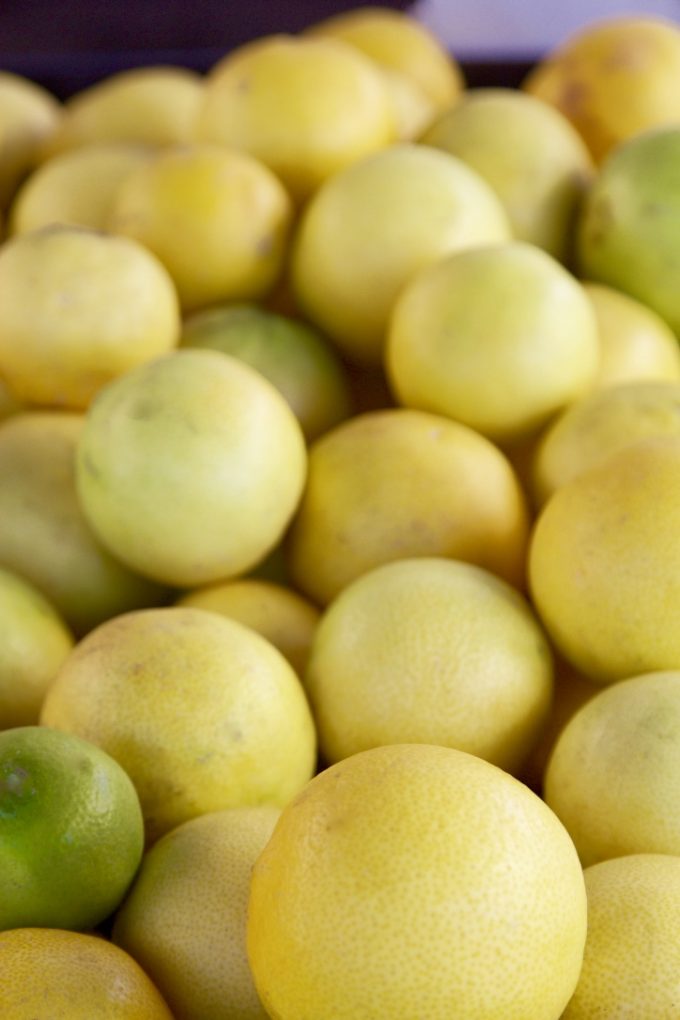 Annabelle's Fashions – Handmade gifts.
The "Drunk Monk", is just one of the unique local handmade crafts at the Farmers Market at Annabelle's Fashions.
California Citrus Wood Chips – Wood chips, chucks and planks for BBQ, smoking and other BBQ accessories.
Freddy's Finest Treats – A lover of animals, Dana Point professional dog walker, I, Freddy Monge became increasingly concerned with impurities found in many of the available dog treats. So, baking in my own kitchen with the help of a bakery chef we created healthy treats which we now offer to you for your treasured canine companion.
SolarCity – SolarCity is America's largest solar power provider. We make clean energy available to homeowners, businesses, schools, non-profits and government organizations at a lower cost than they pay for energy generated by burning fossil fuels like coal, oil and natural gas. Our approach is to install systems to the highest engineering standards while making the switch simple for our customers. We've revolutionized the way energy is delivered by giving customers a cleaner, more affordable alternative to their monthly utility bill. We call this Better Energy.™
Vivi Jewelry – We love jewelry. It is our passion and our inspiration in all that we do here at ViVi. From the mix of today's most popular trends to classic vintage staples, our accessories fit the lifestyle of all women. Like all artists we cherish the process of dreaming, creating, and designing each and every piece of our collection. Our jewelry ranges from rich hues, embellished accents, dainty pieces, and so much more. We believe jewelry is a game-changer for any outfit; whether you want to dress it up or just add a finishing touch; a necklace, a bracelet, or an anklet, simply pulls it all together. Cheers!
Courtney and her adorable daughter!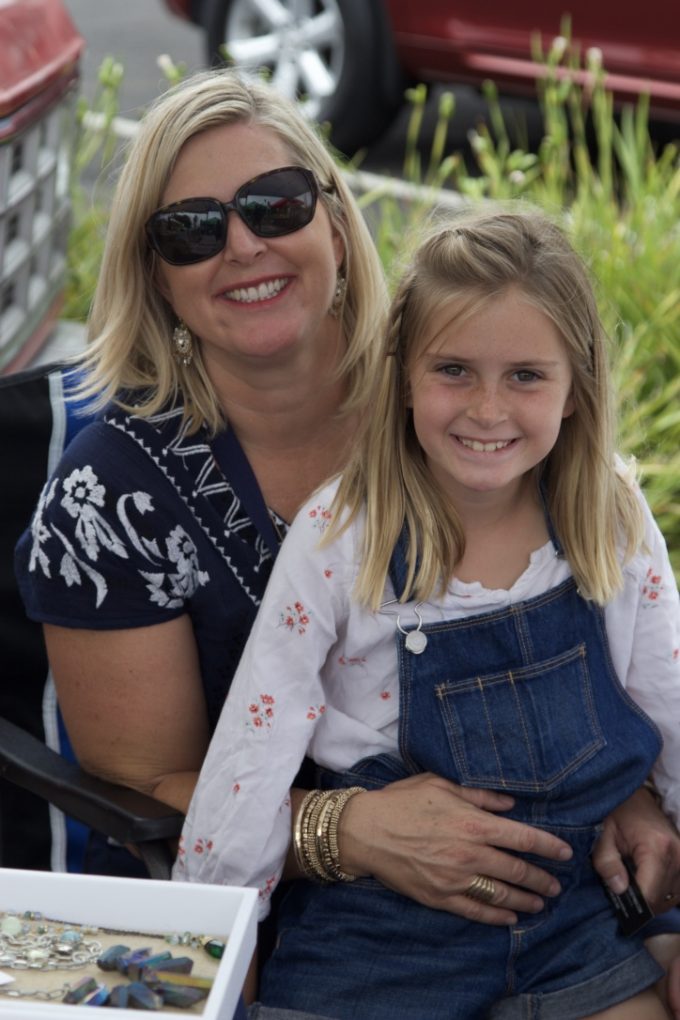 Come visit the San Juan Capistrano Certified Farmers Market. Pick up healthy delicious produce and try new ingredients for your  recipes. Enjoy talking to the vendors, they are super helpful and friendly! They love to share recipe ideas and tips on their unique local produce and artisanal specialty food items.
Bring your shopping basket and we will see you at the SJC Farmers Market on Wednesdays!