Last Updated February 24th, 2018 at 05:30 pm by Lisa
Les Dames d'Escoffier held a Food Styling Luncheon at Melissa's Produce and Denise Vivaldo shared her food styling tricks, tips and secrets with us.
Denise Vivaldo has been "playing with food" for 30 years, and has earned a reputation as one of the top food stylists in the country. Her enthusiasm for the industry is truly inspirational. Denise is a highly respected culinary influencer of the Los Angeles food scene. What a pleasure to get to know her!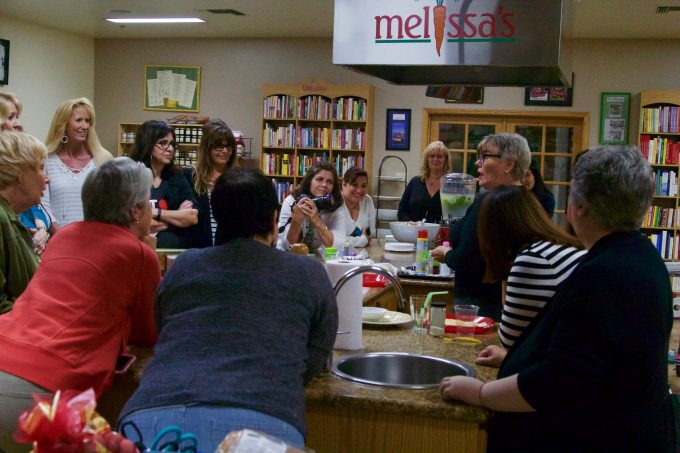 As a consultant, food stylist, and culinary producer with over 30 years experience, Denise has helped with numerous television productions, infomercials, food manufacturers, grocery stores chains, restaurants, publishers, authors and celebrities with their projects and products.
Her client list is longer than my arm, but to share a few: Food Network, McDonald's, Whole Foods Market, Trader Joes, and the Magic Bullet infomercial that sold millions of little blenders around the world.
One of the secrets Denise shared, is food stylists must be excellent problem solvers. That is the key to success in this business. Well, I can share, She is the real deal and can solve the issues food can present. Her background as a classically trained chef and caterer, give her skills to understand the food science, and how foods can "misbehave" on camera. And Denise knows how to make food completely beautiful on camera!
Denise is a popular contributing blogger to the Huffington Post as well as her own blog, Denise Vivaldo Blogs. She also teaches food styling, catering and cooking classes and workshops in a multitude of locations across the country and internationally. She has been a featured guest expert on many television shows.
Denise is the author of several books:
The Food Styling Handbook, winner of numerous awards and considered to be the food styling bible.
How to Start a Home-Based Catering Business, sold more than 150,000 copies and is in its 6th edition.
How to Start a Home-Based Personal Chef Business
The Entertaining Encyclopedia
Do It For Less! Parties and Do It For Less! Weddings
The Top 100 Napkin Folds
Oh, did I mention she quite literally wrote the handbook (the bible) on food styling?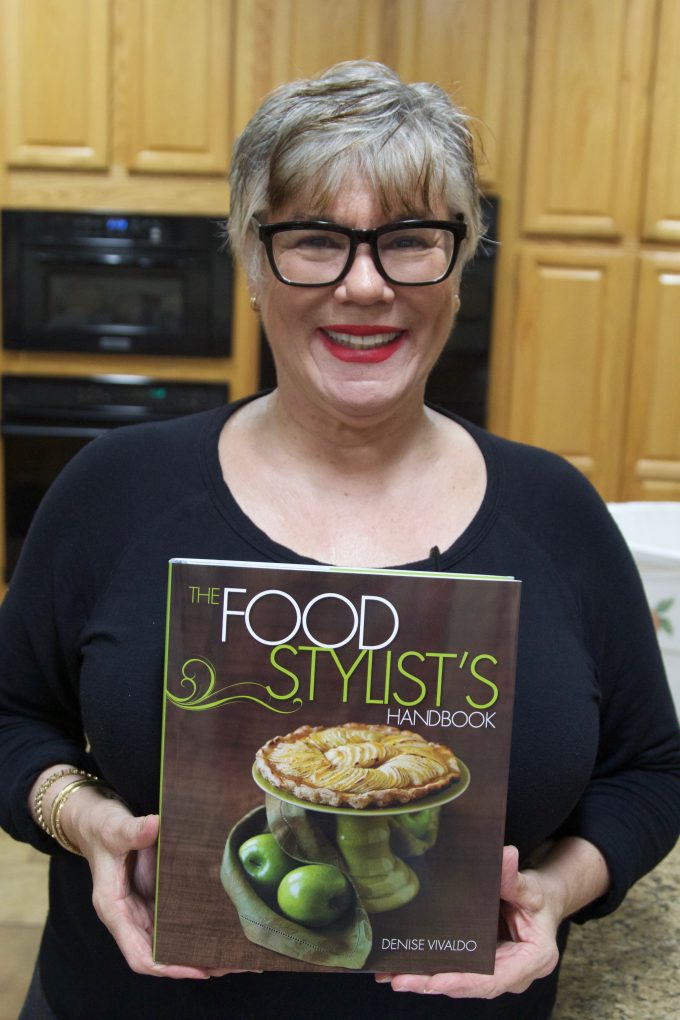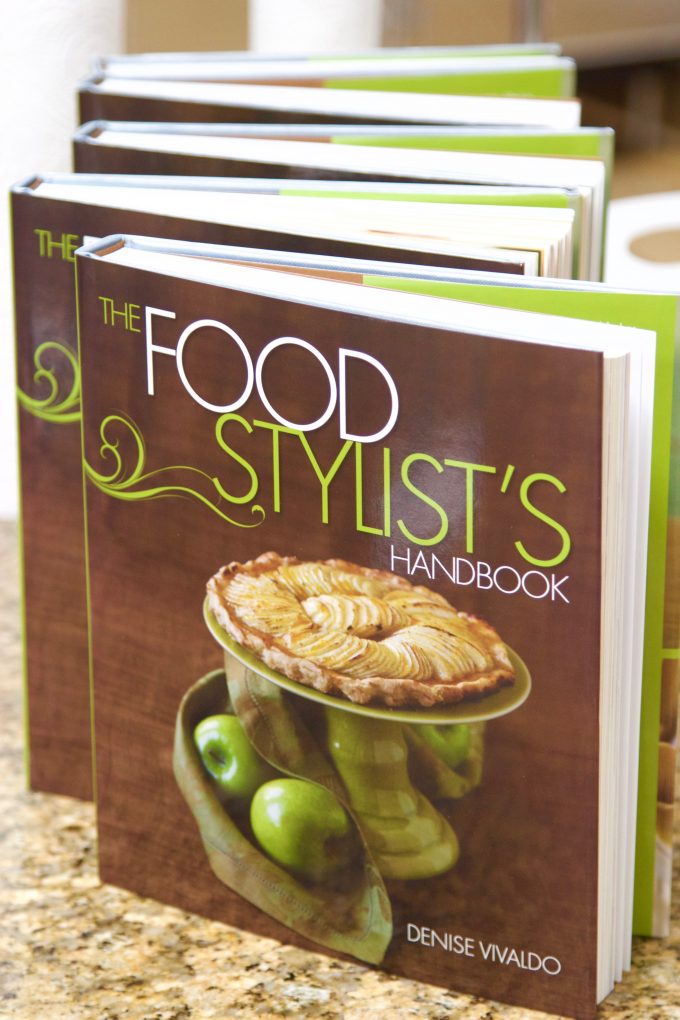 Denise and Julia Child:
Denise has fascinating stories of her 30 year food styling career. My favorite story is of her long friendship with Julia Child, and how hilarious (and tall) Julia was in person.
Assigned as the food stylist for a shoot with Julia, Denise was obviously quite nervous and had never met Julia. As Julia appeared on set, she only had one cake to style and photograph! Julia thought nothing of it, put the cake down, said hello, and laughed in her famous style.
Food stylists would normally use several identical cakes to insure that perfect shot of the sliced cake. However, in this case the cake had clearly been bounced around in the car and was a mess. Denise had to make the cake look gorgeous on camera. After all, it was JULIA CHILD!
Denise being a truly talented food stylist managed to produce the perfect sliced cake for the photo shoot from the one cake,  and gain Julia's respect, appreciation, and friendship for life.
Lipstick on a Tomato:
A food stylists job is to make food look beautiful for commercial photo shoots and TV commercials. After the shoot is over, the food would not be edible as it has things like lipstick on it! Denise showed how a little lipstick makes the tomato read red on camera.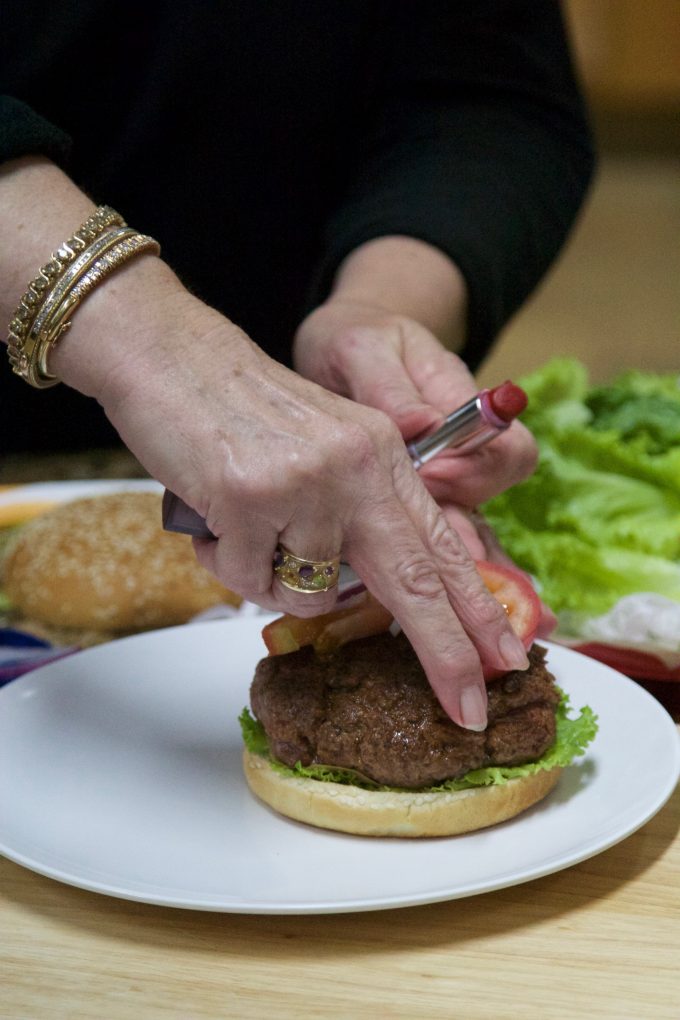 Here is just on the Denise's numerous styling kits, her trunk if full of kits as she has to be prepared for any type of food on location.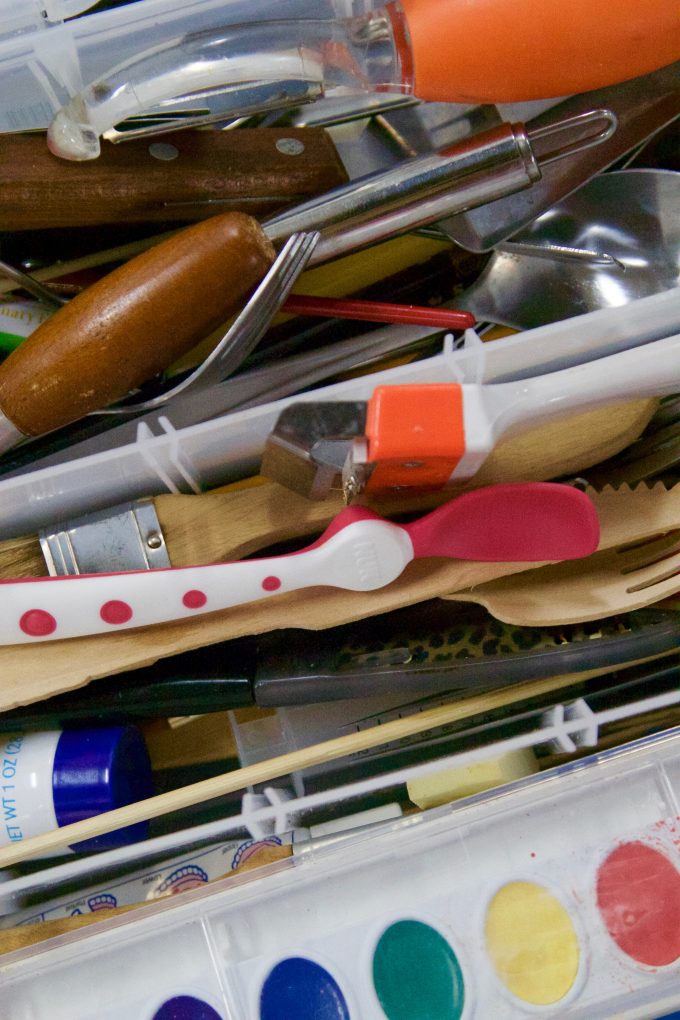 The ice cream is not ice cream at all. But you couldn't even tell!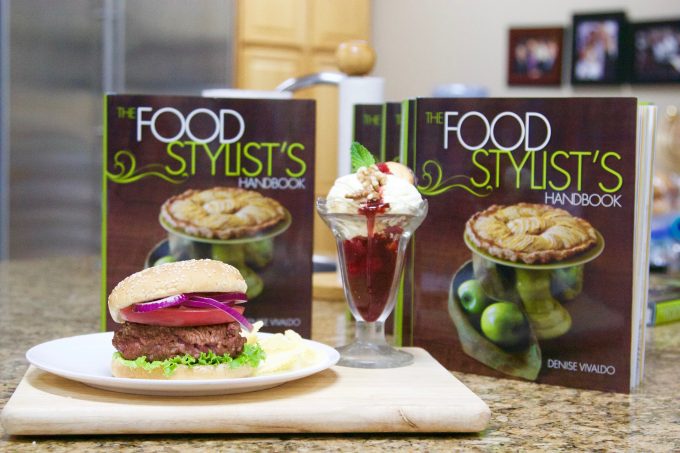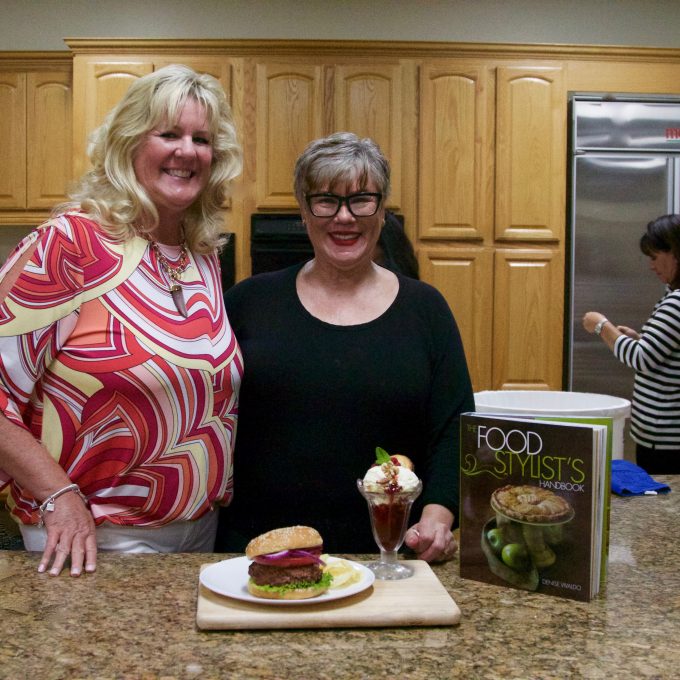 Food Styling Luncheon at Melissa's Produce: 
Melissa's Produce is currently the largest distributor of the fresh fruits, vegetables, and specialty produce in the United States. Over the years the company's Food Service Division has become a full-service operation that supplies culinary professionals with staples, exotics, and Melissa's full line of organic produce.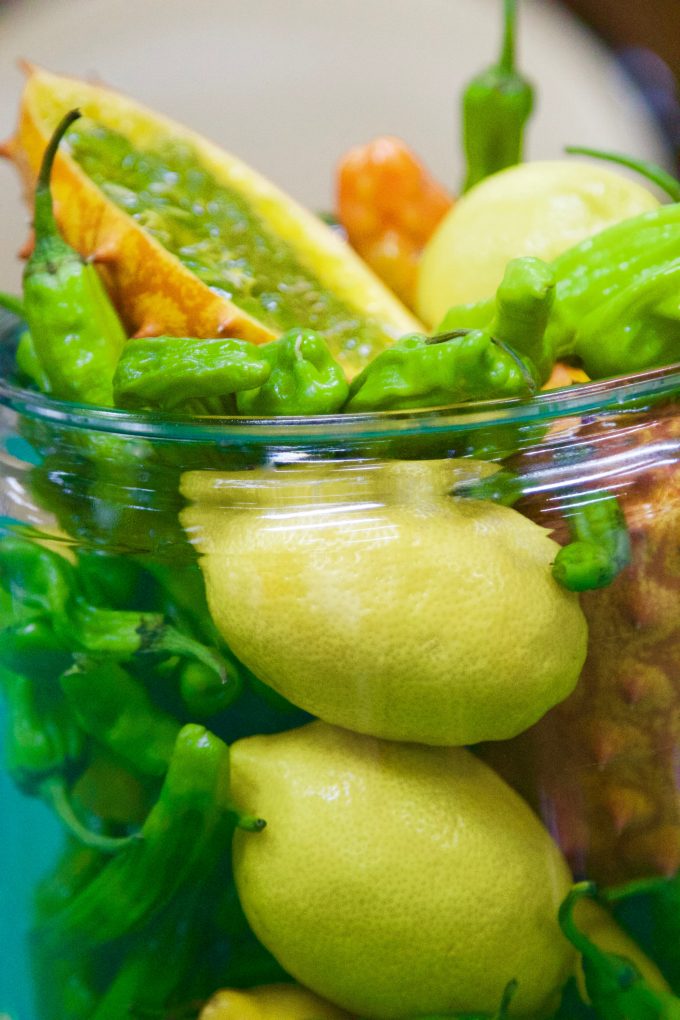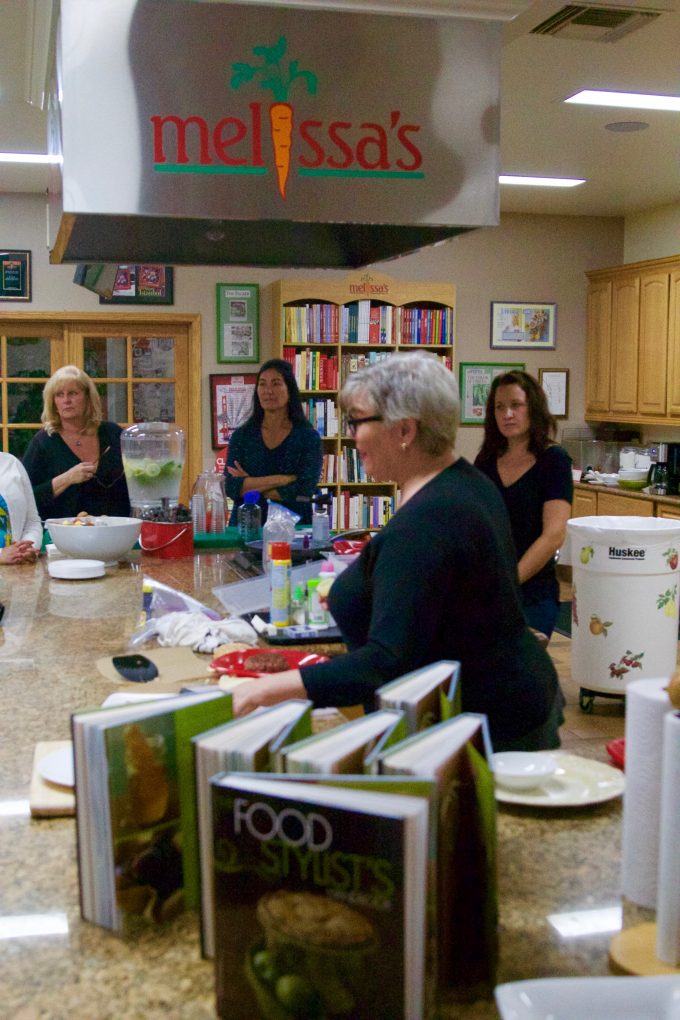 Tropical fruit salad made with Melissa's gorgeous fresh fruit produce.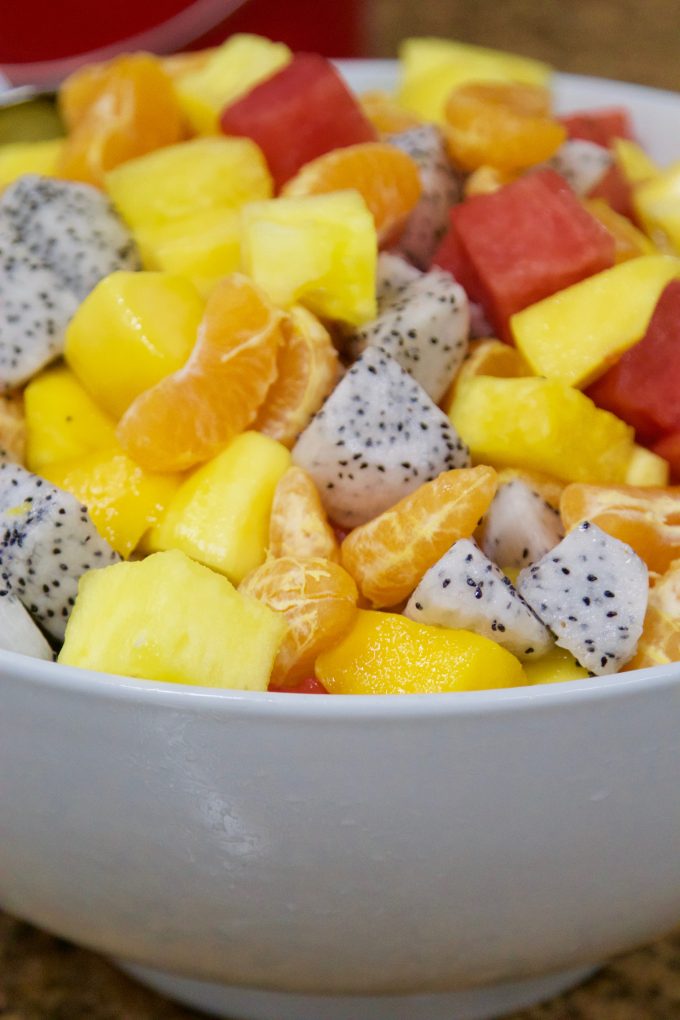 Cucumber and Corn Salad. Crisp, clean and delicious.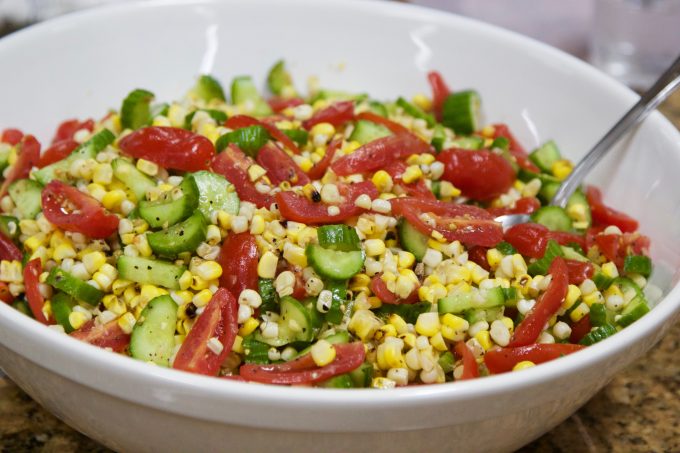 My favorite dish was the Italian Pasta Salad, and we were going back for seconds! Yum!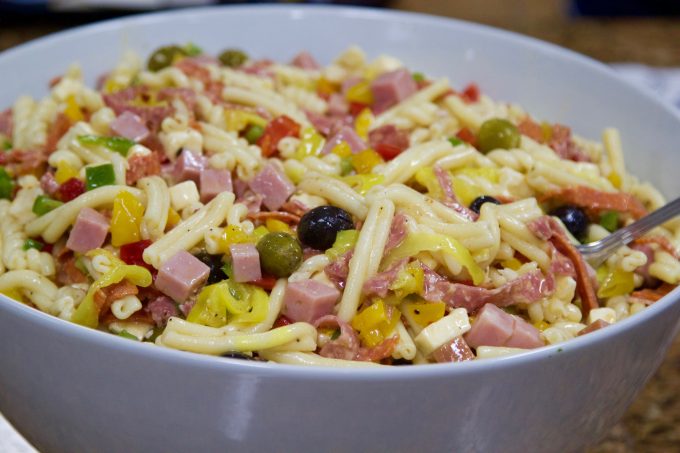 The cookbook collection in Melissa's Produce test kitchen.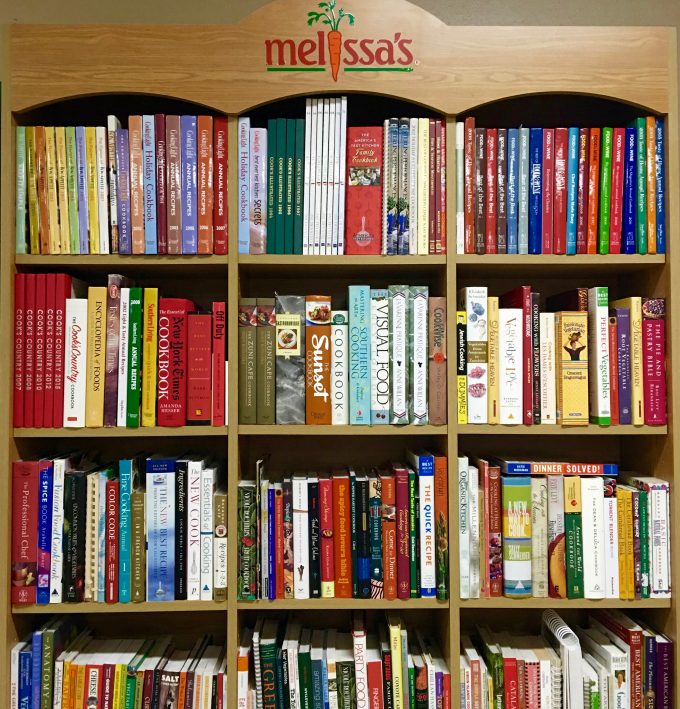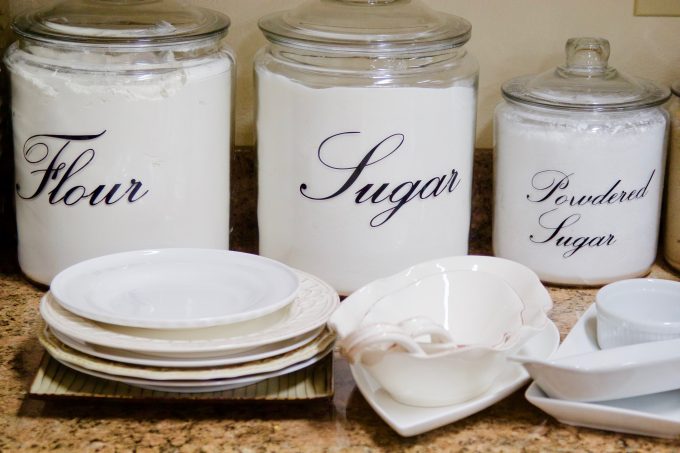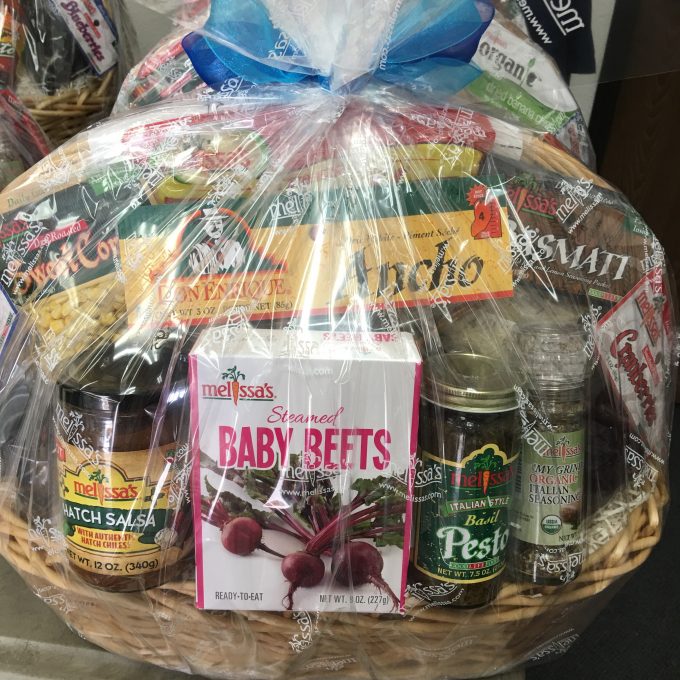 Melissa's Produce cookbooks with recipes by their talented Corporate Chefs.
Thank you to all the ladies from Les Dames d'Escoffier for this wonderful presentation and luncheon, and for Melissa's Produce for a delicious luncheon.
Les Dames d'Escoffier  is the only organization of its kind: a world wide philanthropic society of professional women leaders in the fields of food, fine beverage and hospitality. The invitation-only membership, composed of 36 individual chapters across the United States, Canada the United Kingdom and Mexico, is highly diversified and reflects the multifaceted fields of contemporary gastronomy and hospitality.
"Les Dames d'Escoffier is a leadership culinary organization composed of women who have not only achieved success in their professions but who contribute significantly to their communities."
— Julia Child
Members of Les Dames d' Escoffier LA/OC chapter attending the Food Styling Luncheon at Melissa's Produce: