Last Updated June 15th, 2019 at 11:41 pm by Lisa
Make ahead Easy Easter Muffin Tin Breakfast | Brunch Recipes: Pancake Muffin Bites, Mini Brie & Bacon Quiches, Baked Parmesan Hash Browns.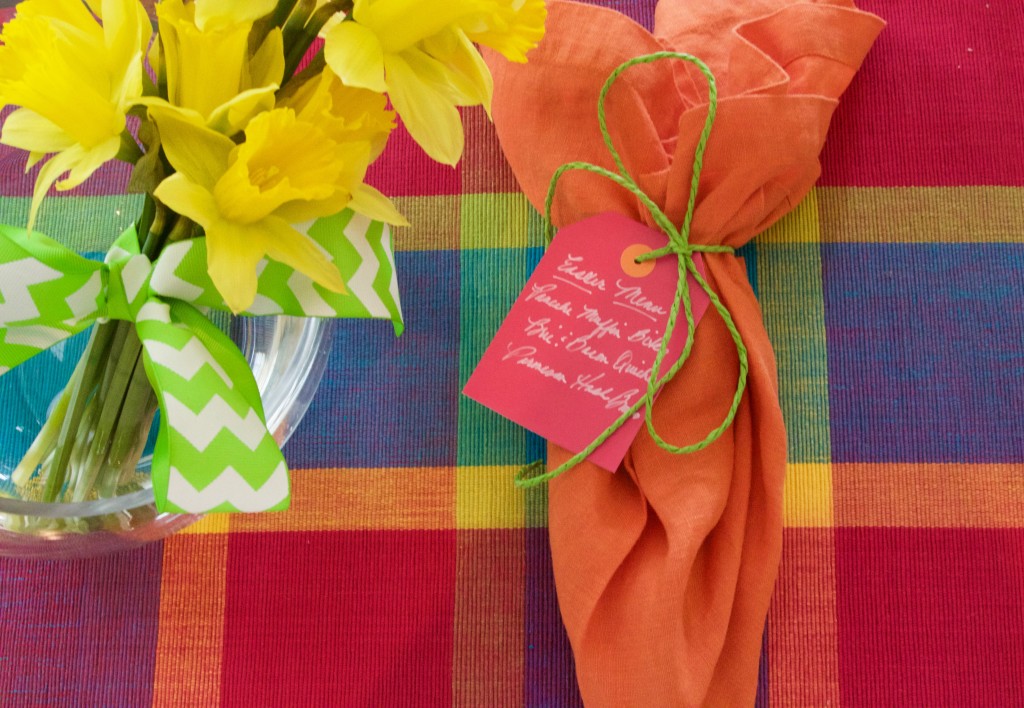 Now let's get our Easter party going:
First up on your Easter menu we have Pancake Muffin Bites which are a fun way to eat a pancake! These are pancakes baked in a mini-muffin tin, and you can hold them in your hand. Dip them into warm Maple syrup, in small bowls on each person's plate.
Hello, these are not the pancake you know, you need to become friends.  Try blueberries, mini-chocolate chips, and raspberries, or anything that sounds good to you..oh I just thought about coconut or almonds?
Anyway, these are easy to find ingredients in any grocery store and bake in a mini-muffin tin (also have seen in our local grocery store) which will make 24 Pancake Muffin Bites. Kids (and the adults) will love dipping and not using a fork!
Pancake Muffin Bites baked in a mini muffin tin:
And next, Brie & Bacon Quiche. I mean seriously? I was never really crazy about quiche until now. Doesn't this just sound like an amazing flavor combination?
This quiche recipe originally came from Tasty Kitchen and has creamy brie cheese, Swiss cheese, and crispy bacon.
Okay..that combination is the officially the perfect quiche. You can make or buy your pie crust, I made these in small individual Emile Henry dishes, but you could easily make this in a large pie dish.
Mini Brie & Bacon Quiche can be made in small ramekins or in muffin tins: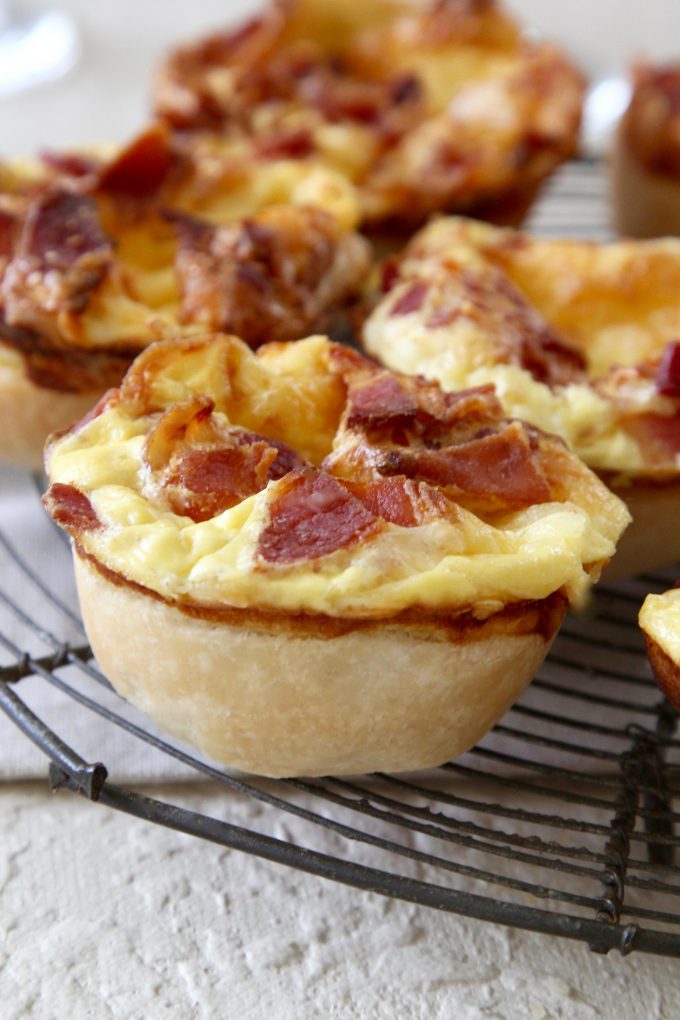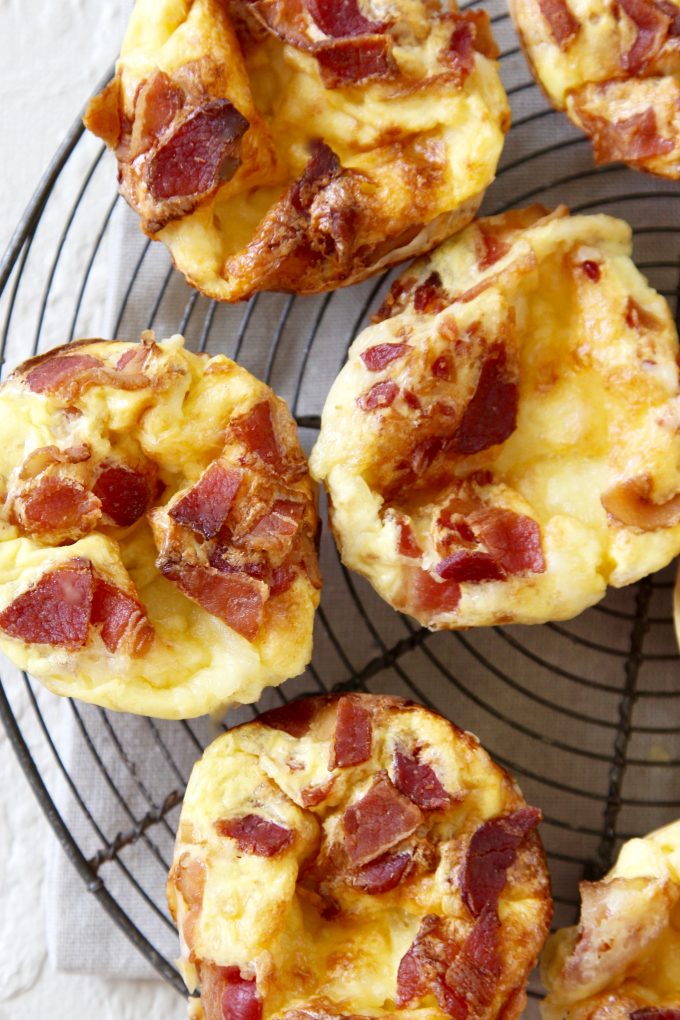 And last but not least, we have Baked Parmesan Hash Browns. I know, it's ok. Finally someone super smart figured out how to have hash browns without destroying the stove.
Who likes to clean the stove after the oil pops everywhere? Not me, so that is why baking in a full-size muffin tin is genius. These have frozen hash brown potatoes, grated parmesan cheese, and green scallions.
You can make these ahead, and pop them in the oven right before your party or breakfast while the kids go hunting for eggs!
Now famous on Pinterest! These Bake Parmesan Hash Browns have been pinned over 120,000 times!
Chocolate Easter Bunny Cupcakes, so cute….so easy!
And these Cottontail Cupcakes with Vanilla Buttercream Frosting
Cute Easter Napkin Idea:
Wrap your silverware in an orange napkin and tie with green bow or string.
These are napkins from Sur La Table and are linen. (and no I do not iron them!)
Make a menu tag using a white marker. Instant napkin-carrot cuteness for your Easter table.
Set the table with some bright colors! I heard plaid is back in style (not telling you how long I had these placemats) and the orange "carrot" napkin looks pretty cute against those colors.
So now that we have your menu covered, and your table set, how about some Easter Table Flower ideas and inspiration. Yes, those are carrots in the flower arrangement below. Note: this is an Easter Bunny "approved situation".
Everyone will be happy, kids to adults.  All of these can be made ahead and finished on Easter morning. Relax, because we have this Easter covered.
Happy Easter!
All The Best Dishes,
Lisa
XO
Did you forget the flowers for your table?
Try a DIY flower arrangement. Your guests will love them and can take them home: Easter Flowers