Last Updated August 26th, 2018 at 06:20 pm by Lisa
Easy fall dessert and made with 7 ingredients, Baked Caramel Apple Crisp Dessert tastes like caramel apples! Serve warm with scoops of vanilla ice cream.
This recipe for apple crisp dessert has a story to share. While on vacation at a lake house in Minnesota,  I went wine tasting with my girlfriends. One beautiful winery had gorgeous Honeycrisp apples for sale.
That box of apples caught my eye, and then this happened…
Can you handle what is happening here?
True confession: I made this apple crisp recipe twice in a couple days at the lake house. Can you believe that?
And there were several happy people enjoying our apple crisp dessert,  and it became a "breakfast situation".
Served with coffee, it was incredible. After dinner with ice cream, it was a huge hit.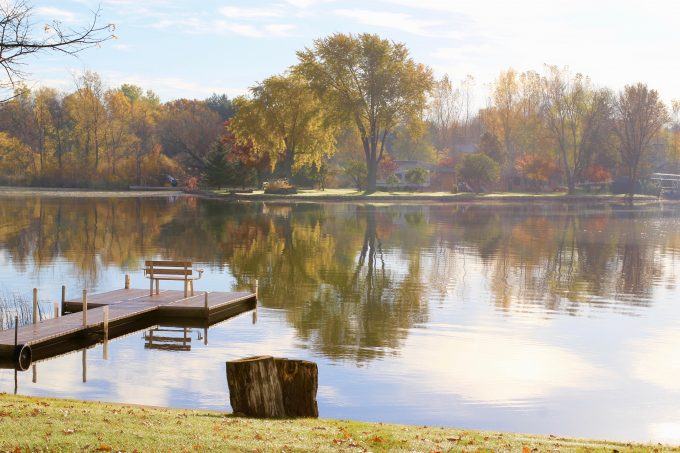 Baked Carmel Apple Crisp Dessert
Easy fall dessert and made with 7 ingredients, Baked Caramel Apple Crisp Dessert tastes like caramel apples! Serve warm with scoops of vanilla ice cream.
Course:
Desserts & Sweets
Keyword:
baked apple crisp, easy apple crisp
Ingredients
8

cups

sliced Honeycrisp apples

14

oz

pkg. caramels

each caramel cut in four pieces

3

cups

oats

2

cups

all-purpose flour

1 1/2

cups

brown sugar

1

teaspoon

cinnamon

1

cup

cold butter

2 sticks

vanilla ice cream

optional
Instructions
Preheat oven to 375 degrees.

Unwrap caramels, and cut each one into 4 small pieces. Set aside.

Wash apples, and slice into pieces. Set aside.

In a large bowl, combine oats, flour, brown sugar, and cinnamon.

Cut in butter until crumbly using 2 butter knives.

Spray with non-stick spray a 9 x13 glass dish.

Reserve 2 cups of mixture.

Press remaining crisp mixture into bottom dish.

Layer 1/2 apples, 1/2 caramels, sprinkle 1 cup of crumbled crisp mixture on top.

Repeat layers with crumble crisp mixture on top.

Bake 375 degrees for 45 minutes.

Serve with ice cream.
Nutrition Facts
Baked Carmel Apple Crisp Dessert
Amount Per Serving
Calories 721
Calories from Fat 207
% Daily Value*
Total Fat 23g 35%
Cholesterol 51mg 17%
Sodium 272mg 11%
Potassium 451mg 13%
Total Carbohydrates 124g 41%
Protein 8g 16%
* Percent Daily Values are based on a 2000 calorie diet.
Gooey melted caramels and juicy Honeycrisp apples bake together in this apple crisp dessert and it tastes like, caramel apples! How can 7 simple ingredients come together and be so good?
Happy Fall Colors…
During our wine tasting adventure, the trees were in full color and it was beyond spectacular.
Who knew that wine tasting would lead to a new recipe? But hey, that is how it goes in my life. And I am so glad that Honeycrisp apples and I have become friends.These apples, are now my absolute #1 favorite!
Honey Crisp apples are super huge, juicy, sweet, firm, and tart which makes them great to eat raw.  The Honeycrisp also retains its pigment well and boasts a relatively long shelf life when stored in cool, dry conditions.
The other thing that makes this recipe special,  is that Honeycrisp apples were originally cultivated in Minneapolis, Minnesota back in 1974, and came to market in 1991.
Now this recipe will always remind me of our Minnesota vacation, what an awesome trip souvenir!
Lake vacations are deliciously relaxing…the sounds of lake life, the quiet, the pace.
So thankful, grateful, and blessed to spend time with my wonderful girlfriends in their family lake house cabin, on this gorgeous Minnesota lake.  Memories were made on this vacation, making the Caramel Apple Crisp, our endless giggles, our canoe adventure, the wine tasting day, and our long chats at dinner, and walks through the fall colors.
Continue to enjoy fall and happy cooking!
All the Best,
Lisa
XO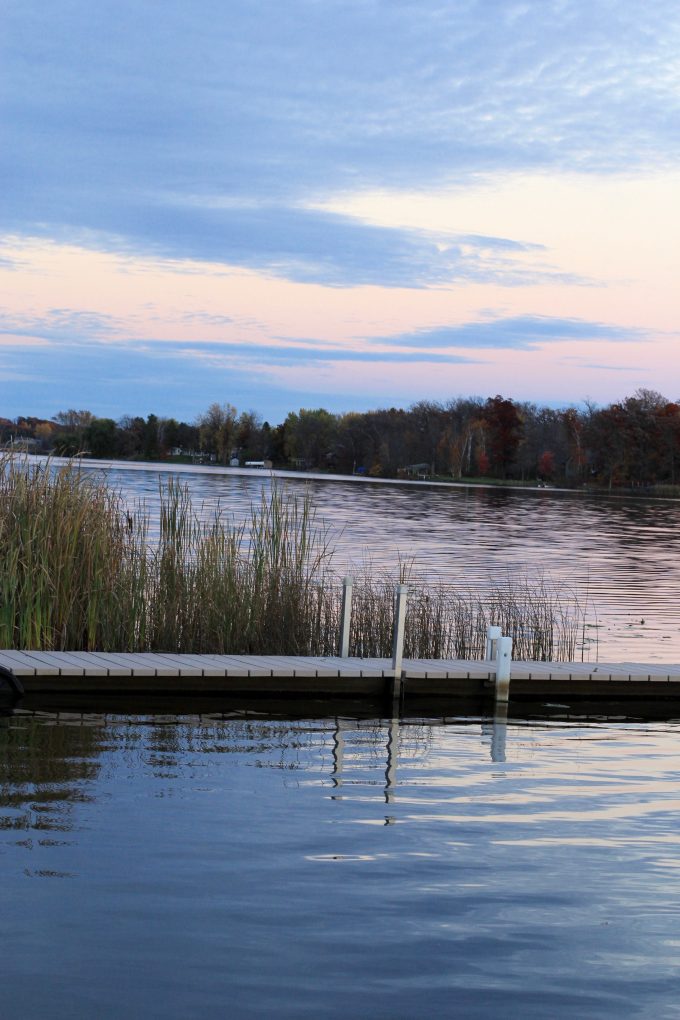 Looking for a fall cocktail recipe? Try Fireball Cinnamon Apple Cider Fall Cocktails